PRODUCT SHOWCASE
The KP Electronics Mega-Net Fixed Network AMR system provides a true automatic meter reading network.
Apr 1st, 2007
Fixed network AMR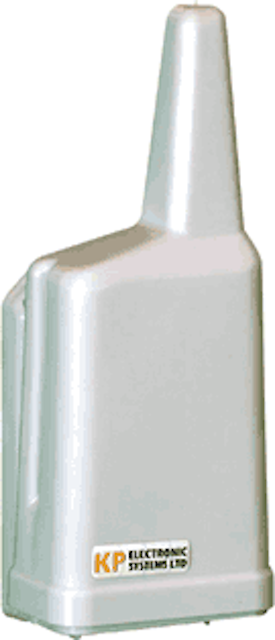 Click here to enlarge image
The KP Electronics Mega-Net Fixed Network AMR system provides a true automatic meter reading network. The system features powerful, long-range end points (tens of miles), so it does not require an extensive network of data collectors and antennas. The long-range nature of the system makes it ideal for utilities that wish to implement a fixed network AMR system. Even if starting with a limited budget, the inexpensive infrastructure provides city wide coverage. Collection of reads from commercial and industrial meters, which typically generate the major part of a utility's water revenues, can be the first step of deployment. As revenues increase and funds become available, residential accounts can be added to the network with no additional infrastructure equipment.
KP Electronics Inc.
North Wales, PA Tel: 888-542-7460 Web: www.kpelectronics.com
Turbidity measurement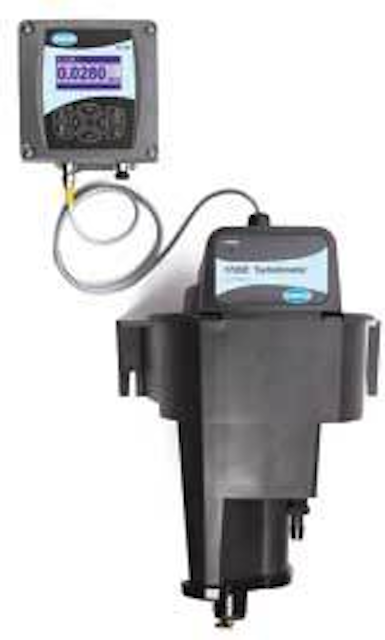 Click here to enlarge image
The new Hach 1720E Low Range Process Turbidimeter is designed to measure turbidity from 0.001 to 100 NTU and meet USEPA 180.1 design and performance guidelines. A bubble removal system eliminates false high turbidity readings at low levels.
A new controller accepts two sensors so it can control two 1720E turbidimeters at once. A built-in data logger stores readings, along with calibration points, alarm data, and changes to the instrument set-up. The data logger will store information for six months and can be retrieved in a CSV format. This information can be downloaded through a digital output or the wireless infrared port. Plug-and-play sensors greatly simplify installation - it only takes a minute or two to complete installation.
Hach Co.
Loveland, CO
Tel: 800-227-4224
Web: www.hach.com
Standby lift station pumps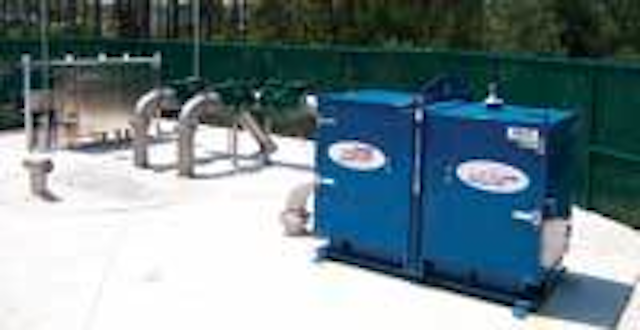 Click here to enlarge image
Cities and municipalities are using Thompson pumps in an innovative new pump station design. Customers replace their traditional emergency backup systems - a generator with an automatic transfer switch - with a diesel-driven dry prime pump. This independent unit is a more cost effective solution to traditional pump station problems such as sewage pump failures. The pumps also supplement lift station pumps should routine maintenance or emergency repairs be necessary. The Thompson pumps meet EPA sound standards at 76 dBa or below at 23'. The pumps are available in sizes 3"-18" with flows to 11,000 gpm, heads to 430 ft., and solids handling to 4.25". Automatic start/stop systems use floats or transducers.
Thompson Pump & Manufacturing Co.
Port Orange, FL
Tel: 800-767-7310
Web: www.thompsonpump.com
Electromagnetic flow meters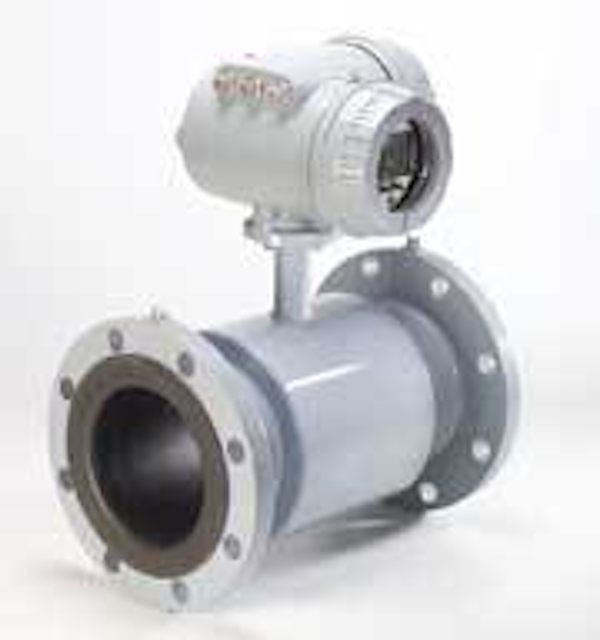 Click here to enlarge image
The Badger Meter M-Series electromagnetic flow meter uses microprocessor based signal conversion to produce flow accuracies of ± 0.25% or better. A wide selection of optional liner and electrode materials insures compatibility and minimum maintenance. The electronics housing is available in meter mount and remote mount versions incorporating a rotatable display allowing easy viewing regardless of the meter's position. FM approved Class I, Div 2 versions are available from ¼" to 24" (DN6 - DN600). The meters are suited for various water and wastewater applications.
Badger Meter Inc.
Milwaukee, WI
Tel: 800-876-3837
Web: www.badgermeter.com
Magmeter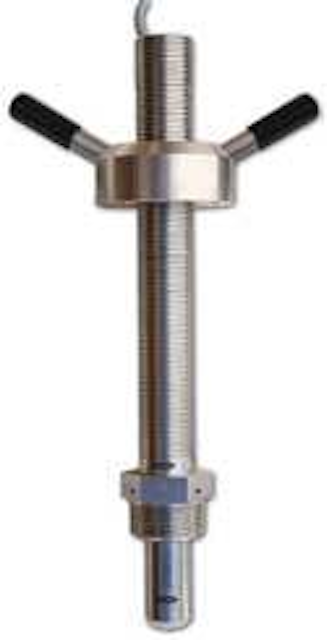 Click here to enlarge image
GF Piping has introduced the new Signet 2552 Metal Magmeter, an insertion flow sensor that permits hot-tap access to the pipe stream. This design allows quick installation or maintenance without system shut-down, significantly reducing overall costs. Three output choices are incorporated into a metal housing, providing a device capable of accurate flow sensing in extremely harsh environments. The 2552 can be mounted into a broad range of pipe sizes from 2" to 48" (DN50 to DN1200). Performance characteristics include a dynamic flow range of 0.15 to 33 ft/s with repeatability of ±0.5% of reading at 25°C.
GF Piping Systems
Tustin, CA
Tel: 800-854-4090
Web: www.gfpiping.com
Process pumps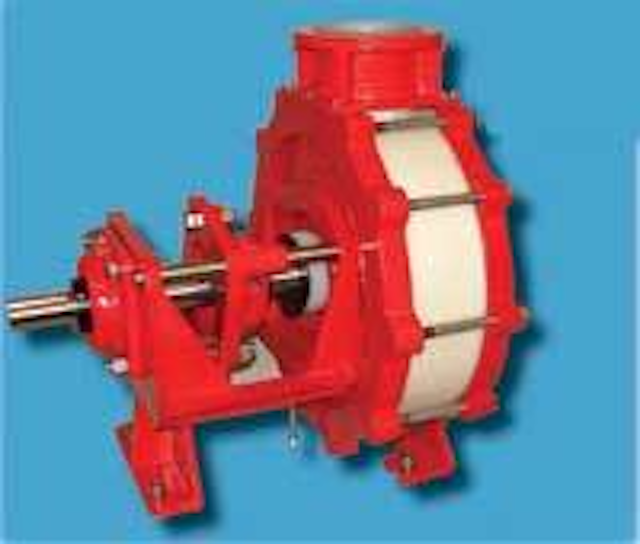 Click here to enlarge image
Vanton has expanded its line of ANSI B73.1 centerline discharge, rear pullout horizontal process pumps by adding two new sizes. The addition of the two new models, CGA-8X6X13 (ANSI-A90) and CGA-8X6X15 (ANSI-A110) will boost flow capacities from 1450 gpm to 3100 gpm and heads from 280' to 350' TDH. These sizes were developed to meet the demand for higher flows that previously would have excluded thermoplastic pumps due to their limited capacities. As with all Vanton pump designs, contact with the fluid being pumped is restricted to thermoplastics and other non-metallic materials. These ANSI process pumps are available in polypropylene and polyvinylidene fluoride (PVDF). As with the existing pump sizes, the 8X6X13 and 8X6X15 incorporate a sliding bar pedestal design that simplifies mechanical seal inspection without disturbing the piping, minimizes shaft deflection, reduces maintenance and allows for the use of any commercially available mechanical seal.
Vanton Pump & Equipment Corp.
Hillside, NJ
Tel: 908-688-4216
Web: www.vanton.com
Sampling station
Koraleen Enterprise's new Kor-Cold water quality sampling station offers freeze protection for cold climates. It features the same simple, low maintenance design of the company's Station Guard XLT warm weather unit. The cold-climate unit features a dry barrel system and is three feet above grade. The housing and hinge-free lid are constructed of aluminum. The unit is secured with a padlock hasp. The valves are brass, and the piping is hard copper or brass. The shut off rod is stainless steel. The company's products can accommodate bury depths up to 8 ft. Koraleen Enterprises has supplied water quality sampling stations and sampling valves to the water utility industry for over 17 years.
Koraleen Enterprises
Escondido, CA
Tel: 760-743-0407
Web: www.koraleen.com
Vacuum excavating
Vactor Manufacturing has introduced the HXX Prodigy, offspring of the HXX HydroExcavator, a machine that uses vacuum excavation methods to perform non-destructive digging. The new truck is more compact and is available at a lower price point. The system uses hydro-excavation, blasting away soil with jets of 10 to 20 gallons of water per minute, at rates from 1,500 to 2,500 psi, depending on the pump selection, pressure adjustment and nozzle tip configuration. The variable-pressure triplex pump allows the operator to adjust water pressure with the push of a button. For applications where dry digging is preferred, the machine also comes with an optional air excavation system.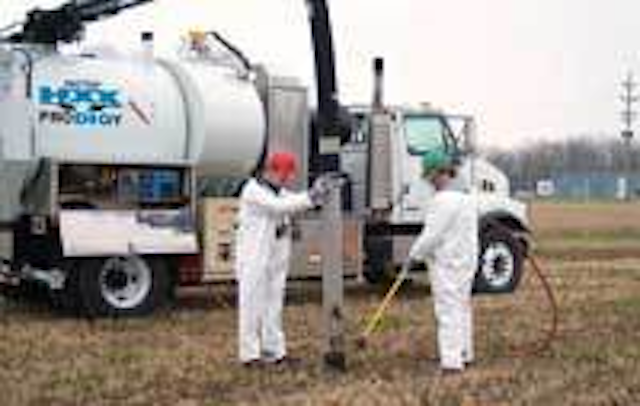 Click here to enlarge image
Vactor Manufacturing
Streator, IL
Tel: 800-627-3171
Web: www.vactor.com