23 years later, Hexagram Meter Reading Systems Still Running On Their Original Tadiran Lithium Batteries
Claiming 20+ year battery life is one thing. Proving it is an entirely different matter.
Aug 1st, 2007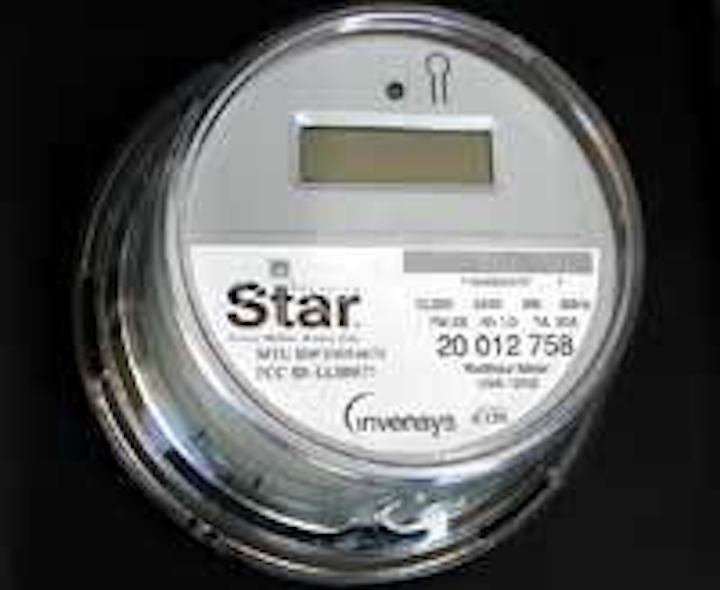 Claiming 20+ year battery life is one thing. Proving it is an entirely different matter.
by Sol Jacobs, Tadiran Batteries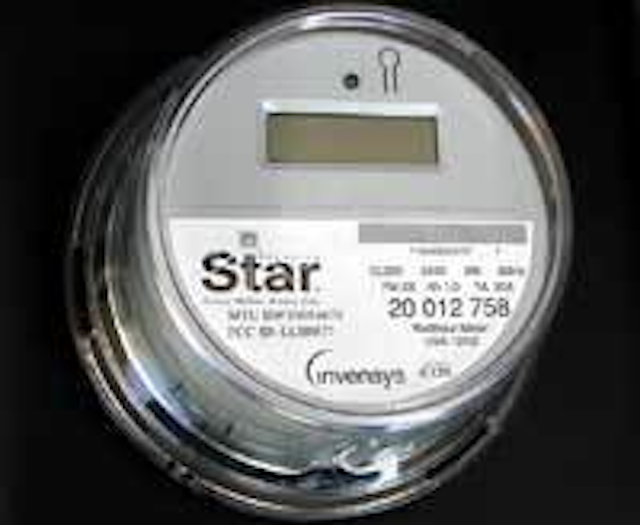 Click here to enlarge image
Designing an Automatic Meter Reading (AMR) system to deliver 20+ years of maintenance-free performance between battery change outs requires a battery manufacturer and AMR systems manufacturer working in tandem to integrate intelligent product design with advanced lithium battery chemistry.
Reaching the 20 year threshold: A real life example
Hexagram, Inc., a leading vendor of AMR products, introduced its first AMR product in 1984: remote meter reading system using a 1.8 AH lithium battery from Tadiran. With over 3 million of these devices deployed worldwide, Hexagram's remote units continue to operate on their original AA-size Tadiran lithium battery. In fact, laboratory tests on devices that have been in the field for 23 years show that the batteries retain approximately 25% of their original capacity. Such powerful performance comes as welcome news to utility companies, as extended battery life translates directly into higher profitability by reducing maintenance costs.
Improving technologies
The past two decades have seen continuous improvement both to AMR design and lithium battery technology. In 1996, Hexagram introduced its STAR® wireless fixed-network AMR system, which works with water, gas or electric meters and provides multiple reads from every meter, every day.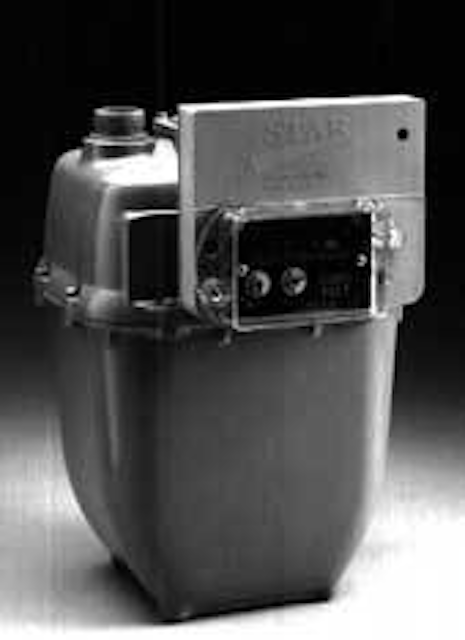 Click here to enlarge image
Powered by a AA-size Tadiran lithium thionyl chloride battery, the Hexagram meter transmitter uses narrow band radio frequency to communicate with a network of Data Collection Units (DCUs) mounted on buildings or utility poles located 1- 2 miles apart. A microcomputer stores programmable I.D. numbers, monitors usage, and senses tampering. Economical one-way transmission eliminates the need for a receiver at every meter, thus resulting in a less complex, lower cost system.
Historically, battery life for drive-by or walk-by AMR systems has been approximately 5-7 years. However, Hexagram believes that the battery life of its STAR units will be 20 years, even when providing hourly reads. This is due to the battery's low self-discharge, its high capacity, and the fact that STAR® units do not require a receiver to listen for a "wake-up" transmission. Instead, a timer powers up the unit and transmits data at programmed intervals, requiring less battery power than a radio receiver.
Improving upon lithium battery chemistry
The past two decades have also seen continuous improvement to lithium battery technology. Today's STAR device is powered by high capacity "XOL" (eXtended Operating Life) batteries from Tadiran. Not available 20 years ago, the new generation of "XOL" batteries will permit today's STAR® system to outlast its predecessor. Tadiran has also been able to increase the AA cell's capacity by 33%, to 2.4AH, while reducing its self-discharge rate to about 1% per year.
In addition, Tadiran employs state-of-the art testing procedures at their ISO-9002 certified manufacturing facilities, where fully automated manufacturing processes are used to ensure unparalleled lot-to-lot consistency, even in large volume production.
Choosing the right lithium battery
Lithium thionyl chloride cells feature the highest energy density and the highest open circuit voltage (3.6V) of any battery type. While the theoretical service life of a lithium thionyl chloride cell can exceed 20 years, the actual service life varies depending upon the manufacturer.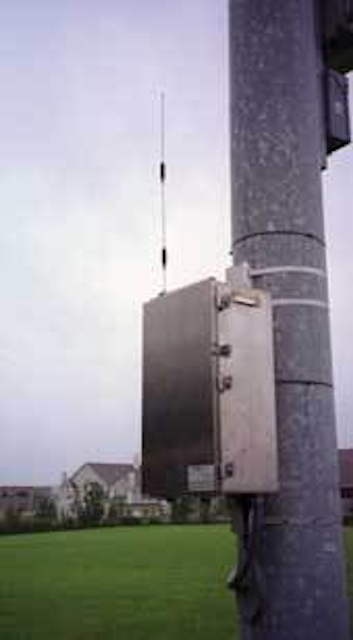 Click here to enlarge image
Service life is largely based on the cell's self-discharge rate, which is governed by the chemical composition of the electrolyte, the manufacturing processes used, as well as mechanical and environmental considerations. Self-discharge can be negatively affected by high levels of impurities in the electrolyte. Extreme temperatures can also reduce battery performance, affecting both voltage and self-discharge rate. Lithium thionyl chloride chemistry is non-aqueous, enabling certain cells to withstand temperatures ranging from -55oC to +150oC.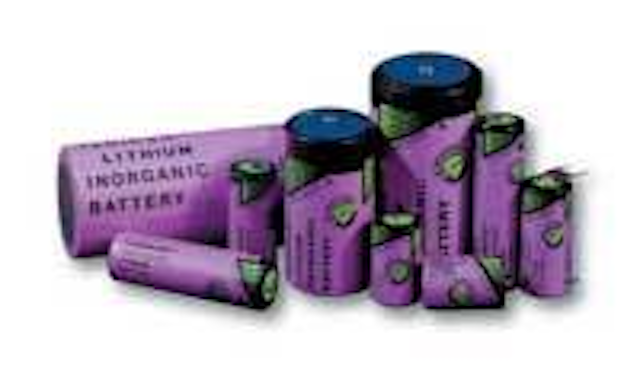 Click here to enlarge image
Lithium battery performance can also be hindered by impedance, which results from the internal resistance developed by the electrolyte, the anode, and the cathode. An experienced battery manufacture knows how to effectively control impedance by blending special additives with the electrolyte.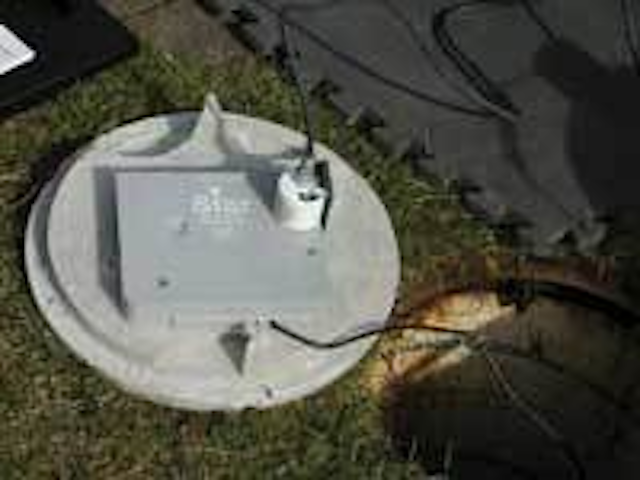 Click here to enlarge image
In selecting Tadiran lithium chloride batteries, Hexagram sought unmatched product life and performance. According to Todd Adams, Director of Marketing for Hexagram, "We chose Tadiran batteries for their superior performance in AMR applications, including higher energy density, higher capacity, extended temperature range, and the longest possible service life. Tadiran batteries offer the quality and proven reliability our customers demand, as evidenced by the large number of our metering devices that continue to operate on their original battery after 23 years."
Conclusion
Designing an AMR system to deliver extended life requires innovative product design coupled with proven lithium battery technology. Eliminating battery change outs can lead to substantial savings over the entire product life cycle, including reduced maintenance costs, higher returns on investment, as well as the most efficient use of human resources.
For more information on Lithium thionyl chloride batteries, contact Tadiran: Tel: 800-537-1368; Web: www.tadiranbat.com.