Schneider Electric delivers IoT solutions platform, education
Enhancement to the company's existing software platform is open, scalable and interoperable.
Nov 30th, 2016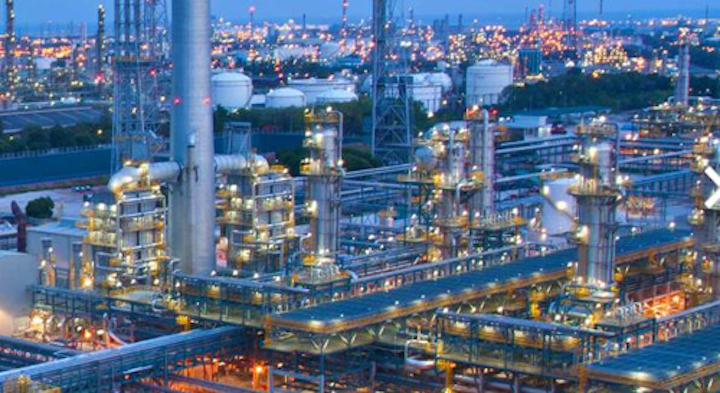 RUEIL-MALMAISON, FRANCE, NOVEMBER 30, 2016 -- Schneider Electric launched its EcoStruxure™ architecture and platform this week, designed to deliver IoT-enabled solutions at scale for building, infrastructure, industry and data center customers.
The enhancement to the company's existing software platform is open, scalable and interoperable, connecting the three core layers of Schneider Electric's technology stack, from connected products, to edge control, to applications, analytics and services.
"EcoStruxure combines our history in pioneering in automation, energy management and deep domain expertise with data-driven metrics and analytics to help us maximize the value of the Internet of Things for our customers," said Dr. Prith Banerjee, chief technology officer, Schneider Electric. "EcoStruxure gives our customers the platform, architecture and roadmap to quickly and easily implement IoT in an enterprise, extending the benefits of IoT beyond the device layer to create a more intelligent, efficient and secure operation."
The platform is designed to meet customer challenges associated with implementing IoT solutions seamlessly, cost-effectively and at scale. Essential components include: Embedded connectivity and intelligence that enables smart sensing, embedded computing, IP networking and edge analytics; a foundation for smart operations to serve as the building blocks for control, management, automaton and optimization; and the infrastructure for cloud-connected digital services that enables the delivery of cloud-based connected apps, analytics, services, control and monitoring.
As part of this launch, the company also announced that is establishing a new partner community with technology and consortium partners, including Microsoft and Intel. Microsoft provides the Azure cloud platform for the delivery of Schneider Electric's digital services, apps and analytics. Azure provides the cloud backbone for EcoStruxure, easing technology development on the platform. The partnership enables Schneider Electric to rapidly scale public, private and hybrid cloud solutions, including new digital services such as the company's Conext 2 advisor, built on the Microsoft Azure IoT Technology. Conext 2 advisor is a secure monitoring and control solution for managing and optimizing the performance of solar power plants, and is delivered as a cloud-based service, accessible on computers or mobile devices. Schneider Electric leverages Intel's smart Field Programmable Gateway Arrays (FPGA) devices to power its sensors and devices, networks and the cloud. Intel's FPGAs enhance the performance, power and flexibility of the EcoStruxure architecture to enable smarter operations.
"Our advanced platform connects the three layers of the technology stack through an elastic cloud backbone that leverages the full power of our partnership with Microsoft," said Cyril Perducat, Executive Vice President, Digital Transformation and IoT, Schneider Electric. "The platform has become the foundation for smarter grids, buildings, data centers and industrial plants, enabling our customers to reach new levels of efficiency and sustainability and provides a path to maximize the power of their operational data."
About Schneider Electric
Schneider Electric is the global specialist in energy management and automation. With revenues of ~€27 billion in FY2015, our 160,000+ employees serve customers in over 100 countries, helping them to manage their energy and process in ways that are safe, reliable, efficient and sustainable. From the simplest of switches to complex operational systems, our technology, software and services improve the way our customers manage and automate their operations. Our connected technologies reshape industries, transform cities and enrich lives. At Schneider Electric, we call this Life Is On. www.schneider-electric.com
RELATED ARTICLES
IoT and Security: What does it mean for the water industry
Schneider Electric earns ISASecure Security Development Lifecycle Assurance certification