Village of Gresham upgrades to AMI solution
Wisconsin utility department enhances operations, meter read accuracy and customer service with Sensus.
Feb 22nd, 2017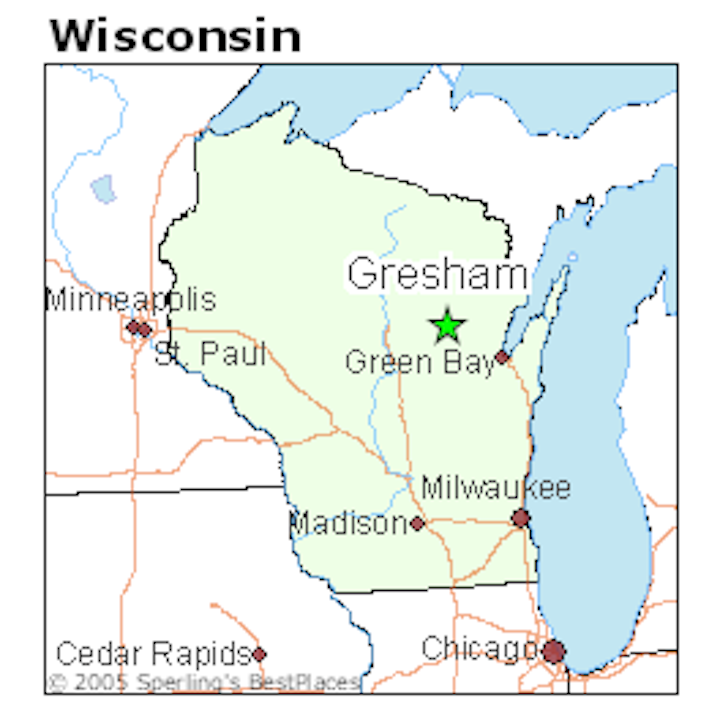 RALEIGH, NC, FEBRUARY 22, 2017 -- For technicians in the Village of Gresham, Wisconsin, heading out to manually retrieve data from more than 1,000 installed water and electricity meters was arduous and time-consuming. Additionally, the Village's metering system had become outdated, with aging equipment that made it difficult to identify issues such as water leaks and abnormal power usage in a timely manner.
"Our meters are the cash register for our utility," said Brian Carroll, utility manager, Gresham Water Utilities (GMU). "They tell us how much we need to bill our customers, so we need them to be as accurate as possible to identify any potential issues and save our customers from unnecessary costs."
GMU's team recognized a need to upgrade the Village's infrastructure and turned to Sensus, a Xylem brand, after determining that the Sensus AMI solution possessed all the capabilities needed to meet its goals. The team worked with Sensus distributor HD Supply Waterworks to replace the Village's 258 installed water meters with Sensus OMNI® and iPERL® water meters. They followed this with a test-batch upgrade to Sensus iConA™ and Elster A3 ALPHA® electricity meters before a full replacement of more than 1,100 meters.
Finally, GMU deployed the Sensus FlexNet® communication network to ensure data was transmitted securely and accurately. Using the system, GMU's staff could monitor and report issues to customers in near real time.
"You've got hour-by-hour, minute-by-minute data, so when you go to the customer, you're talking to them with real data instead of guessing at the issue," said Carroll.
With the system in place, GMU has also improved safety conditions for its technicians who are able to focus on more important tasks. Most importantly, GMU is now better positioned to serve its customers and save them money.
"We replaced our inaccurate and aged meters so we lowered our operational costs in both water and electric," said Carroll. "With the new meters, we have a better understanding of our customers' actual usage and can offer new rates tied to their consumption," said Carroll. "There are all kinds of savings that come with the system."
About Sensus
Sensus helps a wide range of public service providers—from utilities to cities to industrial complexes and campuses—do more with their infrastructure to improve quality of life in their communities. We enable our customers to reach farther through the application of technology and data-driven insights that deliver efficiency and responsiveness. We partner with them to anticipate and respond to evolving business needs with innovation in sensing and communications technologies, data analytics and services. Learn more at sensus.com.
About Xylem
Xylem (XYL) is a leading global water technology company committed to developing innovative technology solutions to the world's water challenges. The Company's products and services move, treat, analyze, monitor and return water to the environment in public utility, industrial, residential and commercial building services, and agricultural settings. With its October 2016 acquisition of Sensus, Xylem added smart metering, network technologies and advanced data analytics to its portfolio of solutions. The Company's nearly 16,000 employees bring broad applications expertise with a strong focus on identifying comprehensive, sustainable solutions. Headquartered in Rye Brook, New York with 2015 revenue of $3.7 billion, Xylem does business in more than 150 countries through a number of market-leading product brands. For more information, visit www.xyleminc.com.