PRODUCT SHOWCASE
SensAlert Plus transmitters, available from Sensidyne, offer full range sensor flexibility, accepting various sensor technologies: electrochemical, renewable, catalytic bead, and infrared.
Nov 1st, 2005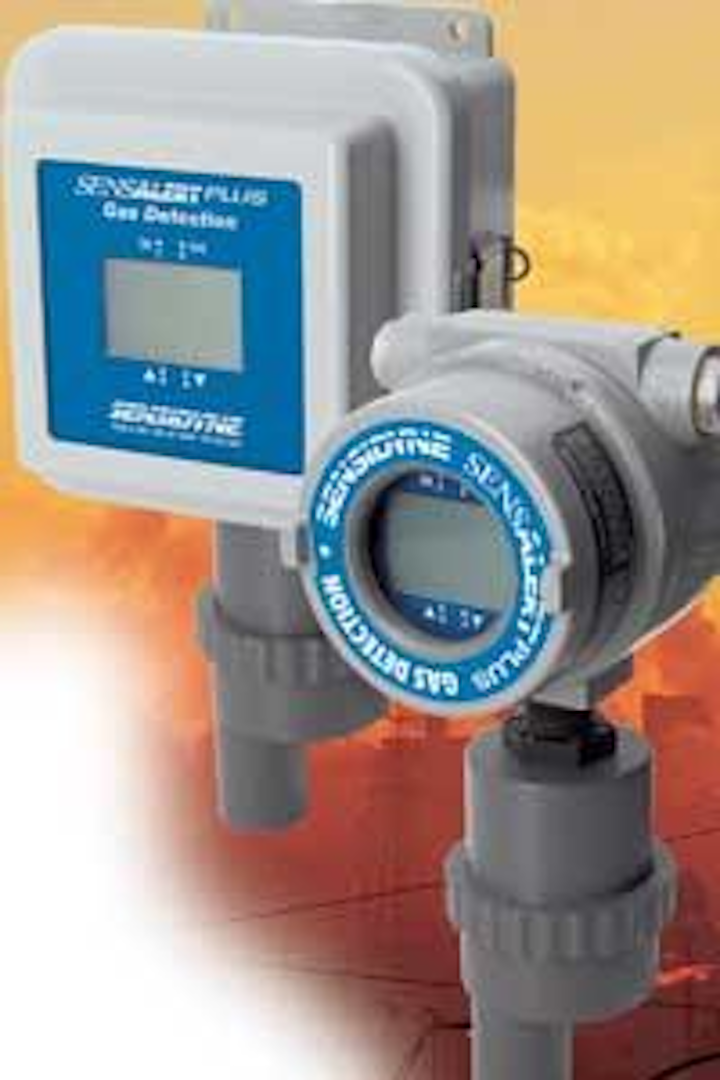 Universal gas transmitter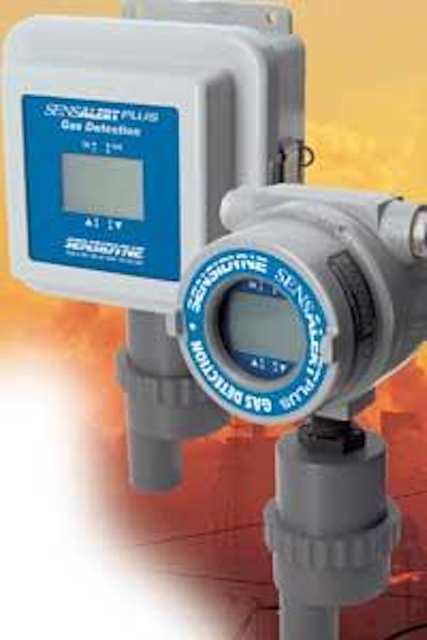 Click here to enlarge image
SensAlert Plus transmitters, available from Sensidyne, offer full range sensor flexibility, accepting various sensor technologies: electrochemical, renewable, catalytic bead, and infrared. Smart sensor technology allows the transmitter to automatically recognize and configure to the gas type and range of sensor. Enhanced features include: standard 4-20 mA output, optional RS-485 and wireless communications, relays, and unique test-on-demand gas generator.
Sensidyne Inc.
Clearwater, FL Tel: 800-451-9444 Web: www.sensidyne.com
Water test kit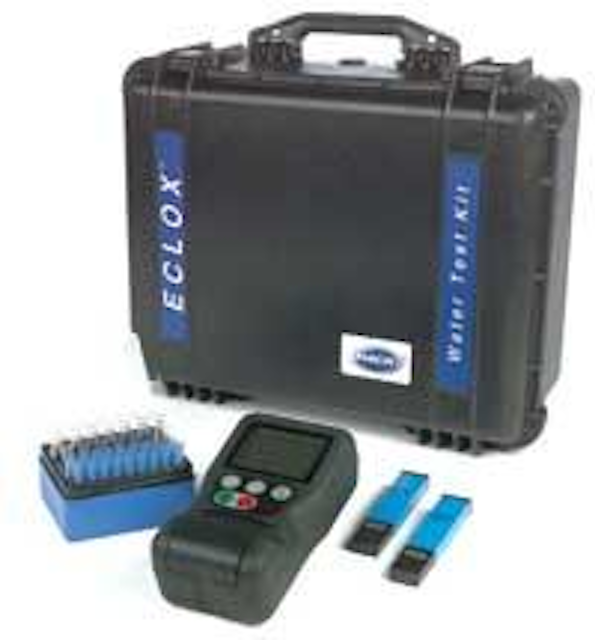 Click here to enlarge image
Hach Homeland Security Technologies now combines the innovative Eclox™ chemiluminescence toxicity method with streamlined Hach water quality tests, creating a new field test kit targeting the recommendations of the USEPA in its emergency response protocols. The Eclox Water Test Kit also serves environmental monitoring and mapping, industrial site evaluation, and wastewater collection monitoring. This technique is the same as that validated by the USEPA Environmental Technology Verification (ETV) program to yield reliable detection of heavy metals, poisons, and chemical warfare agents on site. The test kit also includes tests for on-site measurement of pH, total dissolved solids (TDS), free and total chlorine, and color; reliable screening tests for pesticide/nerve agents and arsenic; and complete, illustrated instructions. Technicians and operators require minimal training to use the kit for contamination response or in routine diagnostic testing that assures water system health.
Hach Homeland Security Technologies
Loveland, CO
Tel: 800-604-3493
Web: www.hach.com
Modular aluminum piping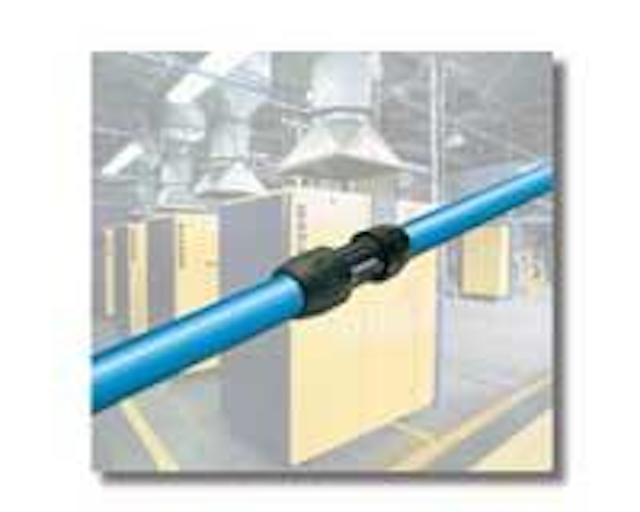 Click here to enlarge image
Kaeser Compressors' SmartPipe™ is a modular aluminum compressed air distribution system. Made from smooth, calibrated aluminum with a low friction coefficient, it provides improved flow and will not rust or corrode. Full bore fittings minimize pressure drop and leak-free connectors prevent compressed air loss. The piping system features lightweight materials and push-to-fit connectors that can be installed without threading, welding or sweating.
Kaeser Compressors Inc.
Fredericksburg, VA
Tel: 800-777-7873
Web: www.kaeser.com
SCADA management software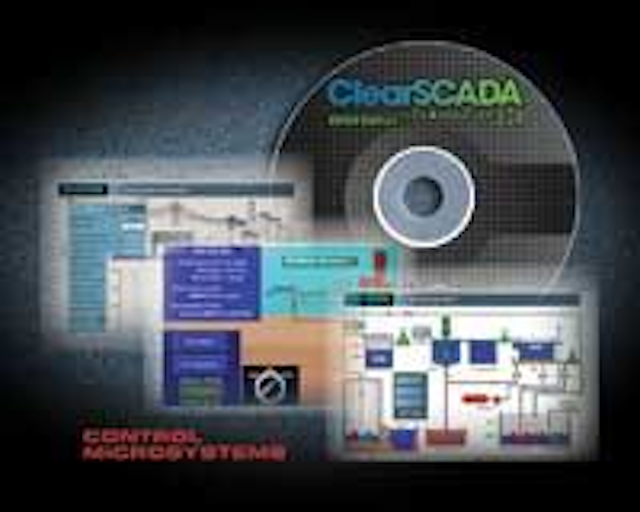 Click here to enlarge image
Control Microsystems has introduced new SCADA management software designed to address the water and wastewater industries' challenges when deploying secure SCADA systems including expedited deployment, ease of use, data integrity and auditing. Called ClearSCADA, the software platform gathers, processes and relays information in real-time while providing process visualization, data acquisition and supervisory control. It features built-in system redundancy, scalability, and increased security control. The new SCADA platform integrates seamlessly with Control Microsystems' controllers and is based on open interface and protocol standards for use with third party hardware. The software has already been installed in three wastewater treatment plants in Sydney, Australia, where it has helped plant operators manage data coming in from all three sites.
Control Microsystems Inc.
Kanata, Ontario
Tel: 888-267-2232
Web: www.controlmicrosystems.com
Water quality monitoring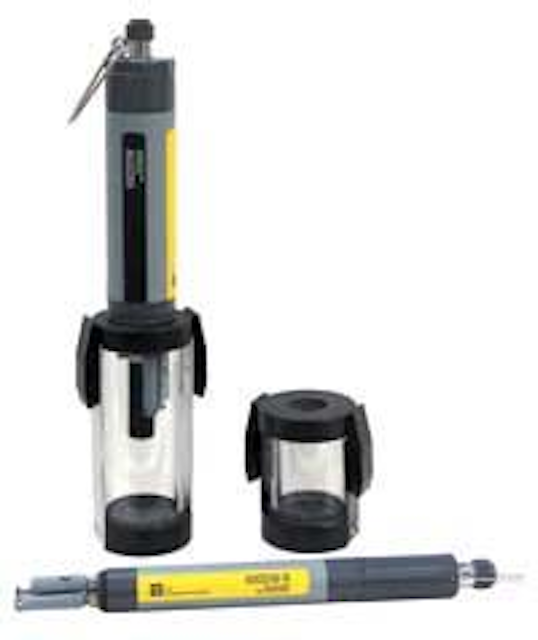 Click here to enlarge image
YSI's new Drinking Water Multiprobes provide water quality data in a simple, affordable design. These multiparameter instruments provide a reliable method of characterizing the overall quality of drinking water while giving users the portability they need to monitor the million miles of pipe in the U.S. drinking water system. No reagents are needed and the instruments feature multiple set-up options for logging and viewing data.
YSI Inc.
Yellow Springs, OH
Tel: 937-767-7241
Web: www.ysi.com
Water storage tank

Click here to enlarge image
The Enviro Tank from Rain for Rent is a critically clean temporary water storage tank for sensitive water treatment projects. The tank features a special epoxy coated interior, optional Ohmart Vega Radar Level Gauge, telemetry, and ISB data ports for real time flow temperature and liquid level reporting. The tanks are available to rent and are exclusively segregated for critical water storage projects.
Rain for Rent
Bakersfield, CA
Tel: 800-742-7246
Web: rainforrent.com
Flowmeters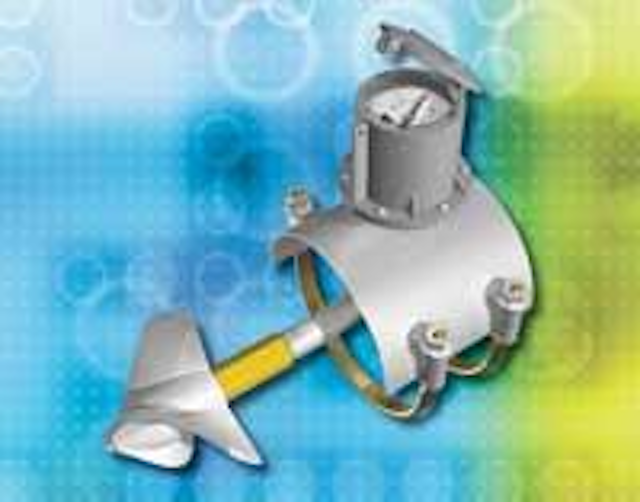 Click here to enlarge image
The Mc® Propeller Model MO300 Flowmeter from McCrometer is a bolt-on saddle type instrument that provides an instantaneous indication and totalization of liquid flow without electrical power. The flow range is 1-15 FPS, under pressures up to 150 psi and a continuous operation temperature up to 160°F maximum. Measurement accuracy is ±2% of rate and repeatability is ±0.25% in pipes from 4" to 96". The meter's bolt-on configuration makes it easy to install, requiring only five pipe diameters upstream and one pipe diameter downstream.
McCrometer
Hemet, CA
Tel: 800-220-2279
Web: www.mccrometer.com
Septage receiving station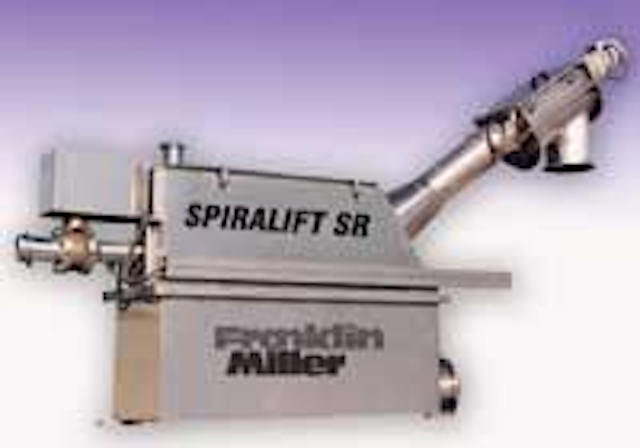 Click here to enlarge image
The Spiralift SR, available from Franklin Miller, is a self-contained system designed to receive, screen and separate solids from raw septage or wastewater. The septage receiving station incorporates a fine screening shaftless screw system, spray wash, dewatering zone and complete controls. Compacted solids are conveyed to a convenient elevation for discharge into a bin, bag or conveyor. The units are housed in a stainless steel tank enclosure with a quick disconnect inlet flange for connection to septage trucks.
Franklin Miller Inc.
Livingston, NJ Tel: 973-535-9200 Web: www.franklinmiller.com