NEW LITERATURE
Koch Membrane Systems, has launched a comprehensive upgrade to its corporate web site, which features hundreds of filtration products, including microfiltration, ultrafiltration, nanofiltration, and reverse osmosis membranes...
Jan 1st, 2005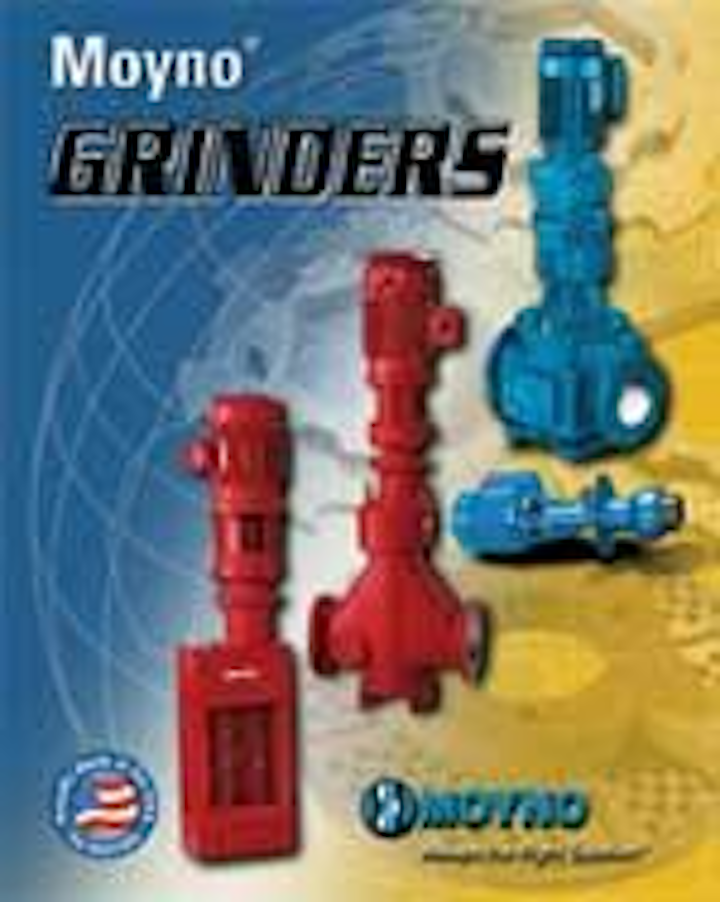 Membrane systems
Koch Membrane Systems, has launched a comprehensive upgrade to its corporate web site, which features hundreds of filtration products, including microfiltration, ultrafiltration, nanofiltration, and reverse osmosis membranes, KMS systems, and the dedicated chemicals and services it offers to support them all. Visitors to the site will be able to access and download brochures, data sheets, schematic drawings, technical articles, and current press releases, in addition to contacting the company for detailed information on specific applications in a wide range of industries.
Koch Membrane Systems
Wilmington, MA
Web: www.kochmembrane.com
Grinding equipment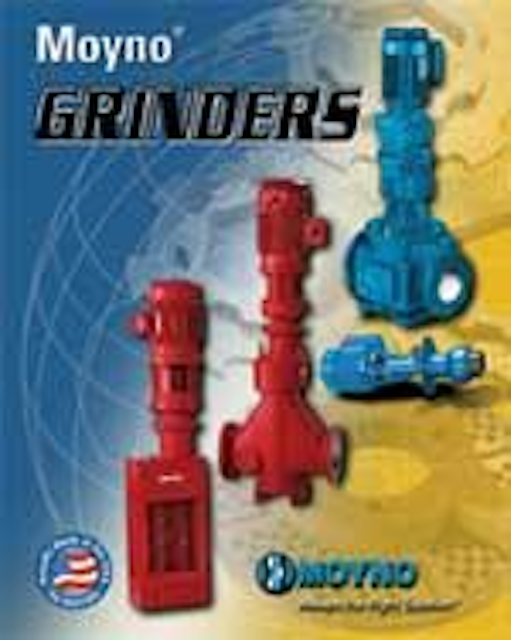 Click here to enlarge image
Moyno recently released a new brochure featuring the company's expanded line of grinding equipment for solids reduction or waste conditioning. The bulletin offers a detailed description, technical information and full-color photographs of each of the diverse lines of grinding equipment. The products covered in the brochure include the Annihilator(tm) Grinder - a twin shaft solids reduction unit with patented spacer cutters that double the cutting capacity while decreasing the particle size processed through the unit; and the Pipeliner(tm) Grinder.
Moyno Inc., a unit of Robbins & Myers
Springfield, OH
Tel: 877-486-66966
Web: www.moyno.com
Vacuum sewer system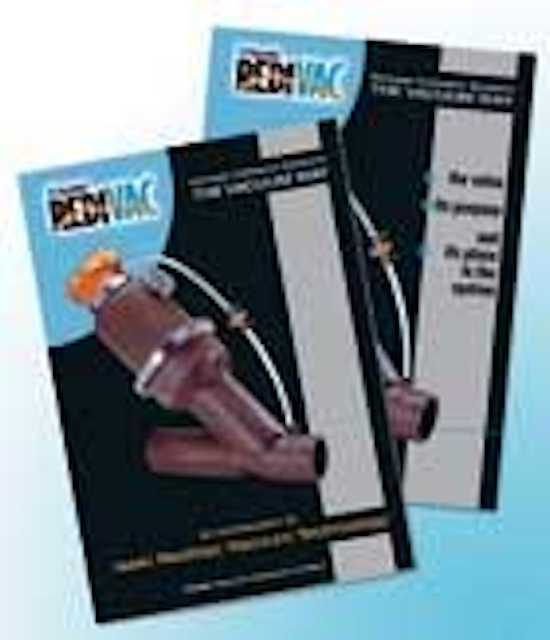 Click here to enlarge image
A 40 page booklet has just been issued by Iseki Redivac, a provider of vacuum sewerage systems and installations. The booklet provides detailed information from the history of vacuum technology through to technical information and the economics of using vacuum technology. The company's vacuum interface valve is at the heart of every Iseki Redivac installation. Tested for over 15 years, the valve has been through several performance enhancing developments.
Iseki Vacuum Systems Ltd.
Daventry, Northamptonshire, UK
Web: www.iseki-vacuum.com
Instrumentation handbook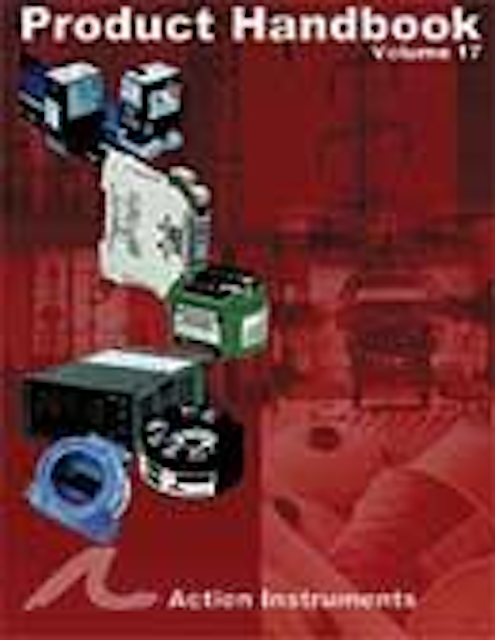 Click here to enlarge image
Action Instruments, a division of Eurotherm and manufacturer of industrial instrumentation for the process control and data acquisition industries, has published a new 350 page Product Handbook, volume 17, 2005 edition. The handbook includes application notes, technical tips, engineering data and product selection information.
Action Instruments
Leesburg, VA
Tel: 703-669-1324
Web: www.eurotherm.com
Aeration web site
Aeromix Systems has redesigned its web site. The site provides detailed information on the company's product line, which includes surface and submersible aspirating aerators, air strippers, diffusers and an induced air flotation system. Visitors can locate the right product for any water or wastewater application with improved navigation capabilities on the site. The site includes case histories, specifications, photos and illustrations. Company news will be updated to reflect the most recent information on product developments, applications and recent installations.
Aeromix Systems Inc.
Minneapolis, MN
Tel: 800-879-3677
Web: www.aeromix.com
Level measurement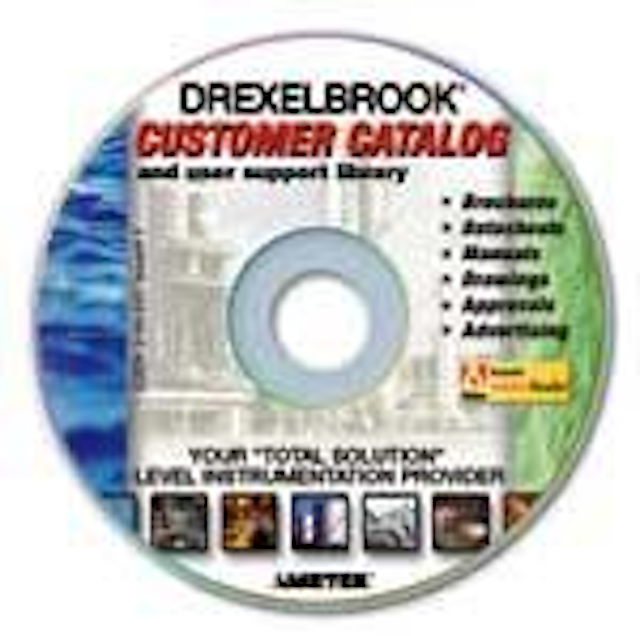 Click here to enlarge image
The latest edition of Ametek Drexelbrook's product catalog on CD-Rom is now available. The catalog offers Product Bid Specifications, Agency Approval Information, Product Data Sheets, Drawings and Instruction Manuals for the company's line of level measurement products. It also contains the latest additions to the company's product line, including its new wireless interface solution.
Ametek Drexelbrook
Horsham, PA
Tel: 215-674-1234
Web: www.drexelbrook.com
Waterworks tools
Christy's, a manufacturer of products for the irrigation, plumbing and waterworks industry, has released its "single source" Waterworks Specialty Catalog. The catalog provides information on its line of corrosion protection products, specialty tapes, safety and specialty items and a complete line of professional Waterworks tools. The company also provides a line of solvent cements, thread sealants and specialty chemicals, plus hand tools and accessories.
T. Christy Enterprises Inc.
Anaheim, CA
Tel: 714-507-3300
Drives, controls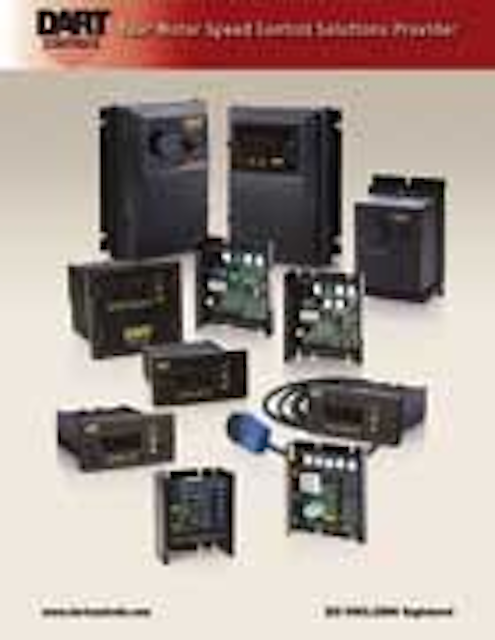 Click here to enlarge image
Dart Controls has published a new 48 page general catalog covering its line of analog and digital electronic variable speed drives, controls, and accessories for AC, DC, and brushless DC motor applications. New products include the DRG300 Series Regenerative 4-Quadrant DC Drive, the 130 Series DC Reversing Control, the 703BDC Brushless DC Control, the 65E10 Compact 10 Amp Battery DC Drive, and a 4-20mA isolated in/out current loop option for Digital DC Controls.
Dart Controls
Zionsville, IN
Tel: 317-873-5211
Web: www.dartcontrols.com
ISA Catalogs
The ISA Training Institute and ISA Press have released their latest catalogs detailing more than 300 continuing education courses and 400 reference publications and standards. The catalogs reflect the technical interests and information needs facing automation and control professionals, and cover topics including Security, Batch Manufacturing, Networks, Safety, Instruments, and Systems Integration. For more information about the ISA Training Institute or to download a PDF file of the course catalog, visit www.isa.org/traincatalog.
ISA
Research Triangle Park, NC
Tel: 919-549-8411
Chemical treatment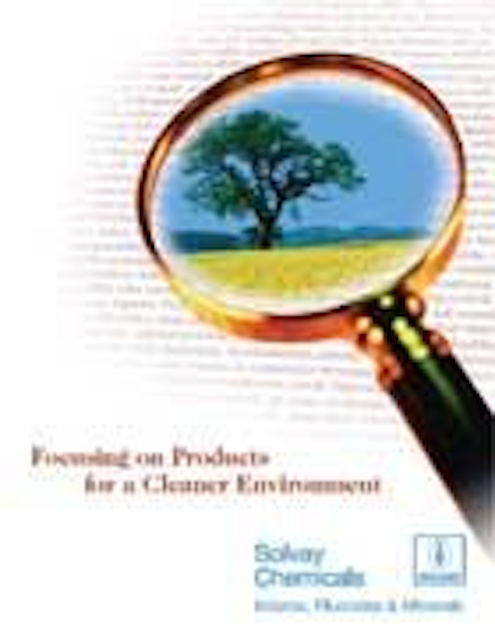 Click here to enlarge image
A new brochure, "Focusing on Products for a Cleaner Environment", is now available from Solvay Chemicals. The brochure reviews water, soil and air emissions treatment using hydrogen peroxide, soda ash, sodium sulfite, sodium percarbonate, trona, sodium bicarbonate, sodium fluoride, calcium peroxide, or magnesium peroxide.
Solvay Chemicals Inc.
Houston, TX
Tel: 800-765-8296
Web: www.solvaychemicals.us
Blower products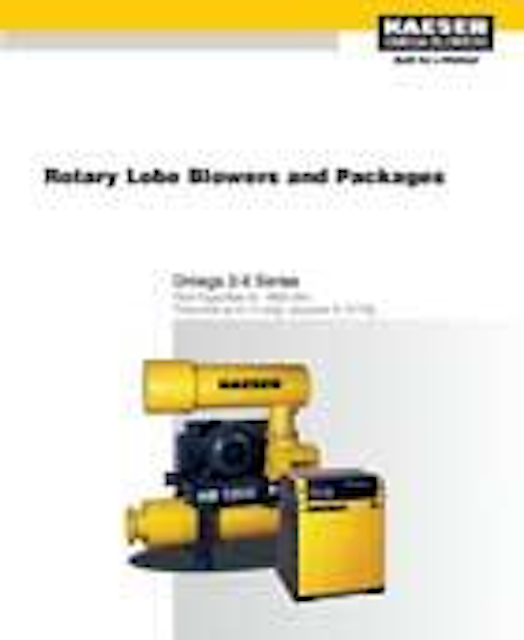 Click here to enlarge image
Kaeser Compressors has updated its blower product catalog. This 20 page, four-color piece details its line of Omega rotary lobe blowers and blower packages from 3 to 300 hp and flows up to 5350 cfm. It includes the latest models in the company's Omega Pak and Com-paK Plus integrated package designs. The catalog includes information on features and benefits of the systems.
Kaeser Compressors Inc.
Fredericksburg, VA
Tel: 800-777-7873
Web: www.kaeser.com
Mixing systems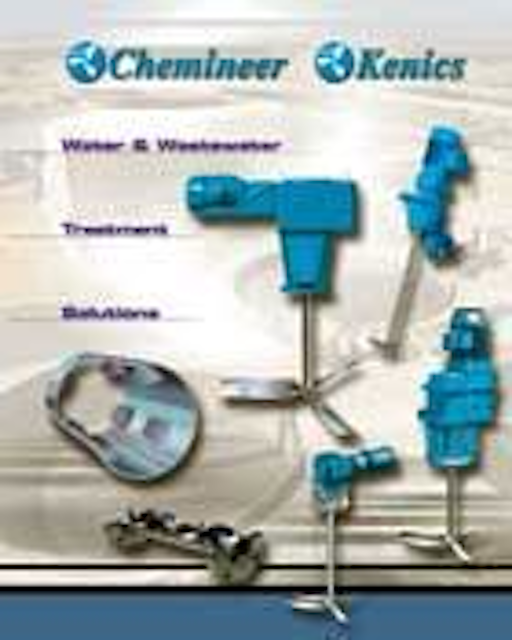 Click here to enlarge image
Chemineer recently released a new Water and Wastewater Treatment market brochure, which offers an overview of the company's products and how they would be used in a broad range of applications in the water and wastewater industry. The six-page, full color brochure includes photographs and performance information on each of the company's mixing solutions.
Chemineer Inc.
Dayton, OH
Tel: 937-454-3200
Web: www.chemineer.com