A Fresh Perspective
As a burgeoning, 20-something newcomer to the industry, I have gleaned more knowledge about water and wastewater than I ever anticipated since joining the WaterWorld staff last October.
Sep 12th, 2013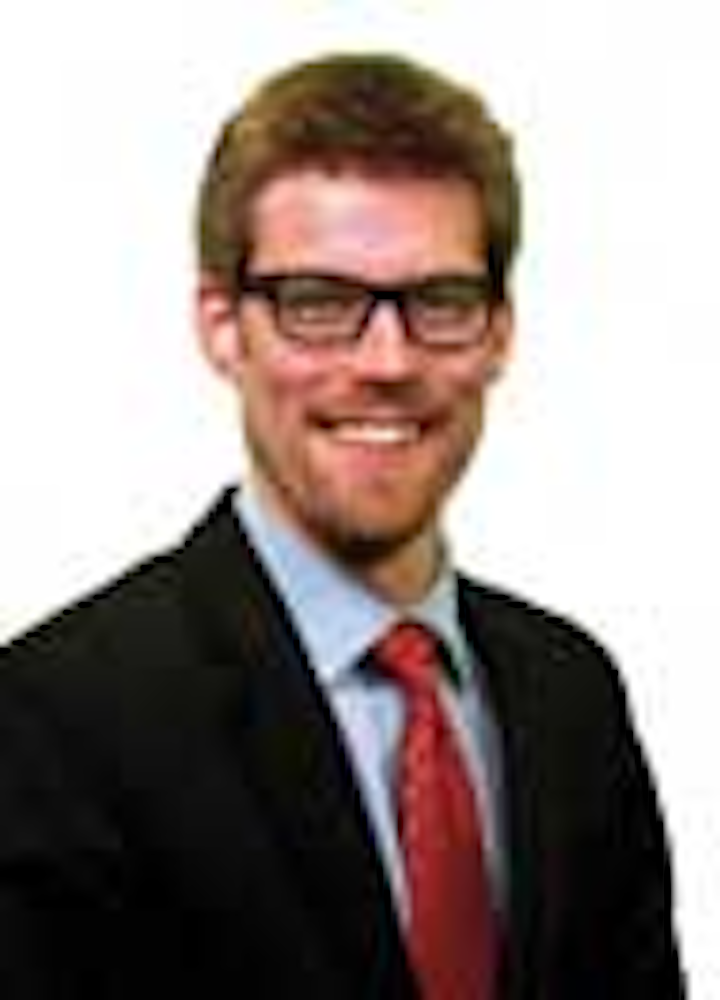 | | | |
| --- | --- | --- |
| | | By Art Haddaway, WaterWorld Editor |
As a burgeoning, 20-something newcomer to the industry, I have gleaned more knowledge about water and wastewater than I ever anticipated since joining the WaterWorld staff last October. In particular, my recent first experiences at American Water Works Association's ACE13 gave me a newfound respect and understanding of what goes into the treatment, processing and distribution of our world's most precious resource.
ACE13 was held on June 9-13 in Denver, Colo., and brought together thousands of water and wastewater experts - including many young professionals like myself - to share and experience the latest solutions, trends and technologies emergent in the industry today. In recent years, AWWA has taken extra strides to encourage more students and young professionals in the water sector to attend ACE and participate in the event's many programs.
"We've really made a concerted effort to expand the offerings for students and young professionals," said Cynthia Lane, director of engineering and technical services at AWWA. "We are looking at allowing them more access to the technical programs, having sessions specifically tailored for authors or presenters who are young people, and strengthening the workshop and networking opportunities we make available for them."
Held at the Colorado Convention Center, ACE13 opened its doors to more than 10,000 attendees (an 8 percent increase over 2012), with approximately 20 percent of attendees being young professionals (ages 35 and under), according to the event's exit survey. Based on surveys for the last two years, that number is increasing by about 1 percent annually. The event also featured 451 exhibiting companies that represented 1,091 booths across the expanded show floor. Participants also had access to 118 educational and interactive sessions that spotlighted over 900 experts and researchers from around the globe who presented at the meetings.
With so many offerings for young professionals, I wasn't able to attend everything but I convened with a host of other newcomers at the First-time Attendee and New Member Breakfast on Monday morning and was encouraged to see the room filled with young people eager to learn and discover everything they could about the world of water.
ACE13's student and young professional events included a Universities Forum, AWWA's Career Center Job Fair, several networking sessions and receptions, an AWWA Committee Meeting, an exhibit hall scavenger hunt, and the Fresh Ideas Poster Competition and Display. Young attendees could also attend an array of tours, keynotes and forums, training courses, international events, award ceremonies, and contests - including the pipe tapping tournament and tap water taste test. Students were even able to receive educational credits including Continuing Education Units (CEUs) for attendance at professional and poster sessions, as well as Professional Development Hours (PDHs) for exhibit hall time, facility hours and attendance at committee meetings.
As a young professional and a first-time attendee new to the market, I was taken aback by the sheer size of the symposium and was impressed with all that it had to offer. I attempted to make the most of every opportunity, from researching upcoming editorial topics and asking questions to developing new relationships. I listened in on a few keynotes and professional programs, in addition to attending the New Member Breakfast, and later collaborated with other fellow guests about the subjects that were presented. I also had the pleasure of walking the exhibitor floor and visiting with several experts about their cutting-edge products and solutions.
"Overall, the major benefit of ACE is the ability to interact with the people at the forefront of innovation, treatment, technology, and utility management across the industry," said Lane. "It really provides the 'one-stop shop' for all things water, specifically for the young people."
Given its many facets, ACE13's theme, "Uniting the World of Water," was evident from the moment I walked through the door. It seemed everyone had arrived with the intention of bettering our planet through stewardship of our water resources. Seeing thousands of water experts and attendees alike come together to share their knowledge and passions, help solve significant water issues and simply have fun, I felt like I was a part of something important.
ACE13 presented many avenues for me and other young people to get involved, learn and grow together, and better contribute to the water industry's future. Likewise, I'm looking forward to applying what I've learned from ACE13 to my upcoming experiences at October's WEFTEC in Chicago, Ill.
Held Oct. 5-9 at the McCormick Place, WEFTEC will offer several events and activities for students and young professionals that include the Student Chapter Annual Meeting, WEF's Community Service Project and the organization's Committee Meeting. There will also be a networking and career fair, social receptions, a university lounge, and contests such as WEF's Student Paper Competition and WEFTEC's Design Competition. Students can also earn continuing education credits and professional development hours by participating in the event's many classes and training seminars and forums.