WEFTEC Show Preview
This year, industry experts will return to the windy city, where WEFTEC held its first event in 1928, and convene to exhibit their latest products, learn new solutions, engage with other experts, and experience a wealth of valuable information through a wide variety of educational programs.
Sep 12th, 2013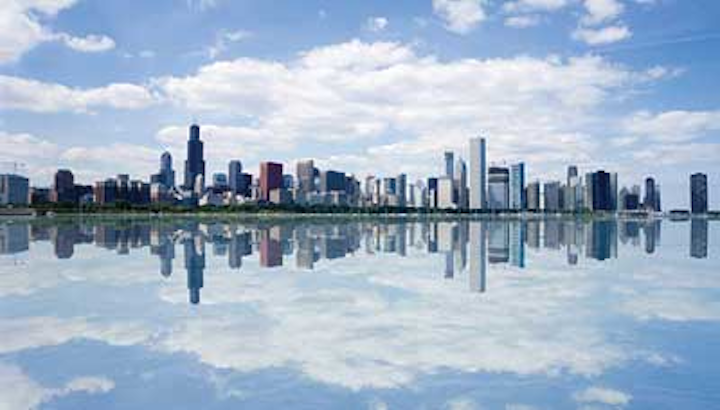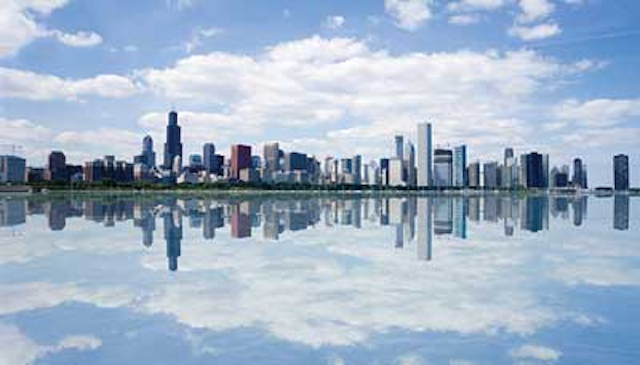 Water and wastewater professionals across the nation and around the globe are gearing up to attend the Water Environment Federation's Annual Technical Exhibition and Conference (WEFTEC) taking place on Oct. 5-9 at the McCormick Place in Chicago, Ill.
This year, industry experts will return to the windy city, where WEFTEC held its first event in 1928, and convene to exhibit their latest products, learn new solutions, engage with other experts, and experience a wealth of valuable information through a wide variety of educational programs.
Considered one of the largest annual water quality exhibitions and conferences in the world, WEFTEC 2013 will feature 27 interactive workshops, 12 mobile sessions, 10 local facility tours, 144 technical sessions - 24 of which will be featured in the exhibit hall. Sessions will comprise more than 1,000 presentations (podium, poster and workshop) over three days, and more than 1,000 companies will showcase their products throughout over 30,000 square feet of exhibit space.
"It's got something for everyone, with all these moving pieces - and so many of them - it comes together as one huge event," said Pam Henry, WEFTEC senior director. "With many other conferences or exhibitions in the industry, the trade show is more the focus. But WEFTEC has both: you have the education on the exhibit floor, but you also have the workshops and technical sessions and other meetings."
October's WEFTEC will feature a broad range of offerings for every aspect of the water and wastewater sector, from municipal and industrial operations to green infrastructure and stormwater management, all focusing on discussing today's hottest topics and solving the industry's biggest challenges.
Areas of interest will include collection and distribution, disinfection and public health, residuals and biosolids, reclamation and reuse, and energy production, conservation and management. Other fields will consist of water quality and watershed management, research and regulations, biological and physical/chemical purification, treatment plant operations and cost reduction, and future issues and global perspectives. Further, these symposiums will highlight plant histories, successful case studies and modeling evaluations, and a number of engaging exhibits.
Founded over 85 years ago, WEFTEC has been providing its thousands of attendees with domestic and international peer-to-peer business networking opportunities ever since.
"I think based on our priorities and what we see down the line, it's increasingly [becoming] a place where global water sector leaders are coming to make connections and do business," said Henry.
Continuing to attract an ever- increasing number of attendees from every region of the world, WEFTEC will feature a Global Center, which provides many business services and opportunities for the event's several international exhibitors and visitors. Further, the event will feature resources committed to partnering international trade delegates and exhibitors interested in the worldwide market.
"Our international pavilions continue to grow, a lot of the international organizations that we partner with increase each year, and we foresee that continuing."
Accordingly, WEFTEC is part of the International Buyer Program, sponsored by the U.S. Department of Commerce, International Trade Administration. International Trade Specialists from the U.S. Department of Commerce are available in the Global Center to provide matchmaking assistance and export trade counseling to international attendees and exhibitors. Other Global Center services will include multilanguage translation, complimentary Wi-Fi, overview country and U.S. government agency presentations, and an interactive lounge and multiple kiosks for delegates and exhibitors to discuss and perform business.
Introduced last year, the WEF Utility Partnership Program (UPP) is another component of this year's conference that gives utilities an opportunity to consolidate all their members into one account that designates value packages to certain employees based on their individual needs through collaboration with WEF and its Member Association (MA).
Students and in-study attendees can also earn continuing education credits and professional development hours by participating in WEFTEC's learning-intensive classes and training seminars and forums.
"This event is important because of the educational and networking opportunities afforded to water quality professionals," said Henry "With the gathering of technical experts and the exhibiting companies, if you're involved in this industry, it's something you should not miss."
WEF is also partnering with a number of organizations such as ImagineH2O, BlueTech, the Gates Foundation, and the American Society of Engineers, to feature a variety of new and expanded programs and sessions including the Innovation Pavilion and the inaugural Stormwater Congress and Pavilion. Co-located with WEFTEC, these showcases give attendees a chance to come together and experience more educational and networking opportunities on a broader scale.
The Innovation Pavilion is a platform where visitors can glean information on groundbreaking ideas and technologies from several companies offering the latest in new products, technology evaluation, water clusters and other incubators, financing and early project delivery, and regulations and their relation to new technologies. This year's Pavilion will host many solution-based sessions, feature a theater for videos and presentations, and highlight the finalists and winners of the Imagine H2O Water Innovation Prize and the 2013 BlueTech Forum Showcase.
Additionally, the inaugural Stormwater Congress and Pavilion is where stormwater sector leaders can spotlight a variety of cutting-edge products and solutions, as well as share and discuss some of today's most important stormwater management issues and policies.
"The stormwater congress this year, which will be the first time, is a conference within a conference model," said Henry. "If folks just want to come to only attend the stormwater sessions, they can do that as well."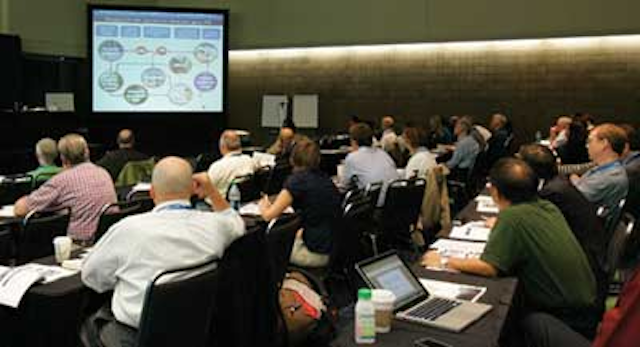 Topics of the stormwater sessions will include rainwater regulation, green infrastructure design and maintenance, national stormwater rulemaking, and overall funding challenges. The site will feature four concurrent problem-solving sessions, provide a theater for videos and presentations, and host an award ceremony for a national stormwater design competition.
WEFTEC will also offer public communication and outreach programs, such as WATER'S WORTH IT®, a messaging campaign from WEF raising awareness of the value and importance of water, water-related issues and water professions; the World Water Monitoring Challenge, an education program building public involvement in protecting water resources around the world by engaging citizens to conduct basic monitoring of their local water bodies; and the U.S. Stockholm Junior Water Prize, a youth award for water-related science projects unlocking the potential of high school students seeking to address current and future water challenges.
"My personal favorite thing would be seeing how everything comes together for the show, the size of the show and all the offerings that we have," said Henry. "Our goal is to continue to become even better as the premiere technical knowledge event."
WEFTEC's mobile app will also be available for attendees to help them stay organized, schedule meetings and events and properly navigate the premises. Interactive and easy to use, the new app allows users the ability to locate specific exhibitors, connect with colleagues, rate sessions they attend, weigh in on real-time social media chats, share their photos and experiences, and find local hotel and travel accommodations.
Attendees can look forward to the show's expanded bookstore as well. It will offer a variety of gift items, new manuals of practice, the latest training guides, and WEF merchandise and apparel.
For 2013, WEFTEC is reducing its registration and overall conference rates from previous years and is also offering complementary exhibition hall passes for visitors who register online prior to attending.
"Those are pretty exciting things," said Henry. "We did that because we wanted to have more availability, and hopefully, in these tougher times, people will be able to come and take advantage of all that WEFTEC has to offer."
Formed in 1928, the Water Environment Federation (WEF) is a not-for-profit technical and educational organization with 36,000 individual members and 75 affiliated Member Associations representing water quality professionals around the world. WEF members, Member Associations and staff work closely together to provide bold leadership, champion innovation, connect water professionals, and leverage knowledge to support clean and safe water worldwide.
Exhibit Floor Hours
Monday, October 7
9:00 am – 5:00 pm
Tuesday, October 8
9:00 am – 5:00 pm
Wednesday, October 9
9:00 am – 5:00 pm
Focus on Innovation
Here is a sampling of workshops and sessions putting the spotlight on innovation at WEFTEC. Visit WEFTEC.org for complete list, times and locations.
Saturday, October 5 - WORKSHOPS
W02 WEF/WERF Sidestream Deammonification: Innovation and Implementation
W07 WEF/WERF Barriers to Biogas: Learn to Use the Right Economic Methodologies to Evaluate Cost-Savings Projects
Sunday, October 6 - WORKSHOPS
W15 WEF/WERF Mainstream Deammonification and Shortcut TN Removal: Innovation and Implementation
W23 WEF/WERF Mainstream Anaerobic Treatment Systems for Energy Neutral Wastewater Management
Monday, October 7
202 Phosphorus Availability and Recovery
203 Desalination and Innovative Membrane Treatment
204 WEFTEC Exhibitors' Innovative Solutions
209 Leading Edge Nutrient Removal Research and Practical Applications: Comprehensive Summary of WERF Nutrient Removal Challenge
Tuesday, October 8
300 Short-Cut Nitrogen Removal
301 Biofuels
302 Algae Technology
400 Innovative Biological Nitrogen Removal
401 Microconstituents and Nanoparticles
402 BlueTech® Research Presents: Bringing Innovative Technology to Market
403 Innovation: Successful Piloting and Demonstration Projects
Wednesday, October 9
500 Emerging Issues and Innovative Approaches: Part 1 Sponsored by AEESP
501 Experimental Secondary Treatment
502 Modeling Secondary Treatment: Non-Nutrient
506 Current Research on Algae Wastewater Treatment
600 Emerging Issues and Innovative Approaches: Part 2 Sponsored by AEESP
611 Emerging Distribution Technologies
Stormwater Certification Opportunities
At the Stormwater Congress, EnviroCert International Inc., will be offering certification opportunities for stormwater professionals. The deadline to register for a course is Sept. 25. Visit WEFTEC.org for details.
Certified Municipal Separate Storm Sewer System Specialist (CMS4S)
Exam Review: Oct. 6 @ 8:00 am CDT
Exam: Oct. 8 @ 12:00 pm CDT
Certified Professional in Erosion and Sediment Control (CPESC)
Exam Review: Oct. 6 @ 8:00 am CDT
Exam: Oct. 8 @ 12:00 pm CDT
Certified Professional in Stormwater Quality (CPSWQ)
Exam: Oct. 8 @ 12:00 pm CDT
Certified Erosion, Sediment and Stormwater Inspector (CESSWI)
Exam: Oct. 8 @ 12:00 pm CDT