Product Showcase
Collection of new products of special interest to the municipal water and wastewater markets.
May 1st, 2013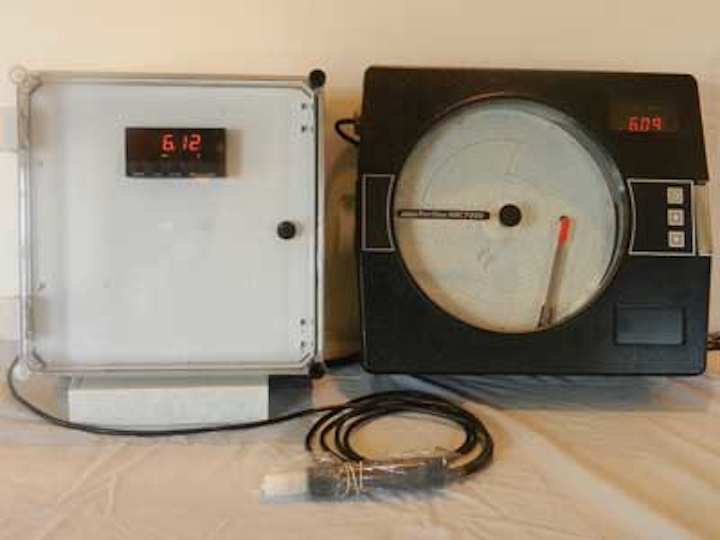 pH recording system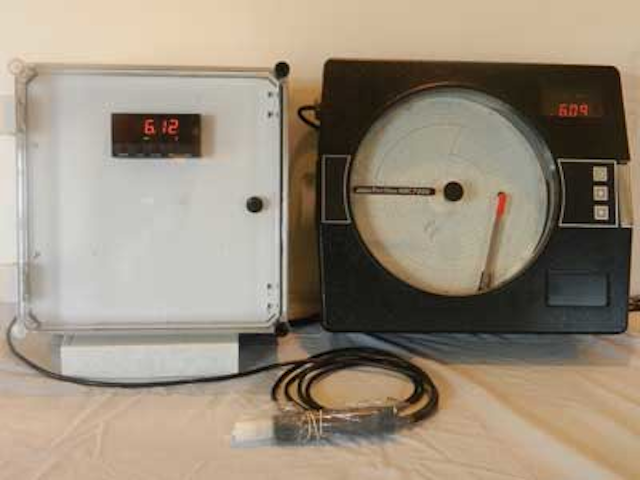 Analytical Measurements offers a new microprocessor-based pH indicator controller that when connected to a circular chart provides a complete monitoring and recording system for wastewater. The controller is compact with user-friendly programming. Two process controllers are provided to activate alarms, pumps, etc., based on pre-set pH (or millivolt) set points. The unit can be provided as either panel mounted with 1/8 DIN or mounted in a NEMA 4X enclosure with hinged access panels. If recording is needed, an optional circular chart recorder can be included driven from the controllers' 4-20 mA output.
Analytical Measurements
www.analyticalmeasurements.com
---
Filtration media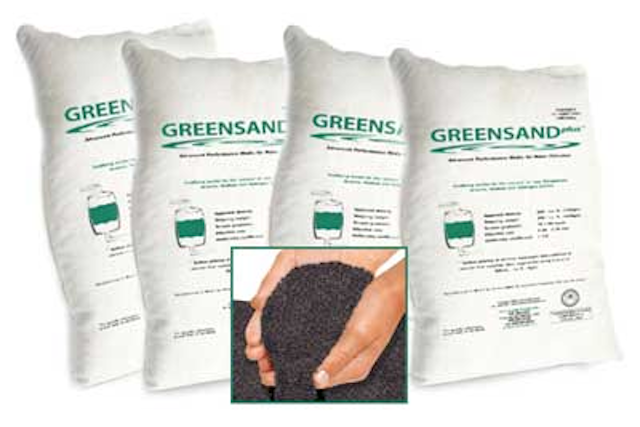 A new dust-free process to improve GreensandPlus filtration media has just been announced by the Inversand Company. The dust-free media ensures that all GreensandPlus installations now require very minimal backwashing, perhaps no longer than 10 minutes. This is especially meaningful when compared to the 60 to 90 minute time allotment that may have been necessary prior to this development. The media removes iron, manganese, arsenic, radium, and hydrogen sulfide from water. It carries a WQA Gold Seal Certification for compliance with NSF/ANSI 61.
Inversand Co.
www.inversand.com
---
Smart metering analytics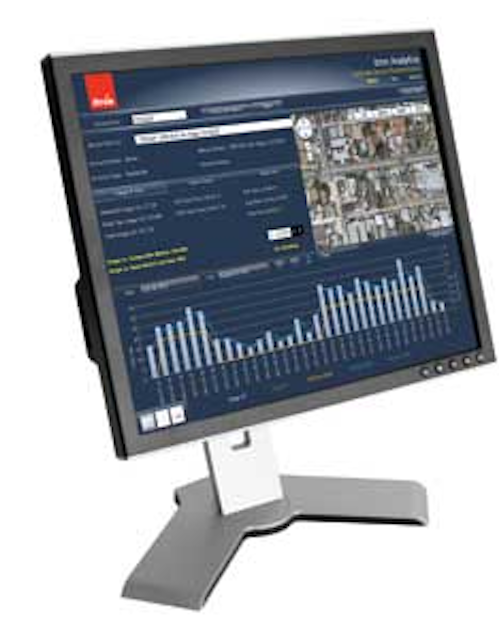 Itron has announced an expansion of its analytic capabilities in North America with Itron Water Analytics, a new system that includes a data store optimized for analytics, business intelligence dashboards and water utility specific analytics that turn smart metering and other operational data into actionable intelligence to improve utility operations and asset management. The system provides revenue protection, district metering, flow analysis, and trending and forecasting modules to help utilities better manage the delivery and use of water. In addition, the analytic application features an intuitive user interface that allows water operators to easily access and analyze critical information about their system. Itron Water Analytics is pre-integrated with the company's ChoiceConnect solution to provide a comprehensive smart metering solution for water utilities.
Itron Inc.
www.itron.com
---
TOC analyzer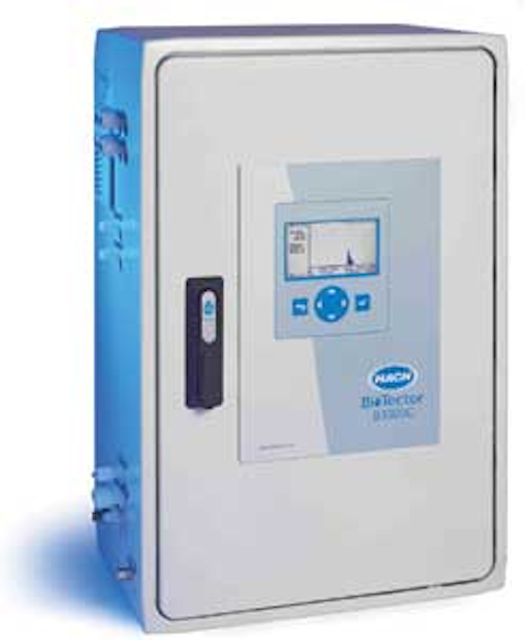 The new Hach BioTector B3500c TOC Analyzer was specifically designed to meet the requirements of clean water applications, including Condensate Return, Cooling Water, Potable Water, Pharmaceutical Water (WFI), and Demineralized Water. It offers process insights, process incident alerts, environmental monitoring, energy optimization, product and water loss prevention, and boiler and plant protection. Unlike other systems that require reagent replacement bi-weekly or monthly, this analyzer only requires replacement every six months. Along with a small footprint, the analyzer has the ability to monitor two streams at the same time.
Hach Co.
www.hach.com
---
Backflow prevention

Watts has announced two new Lead Free backflow prevention products: The LF919 Reduced Pressure Zone Assembly and the LF719 Double Check Valve Assembly. Both assemblies are designed to protect potable water supplies by preventing the reverse flow of contaminated water. Lead Free bronze body construction ensures compliance with the new national Lead Free law, which takes effect Jan. 4, 2014. The LF719 and LF919 feature two poppet-style check valves, replaceable check seats and separate access covers for each check for quick servicing. Both models are available in sizes 3/4" to 1" with a maximum working pressure of 175 psi.
Watts Water Technologies
www.watts.com
---
Piercing tool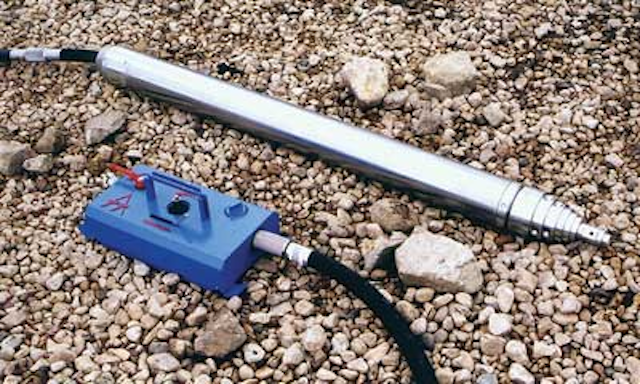 The Grundomat piercing tool from TT Technologies bores consistently on target. It is constructed from hardened alloy steel and machined components for maximum power and precision. The company's tools are also equipped with an advanced reversing system, as well as an in-line lubrication system. Basic and deluxe packages are available with the Grundomat. It is available in 16 models ranging from 1 3/4" diameter to 7" in diameter for horizontal boring distances from 50 to 150 feet. The tool can be configured to pull in a wide variety of new pipe materials. It is ideal for water and sewer applications and is especially suited for economical, last mile installations.
TT Technologies Inc.
www.tttechnologies.com
More WaterWorld Issue Articles
WaterWorld Articles Archives