Products & Services: Membranes
Collection of membrane products and services.
Mar 2nd, 2013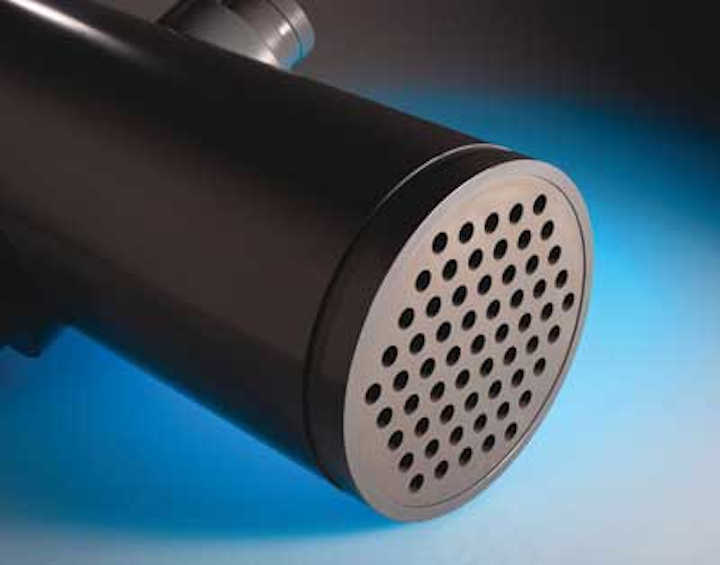 Filtration modules
Porex has shipped the first commercial orders for its new 61 tube crossflow filtration module. This new configuration provides 61 one-half inch diameter tubes for 45.75 sq. ft. of surface area per module. The modules feature unique structural membrane tubes, where the membrane is substantially anchored in, or chemically fused to the sintered porous plastic substrate tube. The modules are designed for crossflow filtration in the microfiltration and ultrafiltration range.
Porex Filtration
www.porexfiltration.com
---
Self cleaning filters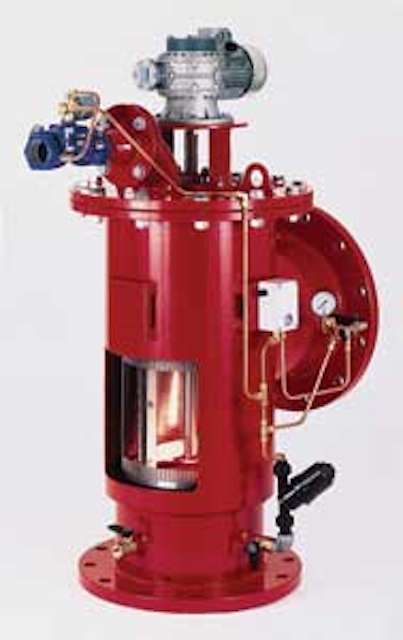 Amiad automatic self cleaning filters deliver clean water with clean technology. The technology is used in wastewater treatment systems worldwide. For example, the company's ABF automatic brush filters handle more than 200 mgd in Singapore's NEWater system. Amiad EBS and SAF automatic screen filters protect thousands of cartridge, membrane and other fine filtration systems. Arkal Spin Klin disc filters are known for efficient filtration of deformable solids.
Amiad Filtration Systems
www.amiad.com
---
Ultrafiltration systems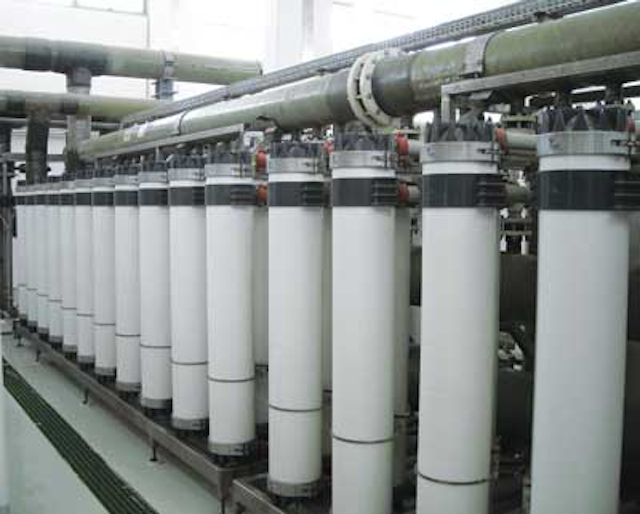 Aqua Ultrafiltration Membrane Systems offer a compact, T-rack design, zero break fibers and no air scouring. The fibers are made of polyethersulphone (PES) with seven capillaries per fiber for improved strength. The alternating top and bottom feed and inside-out filtration flow provides uniform filtrate and backwash flows to minimize plugging, chemical usage, and cleaning frequency for longer membrane life. The PES membranes can be cleaned at a higher pH with the use of acid instead of chlorine.
Aqua-Aerobic Systems www.aqua-aerobic.com
---
Membrane bioreactors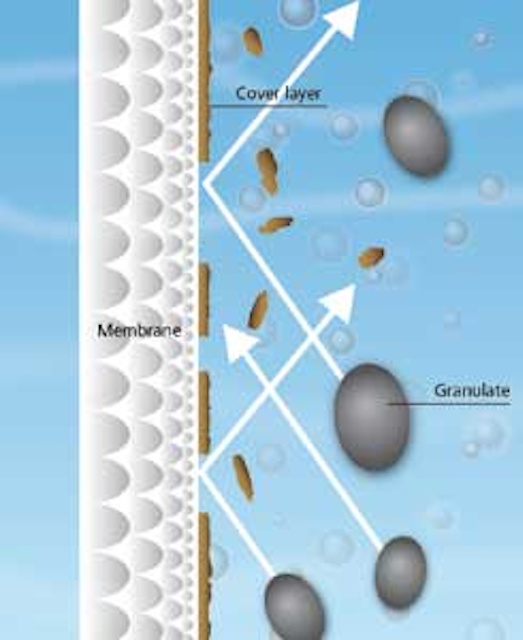 Microdyn offers membrane bioreactors with a new mechanical cleaning process (MCP). In order to optimize MBR systems and reduce energy demand, the BIO-CEL®-MCP process uses granulates to mechanically clean the membranes. The process also allows for an almost chemical free operation and even more importantly a significant enhancement of flux. In turn, the membrane area required can be reduced (or the output of an existing BIO-CEL® installation increased) but also the required volume of the filtration tanks will be significantly smaller.
Microdyn Technologies/Meurer Research
www.meurerresearch.com
---
RO system modeling
NanoH2O has released version 2.0 of its Q+ Projection Software. Available for download from the company's website, the software offers new reverse osmosis (RO) system modeling options including multi-pass designs, chemical dosing to adjust the feed stream pH levels, brine stream recirculation and partial permeate splits. Q+ version 2.0 is both PC and Mac® compatible.
NanoH2O Inc.
www.nanoh2o.com
---
On-site water reuse
Bio-Microbics has earned NSF®/ANSI® 350 certification for its Bio-Barrier® membrane bioreactor (MBR). NSF scientists conducted an evaluation spanning more than six months of continuous operation of the treatment system at one of NSF's approved wastewater testing facilities. NSF/ANSI 350 was developed over a four-year period and covers onsite water reuse technologies. As one of the first systems to comply with applicable standards, the goal of Bio-Microbics is to use decentralized treatment technology for the benefit of water-reuse projects that reduce fresh water consumption and minimize effluent discharge.
Bio-Microbics
www.biomicrobics.com
More WaterWorld Issue Articles
WaterWorld Articles Archives