New Products
Collection of new products for the municipal drinking water and wastewater markets.
Feb 1st, 2013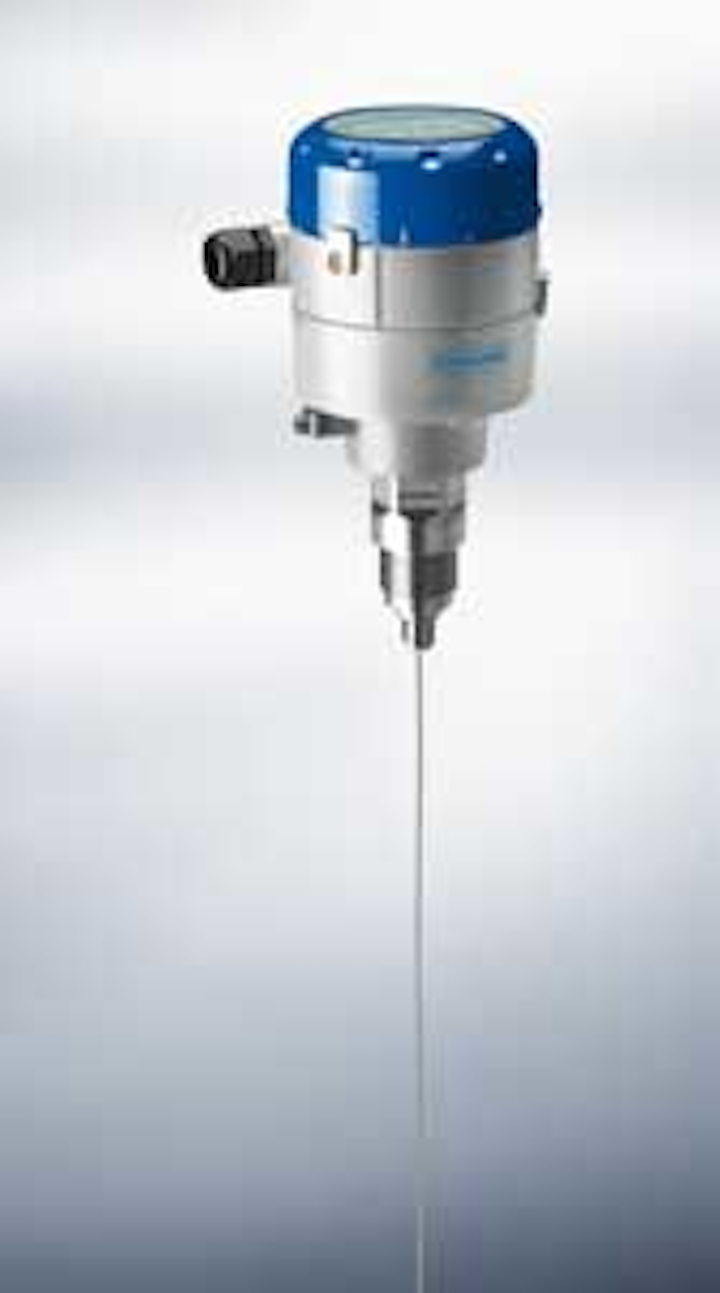 TDR level meter
Krohne's Optiflex 1100 C monitors level using the Time Domain Reflectometry (TDR) technology. The system is not affected by changing process conditions like varying dielectric constant or density, agitation and foam. Suited for use in water and wastewater applications, the 2-wire, loop-powered meter is available with a standard 20 meter cable or segmented coaxial probe for liquids and a 10 meter cable probe for solids.
Krohne Inc.
us.krohne.com
---
Waterproofing
ConShield Technologies now offers Crystal-X™ – a new line of waterproofing products for concrete. The line includes a variety of products designed to address a full range of situations and conditions leveraging technology engineered to form millions of fine crystalline fibers inside capillary pores and micro-cracks while concrete and mortars cure and harden.
ConShield Technologies
www.conshield.com
---
Volumetric titrator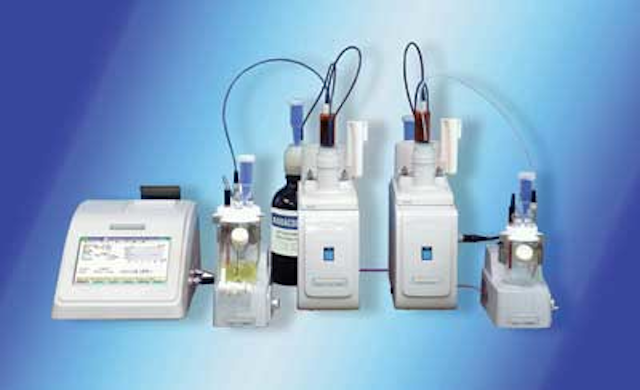 JM Science's Aquacounter® Karl Fischer Volumetric Titrator (AQV-2200S) has small volume titration cells requiring only 20mL of titration solvent for accurate measurements. Less reagent volume reduces waste and makes it easy to replace fresh solvent for the next series of measurements. The titrator is suited for very wide range from 100 ppm to 100% water content with its maximum capability for automation and upgrades.
JM Science
www.jmscience.com
---
Sewer, storm software
Bentley Systems has announced that the forthcoming SewerCAD, SewerGEMS, StormCAD, and CivilStorm V8i (SELECTseries 3) releases will have a unified file format. As a result, users of each of these software products can now directly open models created in any one of the other three, eliminating the need to import one type of file into another.
Bentley Systems Inc.
www.bentley.com
---
Tag line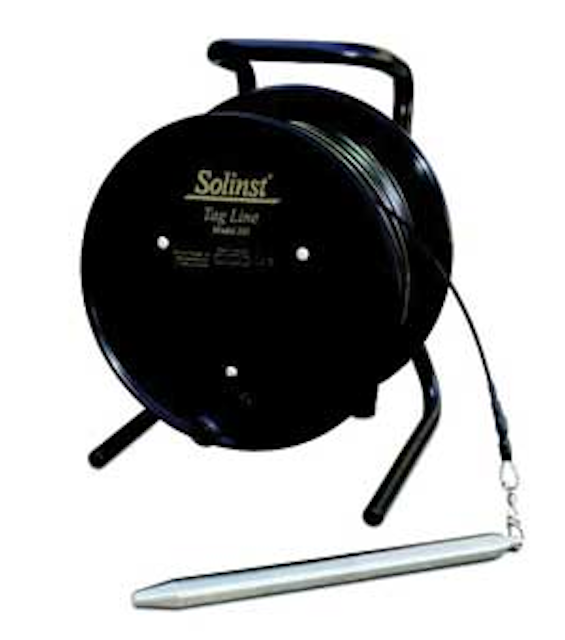 The Solinst Tag Line uses a weight attached to a laser marked cable, which is mounted on a sturdy, freestanding reel. It is primarily used during the installation of monitoring wells to measure depth to the bottom of a well, or the depth to the top of a backfill sand or bentonite layer. The 1/16" (1.6 mm) stranded stainless steel wire line can also be used as a safety support line for down-well pumps, data loggers, and packers, and for bailer deployment.
Solinst Canada Ltd.
www.solinst.com
---
Turbidity testing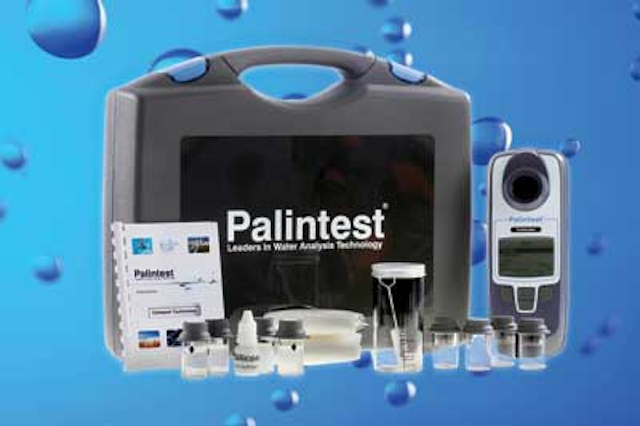 The new Palintest Compact Turbimeter allows field testing for turbidity and Total Suspended Solids (TSS) in drinking water, wastewater and surface water. The device includes the new QuadoptiX™ optical bench, which uses two independent turbidity measurement systems for dual validation, providing accurate readings of samples with settling matter.
Palintest USA
www.palintestusa.com
---
Membrane bioreactor
Aquatech has developed its Aqua-EMBR enhanced membrane bioreactor for wastewater treatment. The system consists of an activated sludge extended aeration biological treatment process and an ultrafiltration (UF) membrane system for the separation of activated sludge from treated effluent. It is an external MBR system; the UF membrane is positioned outside the bioreactor tank, rather than submerged in the bioreactor tank or in the downstream membrane tank.
Aquatech
www.aquatech.com
---
Activated carbon
The American Water Works Association has released a new publication titled Activated Carbon: Solutions for Improving Water Quality. Focusing on the major components of activated carbon adsorption technologies, adsorption applications and practical system design, the publication includes 17 detailed case studies of utilities that use activated carbon to improve the quality of their drinking water.
American Water Works Association
www.awwa.org
---
Equipment monitoring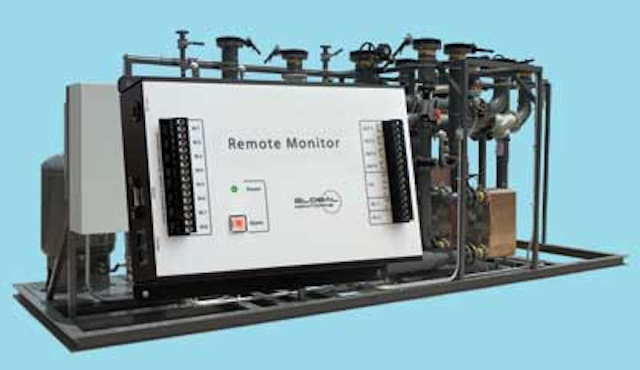 The Messenger™ GMU8120 Remote Monitoring Unit, from Global Monitoring, checks equipment operations in hard-to-reach and environmentally challenging locations and reports data, as well as emergency conditions, in a variety of formats – cell phone, text, email or computer. Configurable with industry standard 0-5V, 4-20mA or dry contact sensors that detect temperature, pressure, voltage, vibration and other parameters, the device creates a database of vital conditions that can be integrated into predictive maintenance programs.
Global Monitoring LLC
www.globalmonitoring.com