NEW LITERATURE
The Society for Protective Coatings (SSPC) has released a new certification brochure.
Nov 1st, 2006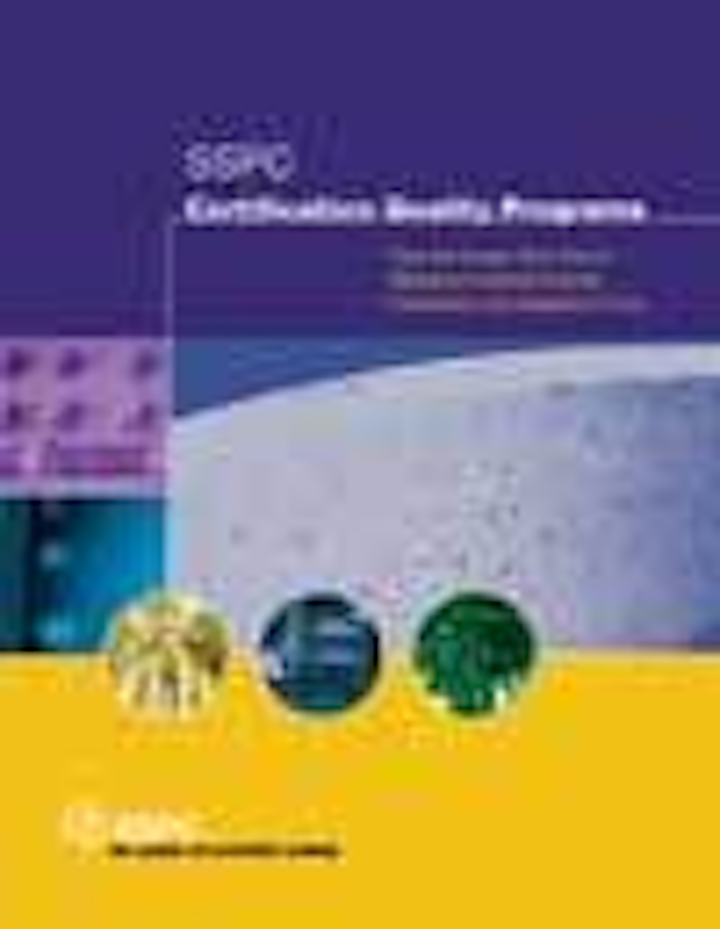 Certified protective coatings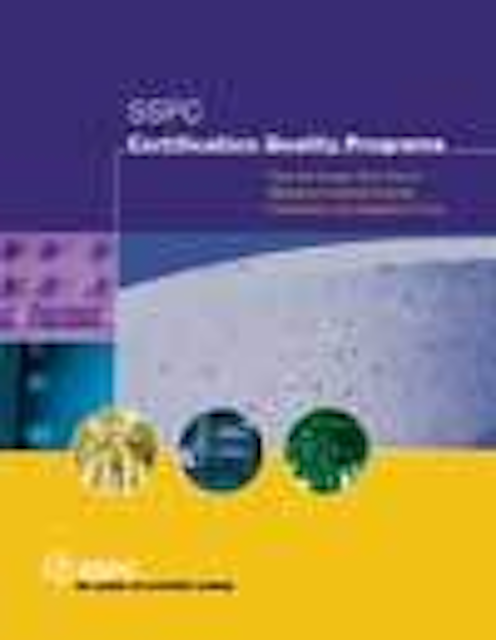 Click here to enlarge image
The Society for Protective Coatings (SSPC) has released a new certification brochure. The brochure, "SSPC Certification Quality Programs," explains the benefits of hiring SSPC certified contractors and inspectors for industrial coating work. It is subtitled: "Take the Guess Work Out of Selecting Industrial Coating Contractors and Inspection Firms."
The Society for Protective Coatings
Pittsburgh, PA Tel: 877-281-7772 Web: www.sspc.org
Water treatment controllers
Lakewood Instruments has a new website that features its water treatment controllers for the wastewater, cooling tower, boiler, and process industries. The website will display photos and descriptions of the company's three main product lines to include M2000 series LonWorks, M1500 series, and M100 series. Also available for viewing and downloading are manuals, cut sheets, and specification sheets.
Lakewood Instruments
Milwaukee, WI
Tel: 800-228-0839
Web: www.lakewoodinstruments.com
Level, pressure transducers
Pressure Systems, manufacturer of KPSITM Level and Pressure Transducers, now offers a tri-fold brochure to assist in the selection of transducers. The selection guide assists users in choosing the proper measurement technique and hardware to monitor and/or control the liquid level of wells, surface and ground water, reservoirs, lift stations, tanks and other municipal and environmental applications. This pocket version of Pressure Systems' transducer selection guide is a quick reference tool, and includes a specification matrix that categorizes the most essential characteristics of each transducer.
Pressure Systems
Hampton, VA
Tel: 800-328-3665
Web: www.pressuresystems.com
Spectrophotometers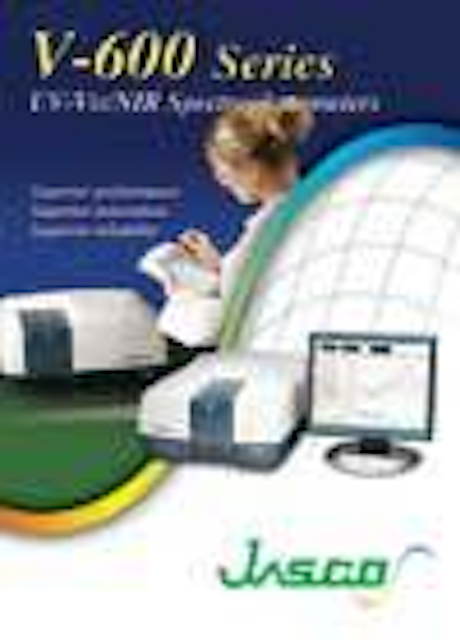 Click here to enlarge image
JASCO has released a brochure on its V-600 Series UV-Vis/NIR spectrophotometers. The 12-page, full-color brochure highlights the new features and benefits of the series' design, versatility, and functionality. The series consists of five distinct models. The brochure gives an overview of the most frequently requested performance options and has an inside pocket to hold additional literature, such as instrument specifications, accessory options, and other pertinent information.
JASCO Inc.
Tel: 410-822-1220
Web: www.jascoinc.com/uv-vis
Tool catalog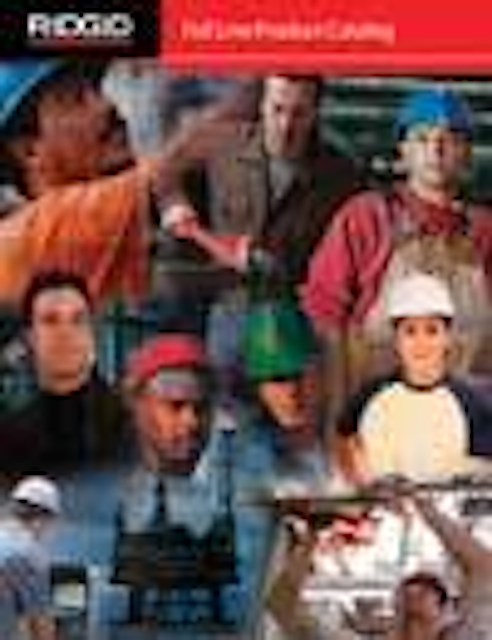 Click here to enlarge image
Ridge Tool, a manufacturer of hand and power tools, recently introduced its new, full-line product catalog, which includes new products and features to help guide customers in choosing a tool. The 208-page catalog includes a variety of new products, such as locating equipment for the plumbing and utility markets, as well as expanded product information. Product selection charts help customers choose the product that best meets their needs. Helpful tool tips are located throughout the catalog to further educate customers on tool maintenance and product selection.
Ridge Tool Co.
Elyria, OH
Tel: 800-769-7743
">Web: www.ridgid.com
Training programs
Schneider Electric has released a new Customer Training Course Catalog, complete with a comprehensive view of current courses in the areas of Power Distribution, Automation and Control, and Power Management. The new catalog contains curriculum maps and matrices that make it easier for customers to determine the course selection best suited to their particular job, position and skill set.
Schneider Electric
Palatine, IL
Tel: 866-507-0894
Web: www.us.schneider-electric.com/training
Chemical feed products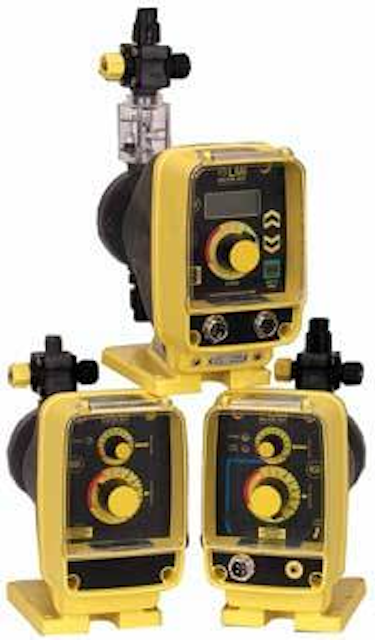 Click here to enlarge image
Pollardwater.com offers an expanded Chemical Feed section in its newly released catalog, which is available in print or on CD. The website offers a full compliment of chemical feed pumps from LMI, Pulsafeeder, Neptune, Walchem, Stenner, Chem-Tec and many more. The site provides a list of chemicals each pump will safely handle. It also offers repair parts and numerous accessories. Products on the site include dechlorination chemicals and diffuser products for main flushing, and laboratory equipment for monitoring chlorine residuals.
Pollardwater.com
Redmond, WA
Tel: 800-437-1146
Web: www.pollardwater.com
Retrofit services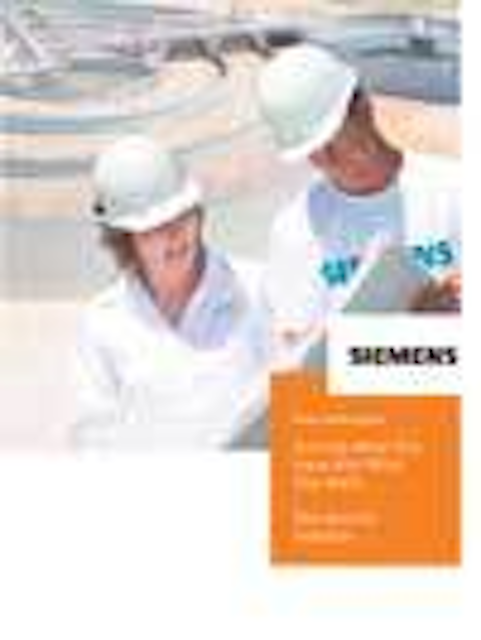 Click here to enlarge image
Municipalities and end users who want to increase their capacity, change biological technologies for better effluent quality, or simply just need to fix problem areas around their wastewater treatment plant can benefit from the capabilities of Siemens' retrofit teams. Those capabilities are described in a new brochure, Retrofit Solutions from Siemens Water Technologies.
Siemens Water Technologies Corp.
Schaumburg, IL
Tel: 847-706-6926
Web: www.siemens.com
Control system enclosures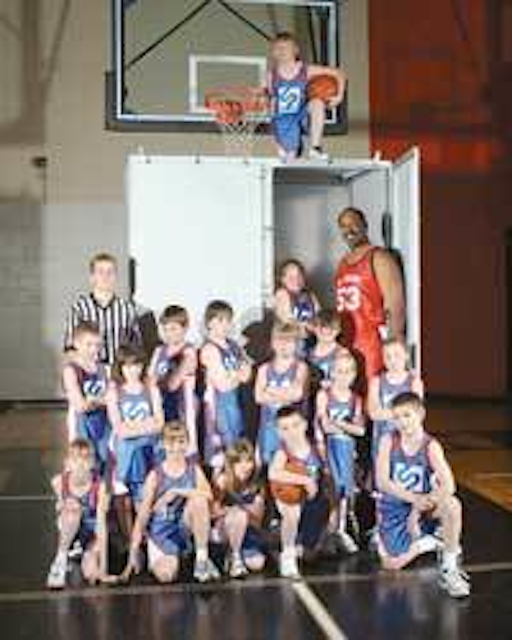 Click here to enlarge image
Stahlin Non-Metallic Enclosures, manufacturer of fiberglass enclosure products, has product literature featuring its ControlTowerTM series, which includes 62 new standard sized enclosures. The series was designed for use in larger industrial control systems and machine tool control panels. These larger size wall mount or freestanding enclosures are designed for the maximum available space for electrical, hydraulic, or mechanical control circuits.
Stahlin Non-Metallic Enclosures
Belding, MI
Tel: 616-794-0700
Web: www.stahlin.com