PRODUCTS & SERVICES: DETECTORS, MONITORS
Eagle Microsystems offers "next generation" hazardous gas detectors for chlorine, sulfur dioxide and other toxic gases for use in water and wastewater applications.
Sep 1st, 2006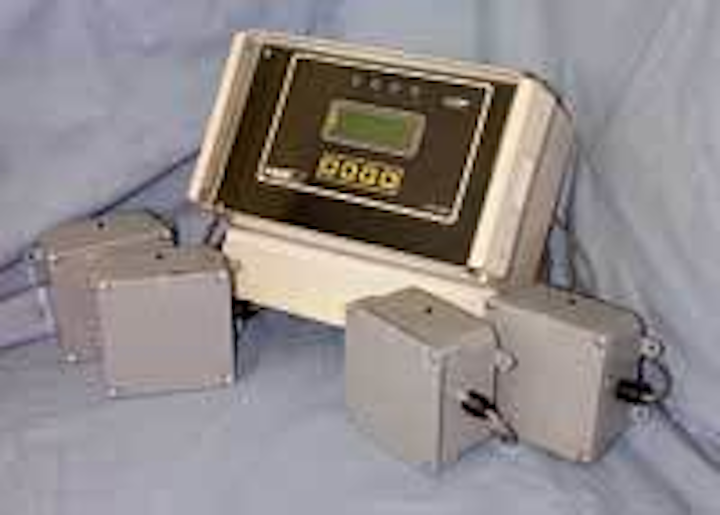 Gas detector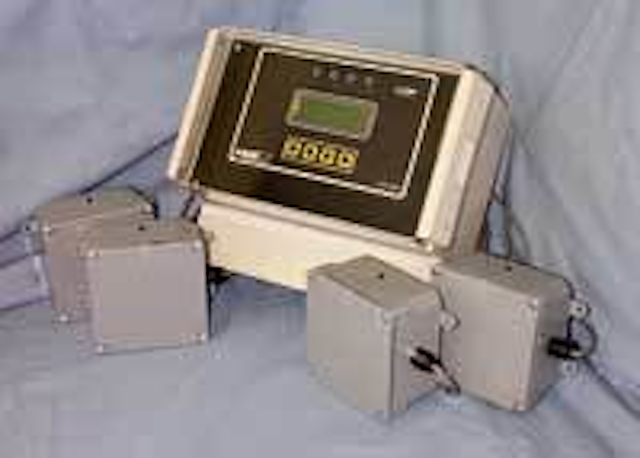 Click here to enlarge image
Eagle Microsystems offers "next generation" hazardous gas detectors for chlorine, sulfur dioxide and other toxic gases for use in water and wastewater applications. The Model GD4000 Alarm Indicator Unit is capable of supporting up to four electrochemical gas sensors for the same or different gases simultaneously. An isolated 4-20 mA output and multiple, programmable alarm contacts are provided for each monitored point. The 4-line by 20-character, backlit LCD displays gas concentration for each monitored point.
Eagle Microsystems Inc.
Pottstown, PA
Tel: 800-780-8636
Web: www.eaglemicrosystems.com
Submersible transmitter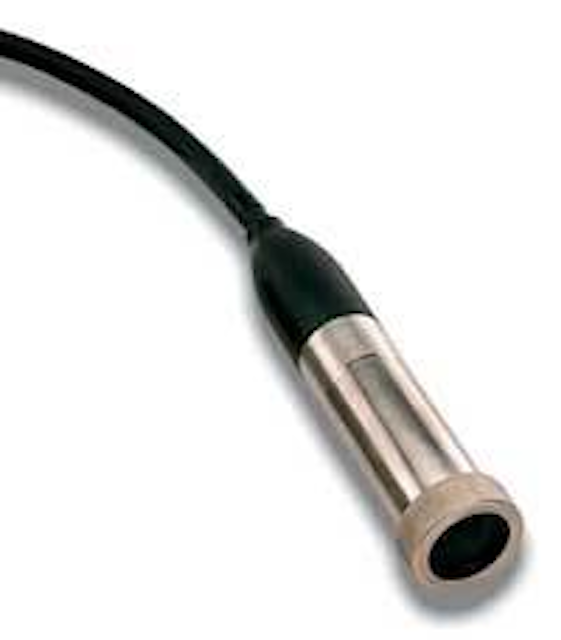 Click here to enlarge image
GE's Druck PTX 1290 submersible pressure transmitter provides pressure and level measurement in wastewater lift stations. An all-titanium construction ensures resistance to the most corrosive and hazardous applications and the transmitter carries a five-year corrosion warranty. The transmitter is similar to the Druck 1830 line of submersible sensors, with the exception of a pressure port. Its flush Polytetrafluoroethylene-coated elastomeric diaphragm prevents buildup of grease and biosolids.
GE Sensing
Billerica, MA
Tel: 800-833-9438
Web: www.gesensing.com
Alarm panels
Designed for use with the company's grinder pump systems, the E/One Sentry alarm panels can provide functions ranging from basic alarm indication to advanced notification of pending service requirements. Features available include an event counter; run-time meter; programmable automatic dialer; service disconnect capability; and remote alarm indication. Like the E/One grinder pump station, all Sentry panels are UL and CSA listed and meet all applicable NEC and NFPA codes and standards. The panels are housed in NEMA 4X lockable enclosures, suitable for mounting.
Environment One Corp.
Niskayuna, NY
Tel: 518-346-6161
Web: www.eone.com
DO analyzer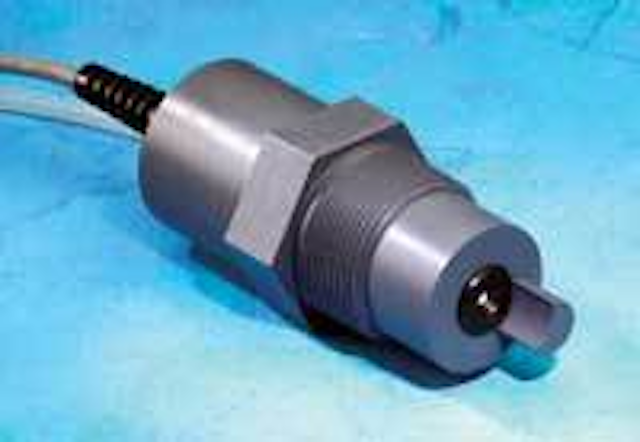 Click here to enlarge image
Analytical Technology Inc. (ATi) has launched its new Q45H/64 Dissolved Ozone Analyzer for on-line monitoring and control of ozonation systems. The monitor is suited to a wide range of applications, from the standard 0-2 ppm display range required by municipal water treatment to a high range of 0-20 or 0-200 ppm. It uses a highly selective polarographic membraned sensor and have no moving parts. The analyzer is available in three portable versions.
Analytical Technology Inc.
Collegeville, PA
Tel: 800-959-0299
Web: www.analyticaltechnology.com
Digital measurement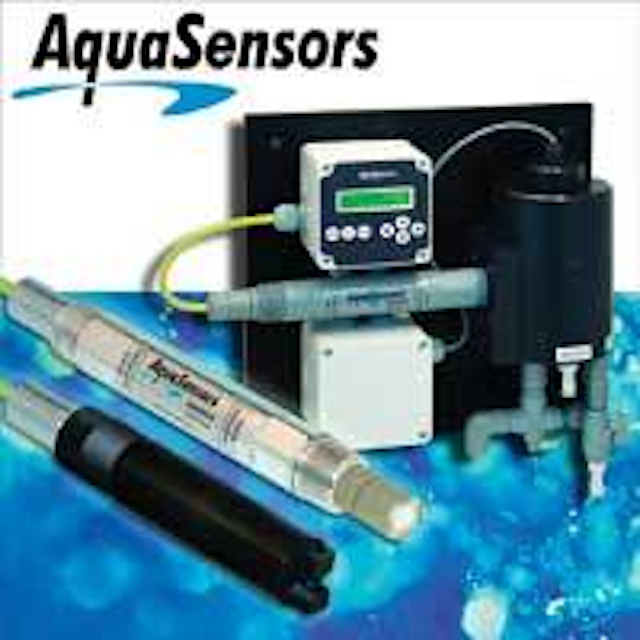 Click here to enlarge image
AquaSensors recently introduced a digital drinking water turbidity measurement system based on the company's patented DataStick technology. The system provides turbidity measurement for drinking water applications, with 0.001 NTU resolution. The system features a 135 ml chamber requiring a very small amount of Formazin to perform EPA mandated calibrations and a low flow rate to conserve water. The system requires only one square foot of mounting space.
AquaSensors LLC
Brookfield, WI
Tel: 262-255-4459
Web: www.aquasensors.com
Meters, probes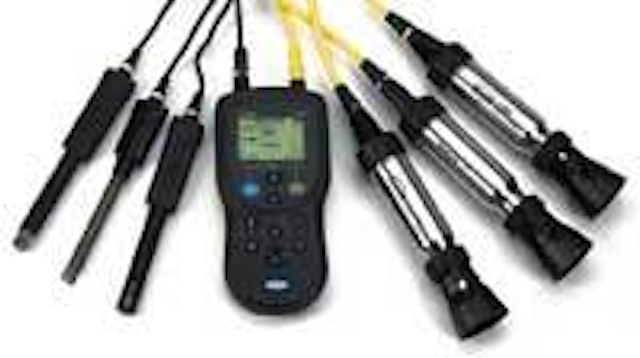 Click here to enlarge image
Hach has introduced the HQd series of portable electrochemical meters and IntelliCAL™ probes with "plug and play" digital technology. A single instrument can take up to two simultaneous measurements of pH, conductivity, LDO®, and ORP. It's the first instrument for field and laboratory use that does not require the user to predetermine parameters. Plus, users can buy any probes they need now, and add more later.
Hach Co.
Loveland, CO
Tel: 800-227-4224
Web: www.hach.com
Level, pressure measurement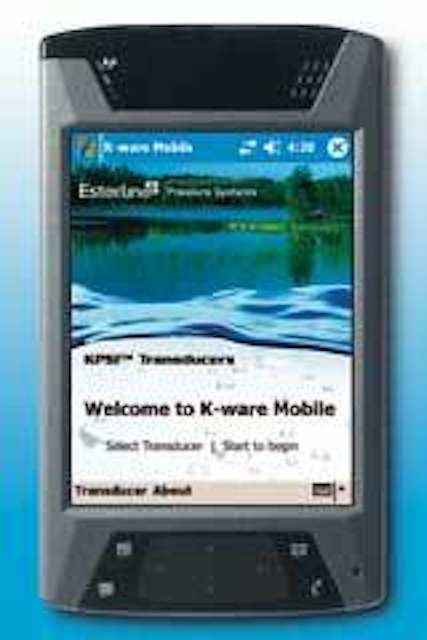 Click here to enlarge image
Pressure Systems, manufacturer of KPSI™ Level and Pressure Transducers, now offers a Windows Mobile™-based derivative of its K-ware applications software to operate its waterMonitor submersible, datalogging level transducers with a handheld Pocket PC. K-ware Mobile provides much of the functionality of K-ware, designed for desktop or laptop PCs, with an intuitive graphical user interface (GUI) for simplicity.
Pressure Systems
Hampton, VA
Tel: 800-678-7226
Web: www.pressuresystems.com/KPSI_software.html
Nitrogen monitoring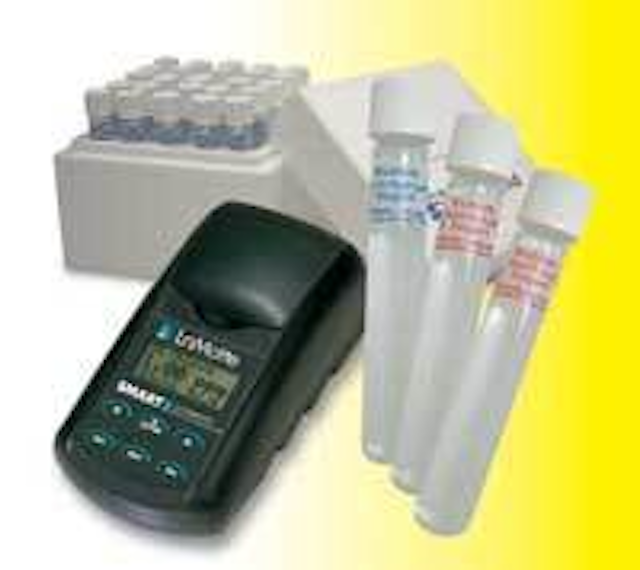 Click here to enlarge image
LaMotte, manufacturer of water analysis equipment, has introduced tests for Total Nitrogen (0-25 mg/L), and low (0-3.5 mg/L) and high (0-100 mg/L) Total Phosphorus. The tests are performed by reacting tubes in a heater block to a specified temperature for 30 minutes. Reagents (included) are then added to the tubes and the concentrations are read by a colorimeter or spectrophotometer.
LaMotte Co.
Chestertown, MD
Tel: 800-344-3100
Web: www.lamotte.com
Respirometer rental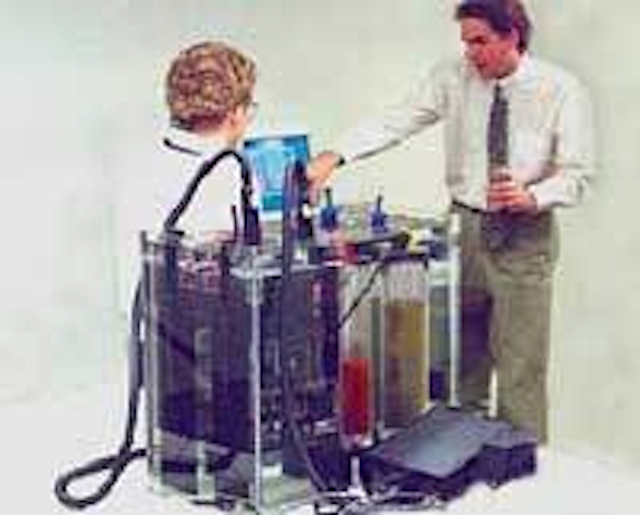 Click here to enlarge image
To improve process control and troubleshooting of activated sludge wastewater plants, Respirometry Plus has announced that the Arthur Bench Respirometer is now available for short term rental and that instruction in performing the company's toxicity, treatability and organic load tests are included in the offer. The Arthur Respirometer simulates the biological activity taking place in a pilot plant, and allows an advanced look at what will happen later in the full scale plant.
Respirometry Plus
Fond du Lac, WI
Tel: 800-328-7518
Web: www.respirometryplus.com
Vehicle tracking device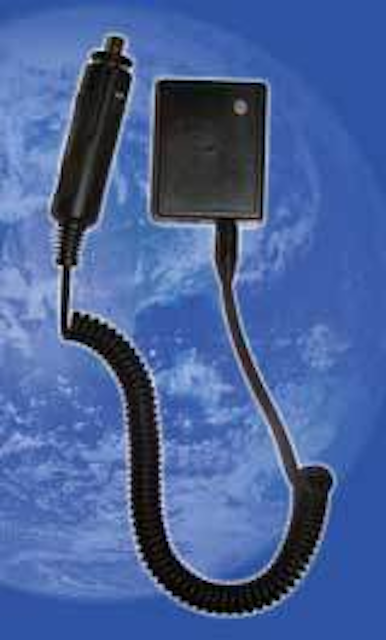 Click here to enlarge image
TrackStickPro, available from Saelig, is a new movement logger that uses GPS technology to track vehicle travel and position, displaying routes and speeds when downloaded to a PC. The device can be supplied with cigarette lighter plug or direct-wired to the vehicle. A three foot USB cable is supplied for downloading the stored data.
Saelig Co.
Pittsford, NY
Tel: 888-772-3544
Web: www.saelig.com
Data monitor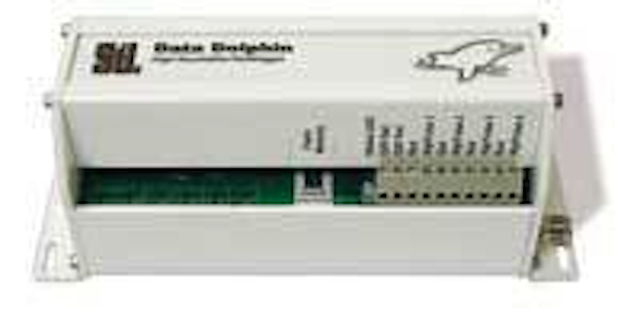 Click here to enlarge image
The Data Dolphin 400 (DD-400) Data Monitor from Scientific Technologies Automation Products Group is now available with cellular, spread spectrum and WiFi wireless communication options, as well as a 4MB non-volatile flash memory. RS-232 communications come as standard on all units, with Ethernet and RS-485 wired communication options also available. The configuration and data delivery software is common across each available communication option.
Scientific Technologies Inc.
Logan, UT
Tel: 888-349-7098
Web: www.stiapg.com
Turbidity meter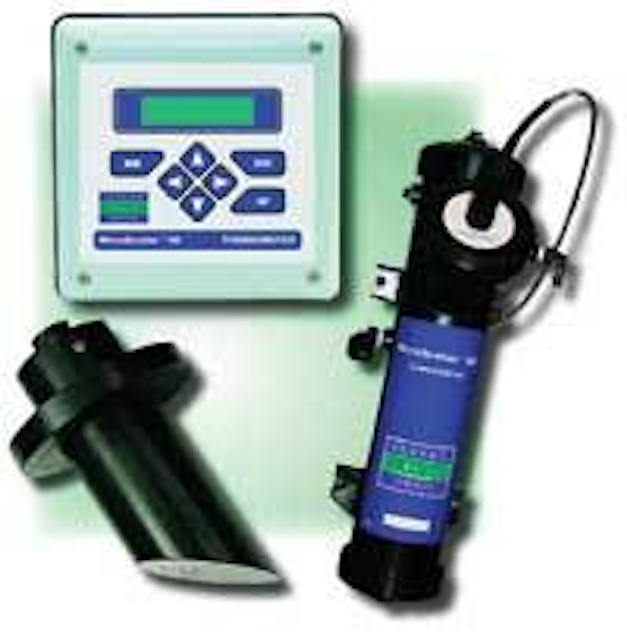 Click here to enlarge image
Severn Trent Services recently introduced the MicroScatter T 90° turbidity meter, which is ideal for use with clean water and all types of raw water including wastewater discharge in both municipal and industrial applications. It is designed to monitor turbidity ranging from 0-200 NTU. The meter's menu prompts the user through set-up, calibration and operation. An optional fully programmable alarm board for high/low logic and dead band are also available.
Severn Trent Services
Fort Washington, PA
Web: www.severntrentservices.com
Rainfall monitoring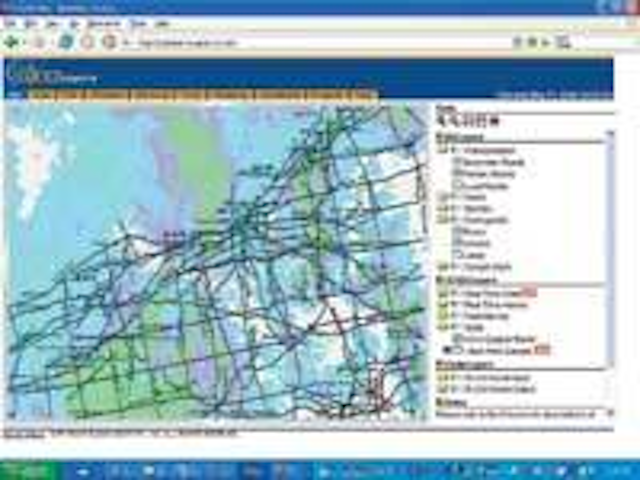 Click here to enlarge image
GEOtivity offers access to NOAA real-time Doppler rainfall for analysis. Users can view live real-time rainfall over their city via a free account on the company's website. Users can also create a virtual rain gauge and convert Doppler data to rainfall intensity. Data is logged every 10 minutes.
GEOtivity
Kelowna, B.C
Tel: 877-436-8889
Web: www.geotivity.net
Bacteria detection system
The FDA has approved Whatman's FTA Concentrator-PS: A portable two-stage paper filter that can detect bacteria in water supplies. The device essentially traps and preserves the organism's DNA - pinpointing the source of the contaminant - which can then be tested to confirm and track the presence of any number of parasites. The filter can be used as a field test for Cryptosporidium, Giardia, Cyclosporia, and other parasites. The device can be stored at room temperature, and improves speed, collection and efficacy.
Whatman plc.
Florham Park, NJ
Tel: 973-245-8330
Web: www.whatman.com
Pulse data loggers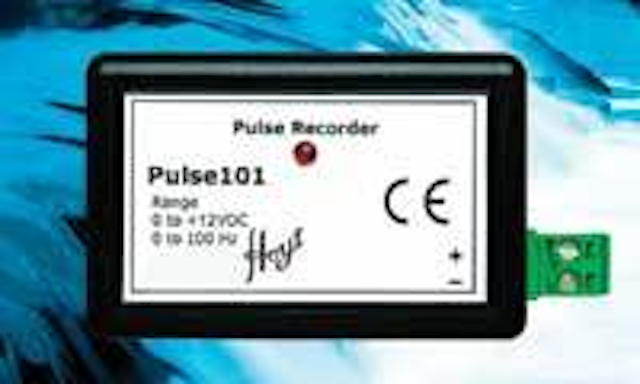 Click here to enlarge image
Hoyt Electrical Instrument Works offers the Pulse101 Pulse Recorder. The miniature, low-cost recording device senses pulse inputs or contact closures from external sources such as transducers and/or pulse initiators.
Hoyt Electrical Instrument Works Inc.
Penacook, NH
Tel: 603-753-6321 Web: www.hoytmeter.com
Level measurement

Click here to enlarge image
The PMC VersaLine VL4000 Series Submersible 4-20 mA transmitters are specifically designed for depth and level measurements of groundwater, wastewater, and sea water. Typical applications for this 0.75" diameter transmitter are small size bore holes, wells, dams, irrigation, sewage lift stations, rivers and oceanography.
Process Measurement & Control Inc.
Danbury, CT
Tel: 203-792-8686
Web: www.pmc1.com
Gas flow meters
The Premier Gas Series of turbine flowmeters, available from Hoffer Flow Controls, provides gas flow measurement at a cost less than some other meter types. Designed to measure flow through a pipeline, this flowmeter is used in a variety of applications, including energy consumption, plant cost allocations, and general fiscal measurement.
Hoffer Flow Controls Inc.
Elizabeth City, NC
Tel: 800-628-4584
Web: www.hofferflow.com
Flowmeter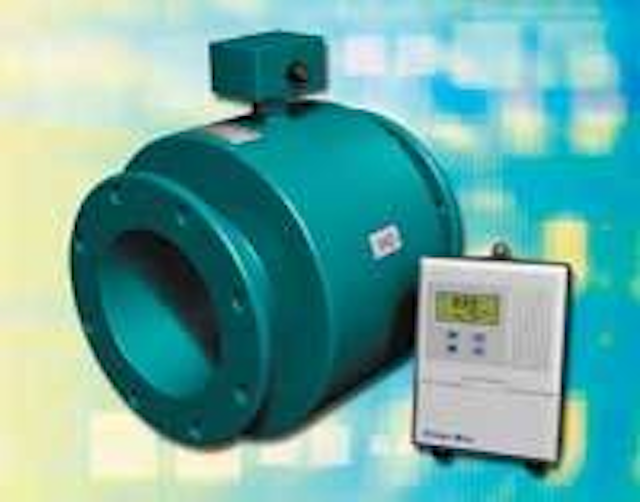 Click here to enlarge image
With its NSF-approved epoxy liner that also provides electrical insulating properties, the Ultra Mag® Flowmeter from McCrometer combines flow measurement accuracy in liquids, slurries and sludge with low maintenance and long-life. The electromagnetic flowmeter is designed for use in the water and process control industries.
McCrometer Inc.
Hemet, CA
Tel: 800-220-2279
Web: www.mccrometer.com
Blue-green algae sensors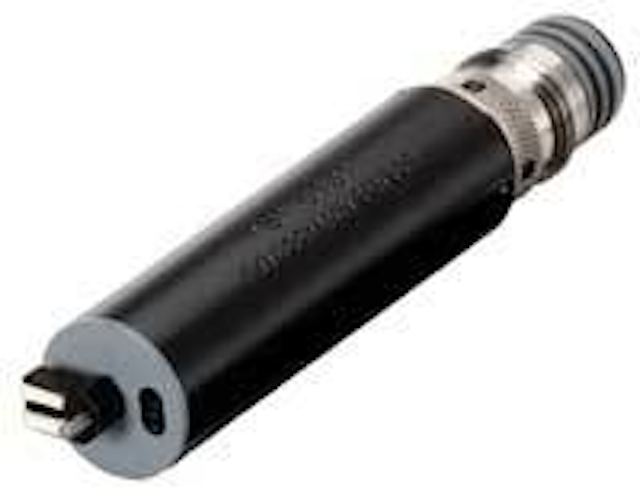 Click here to enlarge image
New fluorescence sensors from YSI detect pigments specific to blue-green algae (a.k.a. cyanobacteria). The sensors use the in vivo fluorometry (IVF) technique, which measures the fluorescence of accessory pigments unique to blue-green algae: phycocyanin or phycoerythrin. Because there is no special sample handling or processing required, IVF is ideal for profiling, moored, and real-time data collection using YSI multiparameter sondes.
YSI Inc.
Yellow Springs, OH
Tel: 800-897-4151
Web: www.ysi.com/environmental.htm
Electromagnetic flowmeter
Click here to enlarge image
Krohne has introduced its Tidalflux electromagnetic flowmeter, which is used to measure the volumetric flowrate of electrically conductive liquids. The flowmeter is combined with a capacitive flow-level measuring system, built into the wall of the measuring tube, providing accurate flow measurements in partially filled pipelines, with levels between 10 and 100% of the pipe cross-section.
Krohne Inc.
Peabody, MA
Tel: 978-535-6060
Web: www.krohne.com
Water quality monitoring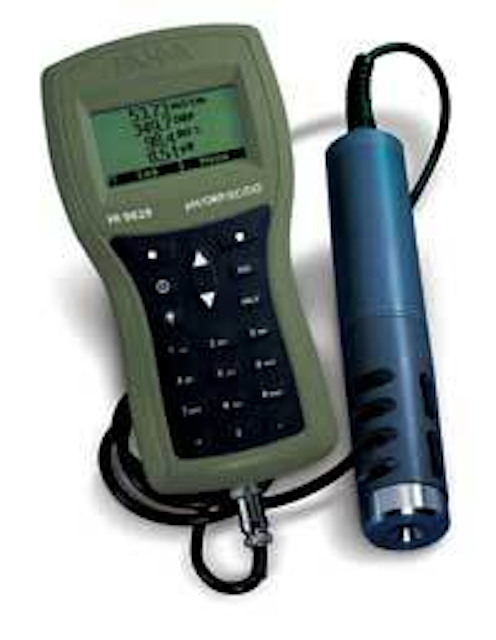 Click here to enlarge image
Hanna's new HI 9828 multi-parameter meter simplifies multiple location monitoring of up to 12 critical parameters. It is suitable for 2" wells and pipes. The multi-sensor probe measures up to 7 parameters simultaneously and interchangeable sensors allow the user to quickly reconfigure measured parameters. Hanna's exclusive Fast Tracker™ feature automatically appends location to each logged data-set for record keeping and simplified data analysis.
Hanna Instruments
Woonsocket, RI
Tel: 800-426-6287 Web: www.hannainst.com
Ultrasonic sensors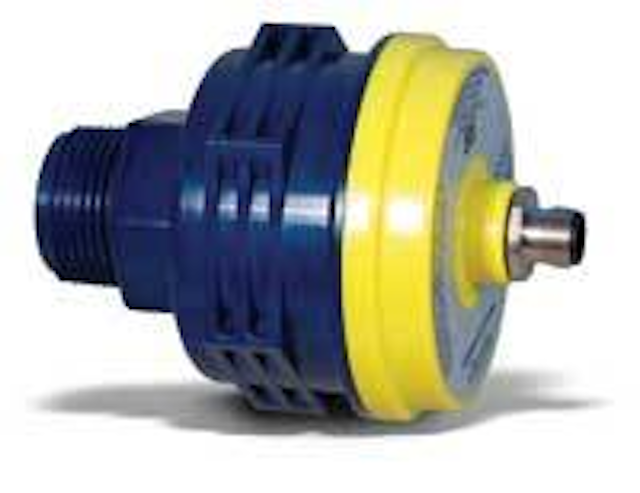 Click here to enlarge image
Scientific Technologies has introduced the IRU-5110 Series of self-contained ultrasonic sensors. The sensors measure 4.45" x 3" and will work on solids or liquids. They provide a sensing range from 3" to 79". Available outputs include 0-5 vDC, 0-2.5 vDC, 4-20 mA or 4-20 mA with two programmable NPN transistor trips.
Scientific Technologies Inc.
Logan, UT
Tel: 888-349-7098
Web: www.stiapg.com
Gas monitor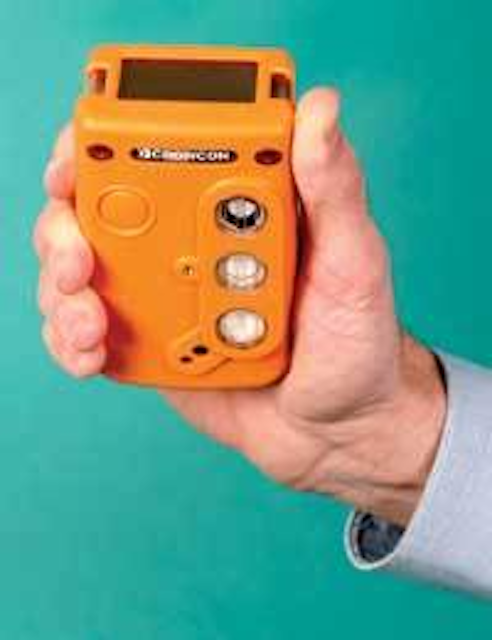 Click here to enlarge image
The new lightweight Tetra 3 portable gas monitor from Crowcon Detection Instruments is designed for confined space use. The monitor features single button operation which can be used with a gloved hand. Monitoring oxygen, toxic and flammable gases, the unit has a top mounted, backlit display showing all gas readings, diagnostics and battery life.
Crowcon Detection Instruments
Erlanger, KY
Tel: 859-957-1039
Web: www.crowcon.com
UV-C detector

Click here to enlarge image
The low drift, solid-state ROD-360-UV18 Detector has been developed by Gigahertz-Optik specifically for the measurement of effective ultraviolet germicidal irradiance (UVGI) applied in air and water sterilization applications employing low and medium pressure Hg or pulsed Xenon lamps.
Gigahertz-Optik Inc.
Newburyport, MA
Tel: 978-462-1818
Web: www.gigahertz-optik.com