NEW LITERATURE
CHEMetrics offers a brochure on its new low range, ampoule-based test for nitrates in water which does not use cadmium.
Jun 1st, 2006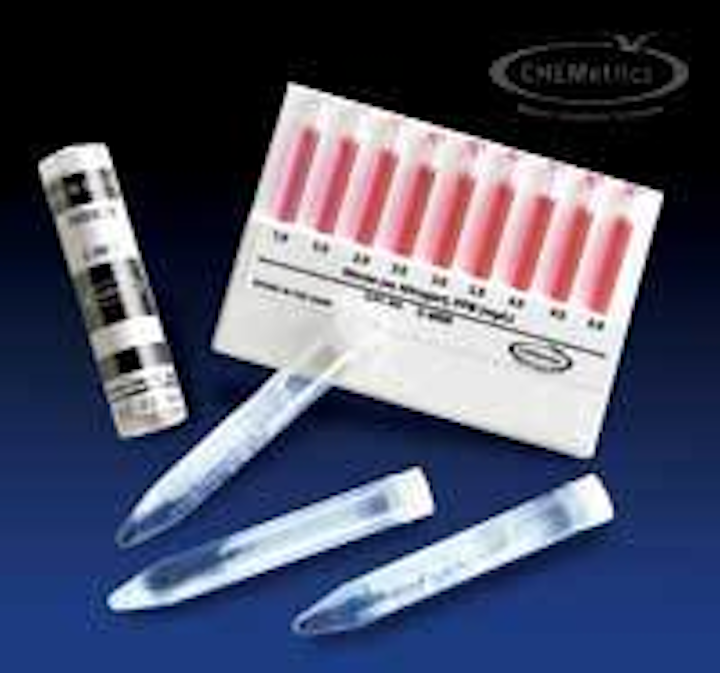 Cadmium-free nitrate test
Click here to enlarge image
CHEMetrics offers a brochure on its new low range, ampoule-based test for nitrates in water which does not use cadmium. The Zinc Reduction Method was developed to eliminate the use of cadmium and the treatments involved. Toxicity and safety are no longer a concern and hazardous waste is eliminated. The test has tighter precision and less scatter than many other tests of its kind on the market today and the kit contains everything needed to perform 30 tests in just two minutes.
CHEMetrics Inc.
Calverton, VA
Tel: 800-356-3072
Web: www.chemetrics.com
Test tools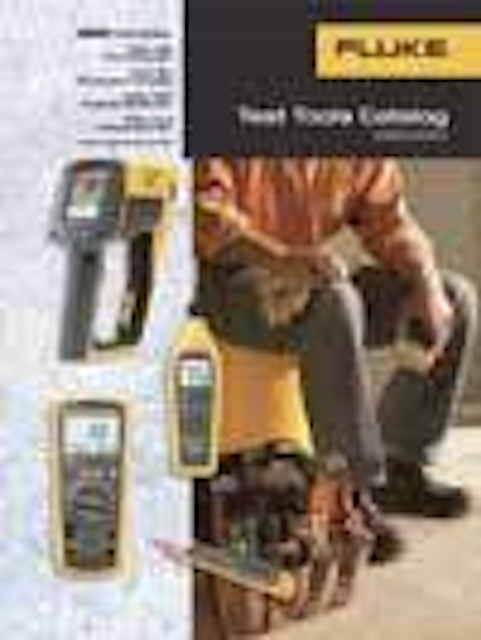 Click here to enlarge image
Fluke Corp. has published a new edition of its Test Tools Catalog. Available immediately at no charge, the 2006 catalog provides detailed information on features and specifications for the company's products, as well as selection guides and ordering information. The catalog has been updated with new products including the Fluke Ti20 Thermal Imager, the Fluke 971 Temperature Humidity Meter, and the Fluke 561 HVACPro Thermometer.
Fluke Corp.
Everett, WA
Tel: 800-443-5853
Web: www.fluke.com
Pipeline strainers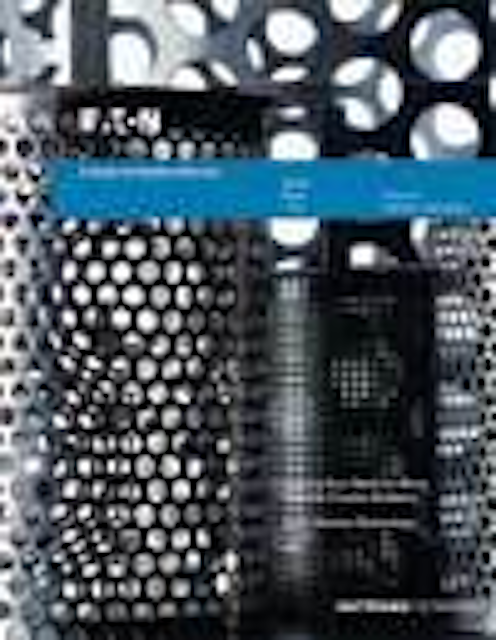 Click here to enlarge image
Eaton Filtration's new Guide to Pipeline Strainers, available for download from the company's website, describes how these "coarse filters" protect pipeline system components from damage through removal of particulate matter from the process media. Pumps, valves, meters, nozzles, and other process equipment can be protected from damage and downtime. The comprehensive guide provides an overview of various available Simplex, Duplex, Y Type, and Automatic Self-Cleaning Strainer models along with either a photograph or a cut-away illustration.
Eaton Filtration LLC
Elizabeth, NJ
Tel: 800-859-9212
Web: www.filtration.eaton.com
Liquid analysis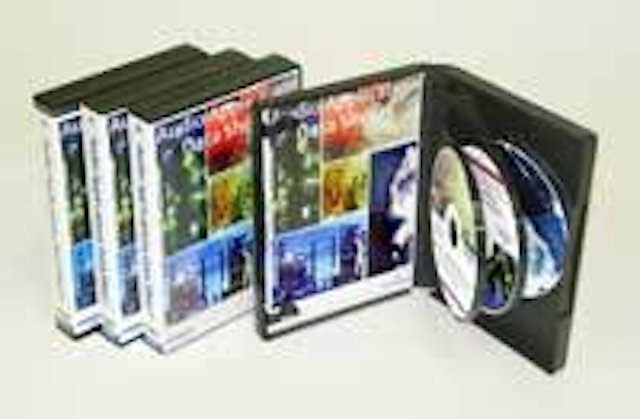 Click here to enlarge image
Emerson Process Management has introduced its first ever Process Application audio CDs. The CDs cover more than 70 industrial applications where Rosemount Analytical sensors and instruments are used for liquid analysis. The five CD set is grouped by industries with similar measurements and applications. Titles include: Water/Wastewater, Chemical & Petro-Refining, Food & Beverage/Pharmaceutical, Pulp & Paper/Metals & Mining, and Power & Semi-Conductor. Each audio track describes an industrial process and how liquid instrumentation optimizes the process performance.
Emerson Process Management, Rosemount Analytical Inc.
Irvine, CA
Tel: 800-854-8257
Web: www.raihome.com
Metering pump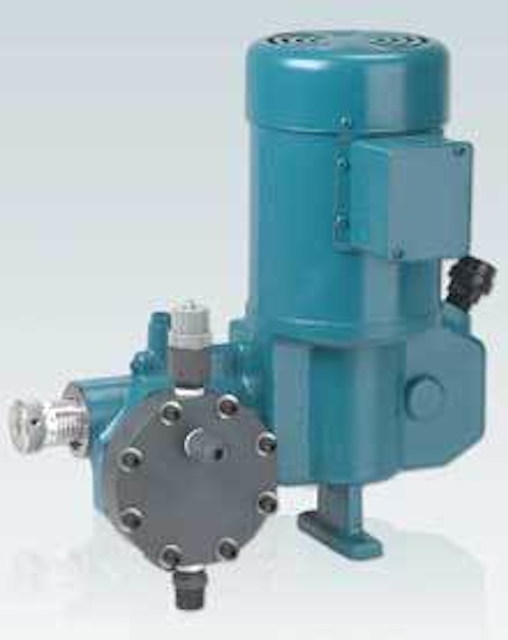 Click here to enlarge image
Neptune Chemical Pump Co. has introduced the 500AR Series hydraulic diaphragm metering pump. A full demonstration video can be downloaded from the company's website. The pump is designed with an automatic air release valve to be used in sodium hypochlorite service or with other chemicals that off-gas at room temperature. It features a PVC head design that minimizes internal space, eliminating areas where gas can accumulate.
Neptune Chemical Pump Co.
Lansdale, PA
Tel: 215-699-8700
Web: www.neptune1.com
Corrosion control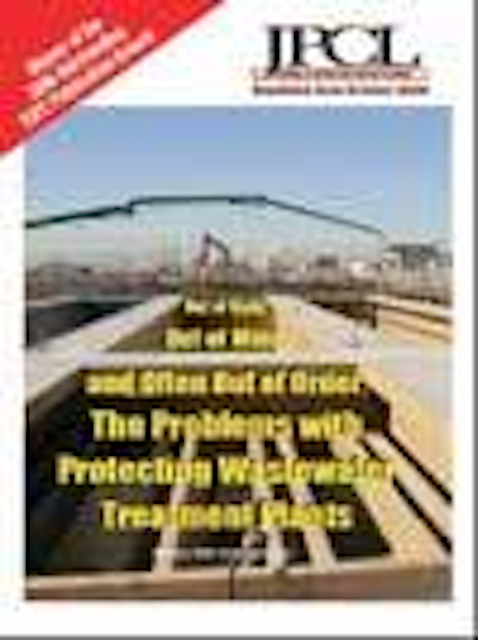 Click here to enlarge image
Sauereisen offers reprints of an award-winning paper on the protection of wastewater treatment plants. The paper, written by Gary R. Hall, the company's Manager of Organic Technology, outlines the causes of corrosion and solutions that provide longevity to municipal assets. SSPC, the Society for Protective Coatings, selected Hall's article regarding municipal infrastructure as its 2006 Outstanding Publication. The title of the article was "Out of Sight, Out of Mind, and Often Out of Order: The Problems with Protecting Wastewater Treatment Plants".
Sauereisen
Pittsburgh, PA
Tel: 412-963-0303
Web: www.sauereisen.com
Sewer, catch basin cleaners
Federal Signal Environmental Products Group has published a combined Vactor/Guzzler Safety Manual that serves as a single source of safety training information for a variety of Vactor sewer and catch basin cleaners and Guzzler industrial vacuum loaders. The new handbook is an updated version of two previous safety handbooks published separately by Vactor Manufacturing and Guzzler Manufacturing. Vactor and Guzzler are subsidiaries of Federal Signal Environmental Products Group.
Federal Signal Corp.
Elgin, IL
Tel: 800-627-3171
www.federalsignal.com
MBR system
Click here to enlarge image
Koch Membrane Systems has released a DVD illustrating the advantages of the PuronTM submerged membrane modules for treatment of municipal and industrial wastewater. The 15-minute DVD explains how the new design of the modules, intended for use in a membrane bioreactor (MBR), significantly improves effluent quality, while using less space than conventional alternatives. The video shows how the technology combines biological treatment and solids/liquids separation into a single process by submerging the membrane filtration modules directly into the activated sludge, thus avoiding the need for clarificati on.
Koch Membrane Systems Inc.
Wilmington, MA
Tel: 888-677-5624
Web: www.kochmembrane.com
Chemical flowmeter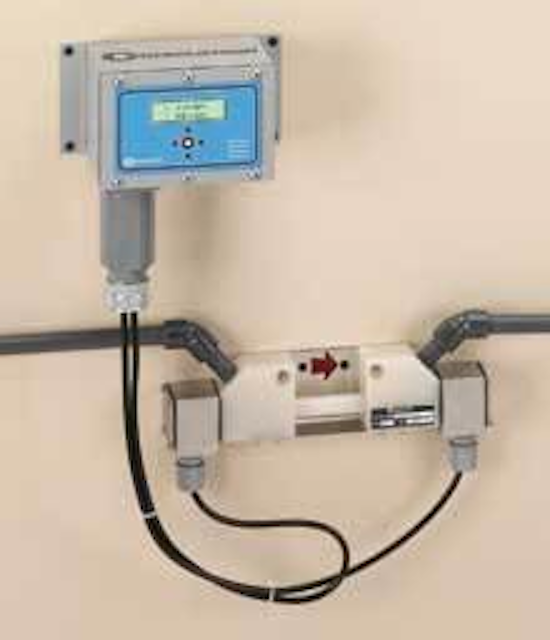 Click here to enlarge image
Controlotron's System 1020FT In-Line Transit-Time Flowmeter is suited for low velocity, small line applications. A six page PDF brochure is available on the company's website. The non-wetted transducer design, constructed of CPVC or Kynar tube material, allows it to be used on even the most aggressive chemical applications. It measures flow rates as low as 1 gph. Almost any liquid can be measured, from water to a diverse range of process liquids and chemicals such as fluoride, polymers, acids, sodium hypochlorite, sodium hydroxide, alum, potassium permanganate, etc.
Controlotron Corp.
Hauppauge, NY
Tel: 800-275-8479
Web: www.controlotron.com
DO sensor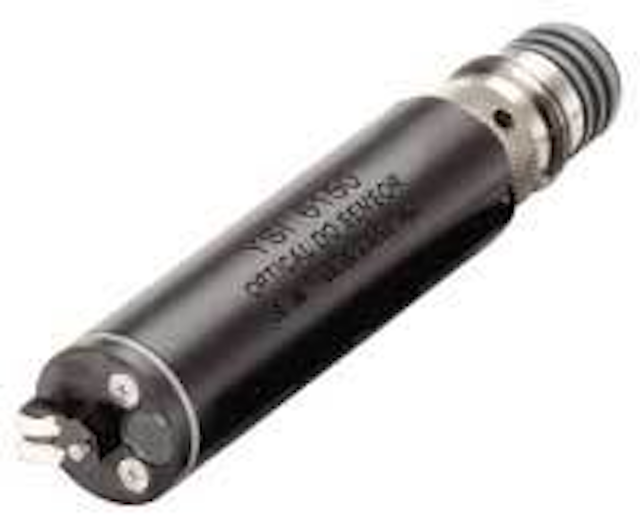 Click here to enlarge image
A luminescence-based dissolved oxygen sensor from YSI offers a tool for making long-term oxygen measurements in severe fouling and low-oxygen environments. The YSI ROX (Reliable Oxygen) sensor is designed for use in deployed, spot sampling, flow cell, and groundwater measurements.
YSI Inc.
Yellow Springs, OH
Tel: 800-897-4151
Web: www.ysi.com/environmental.htm
Traffic control products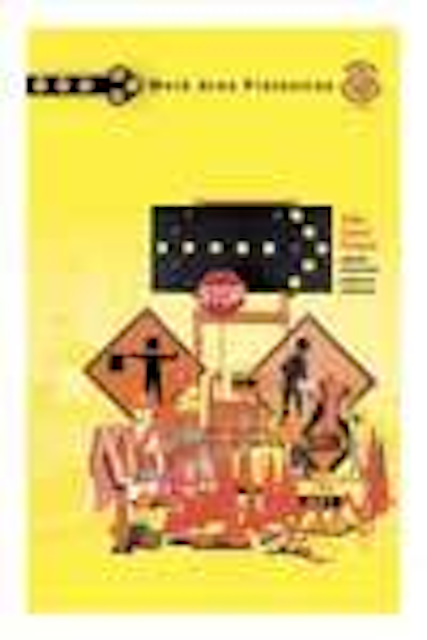 Click here to enlarge image
Work Area Protection now offers a brochure on its traffic control products. The 40-page, four-color brochure provides information on its traffic cones, channelizers, signs and stands, warning lights, barricades, pole light brackets, rescue devices, manhole cover removers and protector rings and vehicle-mounted arrow boards.
Work Area Protection Corp.
St. Charles, IL
Tel: 800-233-7064
Web: www.workareaprotection.com