NEW LITERATURE
J.C. Whitlam Manufacturing has launched a new web site for its Whitlam?Plumb-Pro Division.
May 1st, 2006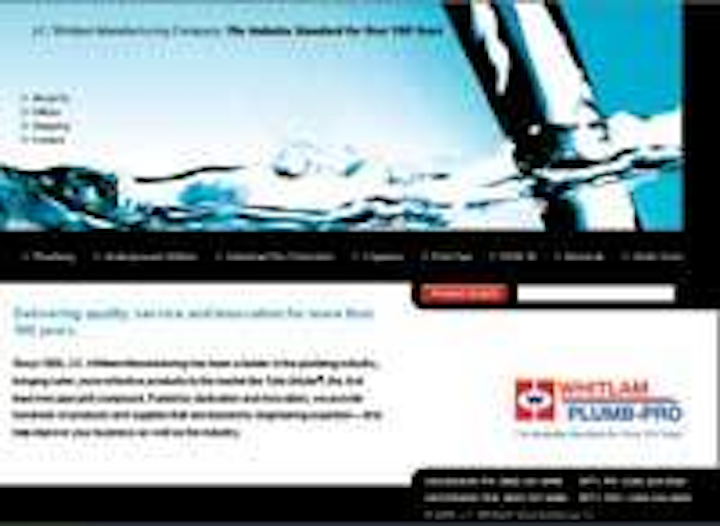 Plumbing supplies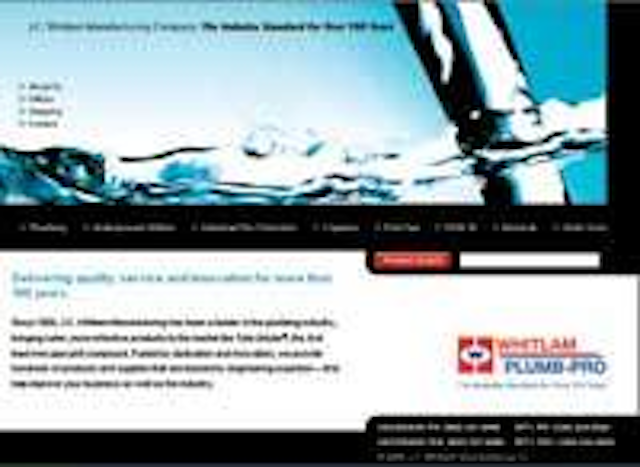 Click here to enlarge image
J.C. Whitlam Manufacturing has launched a new web site for its Whitlam/Plumb-Pro Division. The site offers expanded information covering the company's plumbing products and services. The website offers access to MSDS and specification sheets for all the company's products, including its Blue Lube paste lubricant, which is suited for use on all metal or plastic gasketed pipe in potable water systems.
Whitlam/Plumb-Pro
Division of J.C. Whitlam Manufacturing
Wadsworth, OH Tel: 800-321-8358 Web: www.whitlam-plumbpro.com
Grinders, screens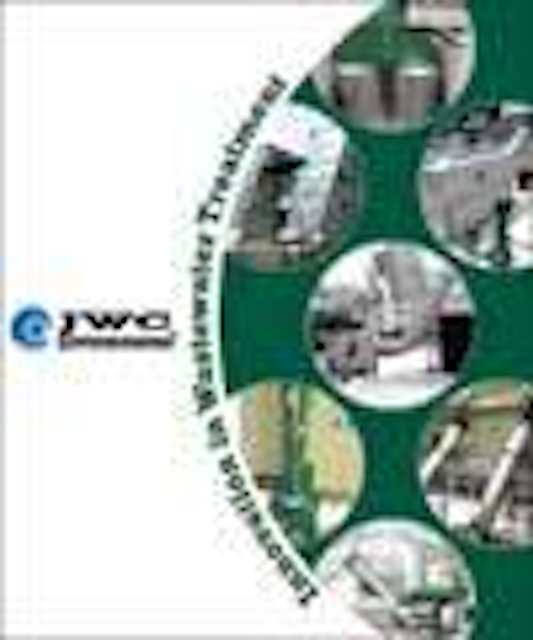 Click here to enlarge image
A new 12 page corporate brochure from JWC Environmental explains the benefits of its Monster line of grinders and screens. The literature discusses specific applications, such as pump station grinders and headworks screens and includes details on the markets JWC serves including the municipal, correctional and industrial segments. The catalog details problems and solutions in the field of wastewater solids.
JWC Environmental
Costa Mesa, CA Tel: 800-331-2277 Web: www.jwce.com
Flow control newsletter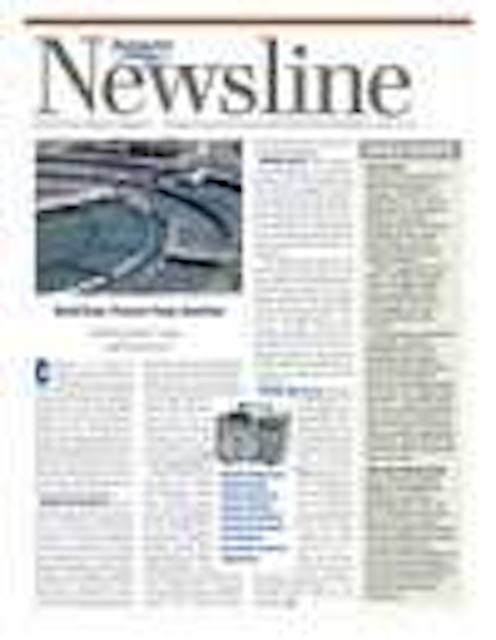 Click here to enlarge image
Barnant has introduced the Barnant Newsline, a new publication for wastewater treatment plant managers and operators. The newsletter provides timely data, case studies, and technology news briefs regarding peristaltic pump technology for dosing, chemical delivery and product transfer in wastewater treatment applications. The company is a manufacturer of peristaltic pump technology, including the Masterflex® peristaltic pump line.
Barnant Co.
Barrington, IL
Tel: 800-637-3739
Web: www.barnant.com
Flow meter data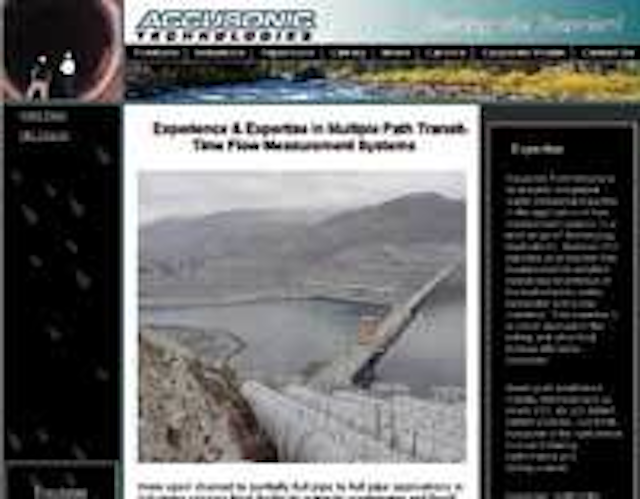 Click here to enlarge image
Accusonic Technologies, a Division of ADS® Corporation, has launched a new website. The site serves as the company's information and communication hub providing customers with a central resource for technical reference documents. It also enables direct access to the appropriate Accusonic personnel for a customer's given need. The website presents information highlighting the company's history and expertise in flow measurement and efficiency systems.
Accusonic Technologies
Wareham, MA
Tel: 508-273-9600
Web: www.accusonic.com
Air distribution system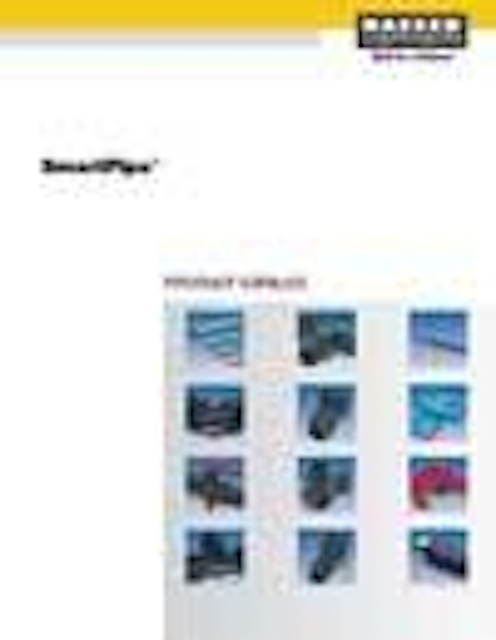 Click here to enlarge image
Kaeser has published a new 16-page four-color catalog on its SmartPipe™ modular aluminum compressed air distribution system. The catalog provides technical details such as part numbers, product dimensions, weights and material specifications. The piping system features lightweight materials and push-to-fit connectors that can be installed without threading, welding or sweating.
Kaeser Compressors Inc.
Fredericksburg, VA
Tel: 800-777-7873
Web: www.kaeser.com
Work area protection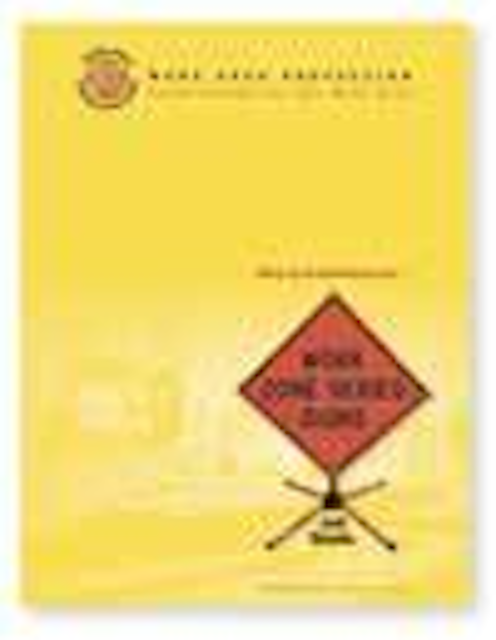 Click here to enlarge image
A new brochure from Work Area Protection Corp., a manufacturer of work zone protection equipment, offers information on its line of Work Zone Series Signs and Sign Stands. In addition to its existing traffic signs and stands, the six-page brochure provides information on the company's new line of incident management signs, which are used in situations such as emergency evacuation routes and hazardous material spills. The company also has expanded its line of reflective and mesh signs.
Work Area Protection Corp.
St. Charles, IL
Tel: 800-327-4417
Web: www.workareaprotection.com
Process automation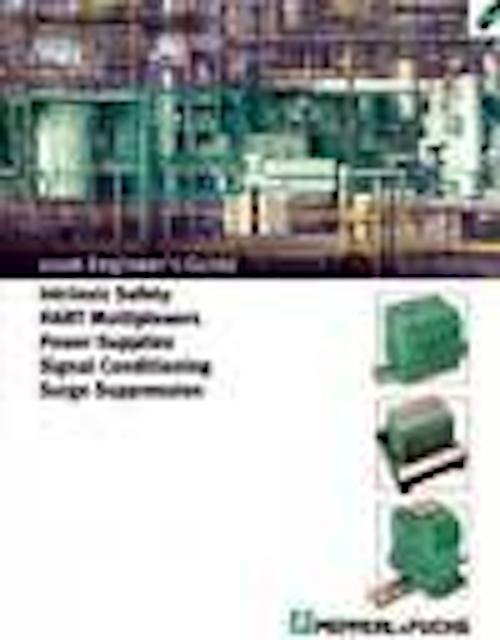 Click here to enlarge image
Pepperl+Fuchs has introduced its 2006 Engineering Guide to Process Automation. The 450+ page guide features the company's family of hazardous location isolators and barriers, as well as general-purpose area products including HART solutions, lightning/surge protection barriers, power supplies and signal conditioners.
Pepperl+Fuchs
Twinsburg, OH
Tel: 330-486-0002
Web: www.am.pepperl-fuchs.com
Laboratory products
Fisher Scientific has released its new 2006/07 Fisher Catalog. The 2600-page hardbound catalog contains more than 44,000 scientific and laboratory products from Fisher and other manufacturers. The catalog includes names such as Accumet, Pyrex, Fisherbrand, Millipore and more. The new catalog offers easier-to-read product descriptions, larger images, comparative product tables, enhanced navigational tools such as cross-references to related products, and handy technical reference pages.
Fisher Scientific
Pittsburgh, PA
Tel: 800-766-7000
Web: www.fishersci.com
Mixing equipment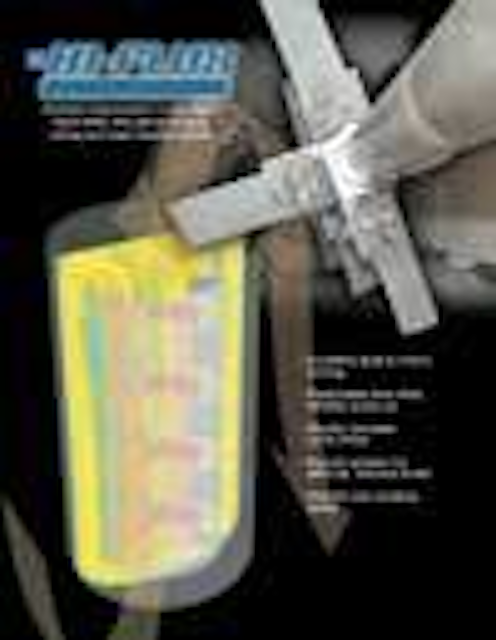 Click here to enlarge image
Hi-Flux Mixers and Reactors™ have been shown to provide a dramatic improvement in single or multi-phase mixing and mass transfer results. The mixing technology is described in a new brochure offered by Mixing & Mass Transfer Technologies (m2t). The Hi-Flux design produces a predictable, well-defined flow field at all scales and is easily scaleable - from pilot plant units to large production systems.
M2T Technologies
State College, PA
Tel: 410-216-9233
Web: www.m2ttech.com
Pumps, hoses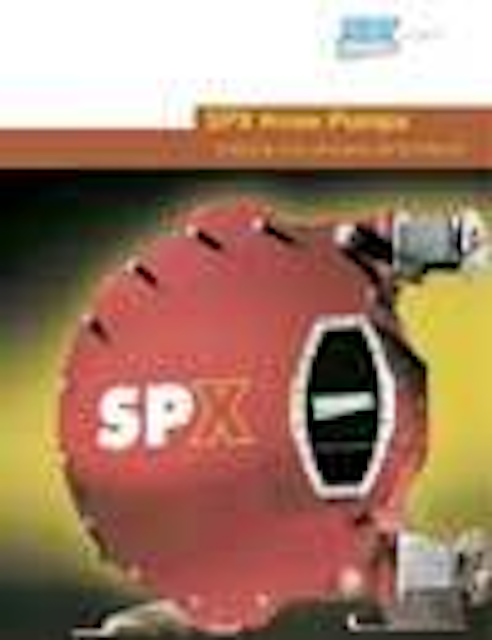 Click here to enlarge image
Watson-Marlow Bredel, a manufacturer of peristaltic pumps, has published a new brochure that features its line of SPX industrial pumps and hoses. The pumps are ideal for pumping corrosives, abrasives, large solids and high viscosity and density fluids in a variety of industries. The new four-color brochure features product design and technical data for the company's entire SPX product line.
Watson-Marlow Bredel Pumps
Tel: 800-282-8823
Web: www.watson-marlow.com
Metering pump
Neptune Chemical Pump Co. has introduced the 500AR Series hydraulic diaphragm metering pump. A full demonstration video can be downloaded from the company's website. The pump is designed with an automatic air release valve to be used in sodium hypochlorite service or with other chemicals that off-gas at room temperature.
Neptune Chemical Pump Co.
Lansdale, PA
Tel: 215-699-8700
Web: www.neptune1.com
Valve articles, case studies
Vanton has updated the index to its technical library of feature articles on thermoplastic materials and documented case histories on non-metallic pump installations. The library now includes 172 reprints from chemical, pharmaceutical, industrial and other trade publications, including water and wastewater applications. The articles and case histories described and cross-referenced in the booklet cover over 50 years of history in pumping corrosive, abrasive and ultrapure fluids.
Vanton Pump & Equipment Co.
Hillside, NJ Tel: 908-688-4216 Web: www.vanton.com