New Software Provides Security for Control Systems
Verano Inc., a provider of security and SCADA solutions for mission-critical industries, has introduced Industrial Defender V2.
Jan 1st, 2006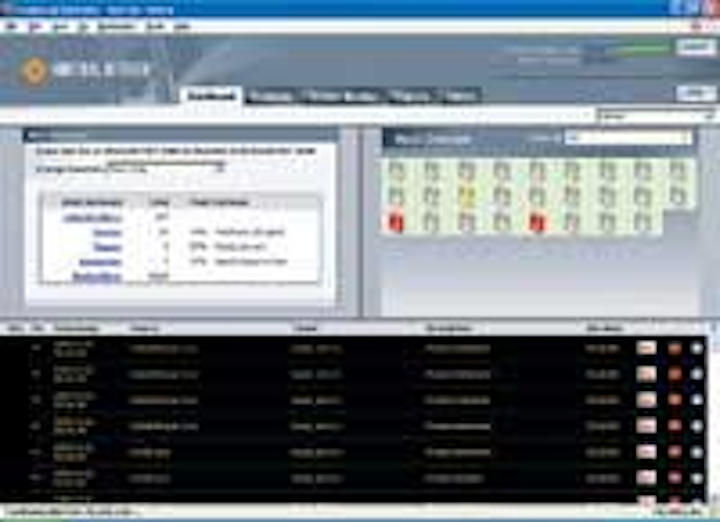 Verano Inc., a provider of security and SCADA solutions for mission-critical industries, has introduced Industrial Defender V2.0®, the latest version of its Industrial Defender security appliance suite that was initially introduced in June 2003. The new software features enhanced security agents, customizable reporting and analysis, and increased scalability intended specifically for the utility industry, including water distribution and treatment.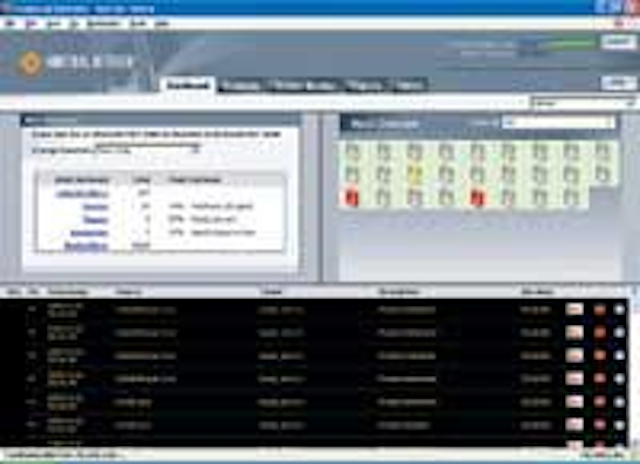 Simple screens allow for management and immediate visibility of the entire control environment.
Click here to enlarge image
Many water utilities are integrating their SCADA (telemetry) and computer systems to improve customer service and reduce operating expenses. But this integration also increases the risk that control equipment will be subject to cyber attacks.
Cyber threats include both directed attacks - those targeting specific critical infrastructure facilities - and non-directed attacks such as the many worms and viruses circulating on the Internet. They can originate externally or internally, with the latter being either malicious or accidental.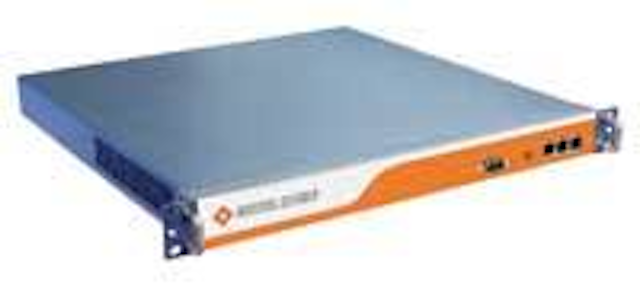 Click here to enlarge image
Securing water control systems requires a multi-disciplined approach combining information security expertise with an understanding of control center SCADA operations and associated field devices and networks.
To help address these concerns, Verano designed Industrial Defender V2.0 to protect the control environment against all forms of cyber attack including viruses, worms, Trojans, hackers, application exploits, rogue systems, resource starvation and unauthorized use, while assuring the highest levels of availability. This layered approach consists of security monitoring of multi-vendor control system critical metrics, as well as perimeter protection and network monitoring to detect and prevent internal and external threats.
The software helps to protect SCADA systems by defining and regulating traffic flows at the SCADA network perimeter. It also implements anti-virus, intrusion prevention and content filtering at the network perimeter. The system continuously monitors network traffic and reports any intrusion attempts. It also analyzes common PLC/RTU protocol traffic to detect improper or suspicious activity.
In addition, Industral Defender continuously monitors computers and applications for signs of tampering and invalid log-in attempts. It records health and performance metrics at the network, operating system and SCADA application levels to maintain system integrity, and aggregates security, utilization and performance information providing complete visibility into the operating state of the SCADA system.
The system can issue alarms when security incidents are detected, or when system health and performance deviates from normal. In can also ensure SCADA system availability by locking down the network in response to heightened threat levels.
The system features new industrial automation security agents for critical security and performance monitoring of multi-vendor SCADA and DCS systems including: ABB 800xA, ABB Infi90, ABB Symphony/Harmony, Automsoft RAPID Historian, Emerson WDPF, Foxboro I/A, Quantum PLCs, Rockwell RSView, Schneider Momentum and Verano RTAP. It controls network specific rules to detect security issues, and errors with protocols such as DNP3 and Modbus over TCP.
The system's "threat-adaptive" design provides the appropriate level of security based on risk management and budgetary needs. As needs evolve, the system can be expanded and upgraded.
Further information on Verano and the Industrial Defender system can be found at www.verano.com. WW