Products & Services: Sludge Dewatering & Processing
Collection of sludge dewatering & processing products and services.
Jun 1st, 2016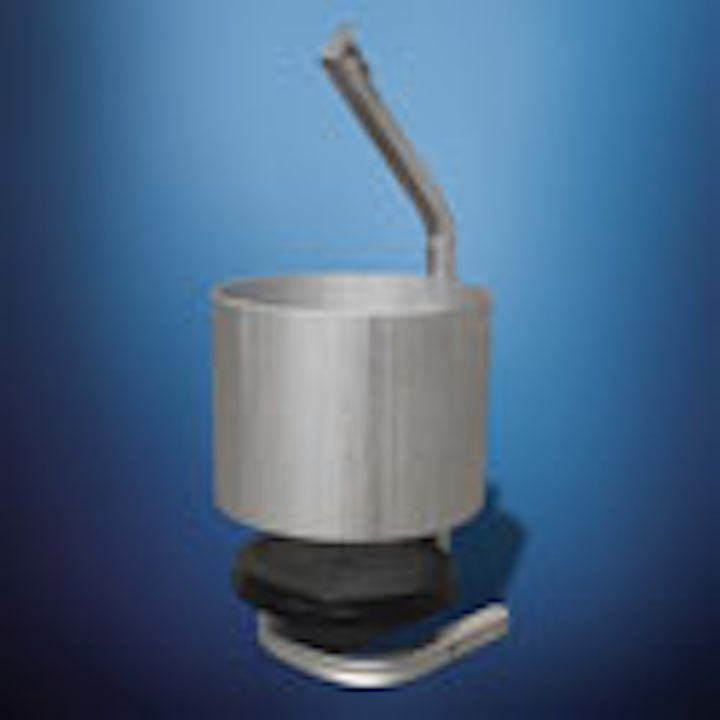 Air-powered mixer
The GridBee® AP500 air-powered mixer helps keep solids - such as wipes - in suspension as sheets instead of clumps and prevents lift station pumps from clogging. The mixer reduces H2S odors, corrosion and grease build-up. Designed to fit through a 12-inch hatch and mix depths from 2 to 100 feet.
Medora
Heavy duty pump
Franklin Electric Co. now offers the new Little Giant® 6EC Series and 10EC Series pumps that provide lower current draw, higher energy efficiency, and improved performance in sump, dewatering, water transfer and light effluent applications. These new units feature cast iron covers and a polypropylene base that includes the stainless plate. Additional models are now available with a durable cast iron base providing increased intake area, reducing intake velocities and clogging potential.
Franklin Electric Co. Inc.
Submersible sewage pump
Stancor Pumps Inc.'s LX Series submersible sewage pumps offer a non-clog single-channel impeller; robust construction; large-diameter and short-overhang shaft; double mechanical seal in oil chamber; angular contact ball bearings; and quick-acting dual response overloads - all providing high efficiency, cost effectiveness and energy savings.
Stancor Pumps Inc.
Pump more, clog less
The Flygt Sludge 2640 pump is designed for reliability with innovations that reduce wear on the impeller and seal. Built on the Flygt 2600 series platform, these portable pumps tackle the tough challenge of moving sludge and other heavy liquids with ease and without clogging. These compact solids-handling pumps feature a high-chrome vortex impeller that enables large solids and solids concentrations of approximately 20% by weight to pass easily through the system.
Xylem
Progressive cavity pumps
SEEPEX Smart Conveying Technology (SCT) progressive cavity (PC) pumps with easy access split stator and rotor have quicker maintenance, shorter downtimes, more energy efficiency and overall lower life-cycle costs compared to conventional PC pumps. Repairs can easily be done by one person without special tools and without the need to remove the pump from either suction or discharge piping. SCT PC pumps handle conveying capacities up to 500 GPM and pressures up to 120 PSI. The company now offers a three-year performance guarantee that covers wear parts if a conventional PC pump is replaced with a SEEPEX SCT pump.
SEEPEX
High flow grinder
The TASKMASTER TITAN TM20000 is the latest addition to the TASKMASTER TITAN grinder line from Franklin Miller. Its design features one cutting stack that intermeshes with a second one having a much larger diameter to rip, tear and shred solids entrained in liquid flow to fine particles so they can be more easily processed by pumps and other equipment. These units are available with TEFC, XP as well as FMI's explosion-proof submersible motors. Other options include hydraulic drives, shaft extensions, and guide rails and channel frames for easy installation even in deep wetwells. Available in single, tandem and duplex versions in standard iron and steel as well as stainless steel construction.
Franklin Miller Inc.
Screw Press
The Q-PRESS® from Huber is a screw press with a conical screw shaft and cylindrical sieves consisting of three treatment zones: inlet and drive zone, three-part thickening and dewatering zone, and press zone with pneumatic counter-pressure cone. The supernatant is quickly removed by the feed pump via a large free filter surface at a low primary pressure while the volume of material between the screw flights is reduced by the conical screw and the sludge is dewatered. Residual water is pressed out of the sludge by the pneumatic counterpressure cone at the press discharge. The sludge residence time in the screw press, and thus the filtration time, can be adjusted to individual requirements by adjusting the rotational speed of the screw shaft.
Huber Technology