Products & Services: DISINFECTION
Nov 1st, 2011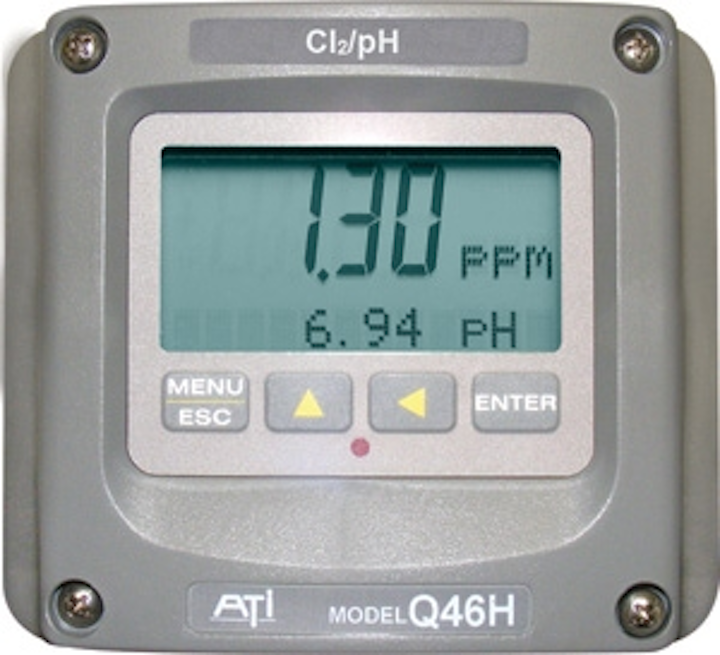 Residual chlorine monitoring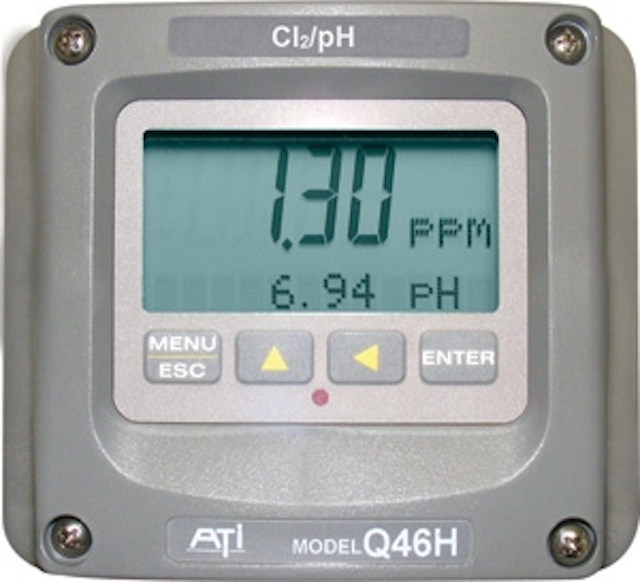 ATI's Q46H Chlorine Monitor is an upgraded version of the Q45H system for continuous monitoring of free or combined chlorine. The monitor capabilities have been expanded to include options for a third analog output or for adding additional low power relay outputs. Digital communication options for Profibus, Modbus, or Ethernet have been added as well. The system uses a polarographic membraned sensor to measure chlorine directly, without the need for chemical reagents.
Analytical Technology Inc.,
www.analyticaltechnology.com
---
Gas detection system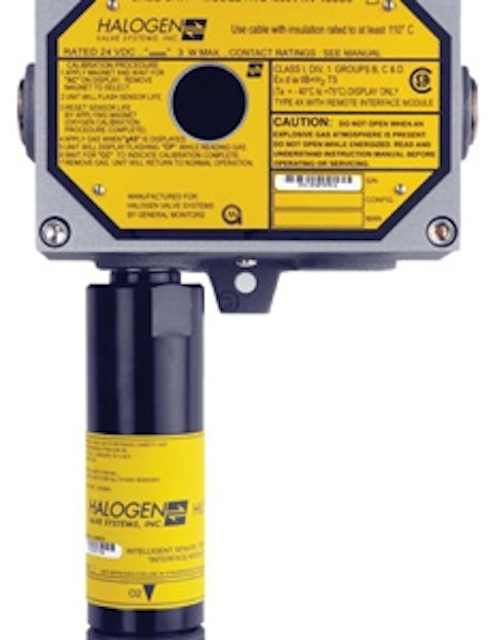 The Jupiter gas detection system, Model HVS4000, monitors and reports accurate information about hazardous and toxic gases to a SCADA monitoring systems. Its features include a sensor life indication, two settable internal relays, a three-digit display, dual MODBUS connections and 4-20 mA proportional gas level output. The system can be connected directly to the company's Emergency Gas Shutoff systems to immediately remedy a gas leak. This microprocessor-based system detects most toxic gases in parts per million (ppm), including: ammonia, carbon monoxide, chlorine, chlorine dioxide, ozone, and sulfur dioxide as well as oxygen deficiency.
Halogen Valve Systems,
www.halogenvalve.com
---
Chlorine dioxide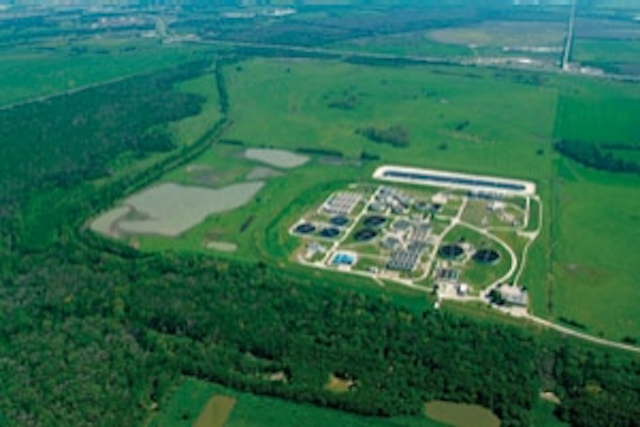 PureLine Treatment Systems is now offering mobile PureClO2® ElectroChemical chlorine dioxide generation for rapid response and trial treatments. The company offers a variety of systems ranging in size from 10 to 120 pounds per day capacity, with additional sizes to be added. Each streamlined unit produces 99.5% pure, chlorine-free chlorine dioxide with remote on-off dosing pump control. Other features include color touch-screen operator interface terminal and integrated programmable logic controller capability. These units are fully operated and supported by the company's Field Service Engineering department.
PureLine Treatment Systems,
www.pureline.com
---
Chlorine monitoring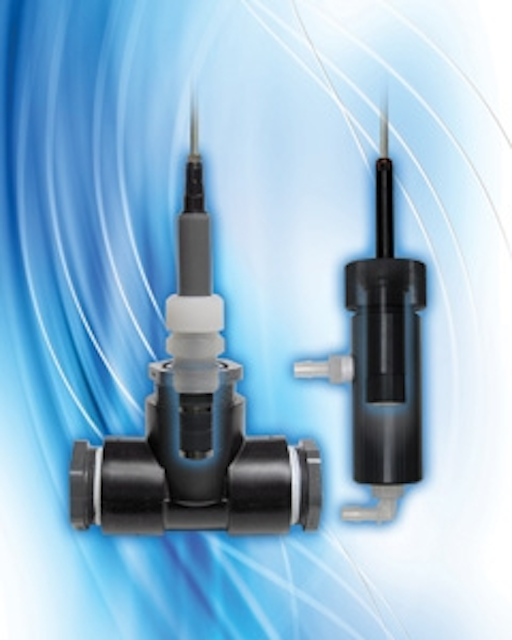 Electro-Chemical Devices has developed a flexible series of sensors for chlorine analysis, designed to fit into chlorine monitoring systems in a wide variety of aqueous environments. The FCA-22 Free Chlorine Sensor, TCA-22 Total Chlorine Sensor and CDA-22 Chlorine Dioxide Sensor are amperometric sensors that are ideal for fresh water applications including monitoring of drinking water and wastewater. The sensors are also available as turn-key panel mount systems, featuring a simple "plumb-and-play" design combined with ECD's C22 Analyzer/Controller.
Electro-Chemical Devices,
www.ecdi.com
---
Wastewater disinfection
PPG Industries has introduced Accu-Tab® wastewater tablets that provide enhanced erosion control and reduced wicking to effectively kill bacteria, control algae and destroy organic contaminants in small-scale aerobic water treatment systems. The calcium hypochlorite wastewater tablets are manufactured with HI-SIL™ H-303 silica to provide a steady source of available chlorine. The PPG-engineered silica is an erosion modifier that replaces aluminum stearate, which can be violently reactive under certain environmental conditions.
PPG Industries,
www.accu-tab.com
---
Wastewater disinfection
The new TrojanUVSigna™ system is suited for providing UV disinfection at wastewater treatment plants. The system incorporates revolutionary innovations including TrojanUVSolo Lamp™ Technology, to reduce the total cost of ownership and simplify operation and maintenance. It is ideal for large facilities wanting to upgrade their disinfection system or convert from chlorine.
TrojanUV,
www.trojanuv.com
---
Cal hypo system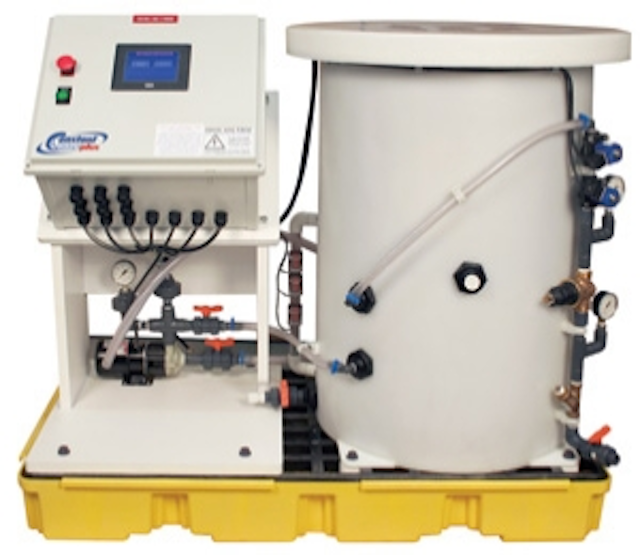 Arch Chemicals produces the new generation Constant Chlor® Plus calcium hypochlorite briquette feed systems that provide increased capacity and accuracy that exceeds its first generation system, plus new capabilities and features that further enhance operation, maintenance and safety. The model MC4-150 system retains all of the key features of the earlier system, such as optimum solution consistency and a small footprint, but its loading and feed rate capacities are much higher, allowing for service in larger treatment facilities. The new model features an HMI with touch screen for easier functionality. The feeder uses NSF Standard 60 listed dry calcium hypochlorite briquettes and patented spray technology to produce fresh liquid chlorine solution as needed.
Arch Chemicals Inc.,
www.archchemicals.com
---
Chlorination, dechlorination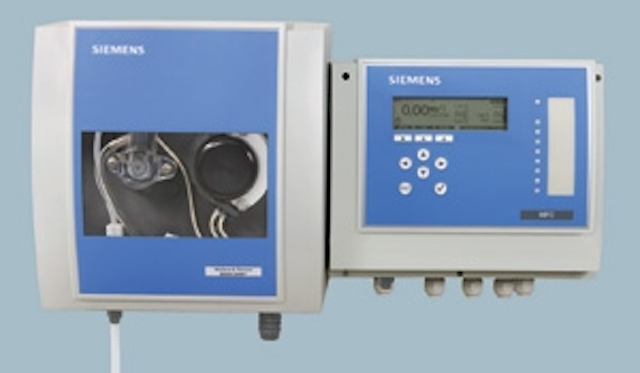 The MFC controller and Deox/2000® dechlorination analyzer from Siemens provide reliable dechlorination solutions to ensure treatment objectives are met at the lowest lifecycle cost and risk. The MFC controller offers a variety of built-in control programs that enable the precise metering of dechlorination chemicals. The Deox/2000 analyzer uses amperometric measurement technology and innovative electrode designs to provide a direct, accurate and truly continuous measurement of chlorine and SO2 residuals in wastewater.
Siemens Industry Inc. - Water Technologies,
www.siemens.com/water
More WaterWorld Current Issue Articles
More WaterWorld Archives Issue Articles