Product Showcase
Oct 1st, 2011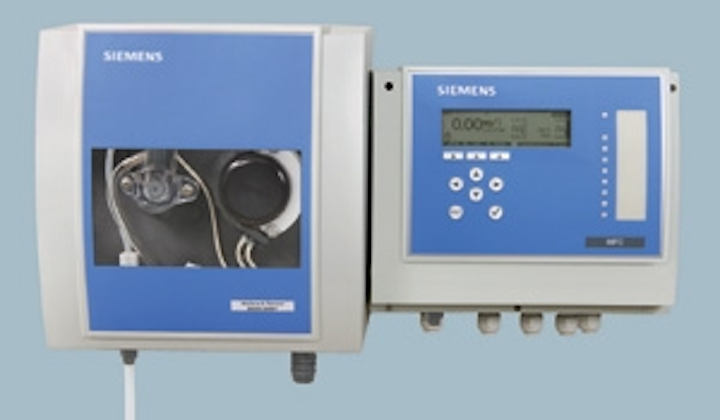 Aeration systems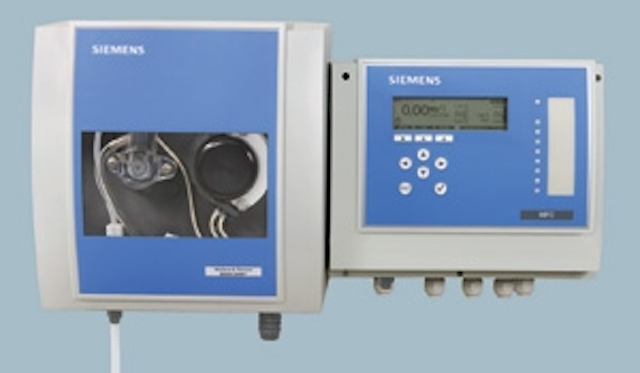 Airmaster Aerator specializes in wastewater aeration systems and aeration equipment. The company's Turbo X-Treme aeration system features stainless steel construction and a design that allows for high capacity water movement along with aeration. These aerators can be installed in ponds, lagoons, aeration basins and oxidation ditches. The company's toothed, synchronous drive system can change the speed, performance, and energy consumption of an aerator of a specific given horsepower. Each aerator produces two distinct mixing zones for complete mixing of the biomass. Aerator sizes available are 10 hp single-phase and 10, 15, 20, 25, and 50 hp three-phase.
Airmaster Aerator
DeRidder, LA
Tel: 888-813-3680
Web: www.airmasteraerator.com
---
UV disinfection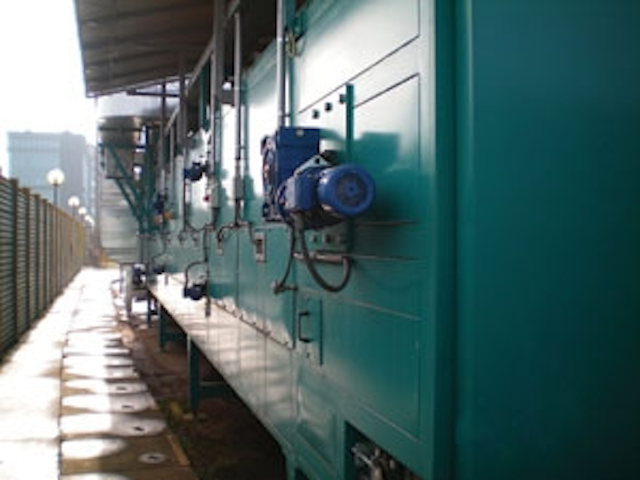 Trojan Technologies' open channel wastewater UV disinfection system, the TrojanUVSigna, is specifically designed for large-scale disinfection applications. It makes conversion to UV disinfection easier, reduces total cost of ownership and simplifies maintenance. The new system includes the 1000W TrojanUV Solo Lamp™ Technology; the advanced Solo Lamp™ Driver; staggered, inclined lamp arrangement; ActiClean™ chemical/mechanical sleeve cleaning; and a built-in module lifting device.
Trojan Technologies
London, Ontario, Canada
Tel: 888-220-6118
Web: www.trojanuv.com
---
Backpressure valve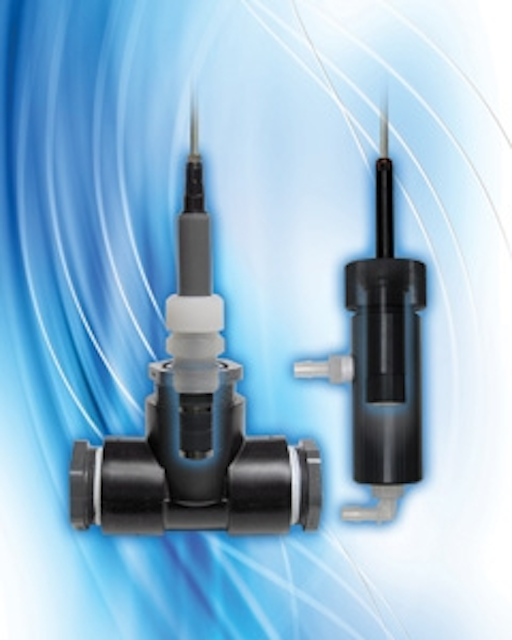 Plast-O-Matic Valves has introduced a new automatic valve that performs multiple functions in a piping system, including pressure relief, backpressure control, pump bypass, and anti-siphon protection. The new, ½" size, lug-mounted Series RVDT uses an adjustable non-wetted spring to control backpressure in a piping system. The set-point is adjustable, and once the set pressure is reached, the valve begins to open. It will allow the rated full flow at approximately 40% over the set pressure. This operation enables the valve to provide a controlled obstruction in a piping system as needed.
Plast-O-Matic Valves Inc.
Cedar Grove, NJ
Tel: 973-256-3000
Web: www.plastomatic.com
---
Variable frequency drives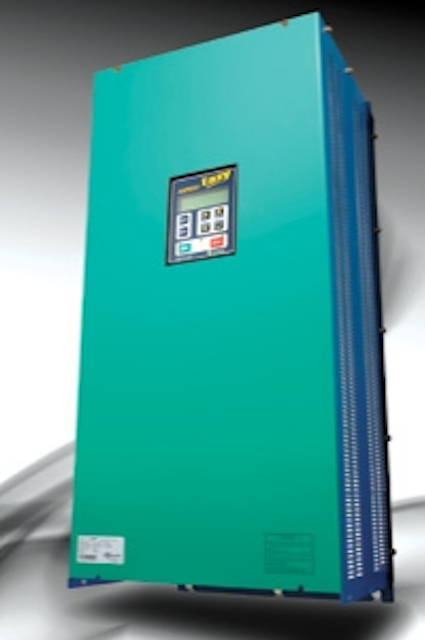 Amtech Drives' new Easy Series Variable Frequency Drive system is designed to manage the electrical current for ultra high-speed motors and spindles, using a proprietary PWM sinusoidal waveform. This advanced PWM technology combines with 5th generation IGBT devices to create improved bearing and spindle life as well as production up-time. The drives provide control and protection to AC induction motors in the 40 to 1875 horsepower range. The system also includes a new power inverter, a SVPWM control strategy, a power losses ride trough, a built-in energy meter, a slip compensation function, true overload and ground fault protection, and standard RS-485 Modbus-RTU communications software, in addition to standard encoder built in.
Amtech Drives Inc.
Doraville, GA
Tel: 770-469-5240
Web: www.amtechdrives.com
---
Storage buildings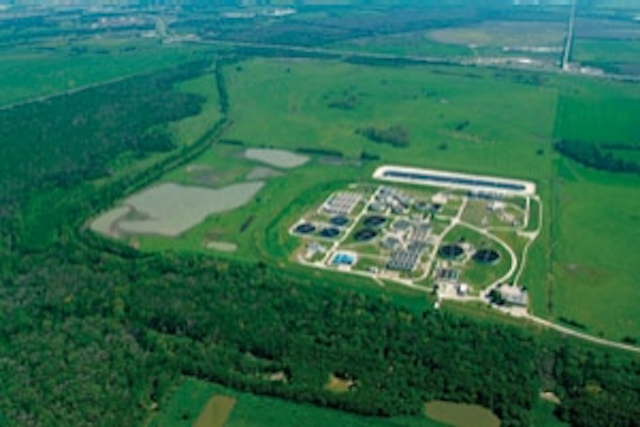 Combining rigid frame engineering with tension fabric, Legacy Building Solutions' Legendary Building Series incorporates structural steel beams instead of open web trusses. This new engineering concept provides a high level of flexibility for a variety of county and municipal buildings, including salt and sand storage, wastewater treatment plants, public works, and general storage. The structural steel frame has multiple coating options, including hot dip galvanizing, red oxide primer and powder coat paint. The design allows for much wider doors and custom size structures.
Legacy Building Solutions
South Haven, MN
Tel: 877-259-1528
Web: www.legacybuildingsolutions.com
---
Seawater RO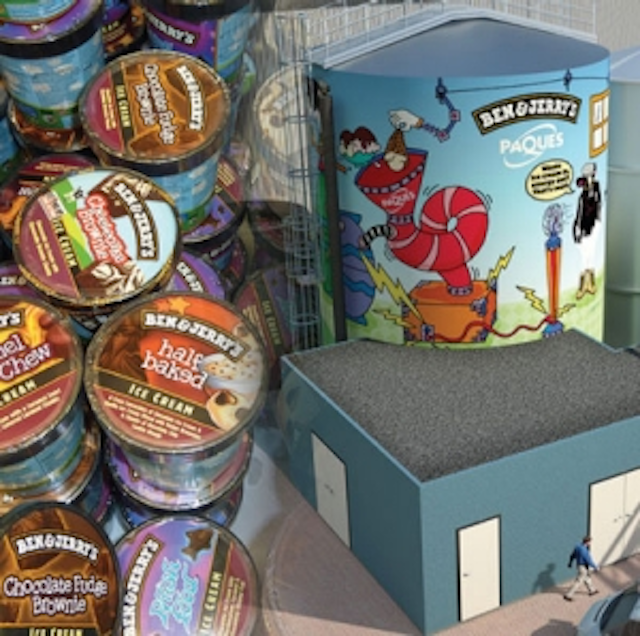 NanoH2O has added a new seawater reverse osmosis (SWRO) membrane to its high flux, high rejection QuantumFlux product line. This new SWRO membrane, the Qfx SW 400 ES, features 400 square feet of active membrane area with a permeate flow rate of 13,700 gpd. The membrane was recently awarded NSF Standard 61 Certification, attesting to the viability of thin-film nanocomposite (TFN) membranes when used for the production of potable water.
NanoH2O Inc.
El Segundo, CA
Tel: 424-218-4000
Web: www.nanoh2o.com
---
Screenings washer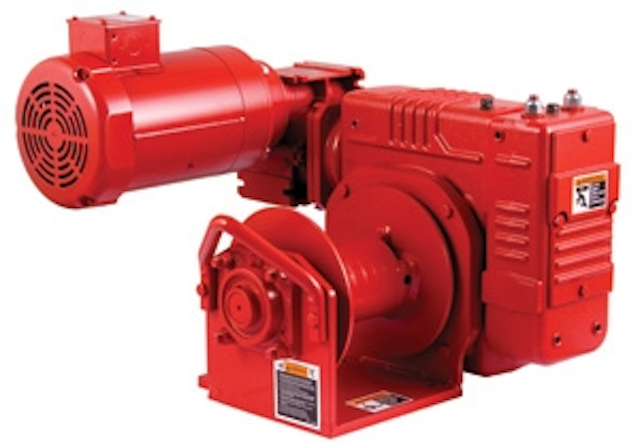 The Duperon® Washer Compactor is a simple, non-batching process unit that cleans and compacts screenings of less than 4" at rates of up to 60 cu. ft/hour. The compactor has a dual auger system that uses thermal-mechanical dynamics to enable absorption of grease into the debris' naturally occurring fibrous materials. The positive displacement employed by the dual augers ensures that what comes in, goes out – without exception. Simplicity is further enhanced by the unit's discharge chute, which travels up to 10 feet in multiple configurations to fit any site.
Duperon Corp.
Saginaw, MI
Tel: 800-383-8479
Web: www.duperon.com
---
Electric valve actuators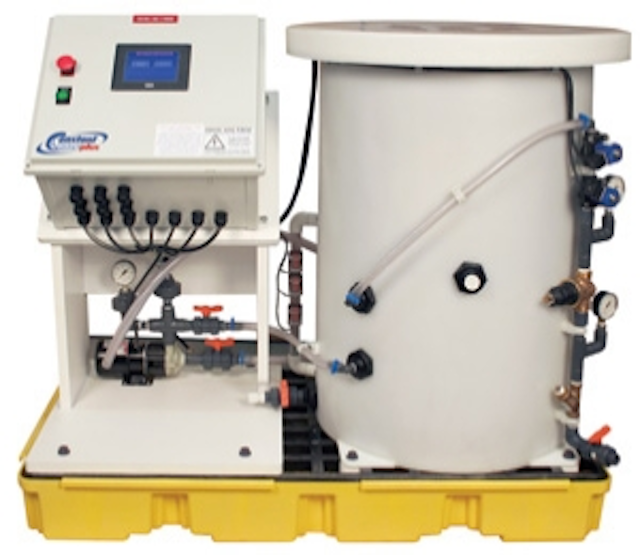 Hayward Flow Control has added the EPM-4 and EPM-6 models to the EPM Series of quarter-turn reversing electric actuators. The actuators are designed to eliminate wiring errors, increase reliability, and provide simplicity during installation. The EPM-4 provides a torque output of 455 in-lb./ 50 Nm, and the EPM-6 an output of 600 in-lb./67 Nm. Both models feature a robust gear train design and modular construction, as well as a NEMA 4/4X enclosure. Position indicators and clutchless manual override are standard. Options include positioners, extended duty motors, feedback potentiometer, and local control stations. Both models are available with alternative voltages of 24 vAC/DC and 230 vAC. The EPM-4 also allows for 12 vAC/DC.
Hayward Flow Control
Tel: 888-429-4635
Web: www.haywardflowcontrol.com
---
Coulometric titrator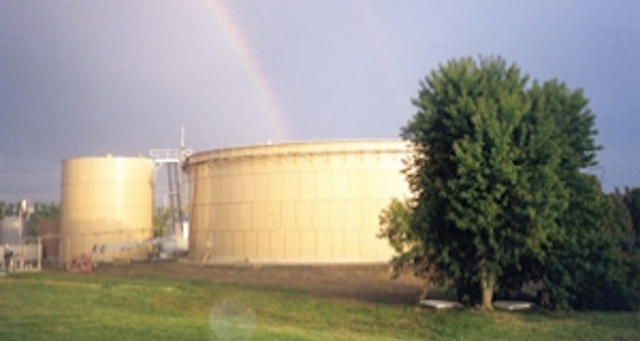 JM Science has announced its new Aquacounter® Karl Fischer Coulometric Titrator, AQ-2200S. This new titrator is ideal for trace level water content determinations. The titrator allows two titration stations to run parallel with various coulometric/volumetric combinations. With both a volumetric and coulometric channel, one can measure moisture over the entire range from 1 ppm to 100% or double sample throughput with two identical KF stations. The new design reduces the use of expensive
KF reagents. Three types of electrolytic cells are available including small volume, standard, and one-room cell.
JM Science Inc.
Grand Island, NY
Tel: 800-495-1678
Web: www.jmscience.com
More WaterWorld Current Issue Articles
More WaterWorld Archives Issue Articles