Product Showcase
Feb 1st, 2011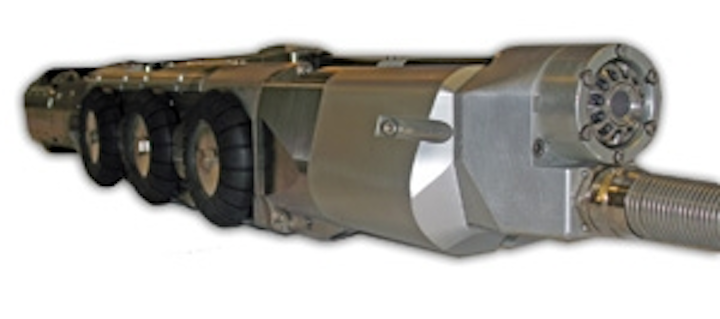 Tanks, containers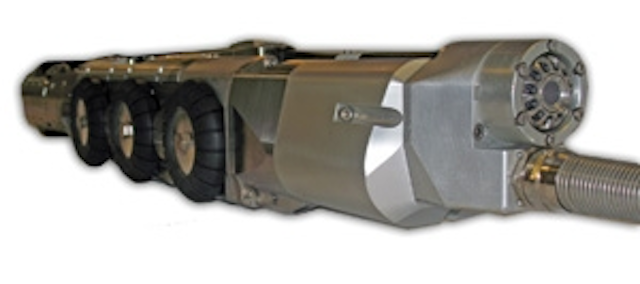 Assmann Corp. offers a line of corrosion and chemical resistant tanks and containers. The company has received NSF Certification for its linear polyethylene tanks to NSF/ANSI Standard 61: Drinking Water System Components - Health Effects. The Certification is for multiple potable water contact materials up to 140°F. The tanks include all models of vertical storage, cylindrical horizontal, free-standing horizontal leg, double wall, open top, industrial mini bulk and industrial mini drum tanks and models ICB and OTCB conical bottom storage tanks.
Assmann Corp. of America
Garrett, IN
Tel: 888-357-3181
Web: www.assmann-usa.com
Circle No. 200 on Reader Service Card
---
Wireless transceivers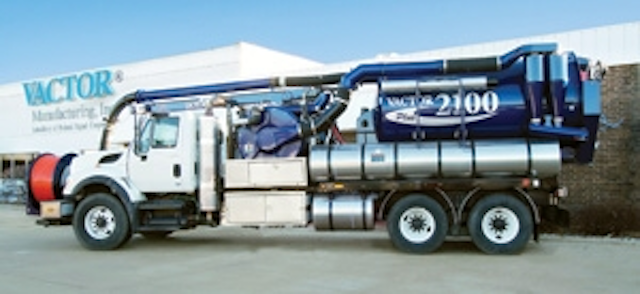 Control Company's new Universal Wireless Radio-Signal Transceivers send results from Traceable® instruments to a computer 300 feet away, without cables. They send readings from instruments such as dissolved oxygen meters, conductivity meters and more. Audible/visual notification alarms are sent instantly. They are supplied with both serial and USB user selectable connections for the computer and work with Windows® 98/Me/NT/2000/XP/Vista/Windows 7.
Control Co.
Friendswood, TX
Tel: 281-482-1714
Web: www.control3.com
Circle No. 201 on Reader Service Card
---
Tank coating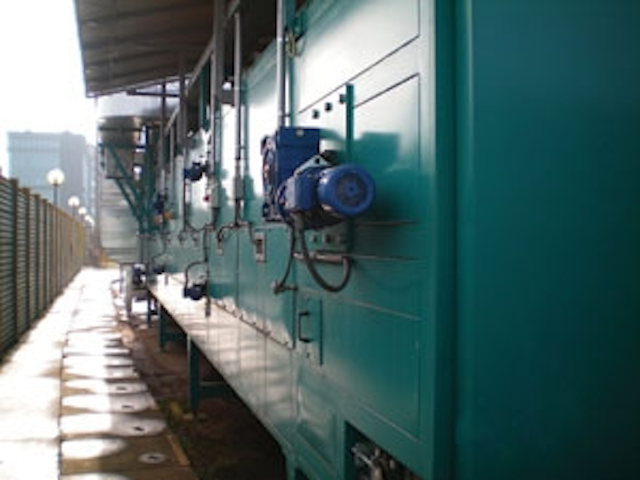 LIQ Fusion 7000 FBE is a fusion coating system for bolted storage tanks storing liquids. The coating system was developed by Akzo Nobel, the largest powder coat supplier worldwide. It is offered exclusively through Tank Connection, a provider of bolted RTP (rolled, tapered panel) liquid storage tanks. Tank Connection maintains the only fusion powder coat line certified to apply these coating systems to bolted steel panels for liquid storage applications.
Tank Connection
Tel: 620-423-3010
Web: www.tankconnection.com
Circle No. 202 on Reader Service Card
---
Water level indicator
The Solinst Model 102 Water Level Indicators are laser marked every 1/100 ft. or mm. The heavy-duty cable is designed with a tinned copper braided shield, and stainless steel central conductor to add strength and flexibility. The reel holds cable lengths up to 1000 ft., and P2 Brass Probe is 3/8" diameter, with 10 segmented weights, 4.6 oz, designed to snake around water pumps.
Solinst Canada Ltd.
Georgetown, ON
Tel: 905-873-2255
Web: www.solinst.com
Circle No. 203 on Reader Service Card
---
Biological treatment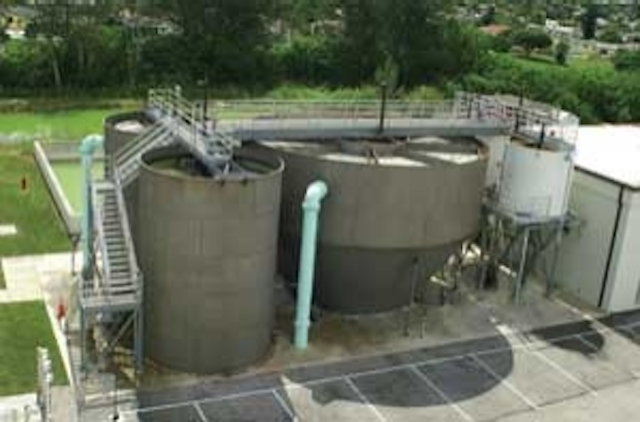 VLR® Systems offered by Siemens Water Technologies use a vertical loop design with looped reactors in series that allows DO stratification, making them well suited for simultaneous nitrification/denitrification; biological phosphorus removal and stormwater treatment. The system tanks are similar to oxidation ditches that have been flipped on their sides. There is an upper and lower compartment, separated by a horizontal baffle running the length of the tank. The process has been adapted from the company's Orbal® technology and uses the same surface mounted discs to provide mixing and to deliver oxygen.
Siemens Water Technologies
Waukesha, WI
Tel: 262-547-0141
Web: www.siemens.com/water
Circle No. 204 on Reader Service Card
---

ORP, pH monitoring
The Burkert transmitter Type 8202 is a compact and modular device specially designed for measuring the pH or ORP value of fluids. The transmitter houses a replaceable and standard 120 mm pH or ORP probe screwed in a sensor holder with an integrated Pt1000 temperature sensor. Due to its modular and standard design, customers are now allowed to use any standard pH electrode from the numerous suppliers available. The compact transmitter has integrated PT1000 temperature sensors incorporated for required temperature compensation; the electronics of the Type 8202 can transmit both temperature and the desired analytical value simultaneously.
Burkert Fluid Control Systems
Tel: 949-223-3100
Web: www.burkert-usa.com
Circle No. 206 on Reader Service Card
---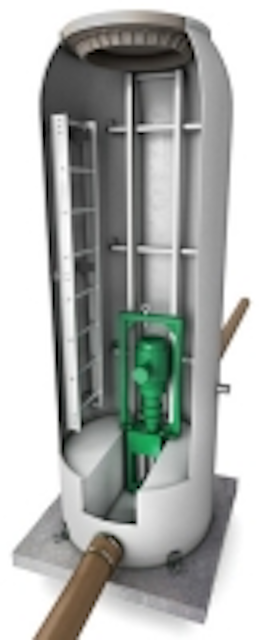 Pre-built manhole
The new pre-built Muffin Monster® Manhole from JWC Environmental is designed to handle rags, trash and debris. It includes everything in one ready-to-install package: a pre-built fiberglass reinforced polyester (FRP) manhole; a Muffin Monster grinder; guide rails; access ladder; inlet and outlet pipeline connections and a manhole or hatch-type access lid. The low-speed, high-torque grinding turns troublesome solids into small particles that easily pass through sewer lines and pumps.
JWC Environmental
Costa Mesa, CA
Tel: 800-331-2277
Web: www.jwce.com
Circle No. 205 on Reader Service Card
---
In-use box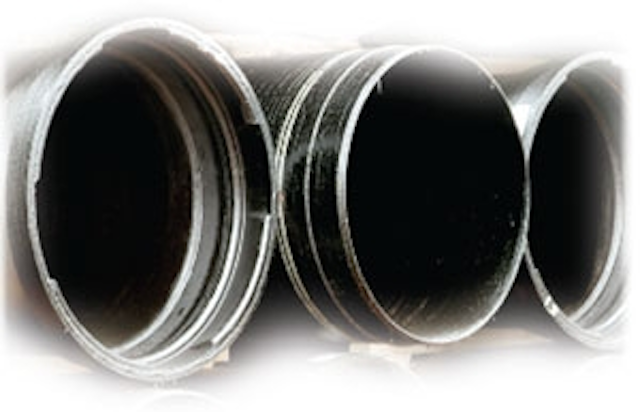 Calbrite™ has developed a stainless steel single-gang weatherproof in-use box with a lockable cover that is ideal for corrosive and harsh environments such as wash-down applications and wastewater treatment plants. The casted, type-316 stainless steel receptacle cover is fully compliant with the National Electrical Code (NEC) and NEMA 3R requirement. The box is available in a shallow lid model (S60000FVSC), and a deep lid model (S60000FVDC). Both versions are specially designed for use with single-gang and duplex switch and GFCI requirements. The covers must be mounted vertically and in accordance with all local NEC/AHJ requirements.
Cal Conduit Products
Hammond, IN
Tel: 800-536-2248
Web: www.calbrite.com
Circle No. 207 on Reader Service Card
---
Filter housings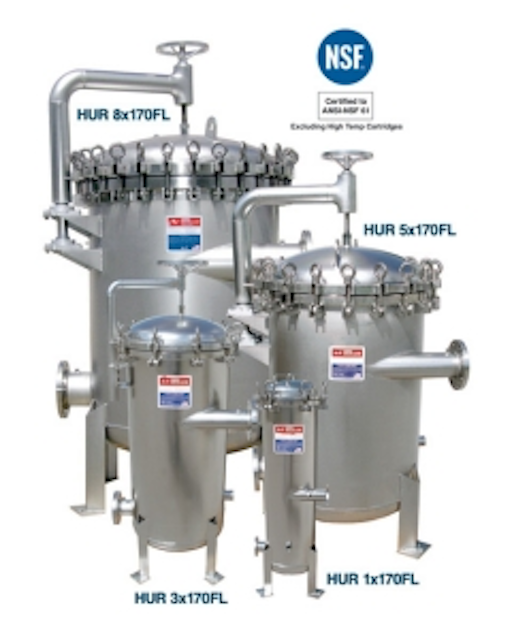 Harmsco Hurricane Filter Housings feature a unique design that separates dense solids prior to cartridge filtration for extended filter life, increased dirt holding capacity and reduced maintenance. The filters are NSF 61-Listed for public drinking water use and built to ASME design standards. They feature a patented up flow design to eliminate air entrapment and prevent by-pass, and electro-polished finish for extend filter housing life. Up to 1360 sq. ft. of surface area (media) is offered in a single filter housing design with the use of only eight cartridge elements.
Harmsco Filtration Products
Tel: 800-327-3248
Web: www.harmsco.com
Circle No. 208 on Reader Service Card
More WaterWorld Current Issue Articles
More WaterWorld Archives Issue Articles