Products & Services: TANKS, STRUCTURES
Aug 1st, 2011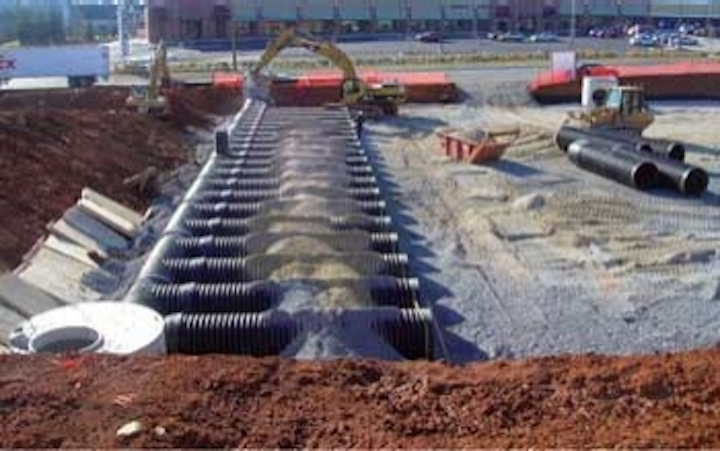 Prestressed concrete tanks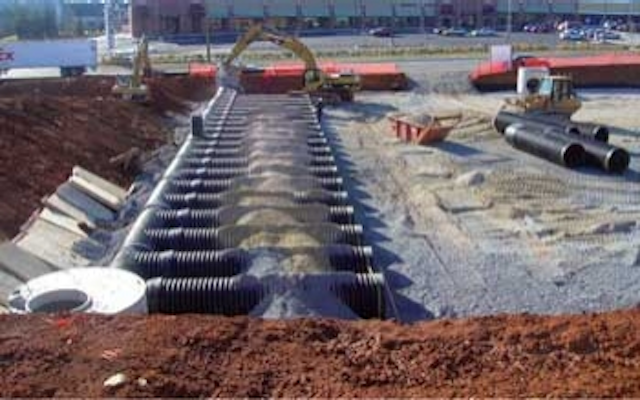 DYK, a Division of DN Tanks, has extensive expertise in the design, prestressing and construction of above-ground, buried, or architecturally enhanced water and wastewater storage tanks. DYK has worked with clients to complete the storage of over 4 billion gallons of water and wastewater in well-known municipal and private facilities worldwide. It offers a wide array of tanks in capacities ranging from 80,000 gallons to 40 million gallons.
DYK Inc.
El Cajon, CA
Tel: 800-227-8181
Web: www.dyk.com
---
Fiberglass cabinets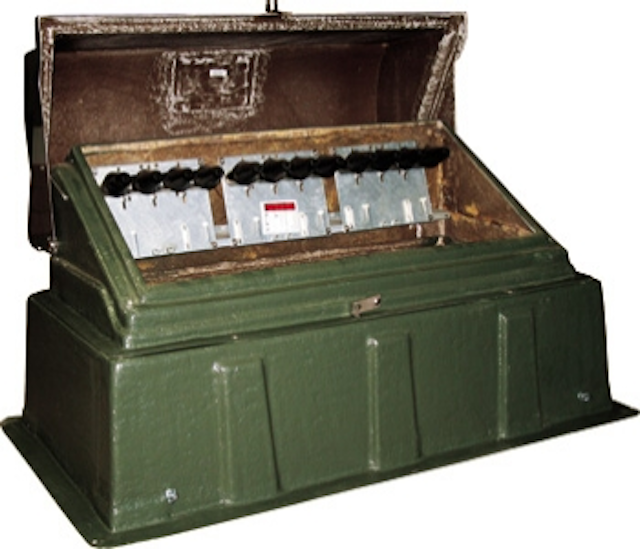 Nordic Fiberglass' three phase sectionalizing cabinets are available as one-piece or two-piece. Two-piece models have a separate ground sleeve and cabinet. A stainless steel locking system with a silicon bronze pentahead bolt provides double locking for security. Various cabinet models accommodate 15-35kV 200A or 600A junctions, available in above/below parking. Optional mounting systems allow for stand-offs or feed-throughs to be installed on the parking stands either above or below. Convex base shape and steps help prevent sidewall deflection when installed. An open lid allows complete access around the front of the cabinet.
Nordic Fiberglass
Warren, MN
Tel: 218-745-5095
Web: www.nordicfiberglass.com
---
Storage tanks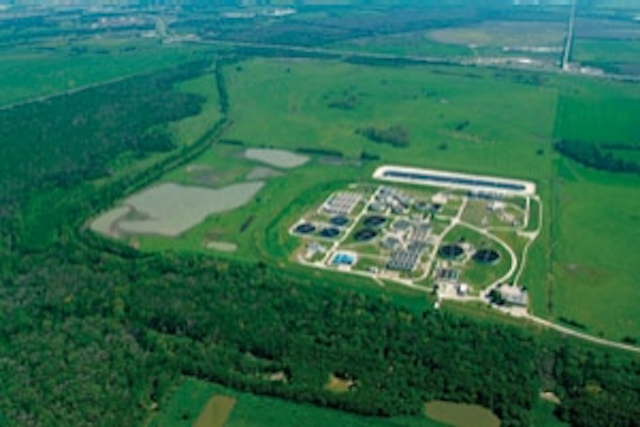 Superior Tank Co. is a family owned corporation that is a designer, installer, supplier, fabricator and manufacturer of bolted steel storage tanks for the potable water, wastewater, fire protection and crude oil industries. Tank capacities range from 10,000 to 2.5 million gallons. They are designed to AWWA, NFPA, FM & API specifications. Worldwide delivery is available.
Superior Tank Co.
Rancho Cucamonga, CA
Tel: 909-912-0580
Web: www.superiortank.com
---
Tank covers
Defender™ Tank Covers are custom manufactured from industrial grade materials to fit the profile of new or existing wastewater treatment tanks or potable water tanks. The covers are specifically designed to prevent potable water contamination and contain odors escaping from wastewater treatment tanks. The structurally supported membrane tank covers are an alternative to aluminum or fiberglass roofs. Heavy-duty aluminum extrusions and a high strength membrane provide structural integrity for winds up to 110 mph and snow loads up to 35 pounds/sf. Aluminum framed hatches allow access to the tank for service, monitoring and testing.
Environetics Inc.
Lockport, IL
Tel: 815-838-8331
Web: www.environeticsinc.com
---
Compression fittings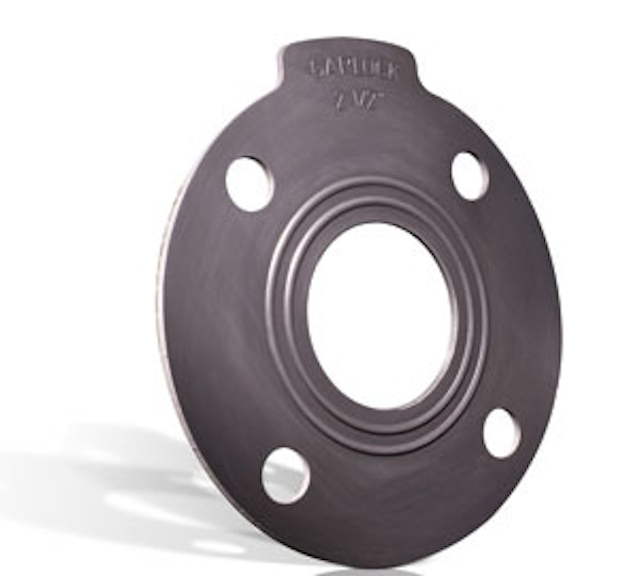 Hayward Flow Control has added the CCP Series Tank-Tite™ Compression Fittings to its line of Bulkhead Fittings and Tank Accessories. The fittings are a patent pending design PVC compression fitting that provides a constant load on the gasket of the bulkhead fitting to overcome and compensate for tank wall expansion/contraction due to changes in temperature and/or pressure within the tank. It also imparts at the same time a constant load on the bulkhead fitting nut that reduces the possibility of loosening of the nut due to vibration within the system.
Hayward Flow Control
Tel: 888-429-4635
Web: www.haywardflowcontrol.com
---
Tanks, silos
Permastore Fusion Tanks & Silos serve the wastewater and potable water sectors worldwide. Over 300,000 tanks and silos have been installed. The company's Fusion Glass Lined Tank modular design and build concept offers numerous benefits and is certified to NSF/ANSI 61. In 2008 a 3 million gallon Fusion® tank was installed in Florida storing reuse water. It is one of the largest Glass-Fused-to-Steel tanks in the USA.
Permastore Ltd.
Web: www.permastore.com
---
Tank linings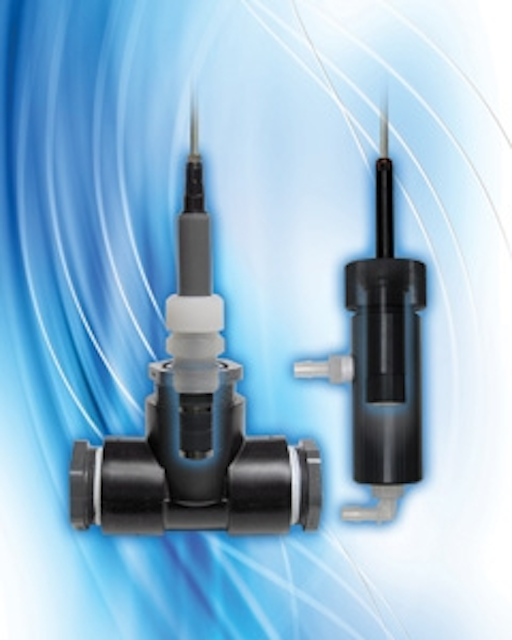 Custom engineered tank linings for companies with critical containment requirements are being introduced by Goad Company. The linings are constructed using N-FUZE® Lining Technology (patent pending) which features molded corner inserts and infused machine welds that eliminate gaps resulting from hand welds. Using Koroseal® flexible PVC sheets, these linings employ RF-welded panels for optimum reliability and the finished tanks incorporate the firm's TANKeye® leak detection system. Designed to prevent leakage and downtime caused by imperfect hand welds, the linings can be used on virtually any type of containment, tank, or pit with linings and coatings such as Belzona®, Ceilcote®, epoxies, fiberglass, Flakeline®, Heresite®, Plasite® and rubber.
Goad Co.
St. Louis, MO
Tel: 800-733-4623
Web: www.goadco.com
---
Water tanks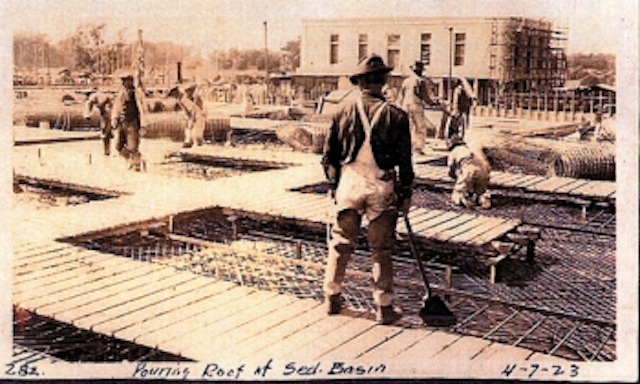 BH Tank has launched its Highline liner-based water tank, available in sizes ranging from 2,500 to 600,000 gallons. The tanks are designed and certified by engineers to meet the most stringent AWWA Seismic Standards. Buyers can choose the classic look of high-strength Zincalume® or among a variety of Colorbond® factory coated steel finishes. The corrugated steel dome roof is supported by a clear-span engineered truss system that eliminates the need for center supports and accommodates assembly using jacks.
BH Tank Inc.
Tel: 559-662-0600
Web: www.bhtank.com
---
Storage tanks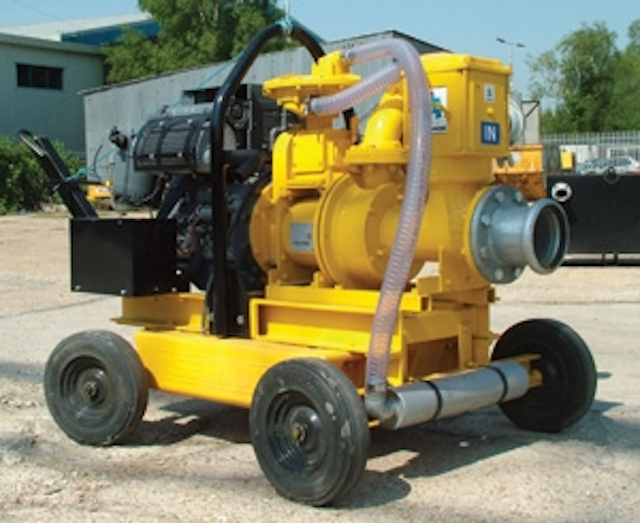 Tank Connection provides storage containment systems featuring RTP (rolled, tapered panel) tank construction. The RTP design is the #1 bolted tank design selected worldwide for municipal water and wastewater applications. The company provides assistance at every stage of a project. Its website includes tools that make it possible to select and specify a tank in less than five minutes. Specifications for AWWA D103, AWWA D100, FM, API and Field-Weld tanks may be downloaded and customized.
Tank Connection
Parsons, KS
Tel: 620-423-3010
Web: www.tankconnection.com
---
Tanks, containers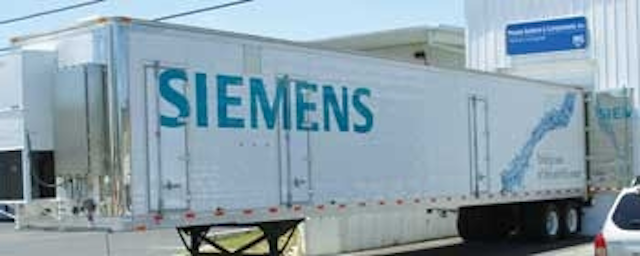 Assmann offers a line of corrosion and chemical resistant tanks and containers. Constructed from virgin high-density crosslink or FDA-compliant linear polyethylene, the tanks and containers are used to store and transport corrosive and hazardous materials. They provide low temperature impact resistance, are UV stabilized and come in wide range of capacities and colors. Custom rotational molding, accessory fittings and custom colors are available. The company has received NSF Certification for its linear polyethylene tanks to NSF/ANSI Standard 61: Drinking Water System Components – Health Effects. The Certification is for multiple potable water contact materials up to 140°F.
Assmann Corp. of America
Garrett, IN
Tel: 888-357-3181
Web: www.assmann-usa.com
---
Water tanks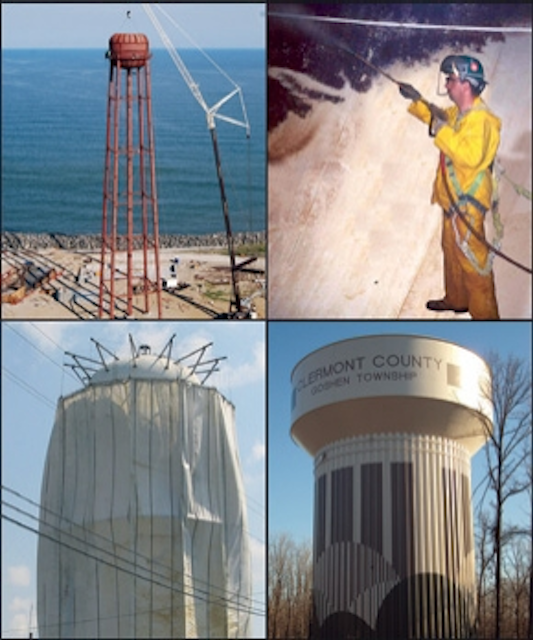 Caldwell Tanks provides complete design, fabrication and construction of field-erected tanks and offers all types of elevated tanks. The company has experience in a variety of styles of tanks that will fit specific terrain, economic, aesthetics, and capacity considerations. The tanks are constructed in full accordance with the applicable AWWA and American Concrete Institute standards. The company's Tank Asset Preservation program enables tank owners to protect their investment in water storage tanks, avoid expensive repairs, and better plan annual expenses.
Caldwell Tanks Inc.
Louisville, KY
Tel: 502-964-3361
Web: www.caldwelltanks.com
---
More WaterWorld Current Issue Articles
More WaterWorld Archives Issue Articles