Advanced Metering Analytics (AMA): A New Wave of AMR
Today's current environmental and economic climate has stimulated a shift in the meter reading technologies utilities deploy.
Aug 1st, 2011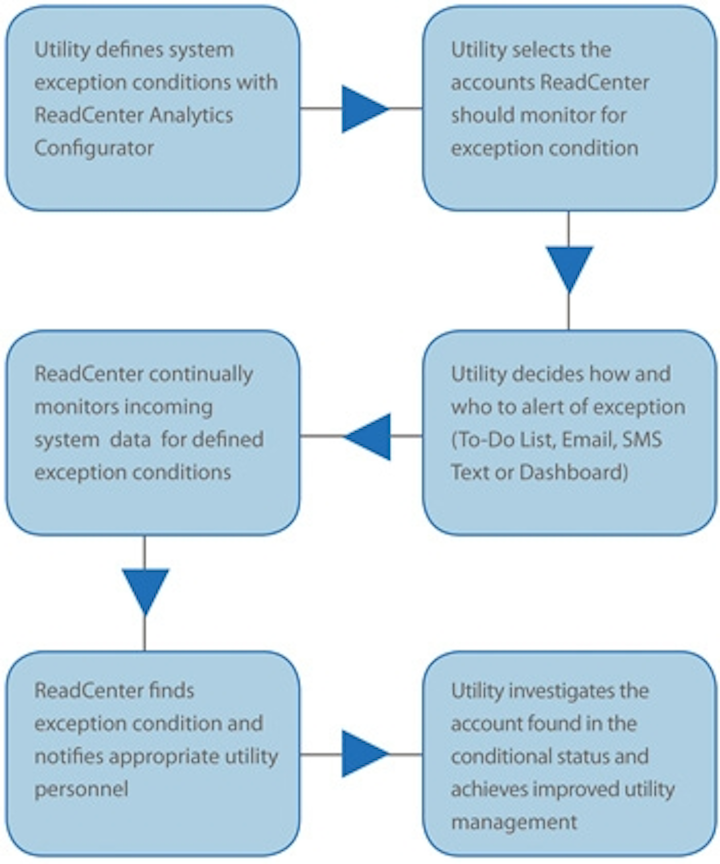 Today's current environmental and economic climate has stimulated a shift in the meter reading technologies utilities deploy. While water utilities have been slower than other markets in adopting these newer technologies, aging infrastructure, growing population, regional water shortages and changing government regulations have spurred more utilities to consider advanced metering and data collection technologies. Indeed, an increasing number are turning to "smart" metering initiatives.
Groundbreaking Advanced Metering Analytics (AMA) Solution Helps Utilities Leap Ahead
Until recently, there were two automated hardware options available to utilities: Advanced Meter Reading (AMR) and Advanced Metering Infrastructure (AMI). Instead of relying on the traditional manual readings, AMR uses radio frequency to collect information from the meter. AMI includes a fixed network of data collectors that are permanently installed to capture data, eliminating the need for a person in the field to collect the data. The utility has access to hourly interval metering data to assist in customer service and billing processes.
Now, there is a revolutionary new solution that improves how utilities view and use their operational data and pushes information integration to the next level. In the spring of 2011, Badger Meter introduced Advanced Metering Analytics (AMA). Designed with the needs of water and gas utilities in mind, AMA combines secure, analytics-based software (ReadCenter® Analytics software) with a two-way fixed network (ORION® SE) to collect, organize and analyze meter data. This powerful, customizable solution amplifies the value of AMI, providing a proactive management tool to increase productivity and revenue.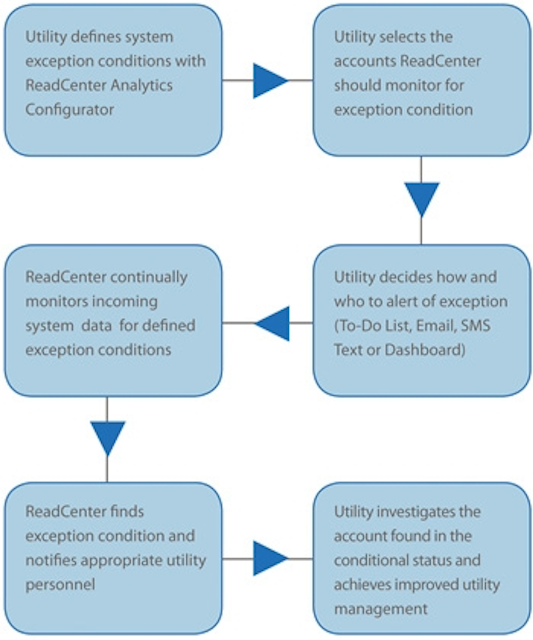 Benefits of AMA Integration
While every utility has its own set of challenges and needs, there are common pain points most utilities seek to resolve. AMA supports water and gas utilities in six key areas: improved customer service delivery, water and energy conservation, revenue management, operations/asset management, government regulation, and information integration.
Utilities can use ReadCenter Analytics to satisfy their individual business requirements. For instance, setting up a customized system exception and ensuring response(s) is easy:
1. Define the system exception condition. Badger Meter ReadCenter Analytics has made this easy with the help of customizable templates.
2. Determine monitored accounts.
3. Select alert recipients and communication method (to-do list, e-mail, SMS text, or system dashboard) for use when an exception occurs.
4. ReadCenter Analytics software now continuously monitors incoming system data for the exception condition.
Within its customer service functionality, AMA enables utilities to quickly analyze customer consumption over selected periods. This information can be printed and mailed, or even provided via a customer web portal for easy access. A beneficial tool for utility customers, it allows them to monitor and manage use, and in turn, helps utilities mitigate billing disputes.
Plus, customizable reporting functions are included so utilities can more easily satisfy the many different government utility reporting requirements.
When it comes to revenue management, AMA enables utilities to track the consumption profiles of their largest customers, and then design alerts to notify them of irregularities. And, because AMA facilitates continuous data monitoring, it helps eliminate the need to run reports to find these irregular exception conditions. Alert notifications are readily and proactively sent to the appropriate utility personnel.
AMA also helps in operations and asset management with modules that allow utilities to easily schedule and track maintenance. Utilities can locate assets on a graphical map via GPS coordinates and easily generate work orders for needed maintenance.
In the area of water and energy conservation, AMA facilitates rapid water leak detection, because it enables utilities to uncover premise and distribution system leaks through continual usage flags, acoustic leak detection and by observation of district metering areas. It also provides the ability to monitor the effects of water conservation programs such as odd/even watering restrictions and the implementation of low flow devices in homes.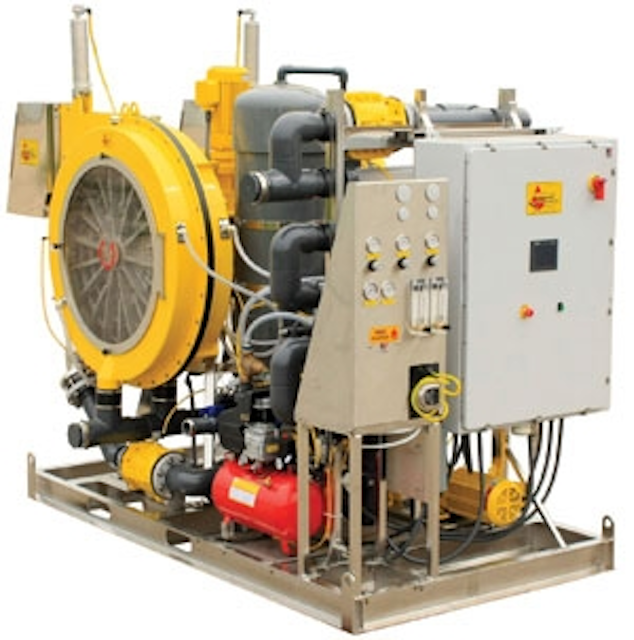 Meter Reading Efficiency
Where automatic meter devices can help improve a utility's efficiency, AMA can make them even more so. Centralized and mobile monitoring increases the frequency and accuracy of meter reads and lowers operational expenses. And, with ReadCenter software, utilities are provided the vital information they need, when they need it, and in the form of their choice, which helps to improve the decision-making and management process. Because it is a web-based solution, it is easy to administer and deploy.
Conservation
Many utilities, especially in the American west and southeast have been looking to automatic reading technologies to assist in water conservation efforts. Because automatic meter reading allows for more frequent meter reading and billing, it can be used to parse consumption information into frequent time intervals. The utility and its customers can then look at the consumption profile data for education and awareness, feedback or compliance monitoring/enforcement.
AMA also makes it easier to identify possible leaks and alert the homeowner if repairs may need to be made. It can be used to detect continuous flow at the customers' premises through detailed collection of hourly interval data. This lowers water bills and improves customer relations. At a systems level, constant monitoring of water use in district areas allows utilities to quickly respond to larger distribution leaks as well.
Badger Meter is a leading innovator, manufacturer and marketer of flow measurement and control products, serving water and gas utilities, municipalities and industrial customers worldwide. Measuring a variety of liquids — from water to oil and lubricants in industrial processes — products from Badger Meter are known for the high degree of accuracy, long-lasting durability and ability to provide valuable and timely measurement information to customers. Residential and commercial metering technology from Badger Meter is designed for optimal system performance, superior reading and billing accuracy, and maximized revenue generation. For more information, visit www.badgermeter.com.
WW
More WaterWorld Current Issue Articles
More WaterWorld Archives Issue Articles