PRODUCTS & SERVICES — FILTRATION
Although a Leopold filter can be arranged with a front flume, center flume or H flume to achieve the most effective layout, the company's Flat-Bottom Flume™ Filter is a new and innovative filter design.
Nov 1st, 2004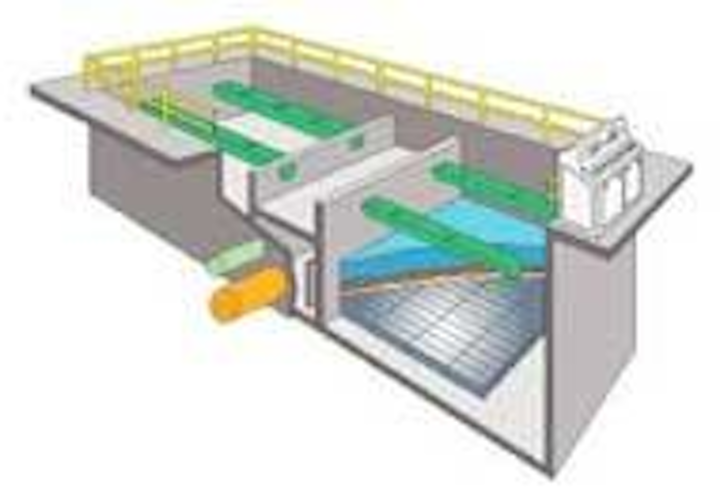 Filter flume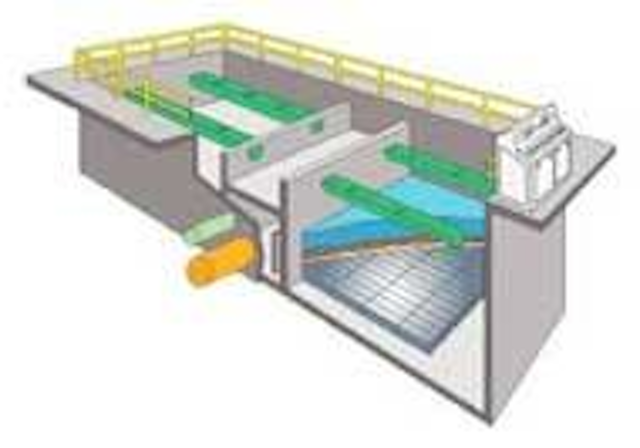 Click here to enlarge image
Although a Leopold filter can be arranged with a front flume, center flume or H flume to achieve the most effective layout, the company's Flat-Bottom Flume™ Filter is a new and innovative filter design. The FBFF arrangement allows substantial cost savings in excavation and support structures. The magnitude of these savings can be amplified where poor subsurface conditions, such as rock or groundwater, exist. The flat-bottom flume features a completely flat floor in new construction or certain existing situations.
F.B. Leopold Co.
Zelienople, PA
Tel: 724-452-6300
Web: www.fbleopold.com
Biofilter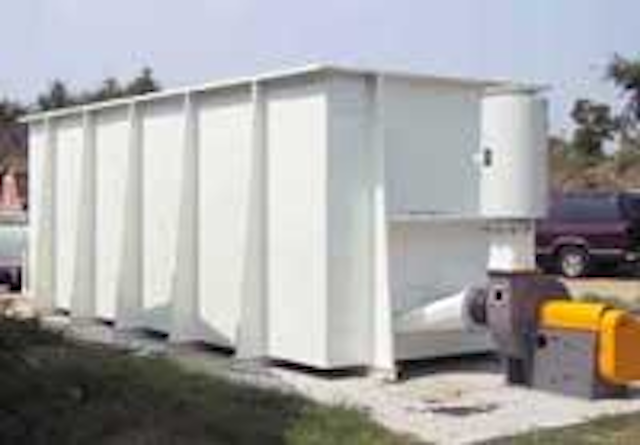 Click here to enlarge image
Biorem Technologies has announced three new installations of its integrated pre-packaged modular BASYS™ biofilter systems in the city of Corpus Christie, TX. Featuring the Biosorbens™ permanent biofilter media, these compact systems, provide a 20 year media life and up to 99% H2S removal. Biofiltration is a reliable way to eliminate odors, VOCs and H2S at wastewater treatment plants and pump stations.
Biorem Technologies Inc.
Guelph, Ontario
Tel: 800-353-2087
Web: www.biorem.biz
Ultrafiltration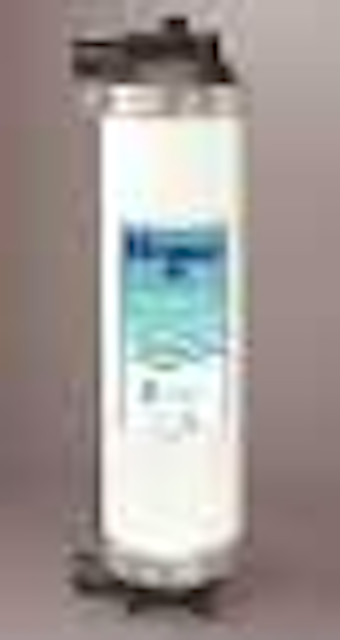 Click here to enlarge image
Hydranautics' ultrafiltration product line includes the HYDRAcap® and the HYDRAcap-LD (Large Diameter). The 0.8 mm HYDRAcap is used for surface water applications containing lower turbidities. The 1.2 mm HYDRAcap-LD was designed for a wider range of high fouling applications and meets the EPA guidelines for backwash water processing of conventional treatment plants. The low-fouling membranes can be used on demanding municipal applications either as the primary treatment method or as a pretreatment step to RO and NF membranes in the company's Integrated Membrane System (IMS®) design concept for potable applications, ground water recharging and water recycling.
Hydranautics Inc.
Oceanside, CA
Tel: 760-901-2500
Web: www.membranes.com
UF cartridge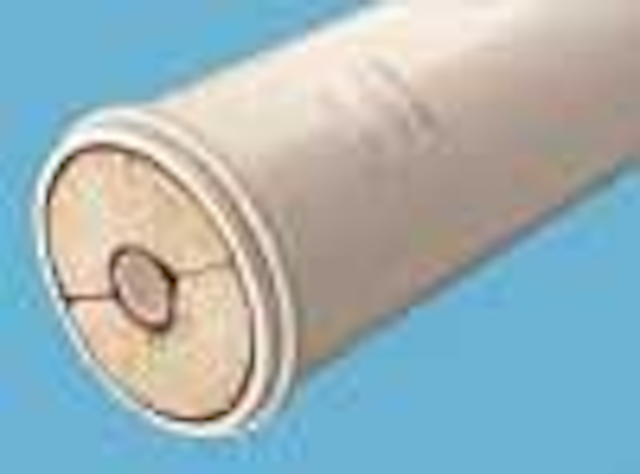 Click here to enlarge image
Evolving from the Koch Membrane System 8'' ultrafiltration cartridge design, the new PMPW-10™ cartridge from KMS has a 10'' diameter. It contains 60% more membrane area and provides 60% more product water. Each cartridge houses thousands of hollow fibers made from polysulfone, a membrane material that has been in use in municipal plants for more than a decade across the United States and around the world.
Koch Membrane Systems, Inc.
Wilmington, MA
Phone: 800-343-0499
Web: www.kochmembrane.com
Membrane filter media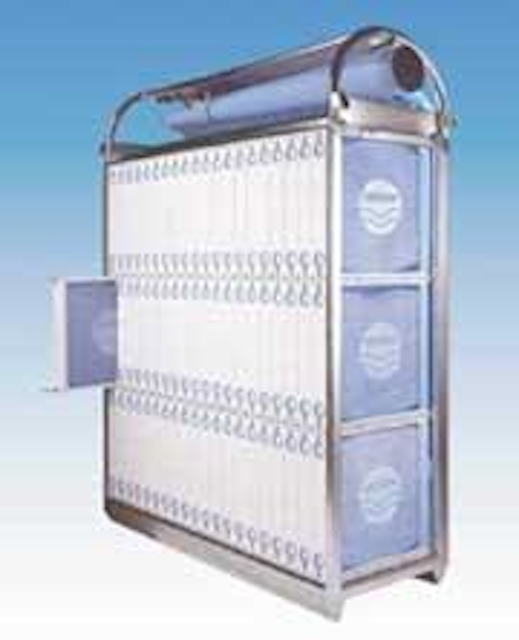 Click here to enlarge image
Zenon ZeeWeed® 1000 high efficiency, ultrafiltration membrane media is specially designed for drinking water treatment. It offers one of the smallest plant footprints available, without compromising performance. By applying suction to membranes rather than pressure, plants benefit from reduced energy consumption, decreased membrane fouling, and longer membrane life.
Zenon Environmental Inc.
Oakville, Ontario
Tel: 905-465-3030
Web: www.zenon.com
MBR systems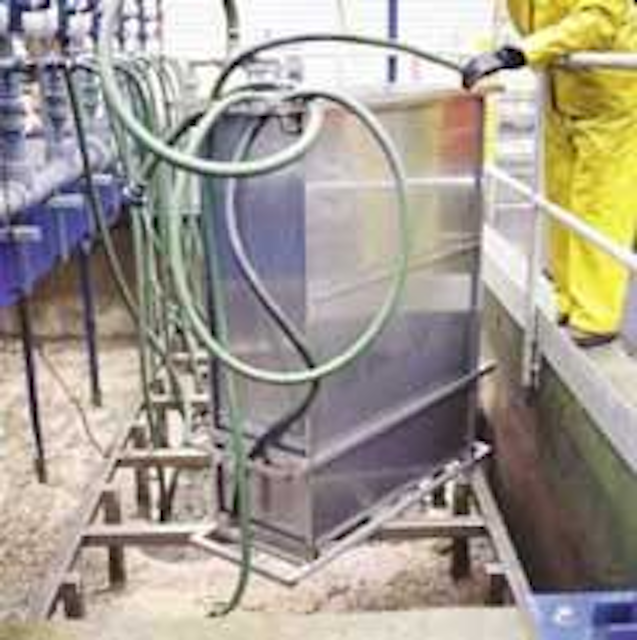 Click here to enlarge image
Ionics offers Membrane BioReactor (MBR) systems for municipal waste treatment. Effluent produced by the system is ideal for conserving drinking water resources because it meets requirements for irrigation, industrial applications, aquifer injection and other nonpotable uses. The systems replace the sedimentation process used in conventional wastewater treatment by removing the suspended materials with a microfiltration (MF) membrane.
Ionics, Inc.
Watertown, MA
Tel: 617-926-2500
Web: www.ionics.com
Screening system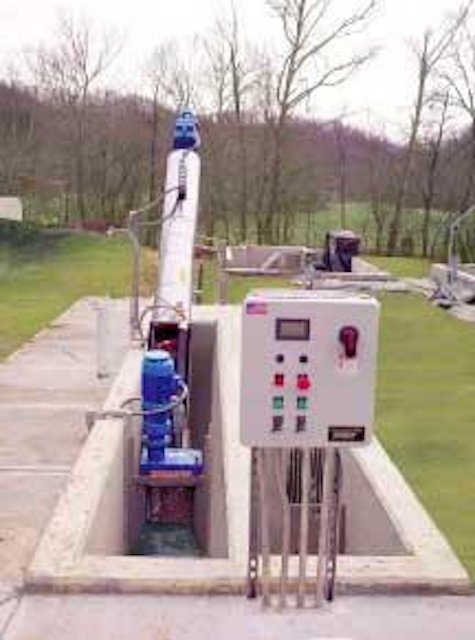 Click here to enlarge image
The Spiralift SLT screens, washes, transports and compacts channel-borne wastewater solids. The system can be installed in existing channels and is an alternative to complex fine screens. It combines the benefits of a Taskmaster® channel grinder and a screw screen. As the shaftless screw is fully enclosed, the unit is clean operating. The discharged solids are washed and compacted reducing landfill costs and easing handling. Essential organic materials remain in the flow.
Franklin Miller Inc.
Livingston, NJ
Tel: 800-932-0599
Web: www.franklinmiller.com
Self-cleaning filter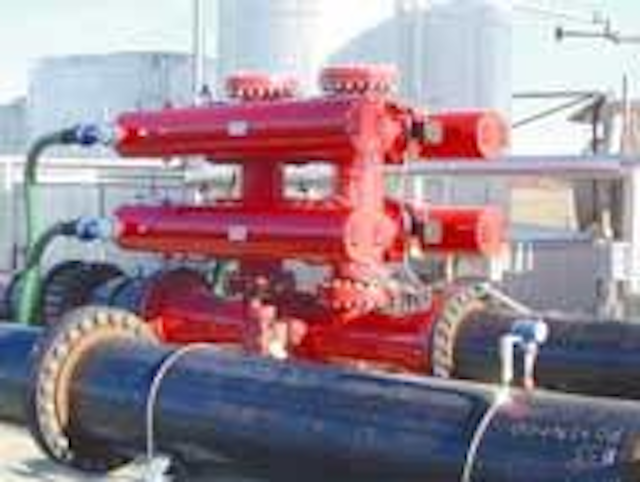 Click here to enlarge image
Orival's Automatic Self-Cleaning Water Filter removes micron-size suspended solids, independent of specific gravity, from water in once-through and re-circulating systems. Applications include waste and potable waters. Single filters handle flow rates to 10000 gpm. Units can be banked to handle unlimited flows. The automatic self-cleaning cycle is line-pressure powered or motorized for high dirt loads. It takes only seconds and does not interrupt system flow.
Orival, Inc.
Englewood, NJ
Tel: 800-567-9767
Web: www.orival.com
Turbidity monitoring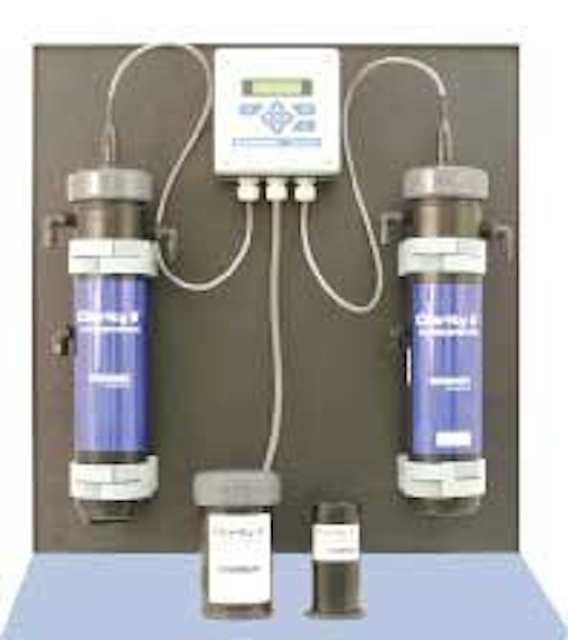 Click here to enlarge image
The Clarity II turbidimeter, available from Emerson, allows drinking water treatment facilities to comply with U.S. EPA or ISO regulations for measurement of water clarity. The complete system includes an input analyzer, optical sensor, and all accessories for complete installation and operation. Two 4-20 mA analog outputs can be used for interfacing to recording devices and PLCs.
Emerson Process Management,
Rosemount Analytical Inc.
Chanhassen, MN
Tel: 800-854-8257
Web: www.raihome.com
Stormwater filtration
Vortechnics has introduced VortFilter™, a new stormwater filtration technology for the removal of pollutants from urban runoff. The customizable filter is engineered to remove very fine particulates, which carry hydrocarbons, nutrients, heavy metals and other contaminants, from stormwater flows before they enter the surrounding watershed.
Vortechnics Inc.
Scarborough, ME
Tel: 877-907-8676
Web: www.vortechnics.com
Self-cleaning filters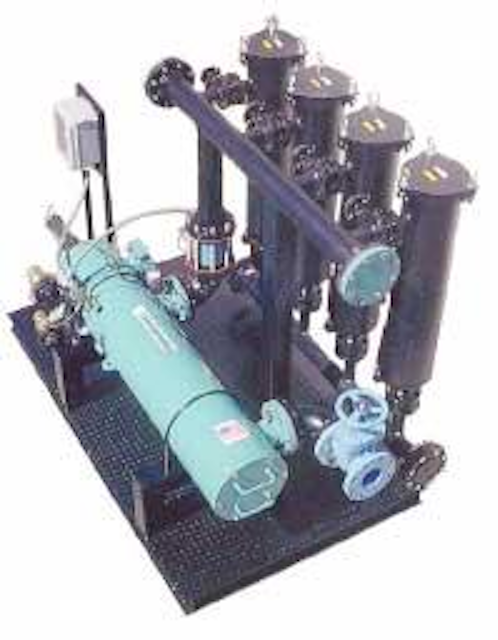 Click here to enlarge image
Constructed of 316 Stainless-Steel, the V-Series Automatic self-cleaning water filters from Valve & Filter Corp. feature an energy efficient, state-of-the-art cleaning mechanism. These filters are suitable for tertiary wastewater disposal for a variety of applications. The manufacture of the 316 Stainless-Steel primary filtering screen uses "Uni-weld, Sintered" technology which maximizes the cleaning efficiency and the effective open area to stop debris and particulates including silt and algae.
Valve & Filter
Arvada, CO
Tel: 800-759-6554
Web: www.valveandfilter.com
Stormwater filtration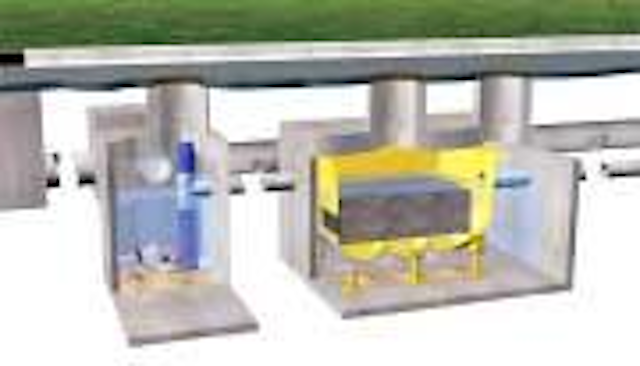 Click here to enlarge image
Bio-Microbics, an affiliate of Smith & Loveless, recently introduced the BioStorm™ system, a proprietary stormwater filtration device designed to receive and treat the initial runoff, or "first flush" from streets, parking lots or other surfaces. The system's off-line design consists of a patented StormTee™ self-cleaning deflector screen and a modular separation/ coalescing unit, all housed in readily available precast concrete tanks. These pre-engineered components efficiently remove trash, sediment, oil and other pollutants regardless of surge flows or particle velocities.
Bio-Microbics Inc.
Shawnee, KS
Tel: 800-753-3278
Web: www.biomicrobics.com
Air filtration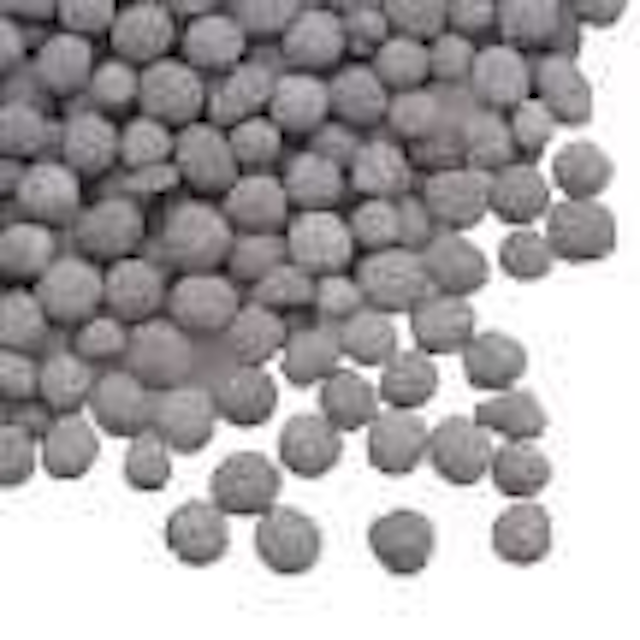 Click here to enlarge image
Purafil has introduced a new, dry-scrubbing media that has a hydrogen sulfide removal capacity of 35 percent by weight. (100 lbs of Odorcarb II media will remove 35 lbs of hydrogen sulfide gas.) Odorcarb II is an enhanced version of the company's activated alumina-based Odorcarb, and lasts approximately 75 percent longer than the previous formula. It still offer customers a UL classified, landfill acceptable media.
Purafil Inc.
Doraville, GA
Tel: 800-222-6367
Web: www.purafil.com
Membrane filtration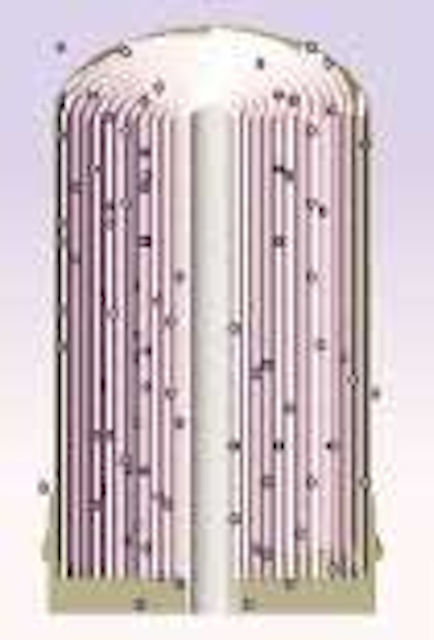 Click here to enlarge image
SpiraSep ultrafiltration technology, offered by Ashbrook Simon-Hartley, employs the advantages of spiral geometry — combined with a high-flow, low-pressure "sheet" membrane — to form a patented, backflushable, spiral-wound membrane. The ultrafiltration membrane is unique in its hydrophilic properties and its low resistance to fluid transfer. The company also offers its Aquabelt gravity belt thickener, which is now available as a totally enclosed unit.
Ashbrook Simon-Hartley
Houston, TX
Tel: 800-362-9041
Web: www.ashbrookcorp.com
CSO screens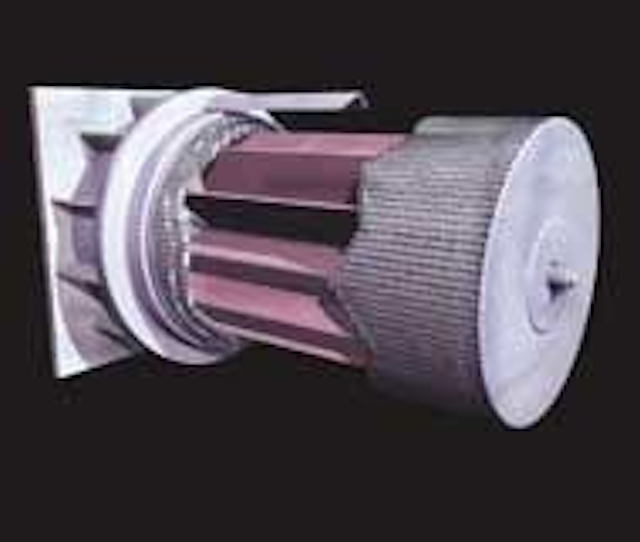 Click here to enlarge image
The Cyclone from CDS Technologies is a self-cleaning CSO screen designed to be virtually maintenance free. The stainless steel screen requires no mechanical cleaning of the screen surface and no external power source, as it operates by using the available energy of the overflow through an internal water wheel. With numerous installations throughout the UK and US, the screen has a track record for reliable combined sewer overflow screening in municipal settings.
CDS Technologies Inc.
Morgan Hill, CA
Tel: 800-848-9955
Web: www.cdstech.com
Filtration media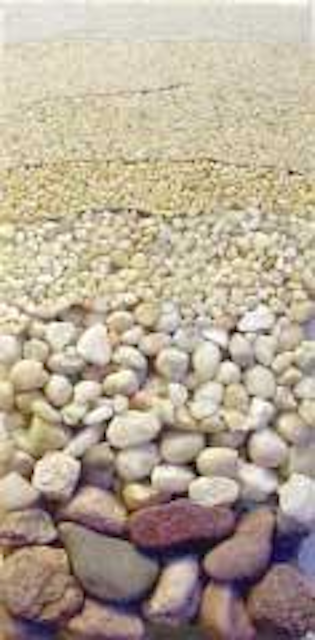 Click here to enlarge image
Fairmount Minerals offers a variety of filtration media through its subsidiaries, Best Sand in Chardon, OH, and Wedron Silica in Wedron, IL. All filtration media is washed, dried and precisely screened to meet each customer's requirements. All products meet and/or exceed the AWWA B100-96 specifications and are NSF certified to Standard 61. A full range of sizes is offered, from 0.20 mm sand to 2.0" gravel. Anthracite and garnet media are also available.
Fairmount Minerals
Tel: 800-237-4986
Web: www.fairmountminerals.com
Tertiary filtration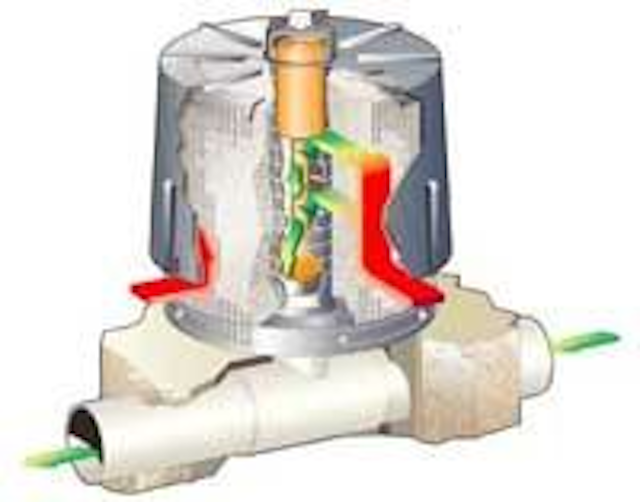 Click here to enlarge image
The StormFilter, a passive media filtration system, is a treatment option for tertiary wastewater polishing of dissolved heavy metals such as copper, lead, cadmium, and zinc. It is most effective for small to medium wastewater treatment plants with a capacity of 0.1 to 2.5 mgd. Using a compost-based media, a two-stage system is proven to reduce dissolved heavy metals concentrations by up to 90% using natural processes. The system is available as a pre-packaged, above-grade plastic unit or as a buried concrete structure.
Stormwater Management Inc.
Portland, OR
Tel: 800-548-4667
Web: www.stormwaterinc.com