NEW LITERATURE
Scientific Technologies has published its 2004-2005 Selection Guide to Measurement Automation Products.
Jun 1st, 2004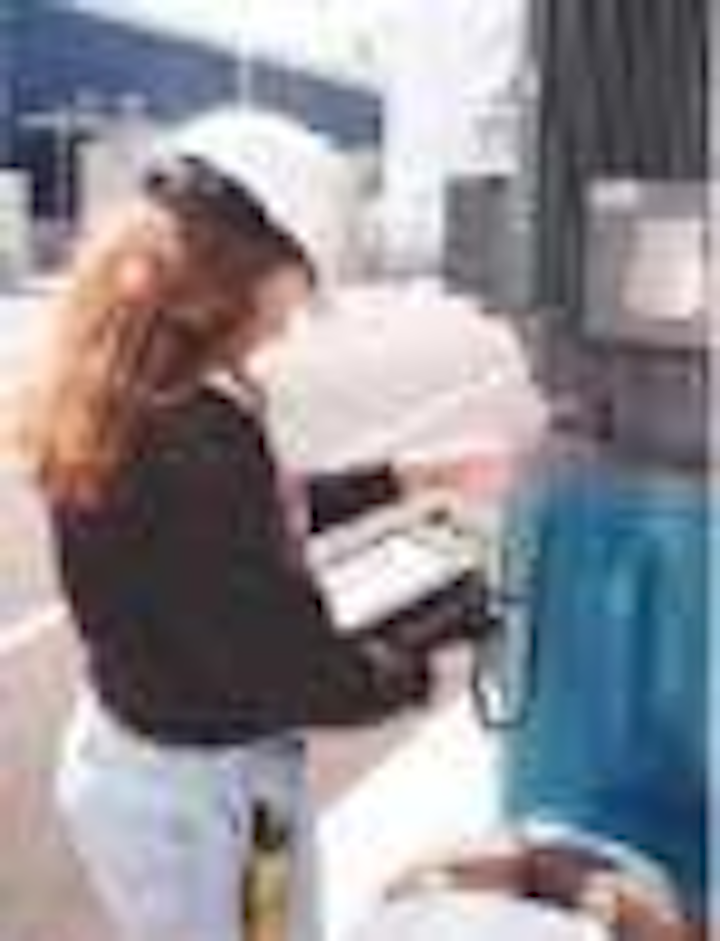 Automated measurement
Scientific Technologies has published its 2004-2005 Selection Guide to Measurement Automation Products. Featured technologies include ultrasonic sensors, pressure products, liquid level sensors, solid level sensors, displacement and velocity transducers/transmitters, flow sensors, as well as data loggers, relays, controllers and man-machine interface (MMI) products. Each product category includes a selection guide, and clearly details product features, options, application examples, specifications, schematic/system drawings, dimensions and ordering information.
Scientific Technologies Inc., Automation Products Group
Logan UT
Tel: 888-349-7098
Web: www.stiapg.com
Maintenance management
As economic conditions continue to spur cost-savings initiatives in the manufacturing sector, one of the common targets is the maintenance, repair and operations (MRO) department. A new white paper from Rockwell Automation educates MRO managers on how to effectively communicate the value of maintenance in terms that management understands, helping to improve the likelihood for support of new initiatives or additional expenses.
Rockwell Automation
Milwaukee, WI
Tel: 414-382-4591
Fluid control
Blacoh Fluid Control has upgraded its website. While the site will continue to focus on its family of products, including the Sentry® Pulsation Dampeners, Sentinel® Diaphragm Seals, and Spill-STOP® Leak Containment Systems - the new and improved site now offers an ROI calculator specific to the patented Blacoh Spill-Stop Leak Containment system. It also includes a "Principals of Operation" page detailing exactly how the company's Blacoh products work, and a simplified navigation format.
Blacoh Fluid Control
Riverside, CA
Tel: 909-342-3100
Web: www.blacoh.com
Valve actuators
Flow-Quip has published a new eight page, four-color general brochure on its line of fail-safe and modulating actuators for valves. The brochure discusses the company's rotary actuators, linear actuators, solar powered actuators and hydraulic power units. The actuators are used in critical service for the protection of plants, pipelines, platforms, material storage terminals and underground storage caverns and the hydraulic power units provide an economical and reliable way to power groups of valves from one central power supply.
Flow-Quip, Inc.
Tulsa, OK
Tel: 918-663-3313
Web: www.flowquip.com
Retrofit, reconditioning
The Davco Products division of USFilter has a new brochure illustrating its retrofit and reconditioning capabilities. The tri-fold incorporates both graphics and text to present alternatives to municipalities for their older, inefficient treatment equipment. The company can refurbish existing equipment to include technology upgrades, capacity upgrades, or change out older biological processes. Whether problem equipment resides in headworks, clarification, biological, aeration, filtration, sludge handling, or the overall complete system, the company has options available.
USFilter Davco Products
Thomasville, GA
Tel: 800-841-1550
Web: www.usfilter.com
Electric valve actuators
A new, 32-page, full-color brochure features an in-depth overview of the features, specifications, and benefits of Rotork IQ and IQT electric valve actuators. The IQ range of actuators is designed for multi-turn applications, while the IQT range provides quarter-turn operation. Both actuators are double-sealed to achieve a watertight enclosure and are non-intrusive. Users can configure and set the actuators without removing their covers by using an intrinsically safe, point-and-shoot hand-setting tool, which is supplied with the actuators.
Rotork Controls, Inc.
Rochester, NY
Tel: 585-328-1550
Web: www.rotork.com
Metering pump
seepex offers a CD showcasing the capabilities of the new integrated DC motor and controller for its small metering, dosing, and transfer pumps. The 120 vAC controller accommodates low-flow, run-dry and high-pressure protection, without the need for external enclosures. The unit will deliver flows from 2 cc/min to 4 gpm and pressures to 350 psi. It can be operated manually or with a 4-20 mA process control signal. The pumps can be used on aggressive water treatment chemicals, reagents and even viscous products. Request the MD-Integrated Drive CD.
seepex, Inc.
Enon, OH
Tel: 800-695-3659
Irrigation white paper
Rain Bird® has published a four-part white paper which examines the depletion of the Earth's supply of usable water and the recommended solution of efficient irrigation. The paper, titled "Irrigation For A Growing World," provides insight into the importance of practicing water conservation and the solutions offered through efficient irrigation. The paper is available in downloadable form on the company's web site. It is presented in four chapters, beginning with an overview of the world's water crisis in Chapter One, followed by an examination of available options to address water scarcity in Chapter Two.
Rain Bird Corp.
Glendora, CA
Web: www.rainbird.com