NEW PRODUCTS
JOWA Consilium US has teamed with Accutech, a Division of Adaptive Instruments, to introduce the Wireless Resistance Transceiver and the Wireless Base Radio for level gauging.
Jun 1st, 2004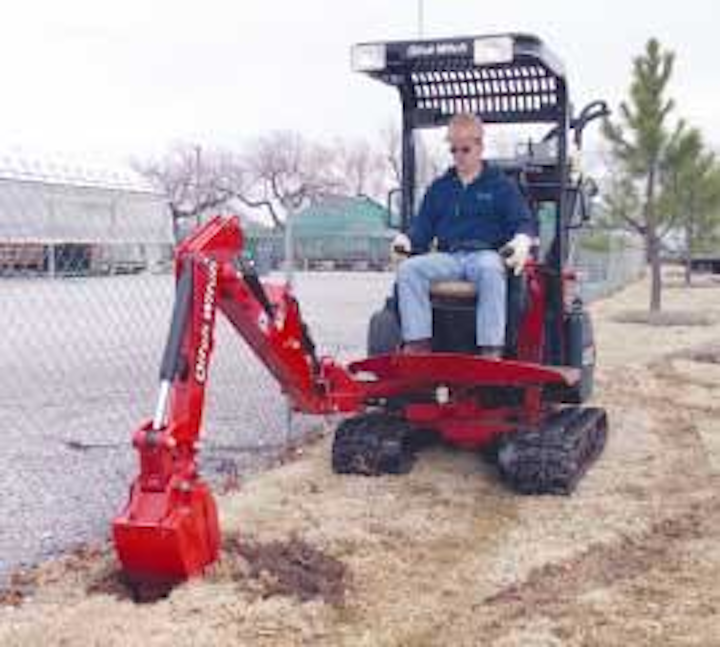 Wireless transceiver
JOWA Consilium US has teamed with Accutech, a Division of Adaptive Instruments, to introduce the Wireless Resistance Transceiver and the Wireless Base Radio for level gauging. Customized for use with JOWA's resistance-tape sensors, the transceiver and radio together allow for level monitoring in places that were previously thought cost-prohibitive due to the expense of running wire or adding a power source.
JOWA Consilium US, Inc.
Littleton, MA
Tel: 800-861-1560
Web: www.consiliumus.com
Excavator/tool-carrier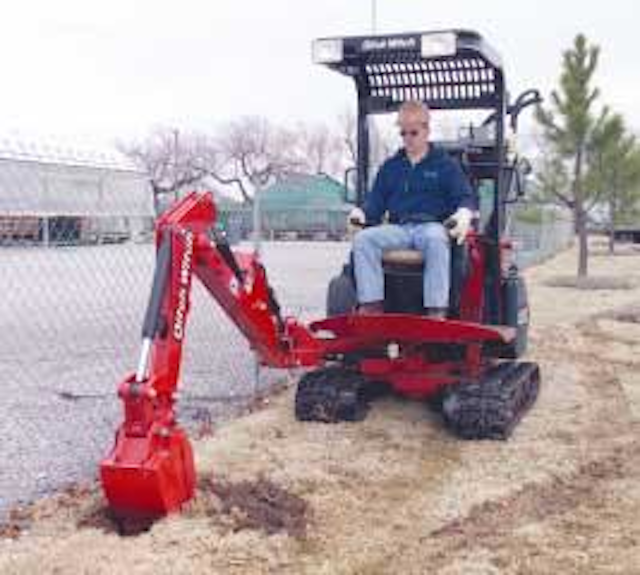 Click here to enlarge image
Ditch Witch® has announced the creation of the new XT850. A cross between the company's SK (mini skid steer) and MX (mini excavator) series, the XT850 is a lightweight excavator/tool-carrier that comes complete with trailer, stands, and enough attachments to handle virtually any underground construction task. A special feature of the unit is its patent-pending 260° excavator sweep, which allows unprecedented offset digging capability from one point.
Ditch Witch
Perry, OK
Tel: 800-654-6481
Web: www.ditchwitch.com
Brass relief valve
Click here to enlarge image
Norman Noe offers a brass relief valve designed to solve the problem of pumping water directly into a water system when a water storage tank is off line during emergencies or maintenance. The valve is installed on a fire hydrant and is preset at 65 psi but can be adjusted from 1-120 psi.
Norman Noe Co.
Nineveh, IN
Tel: 317-933-2274
Web: www.normannoewatertankinspection.com
Chlorine/pH monitor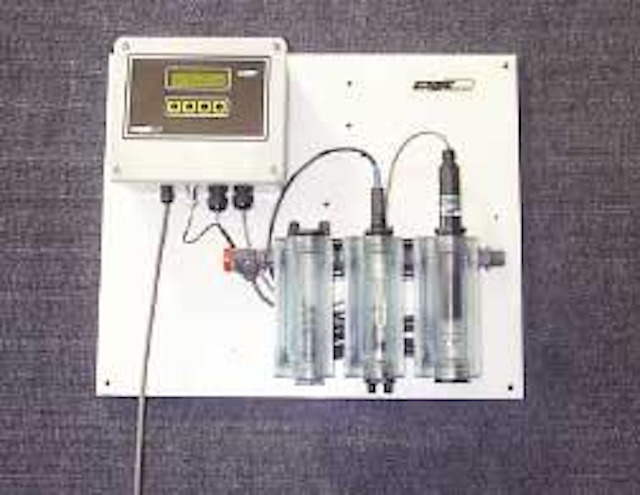 Click here to enlarge image
The new Eagle Chlorine/pH Monitor combines monitoring of two common water parameter into a single instrument for reduced installation and maintenance costs and simplified system startup. The monitor measures both chlorine residual and pH simultaneously and has separate isolated 4-20 mA outputs for each parameter for remote indication, recording or data logging.
Eagle Microsystems, Inc.
Pottstown, PA
Tel.: 800-780-8636
Monitoring, control
GE Infrastructure Water & Process Technologies has introduced InSight™, which combines the company's automated control packages, treatment programs and automated data collection processes with a new web-based 24/7 monitoring service. The system is designed to help reduce water, energy and labor costs, protect capital equipment and minimize environmental, health and safety concerns by offering customers better understanding and control of their critical water utility and process operations.
GE Infrastructure Water & Process Technologies
Trevose, PA
Tel: 888-898-6766
Web: www.gewater.com
Bill analysis software
Itron has released Bill Analyst, a software tool that enables large energy and water users to control utility costs, increase accountability and empower more effective conservation initiatives. The software is the latest addition to the company's Enterprise Energy Management® (EEM) Suite, which includes energy analysis, cost analysis, event alarming and forecasting capabilities. Bill Analyst provides companies and their energy managers with the ability to leverage utility billing data to audit, analyze, monitor and allocate utility expenditures across their organizations.
Itron Inc.
Spokane, WA
Tel: 510-263-2740
Web: www.itron.com
Absolute encoder registers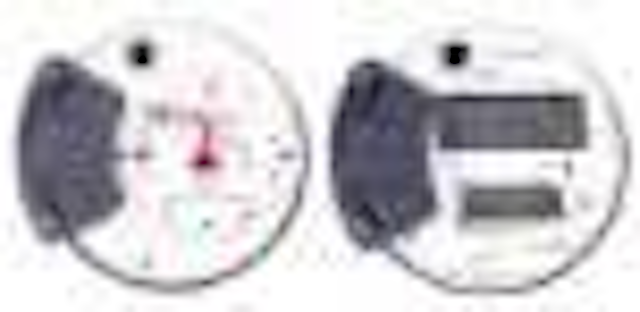 Click here to enlarge image
Neptune provides encoder registers for use in totally automated meter reading systems. The company's ProRead™ Absolute Encoder register encodes the register odometer providing error-free remote electronic meter reading capability. Its E-Coder™ Solid State Absolute Encoder features next-generation encoder technology designed for progressive utilities that are seeking to maximize the value of their RF AMR systems.
Neptune Technology Group Inc.
Tallassee, AL
Tel: 800-448-2943
Web: www.neptunetg.com
Report services
The Hydraulic Institute (HI) has partnered with the Institute for Trend Research (ITR) to develop an extensive set of economic report services, which provide trend data and insights specifically focused on the markets served by the pump industry. Package options and prices for HI members and non-members alike are detailed in the "members" section of the HI web site. Several options of report services are available.
Hydraulic Institute
Parsippany, NJ
Tel: 973-267-9700
Web: www.pumps.org
Plastic valve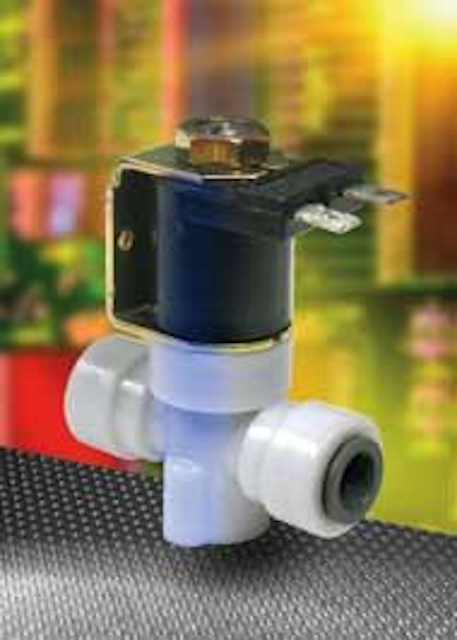 Click here to enlarge image
Norgren offers the Q2 quick connect plastic body valve. Featuring a unique quick connect concept, the valve can be rapidly assembled into a motion or fluid control circuit thus cutting installation times. The valve has been designed to be durable and lightweight and to deliver minimal pressure drops. Individual models are available with pressure ratings from 5 PSI through to 120 PSI and the devices can operate in environments that require ambient temperatures of –10°F to +100°F.
Norgren
Littleton, CO
Tel: 303-794-2611
Web: www.norgren.com
Residual analyzer
USFilter Wallace & Tiernan Products has introduced additional measurement capabilities for its Depolox® 3 plus Residual Analyzer, which is used to continuously measure free and total chlorine in drinking water applications. With the addition of two new disinfectant measurands, the analyzer is now capable of six different measuring capabilities.
USFilter Wallace & Tiernan Products
Vineland, NJ
Tel: 856-507-9000
Web: www.usfilter.com
HMI interface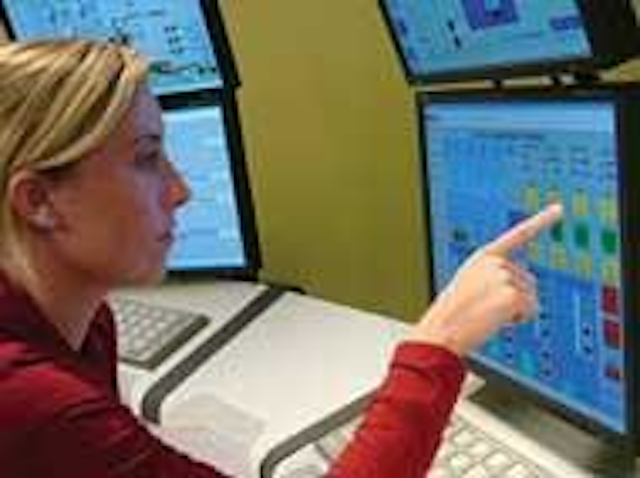 Click here to enlarge image
Foxboro Automation Systems, a unit of Invensys, has further enhanced the HMI (human machine interface) capabilities of the company's I/A Series automation system with new flat-screen LCD (liquid crystal display) monitor options. This includes a new touch screen option for the company's 20" LCD monitor that combines the benefits of LCD technology with the intuitiveness of touch screen operator interaction.
Foxboro Automation Systems
Foxboro, MA
Tel: 866-746-6477
Web: www.foxboro.com
Low-torque gaskets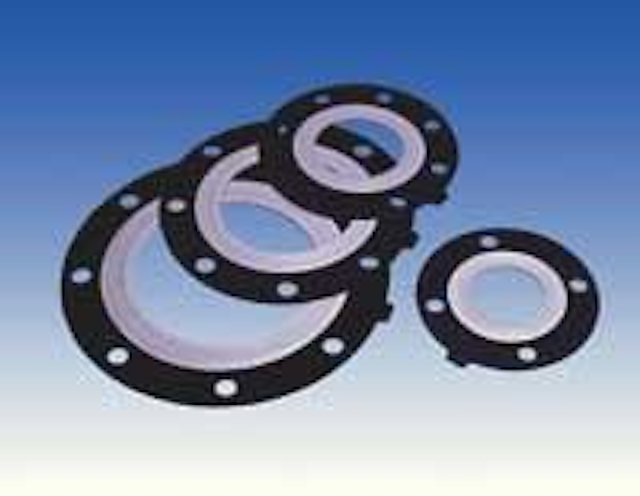 Click here to enlarge image
Asahi/America has introduced low torque AV Gaskets. Available in sizes and materials including 2'' to 12'' EPDM, 1/2'' to 12'' in PTFE bonded EPDM or 1/2'' to 10'' PVDF bonded EPDM, the gaskets are ideal for plastic piping systems, as well as metal and plastic-lined metal systems. In addition to maximum corrosion resistance, the gaskets offer a low-torque, high-pressure sealing. At low-bolt tightening torque ratings, this sealing results in longer gasket life.
Asahi/America, Inc.
Malden, MA
Tel: 781-321-5409
Web: www.asahi-america.com
Fine screening
Click here to enlarge image
The Spiralift SLD, available from Franklin Millar, screens, washes, transports and compacts channel-borne wastewater solids. The system can be installed in existing channels and is an alternative to complex fine screens. In the SLD, a duplex Taskmaster® Titan™ grinder reduces all incoming solids. Next, the screen captures, conditions and conveys solids out of the channel while leaving essential organic materials in the flow.
Franklin Miller Inc.
Livingston, NJ
Tel: 800-932-0599
Web: www.franklinmiller.com
Toxic gas detector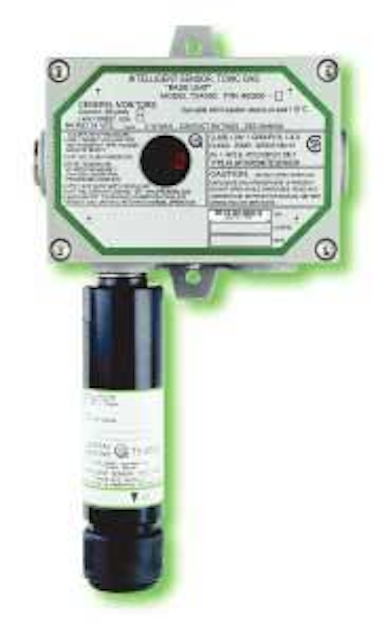 Click here to enlarge image
General Monitors has released its TS4000 Intelligent Toxic Gas Detector, a microprocessor-based transmitter designed to monitor toxic gases or oxygen deficiency and provide status indication and alarm outputs. Features include long distance remote mounting up to 2,000 feet, dual redundant MODBUS communications, 8 amp relays, three-digit display, 4-20 mA output, and indication of remaining sensor life.
General Monitors
Lake Forest, CA
Tel: 949-581-4464
Web: www.generalmonitors.com
Titration workstation
The TitraLab® 870 is the latest in a line of workstations from Radiometer Analytical. It combines a conductivity meter, biburette titrator, and pH/ISE meter into a compact system. It comes with everything needed for specific application(s), making the workstation a versatile solution for water/wastewater analyses and samples that require direct pH and conductivity measurements along with titrations.
Radiometer Analytical
Loveland, CO
Tel: 800-998-8110
Web: www.radiometer-analytical.com