PRODUCTS & SERVICES — MEMBRANE TREATMENT
Severn Trent Services offers the UAT line of ultrafiltration, nanofiltration and reverse osmosis systems suitable for tap, brackish or seawater applications.
Jun 1st, 2004
Membrane filtration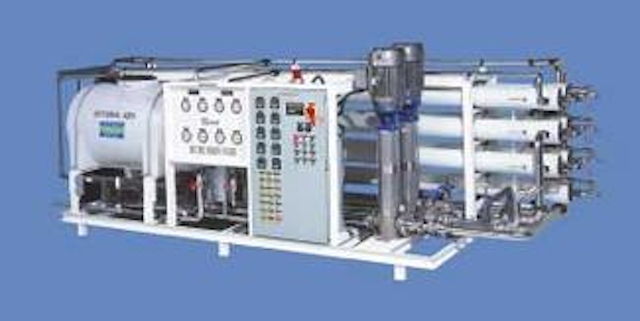 Click here to enlarge image
Severn Trent Services offers the UAT line of ultrafiltration, nanofiltration and reverse osmosis systems suitable for tap, brackish or seawater applications. The systems can meet a variety of small-to-large municipal, commercial and industrial applications.
Severn Trent Services
Torrance, CA
Tel: 310-618-9700
Web: www.severntrentservices.com
Membrane filter media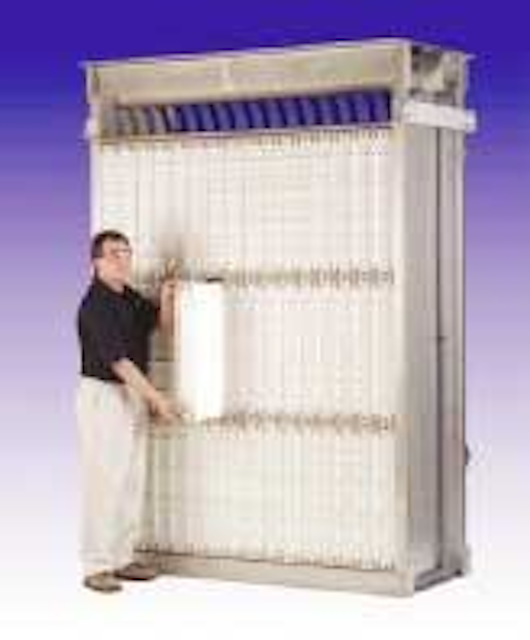 Click here to enlarge image
Zenon ZeeWeed® 1000 ultrafiltration membrane media is specially designed for drinking water treatment. It offers one of the smallest plant footprints available today, without compromising performance. By applying suction to membranes rather than pressure, the plants benefit from reduced energy consumption, decreased membrane fouling, and longer membrane life.
Zenon Environmental Inc.
Oakville, Ontario
Tel: 905-465-3030
Web: www.zenon.com
Antiscalants, membrane cleaners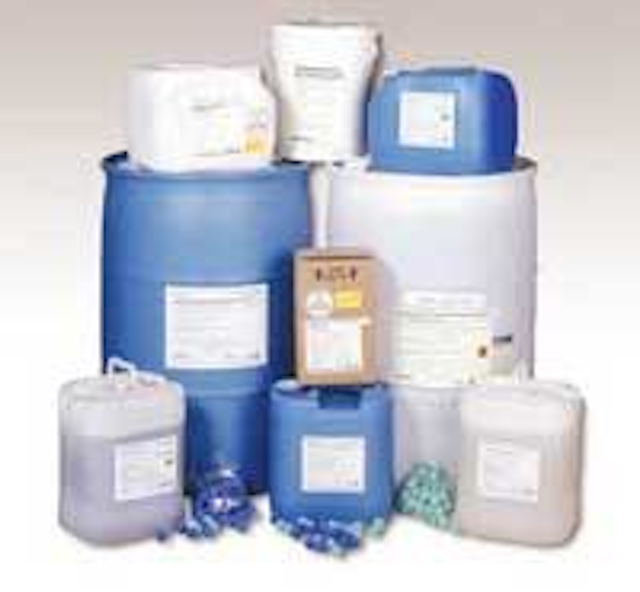 Click here to enlarge image
Koch Membrane Systems has announced that its entire antiscalant product line and three membrane cleaners conform to the requirements of NSF/ANSI Standard 60 as drinking water treatment chemicals. The company manufactures a variety of reverse osmosis and nanofiltration elements, and specializes in the maintenance, monitoring and troubleshooting of drinking water systems.
Koch Membrane Systems, Inc.
Wilmington, MA
Tel: 800-343-0499
Web: www.kochmembrane.com
RO performance monitor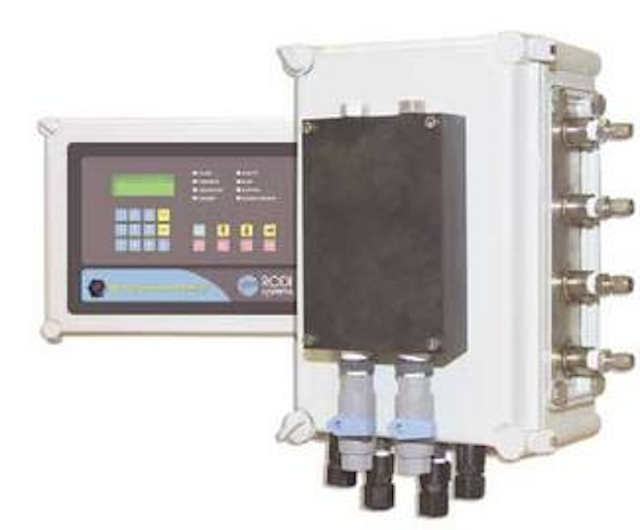 Click here to enlarge image
The RO Performance Monitor™ and EZ SDI™ from RODI Systems are designed to improve RO performance. Real time data normalization by the Performance Monitor indicates the optimum time to clean membranes and identifies problems before they cause downtime. The PC software furnished with the monitor allows operators to view operating trends and determine the effectiveness of membrane cleaning. The EZ SDI ensures performance from RO pretreatment systems by measuring the fouling tendency of the RO feed water.
RODI Systems Corp.
Aztec, NM
Tel: 505-334-5865
Web: www.rodisystems.com
MBR process

Click here to enlarge image
Enviroquip has introduced its membrane bioreactor (MBR) technology to the wastewater treatment industry in the United States. The company's system incorporates Kubota (Japan) flat-plate microfiltration membranes in its MBR technology. Since 1989, nearly 1,500 wastewater treatment plants worldwide have successfully used these membranes to produce water that exceeds most reuse quality standards.
Enviroquip, Inc.
Austin, TX
Tel: 512-834-6015
Web: www.enviroquip.com
Headworks screen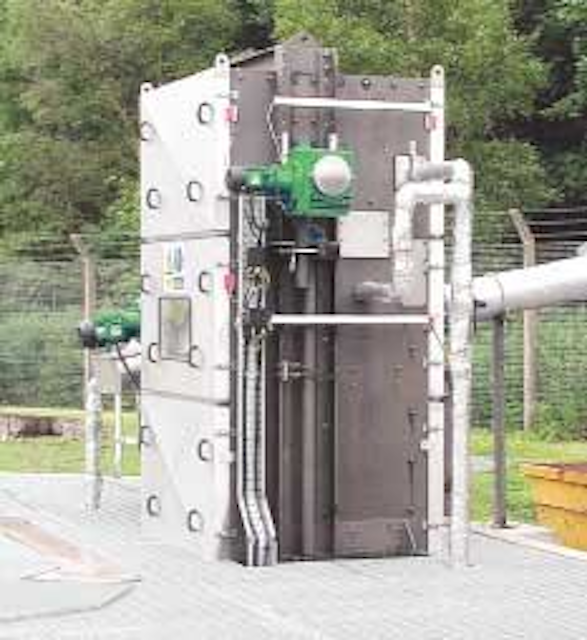 Click here to enlarge image
The new Bandscreen Monster from JWC Environmental removes solids from wastewater to meet the most demanding headworks screening requirements including providing complete protection for membrane plants. The high-flow screen has a unique inside-out flow pattern to ensure there is no chance of screenings carryover.
JWC Environmental
Costa Mesa, CA
Tel: 800-331-2277
Web: www.jwce.com
Ultrafiltration system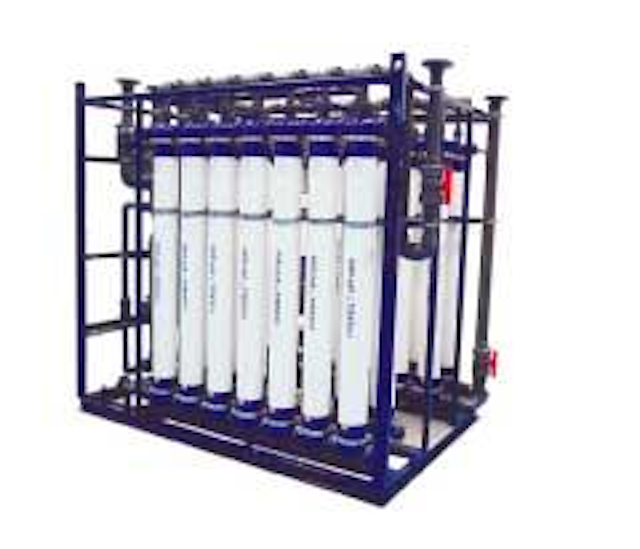 Click here to enlarge image
The new Omexell™ double-walled, PVDF hollow fiber UF membrane has a nominal pore diameter of 0.01µm, allowing for the removal of all particulate matter, bacteria (9-log reduction) and most viruses and colloids and is resistant to strong levels of disinfectants (up to 2000 ppm NaOCl).
Omexell Inc.
Houston, TX
Tel: 713-973-9731
Web: www.omexell.com
Ultrafiltration system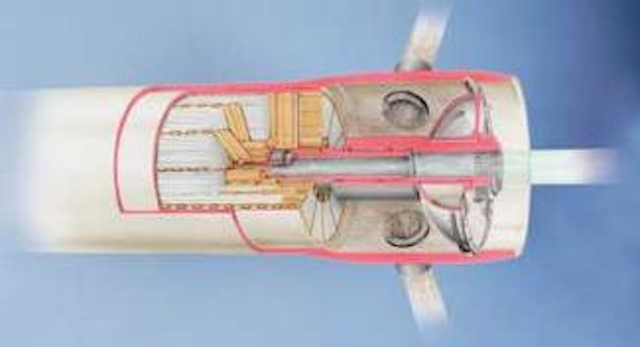 Click here to enlarge image
Norit's XIGA™ technology for ultrafiltration is used for the treatment of water with low suspended solids content (<50 mg/l). The core of this concept is an 8" membrane filtration element containing permanently hydrophilic low fouling ultrafiltration membranes with a higher temperature and chemical resistance, and excellent mechanical strength.
Norit Americas Inc.
Atlanta, GA
Web: www.norit-americas.com
Membrane package plant
USFilter Memcor Products has introduced a pre-engineered membrane package plant that offers a small footprint, minimal installation cost and low operator attendance. The submerged microfiltration system is available in three model configurations with nominal operating flows ranging between 50-300 gpm. Higher capacities can be achieved by adding additional units.
USFilter Inc.
Tel: 760-804-5844
Web: www.usfilter.com
Membrane maintenance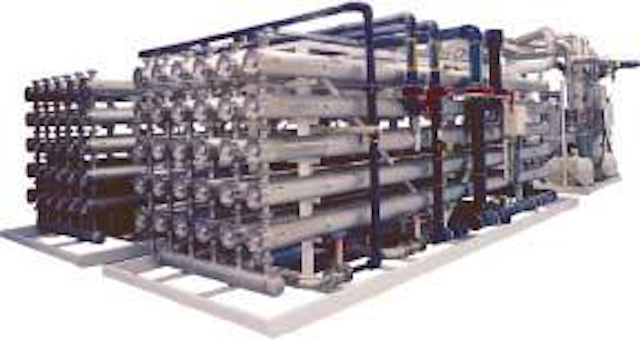 Click here to enlarge image
GE's specialty chemicals for increasing the productivity of membrane separation systems and extending element life include coagulants, flocculants, antiscalants, biocides and cleaners. The company also provides RO membrane systems and elements for the treatment of ground and surface water. The company is a new global resource for meeting water treatment needs.
GE Infrastructure Water & Process Tech.
Trevose, PA
Tel: 215-942-3208
Web: www.gewater.com
Membrane contactor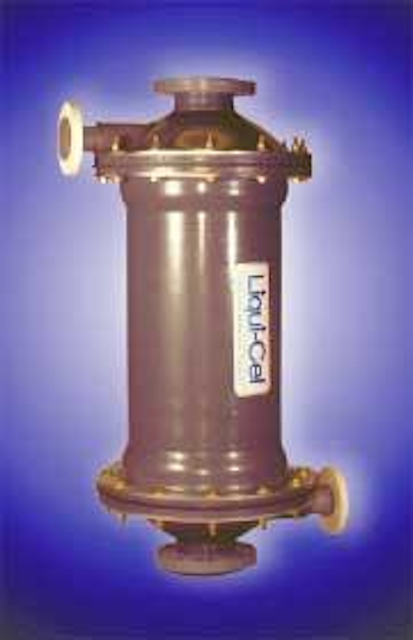 Click here to enlarge image
Membrana has introduced a New 14 x 28 Liqui-Cel® Membrane Contactor to its product family. This is the largest integrally potted Membrane Contactor available today for removing dissolved gasses from a variety of liquids. It contains 2370 ft2 or 60% more membrane area than the current 10 x 28 Liqui-Cel Membrane Contactor and it is more cost effective in higher liquid flow rate applications. This contactor is currently being bid and selected for systems with flow rates as large as 8806 gpm. An individual 14 x 28 contactor can process up to 400 gpm in one device.
Membrana
Charlotte, NC
Tel: 704-587-8596
Web: www.membrana.com
Screening system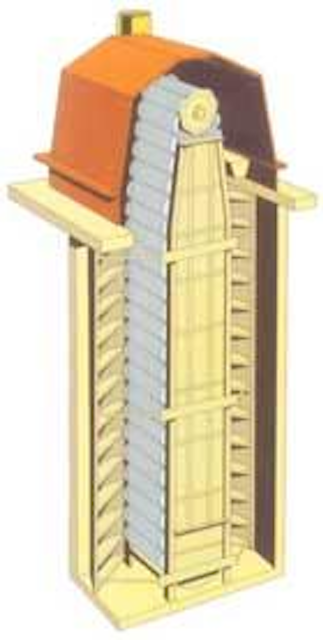 Click here to enlarge image
Brackett Green now offers a screening technology suitable for fine screening of solids prior to membrane treatment. The screens are available with apertures of 2.0, 1.0 and 0.5 mm, depending on the final requirements. The Brackett Green® CF100™ & CF200® Central Flow Band Screens, Drum Screens and Dual Flow Screens eliminate bypassing and carry over of solids and floating debris.
Bracket Green USA Inc.
Houston, TX
Tel: 281-480-7955
Web: www.bgusa.com
Nanofiltration membranes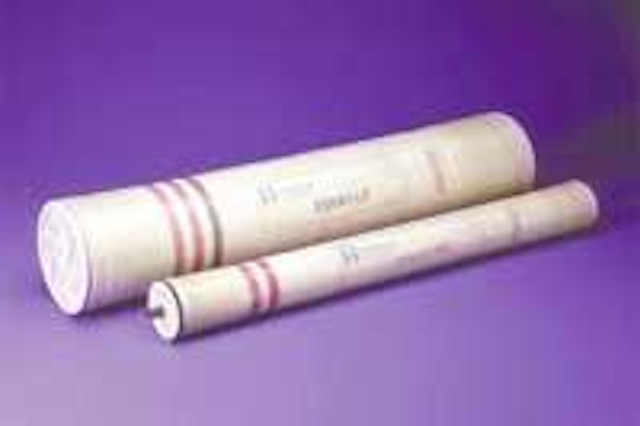 Click here to enlarge image
Hydranautics has introduced the new ESNA1-LF low fouling nanofiltration membrane. The new membrane provides salt rejection of 90% and controlled hardness removal, eliminating the need for hybrid membrane system designs. These low pressure membranes can significantly reduce operating costs by lowering power consumption, while providing a non-aggressive low TDS permeate water.
Hydranautics Inc.
Oceanside, CA
Web: www.hydranautics.com
Process equipment
Click here to enlarge image
From process of sedimentation to the modern technology of membrane filtration, WesTech supplies equipment to satisfy a variety of process needs. Solutions range from a high rate, compact, optimized solids contact clarifier to efficient and compact ultra-filtration systems.
WesTech
Salt Lake City, UT
Tel: 801-265-1000
Web: www.westech-inc.com
Membrane bioreactor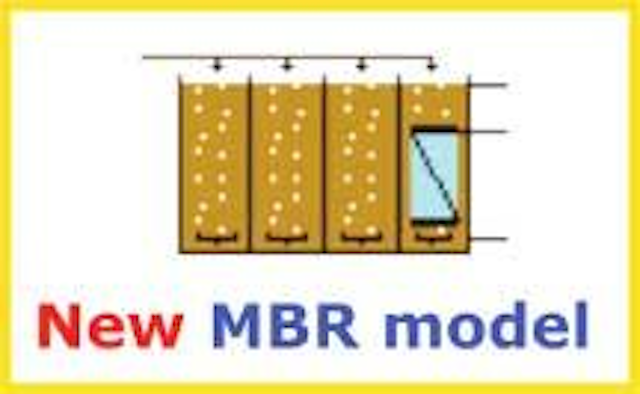 Click here to enlarge image
GPS-X is a dynamic modeling and simulation package for the treatment of wastewaters in both the industrial and municipal sectors. The latest addition to this product is the inclusion of a new Membrane Bioreactor (MBR) unit process. This new dynamic MBR model was constructed using a mechanistic approach which combines the robust IWA activated sludge models (ASM1, ASM2d, etc.) with a sophisticated membrane resistance model.
Hydromantis, Inc.
Hamilton, Ontario, Canada
Tel: 905-522-0012
Web: www.hydromantis.com