Company Releases new Optical Dissolved Oxygen Sensor
In-Situ, Inc., has announced the release of its new and integrated RuggedDO (RDO) sensor for the Multi Parameter Troll 9000 (MP Troll 9000) water quality probe.
Jun 1st, 2004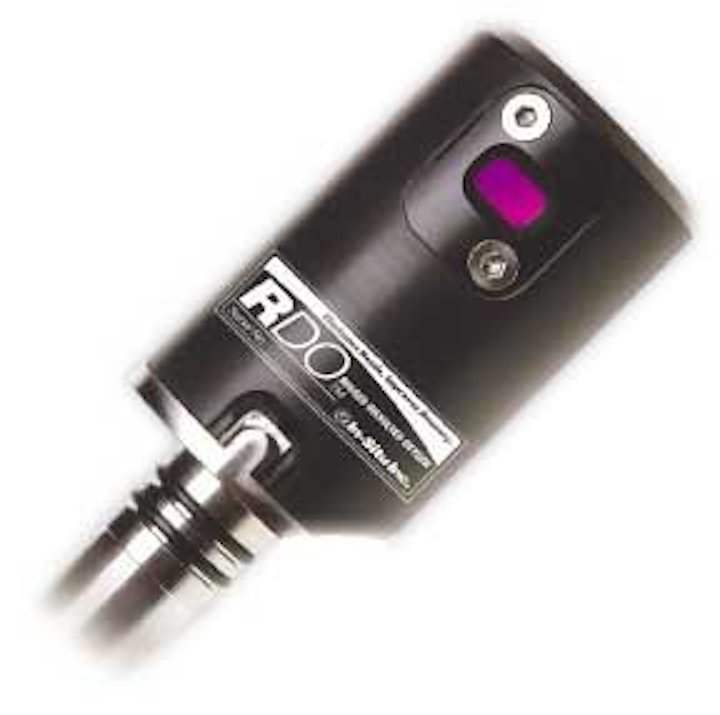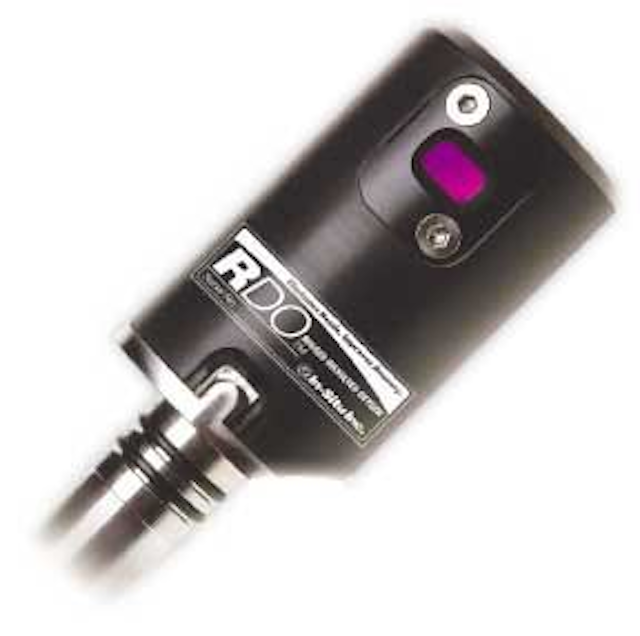 Click here to enlarge image
In-Situ, Inc., has announced the release of its new and integrated RuggedDO (RDO) sensor for the Multi Parameter Troll 9000 (MP Troll 9000) water quality probe. The new RDO sensor uses recent advances in lifetime-based optical fluorescence sensor technology to provide a stable, precise and low maintenance dissolved oxygen sensor.
The technical improvements afforded by this proven technology stand to revolutionize the current methods of water quality monitoring. Most notably - the RDO sensor eliminates problems associated with traditional DO sensors by: eliminating the need for membranes, eliminating the need for stirring and allowing deployment for many months without need for re-calibration.
DO Monitoring
Dissolved Oxygen (DO) is one of the single most important parameters monitored when examining aquatic biology and related processes. Until recently the ability to accurately monitor dissolved oxygen levels over long periods of time was limited. Existing techniques (electrochemical sensors) require sample stirring and are functionally limited by the durability of their membrane and electrode, while galvanic diffusion types offer characteristically slow response.
The new RDO sensor improves performance through incorporation of the latest micro-optical and microcomputer advances into a small-yet rugged sensor.
The sensor's micro-optical technology centers around the extensively field-proven methodology of Lifetime-based Luminescent Dissolved Oxygen detection. This solid-state method uses LEDs to excite a fluorescent material, while an optical receptor gauges the duration, or lifetime, of the event. The duration of fluorescence is inversely proportional to the ambient amount of dissolved oxygen in the water.
This simple, yet elegant technology is rapidly gaining industry attention, in part because the sensor can remain deployed through entire testing seasons - spanning months without calibration. At the same time, it retains its accuracy in even the harshest of fouling environments.
Features, Benefits
A number of notable features and advantages are imparted by the RDO sensor technology and design:
Solid-state Design – which dramatically increases reliability, at the same time eliminates the need for monthly maintenance and consumables.
No Need for Routine Calibration – saves time and money in both manpower and consumables.
Very Low Drift – means more accurate data and test reliability.
No Stirring Required – provides foolproof deployment, accurate test results and increased confidence in any environment.
Low Impact of Bio-fouling – translates into longer-term deployment, saving time and money.
High & Repeatable Accuracy – provides the owner with the ability to produce consistent data sets with a high degree of confidence over a long period of time.
A number of preliminary tests have shown the sensor to closely track the accuracy, repeatability and precision of Winkler Titration.
The In-Situ RDO sensor has been preliminarily tested to meet or exceed the following specifications: Range (0 to 20 mg/L); Resolution (0.01 mg/L); and Accuracy (± 1% of Reading or 0.02 mg/L, whichever is greater).
The sensor is packaged to fit inside a new nosecone and attaches to an existing sensor port on the In-Situ Multi-Parameter Troll 9000 water quality probe.
The MP TROLL 9000 is a compact 1.79'' diameter water quality probe, with options to monitor temperature, pressure, level and depth, DO, conductivity, pH, ORP, TDS, resistivity, salinity, nitrate, chloride, ammonium, and turbidity. The MP Troll 9000 interfaces with the RuggedReader, a waterproof (IP-67) Personal Digital Assistant (PDA) or with any laptop computer or SDI-12 logger. Win-Situ 4.0 software is included with the probe.
The new RuggedDO sensor is now available to order, with expected delivery in May 2004.