PRODUCT SHOWCASE
Lutz-Jesco America's Topax NT is a wall-mounted controller and measuring amplifier which can be used to monitor and control a variety of water parameters such as free chlorine, pH value, temperature or ORP.
Jul 1st, 2004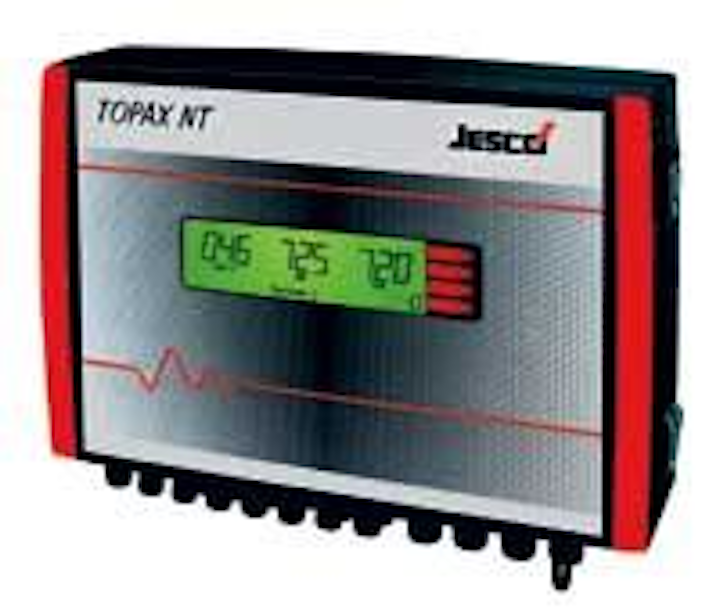 Measurement, control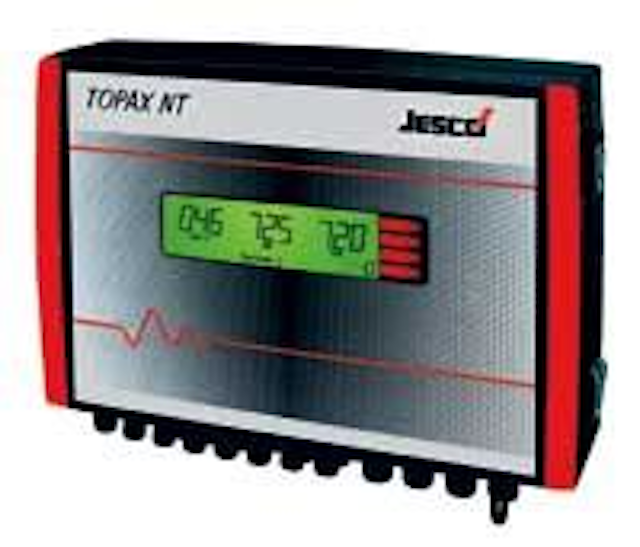 Click here to enlarge image
Lutz-Jesco America's Topax NT is a wall-mounted controller and measuring amplifier which can be used to monitor and control a variety of water parameters such as free chlorine, pH value, temperature or ORP. It also allows operators to measure and further process total and combined chlorine. A graphics display using plain text supports the controller's operation.
Lutz-Jesco America Corp.
Rochester, NY
Tel: 585-426-0990
Web: www.jescoamerica.com
Products catalog
Forestry Suppliers has published a new catalog that presents information on hundreds of new products. Featured products include breathable Nylon rain jackets and pants; the Maptech® Terrain Navigator Professional, which scans official USGS topo maps; Magellan® Meridian™ GPS Receivers, which provide 3-meter accuracy with WAAS (Wide Area Augmentation System) enabled technology; Garmin® Geko™ GPS Receivers, which are designed to provide the most commonly used navigation functions through a simple user interface - with only 5 buttons; Nikon® Laser440™ Rangefinder, with 1/2-yard accuracy; and Q-Beam® High Intensity Portable Lights, which operate off any 12V power source, such as auto cigarette lighter, marine or agricultural battery, or Q-Beam Power Pack™ (sold separately).
Forestry Suppliers, Inc.
Jackson, MS
Tel: 800-360-7788
Web: www.forestry-suppliers.com
Backflow test kits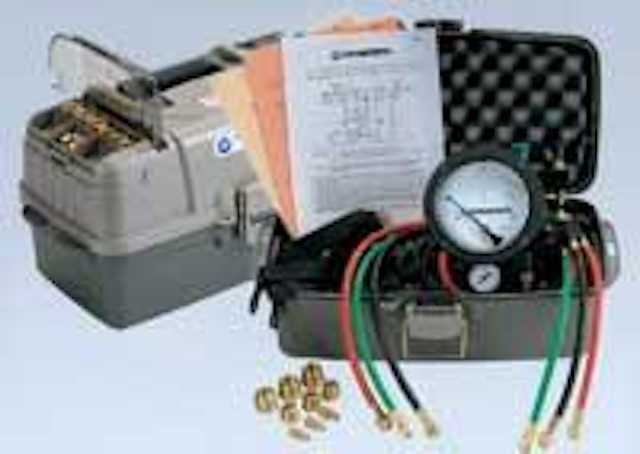 Click here to enlarge image
Conbraco has developed two new lightweight test kits for use with most current makes and models of backflow prevention devices. Made with corrosion-resistant materials, the kits are rated for pressures up to 200 psig and temperatures up to 150 degrees F. The Series 40-200-TKU three-valve kits and the Series 40-200-TK5U five-valve test kits are designed for testing all types of backflow prevention devices, including reduced pressure principle assemblies, double check assemblies, spill resistant vacuum breakers and pressure-type vacuum breakers.
Conbraco Inc.
Matthews, NC
Tel: 704-841-6000
Web: www.conbraco.com
Pump basin packages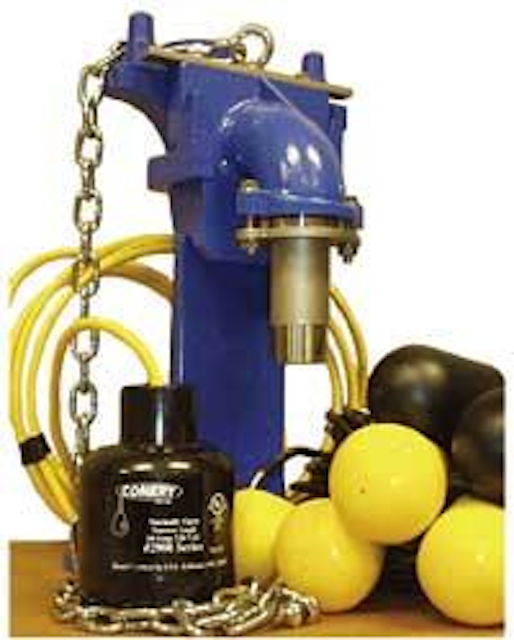 Click here to enlarge image
Conery Mfg. has introduced a line of basin packages designed to simplify fabrication of standard pump stations by supplying components in a single package sourced from one vendor. Packages are available for both simplex and duplex pump stations or they can be customized to a particular specification. Each package is equipped with the company's Base Elbow Rail System for either 1.25'' or 2'' vertical discharge pumps.
Conery Mfg., Inc.
Ashland, OH
Tel: 419-289-1444
Web: www.conerymfg.com
Polymer activation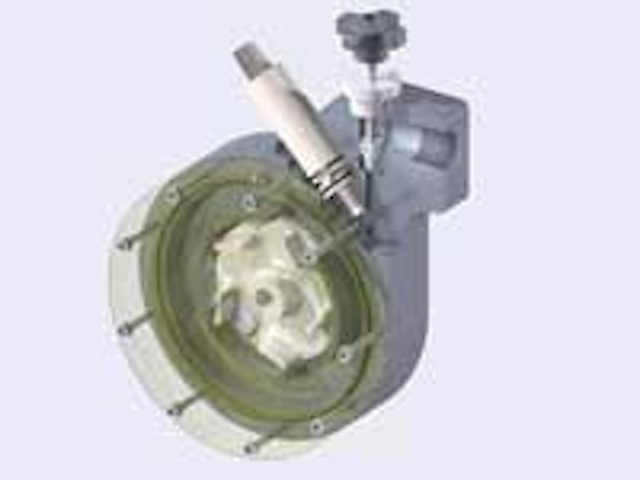 Click here to enlarge image
The HyBlend HM series liquid polymer activation technology, available from EnPro Technologies, is a hybrid, combining the reliability of non-mechanical blending with the control and versatility of mechanical blending. The technology addresses the shortcomings of non-mechanical blending by eliminating the reliance on water pressure, the ability to control mixing intensity, and the ability to effectively activate polymer at very low flow rates. The technology delivers the reliability of non-mechanical blending while preventing polymer damage due to excessive mixing energy. The system is ideal for the full range of polymer applications found in water, wastewater and industrial processes. These applications include clarifiers, filters, sludge thickeners, sludge dewatering and sludge drying.
EnPro Technologies Ltd.
Lee's Summit, MO
Tel: 303-530-3910
Web: www.enpro-tech.com
Valve actuator control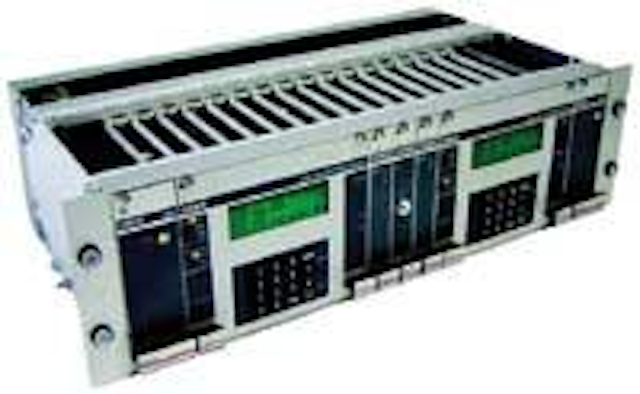 Click here to enlarge image
Rotork has announced an Ethernet upgrade for its Pakscan valve actuator control subsystem. The retrofitable upgrade provides the benefits of Ethernet connectivity with an industrially designed, single-fault-tolerant field digital network. Standard features of the Ethernet upgrade include an embedded Web server; Modbus TCP support for integration into process monitoring and control systems; plug-and-play field connectivity for up to 240 valve actuators on a loop up to 10 miles long; and single-fault tolerance, which provides security for such network disturbances as open circuits, short circuits, and ground faults. When a fault is present, the subsystem automatically isolates the faulty section of network cable and reroutes communication to all devices without process disruptions. Status, alarm, and diagnostic information is available to the user via a preconfigured graphical embedded web server. No custom programming is required, and all information is available from any browser on the user's LAN.
Rotork Controls, Inc.
Rochester, NY
Tel: 585-328-1550
Web: www.rotork.com
Interface module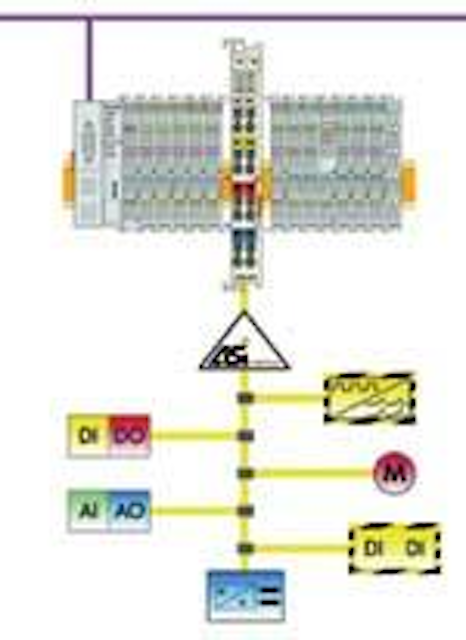 Click here to enlarge image
WAGO has introduced the new 750-655 AS-Interface Master module as part of the WAGO-I/O System. This module allows seamless integration of the AS-Interface bus protocol as a sub-network to other popular bus protocols such as Ethernet, PROFIBUS, DeviceNet, MODBUS, etc. The module is housed in a 12 mm-wide package and is integrated into the I/O node the same way as other 750 series I/O modules.
WAGO Corp.
Germantown, WI
Tel: 262-255-6333
Web: www.wago.com
Security documentation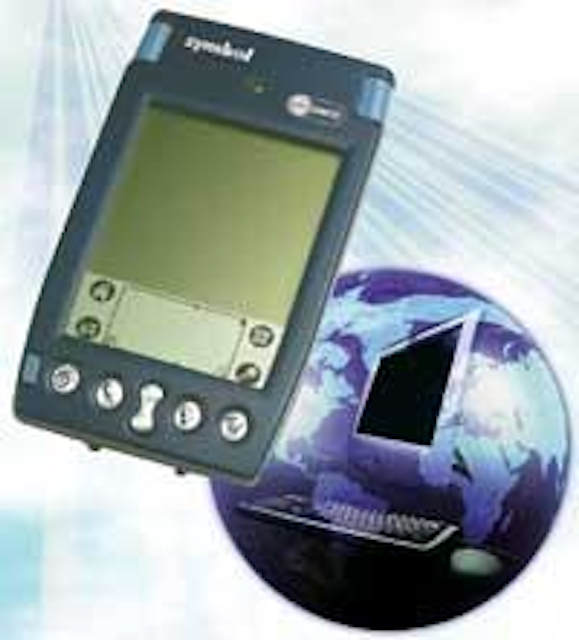 Click here to enlarge image
TISCOR has released TourWatch XT, the newest version of its software used by facilities to streamline security-related documentation. The new application is now available for use with Palm Pilots, which opens up an array of options to users. Once used with scanning devices to scan barcodes at specific locations and document the presence of security personnel at inspection points, the new Palm-enabled system helps inspectors document detailed information about their checks through manual entries onto the Palm or by choosing options from pick lists on the hand-held. The inspections are then time-and-date stamped by the system, providing indisputable proof that the checks occurred.
TISCOR
San Diego, CA
Tel: 800-227-6379
Web: www.tiscor.com