PRODUCTS & SERVICES — CORROSION CONTROL
Taylor Technologies offers two field tests for analyzing silica-based corrosion control programs in municipal drinking water systems.
May 1st, 2004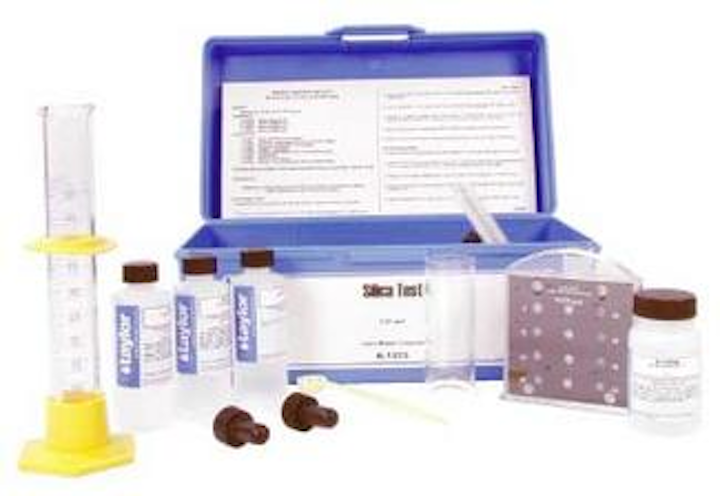 Corrosion testing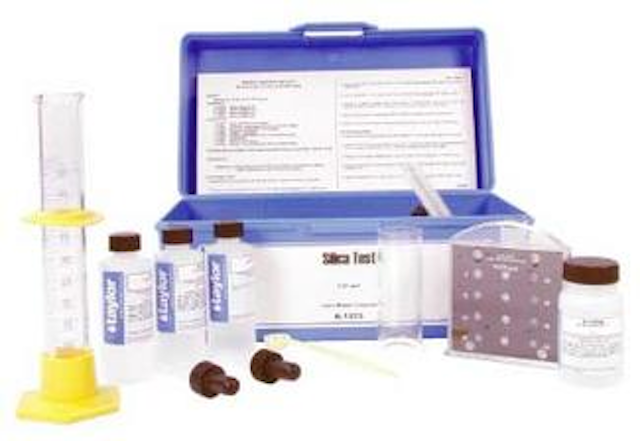 Click here to enlarge image
Taylor Technologies offers two field tests for analyzing silica-based corrosion control programs in municipal drinking water systems. These colorimetric tests employ the heteropoly blue method and are suitable for monitoring both passivation and maintenance dosages. The K-1272 includes the company's Slide™ comparator, which compensates for color and turbidity present in water samples. The test range is 0–50 ppm with standards for 0, 5, 10, 15, 20, 25, 30, 40, and 50 ppm SiO2.
Taylor Technologies, Inc.
Sparks, MD
Tel: 800-837-8548
Web: www.taylortechnologies.com
Polyurethane coating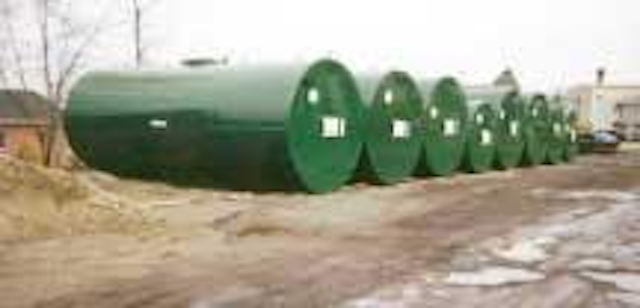 Click here to enlarge image
Chemline has announced the development of a new solvent-free, two component polyurethane coating that is applied directly to prepared steel, ductile iron or concrete to provide corrosion protection for the substrate. Chemthane 2260™ is a 100 percent solids (Zero VOC), fast-cure polyurethane that can achieve high film build in a single coat multi-pass application. Primers are generally not required for application of this product. It is used to protect underground tanks, pipelines and pilings.
Chemline Inc.
St. Louis, MO
Tel: 314-664-2230
Web: www.chemline.net
Spray system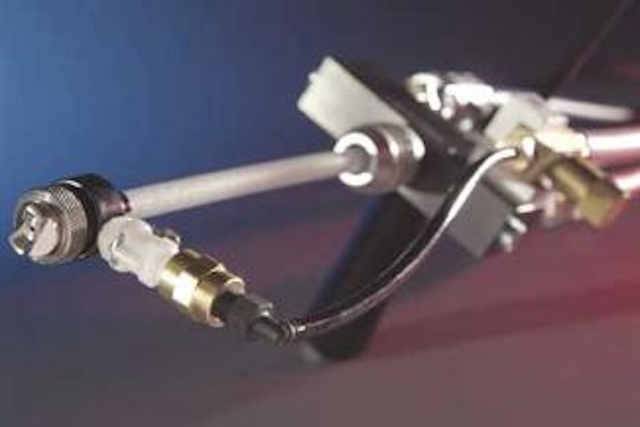 Click here to enlarge image
For low-pressure spray applications, TAH offers a low-cost spray system. This disposable assembly can be used with conventional meter/mix equipment. Common applications include truck bed liners, concrete coating and tank repair. The reactive coating is mixed within a special static mixer. At the mixer outlet, air is introduced which atomizes the liquid stream. This is effective for high viscosity liquids and abrasive suspensions. Since the reactive coating is contained completely within the disposable static mixer, clean up time is minimal.
TAH Industries
Robbinsville, NJ
Tel: 800-257-5238
Web: www.tah.com/quickspray
Corrosion control services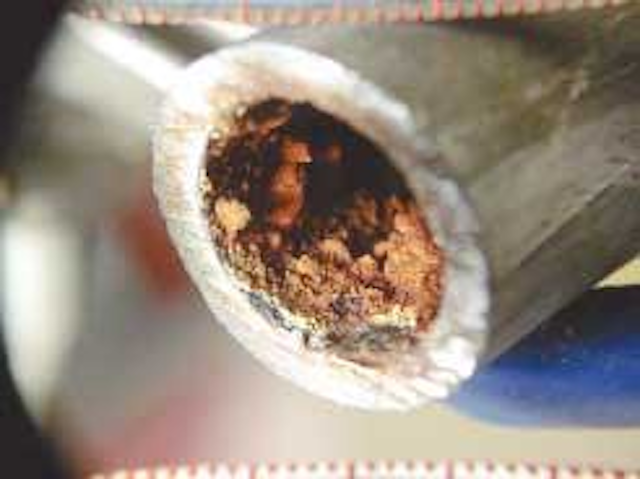 Click here to enlarge image
The engineering firm HDR helps utilities develop techniques to monitor and mitigate corrosion in their water distribution systems. The company has worked with more than 100 utilities, helping them achieve compliance with EPA's Lead and Copper Rule, mitigate red water problems, and conduct forensic assessments of corrosion-related failures. HDR Corrosion Services Laboratory is on call to assist utilities with these and a host of other water quality services.
HDR Inc.
Omaha, NE
Tel: 402-399-1000
Web: www.hdrinc.com
Epoxy coating, primer
Click here to enlarge image
Sherwin-Williams Industrial and Marine Coatings group now offers Dura-Plate® 235 NSF Multi-Purpose Epoxy and Dura-Plate® UHS NSF Primer as part of the company's comprehensive ControlTech™ line of low-VOC, high performance coating systems for tank linings, secondary containment, and corrosion control. Both coatings were recently approved to ANSI-NSF Standard 61 for potable water on tanks of 1,000 gallons and larger and 36'' and greater pipe diameters.
Sherwin-Williams Co.
Brea, OH
Tel: 800-524-5979
Web: www.sherwin-williams.com
Coating system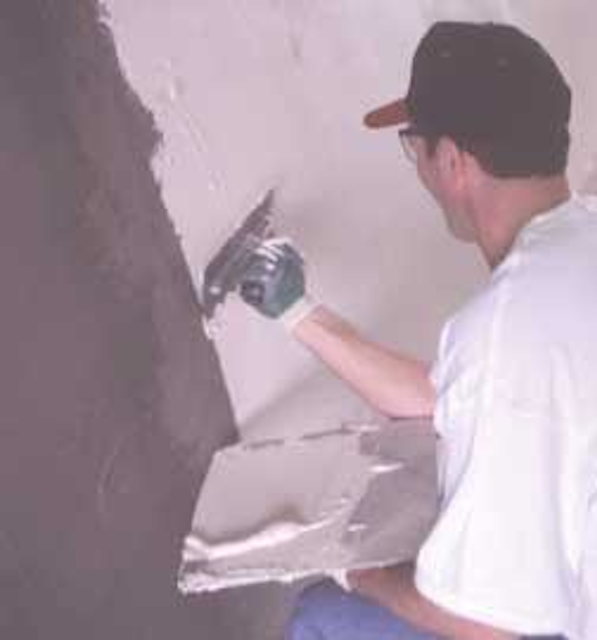 Click here to enlarge image
Tnemec, a manufacturer of water and wastewater coatings and linings, has developed a new product for use in severe corrosion environments that experience high levels of hydrogen sulfide gas and sulfuric acid. Series 434 Perma-Shield H2S is a modified polymer mortar providing excellent resistance to microbiologically induced corrosion, H2S gas permeation, abrasion, and chemicals common to treatment areas.
Tnemec Co.
Kansas City, MO
Tel: 800-863-6321
Web: www.tnemec.com
Composite structures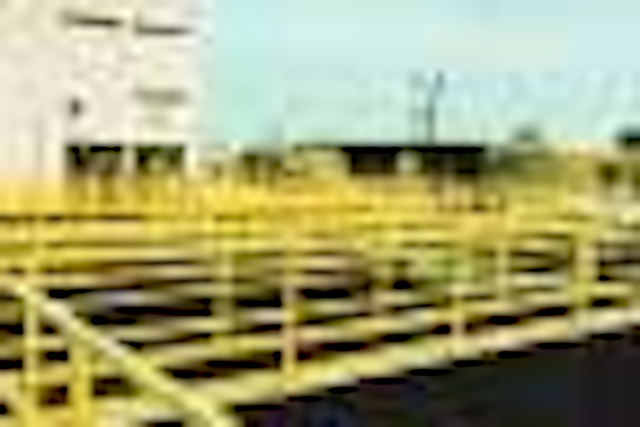 Click here to enlarge image
Fibergrate manufactures a wide range of products specifically designed for environments where chemicals and other corrosive materials attack and destroy metal. The company's corrosion-resistant products include molded and pultruded grating, floorplate, pultruded handrail and ladder systems, pedestals, platforms, stairs, and a wide range of structural shapes. Ideal for water and wastewater facilities, these products provide longer service life and lower life cycle costs than metal. The company also offers turnkey design, engineering, fabrication, and installation services.
Fibergrate Composite Structures
Addison, TX
Tel: 800-527-4043
Web: www.fibergrate.com
Coating systems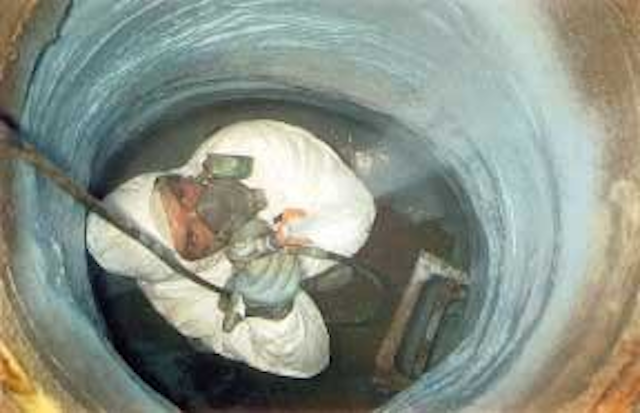 Click here to enlarge image
Raven® and AquataPoxy® coating systems, available from Raven Linings, are 100% solids epoxies applied by trained, Certified Applicators. The company offers a variety of coatings for structural rehabilitation of concrete, brick or steel structures or corrosion protection for new structures.
Raven Lining Systems
Tulsa, OK
Tel: 800-324-2810
Web: www.ravenlining.com
Hydrogen sulfide monitor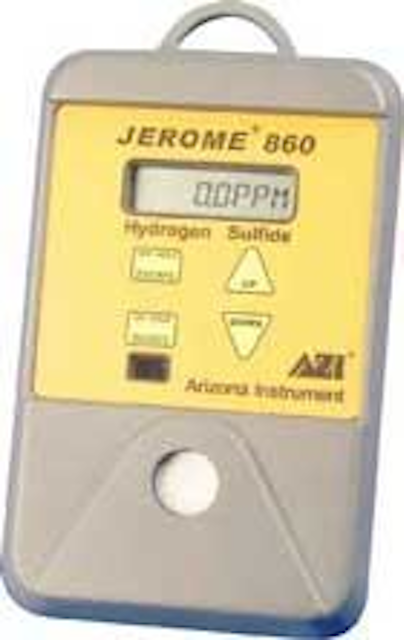 Click here to enlarge image
Wastewater treatment facility managers now have a new weapon in their fight against corrosion and nuisance odors. High hydrogen sulfide levels, the primary culprit, can now be tracked with Arizona Instrument's new Jerome 860 continuous monitor. The hydrogen sulfide monitor's automatic, long-term monitoring helps users determine how well control measures are working. The unit measures and stores up to 100,000 data points, which can be downloaded to either a PDA or a PC.
Arizona Instrument
Tempe, AZ
Tel: 800-290-1414
Web: www.azic.com
Corrosion, odor control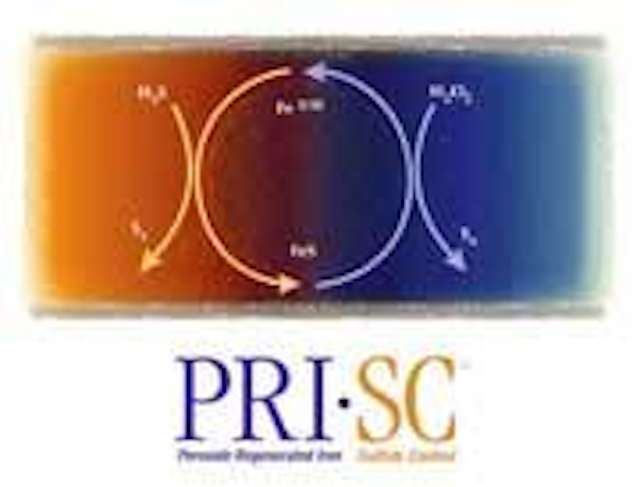 Click here to enlarge image
The use of hydrogen peroxide and iron salts are both proven methods for treating sulfide for odor and corrosion control in collection systems. US Peroxide has integrated these two methods in a synergistic fashion that results in improved performance and lower iron consumption. The proprietary technology is known as Peroxide Regenerated Iron - Sulfide Control™ or PRI-SC™. Along with long-duration control of sulfides to low levels, the technology provides benefits that include rapid oxidation, improved influent quality and benefits for clarification and digesters.
US Peroxide, Inc.
Atlanta, GA
Tel: 404-589-9381
Web: www.h2o2.com
Odor, corrosion control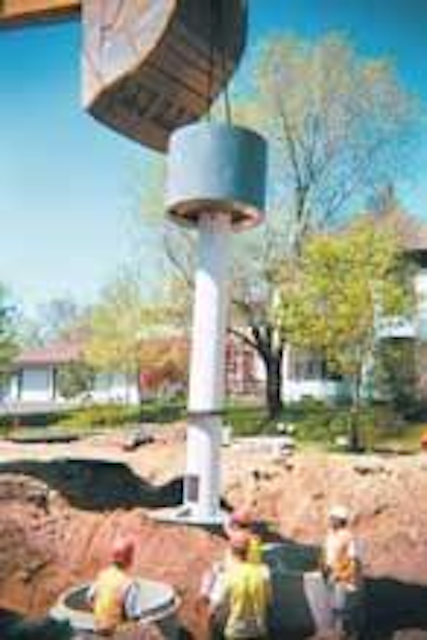 Click here to enlarge image
Ipex offers the Vortex Flow Insert, a system designed to eliminate sewer odor emissions and control corrosion. The insert's high-tech, low-maintenance design has no moving parts and offers savings over conventional chemical injection systems. Applications include any sewers that have potential for odorous discharges including manhole drops, pumping station wet wells, and forcemain discharges. The insert features a patented spiral flow design that uses "passive hydraulic technology" to harnesses the energy of the sewage flow to re-aerate the sewage and oxidize odorous gases.
Ipex Inc.
Tel: 800-463-9572
Web: www.ipexinc.com
Concrete corrosion protection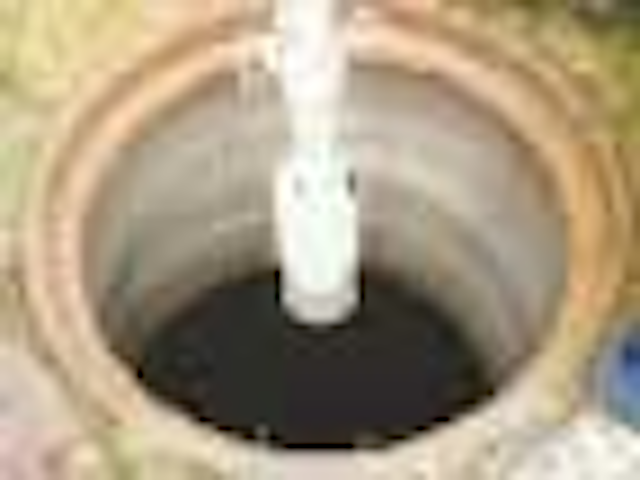 Click here to enlarge image
Con(mic)Shield®, available from AP/M Permaform, is designed to prevent corrosion in concrete sewer structures. The liquid admixture can be incorporated into repair mortars as well as new concrete for pipe, manholes and similar sewer structures. It prevents the growth of the T. bacteria that creates acid from sewer gases. It is not a surface treatment that can chip, peel or delaminate. It is throughout the concrete matrix for long term protection against MIC.
AP/M Permaform
Johnston, IA
Tel: 800-662-6465
Web: www.permaform.net