Montana City Upgrades Aging Headworks Facility to Better Protect Operating Equipment
After more than 25 years of service, the original headworks facility at the Missoula Wastewater Treatment Plant, located in the city of Missoula, Mont., plagued public works staff ...
Sep 29th, 2014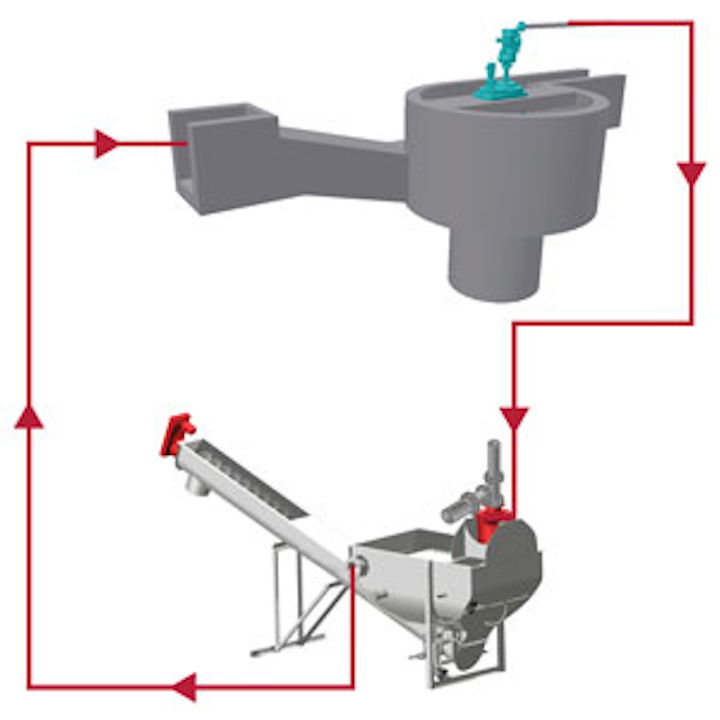 By Brandon Sayers

After more than 25 years of service, the original headworks facility at the Missoula Wastewater Treatment Plant, located in the city of Missoula, Mont., plagued public works staff with increasing maintenance and diminishing performance, including inefficient grit removal that was adversely affecting downstream equipment.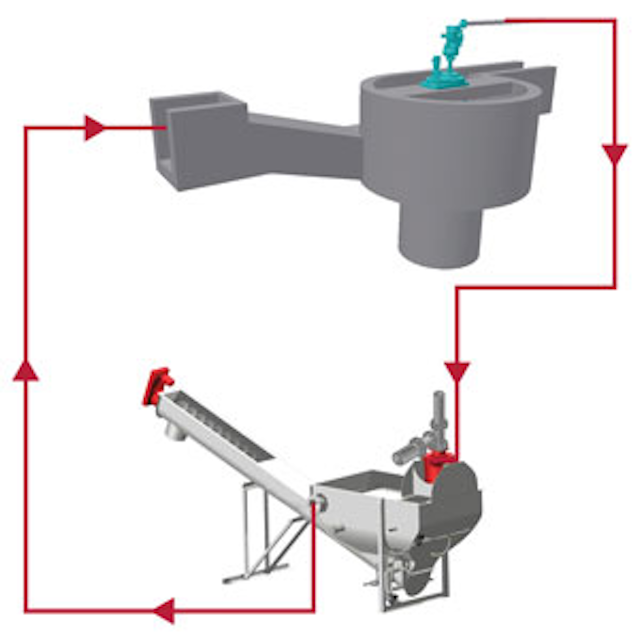 The Missoula headworks grit removal and washing scheme comprises 360-degree hydraulic vortex grit chambers and grit washer technology produced in the U.S. The space-efficient designs of the systems were ideal due to the facility's limited space.

Missoula's treatment plant, which was originally located well outside the city limits when it was commissioned in 1962, now finds itself surrounded by municipal growth. As such, expanded population and higher loads contributed to wear on the facility. The performance of the original grit removal system was also so poor that manual removal of both organic and inorganic material was required.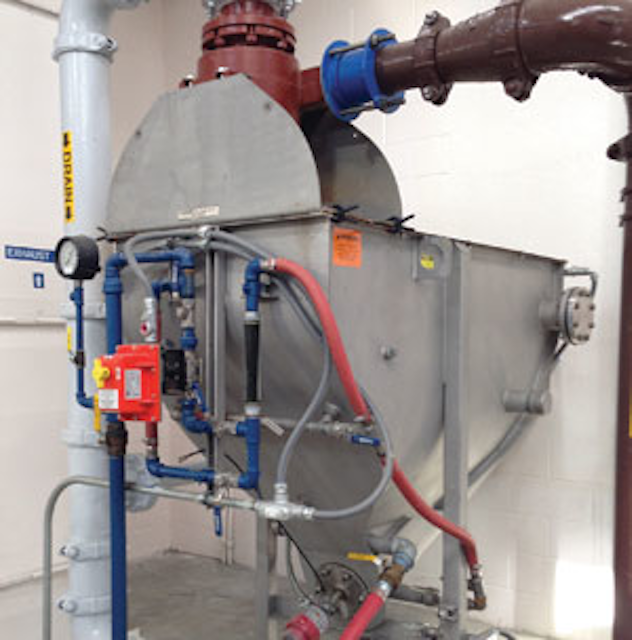 The new headworks facility included two grit washers to help reduce odors and simplify the disposal of grit. The system produces grit that is less than 5 percent putrescible organic material.

"It was really tired," said Gene Connell, treatment supervisor for the Wastewater Division in Missoula. "It just wasn't built to today's standards, and there wasn't any practical opportunity for expansion or [retrofit] upgrade."

Because of the poor performance at the headworks facility and lingering odor problems, Missoula decided to construct a new headworks facility, including a new grit removal system. The city began exploring grit removal and washing technologies that offered covered channels, high grit removal efficiencies and odor-reducing grit washing technologies. Obviously, a compact arrangement was key in order to fit within the existing confines.

Following its review, the city and its engineer specified state-of-the-art hydraulic vortex grit removal technology from Smith & Loveless. The system comprises two PISTA®Grit Chambers and two PISTA® TURBO™ Grit Washers and Grit Concentrators. The scheme is designed to meet an average daily flow of 7 million gallons per day (MGD) and a peak flow of 13 MGD.

The grit chambers, which separate and remove inorganic material ranging mostly from 100 to 300 microns in size, rely on a hydraulic design that creates an internal vortex action. The vortexing sweeps the particulates along the chambers' flat floor surface into a centralized lower hopper. Therefore, no settling or detention times require figuring or matching with incoming grit profiles.

Moreover, rotating paddles exist a few inches above the centralized opening in order to lift the lighter organic material out of the chambers for downstream degradation and treatment. Meanwhile, the collected grit is eventually transported to grit dewatering and washing phases.

Following the grit concentrator, which further separates residual organic from the collected grit, the grit washers utilize patented triple-washing action and dewatering to produce a finalized grit product that consists of less than five percent putrescible organic material and 10 percent water content. The unique combination of rinsing, air scouring and agitation results in processed grit with significantly reduced odors, safely prepared for disposal.

Since going on-line more than two years ago, the new headworks facility has performed up to expectations, according to Connell. Grit removal efficiencies are much higher and maintenance has been significantly reduced.

"As operators, you can look and see the performance," Connell said. "It's clearly better. We're getting much better grit removal. It runs smoothly."

The robust construction of the system -- which is "built for the long haul" as Connell put it -- makes the city of Missoula very confident to provide decades of dependable service.

About the Author: Brandon Sayers is a technical contributor with Smith & Loveless, Inc., a manufacturer of packaged, above-grade pump stations, grit removal systems and wastewater treatment systems. He can be reached at
bsayers@smithandloveless.com.

Smith & Loveless Inc. is an exhibitor at WEFTEC.14 and can be found at Booth 3135. For more information, visit www.smithandloveless.com.