Preventing Corrosion: Optimum Protection Starts with a Metallically-Pure, Stress-Free Surface
Producing a metallically-pure, stress-free, smooth surface gives material optimal corrosion protection and requires the removal of oxide layers, chloride and minute traces of others metals. Further, benefits include smoother operational processes, high and more consistent performance, increased continuity in contribution to a service network, and long-term cost savings.
Sep 22nd, 2014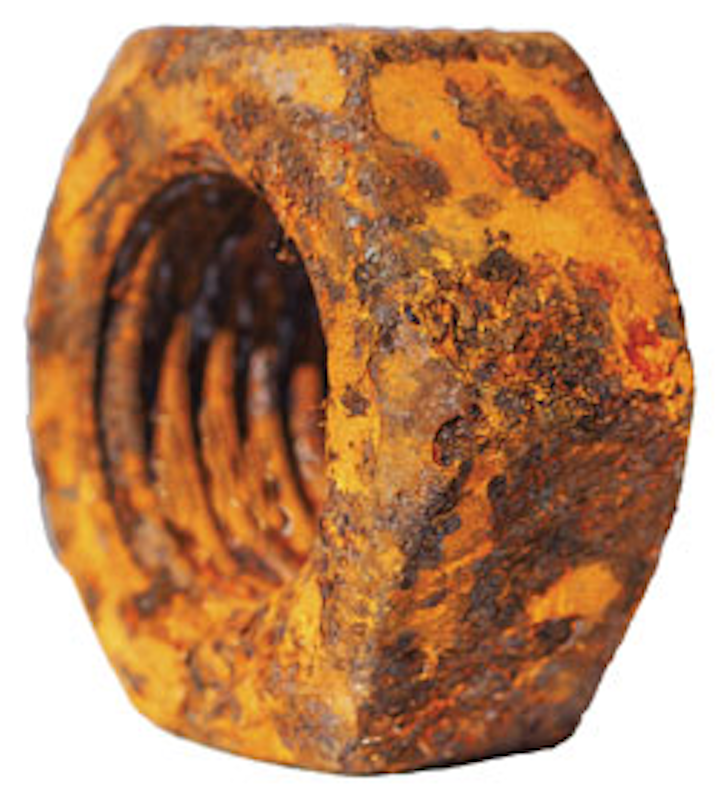 By T.R. Gregg
Corrosion -- the process of impairing or deteriorating -- is in no way ideal for a wastewater treatment plant (WWTP) environment. Once it occurs, corrosion is a process that cannot be reversed and damaged equipment can only be replaced. As a result, it is an absolute necessity to prevent corrosion at as many points as possible.
It is, however, possible to successfully combat corrosion in WWTPs. Huber Technology, for example, uses a comprehensive treatment process for the stainless steel used to manufacture its components to ensure optimum protection.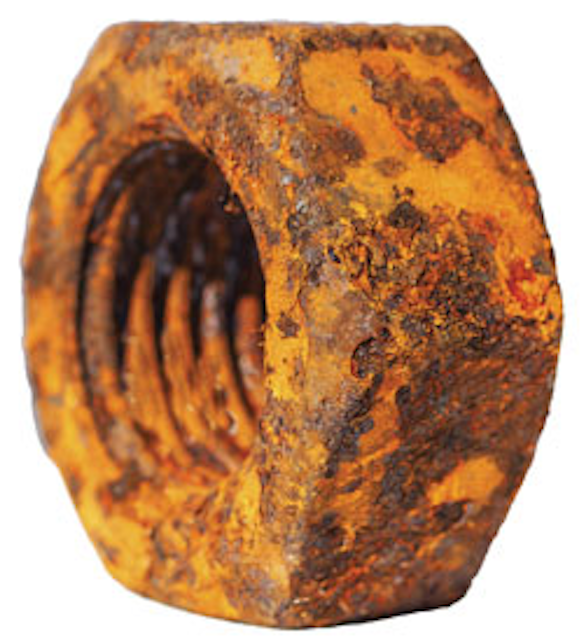 The harsh enviroment of a wastewater treatment plant makes metals and concrete vulnerable to damage from corrosion.
There are many levels of corrosive damage that can attack metals and concrete -- both of which are key components in WWTPs. Here, the focus will be on corrosion of metal.
WWTP mechanisms experience two types of corrosion: atmospheric and immersion. These corrosion-intensive components include any metallic mechanisms that work within the treatment system or even in the vicinity of the channels. The often-present hydrogen sulfide has wide-ranging effects in these systems and is the most notable cause of corrosion in metal components.
Note that when severe immersion corrosion of components was identified in and around the primary and secondary clarifiers at two Army Installation WWTPs, for example, the culprit was identified as hydrogen sulfide in the atmosphere, in addition to moisture and high humidity.
The corrosion problems were mitigated by several actions, including the careful selection and implementation of corrosion-
protected treatment system components, such as screens and fine screens, grit separators and screw presses. Further, it has been proven that the installation of components that are already
corrosion-protected gives WWTPs the highest potential for maintaining a treatment system that is at low risk for corrosion. A low-corrosive environment also positions WWTPs for optimum operating conditions, reduced maintenance and increased safety.
Metallic components in WWTPs are corroded by hydrogen sulfide and microbiologically-induced corrosion from microorganisms that thrive in the wastewater as it enters the headworks, as well as by chlorine used to treat the wastewater before it is released as clean effluent into creeks and rivers. As a result, the process used to protect stainless steel components from corrosion is as important as the fact that they are treated at all.
Producing the Best Surface
Producing a metallically pure, stress-free, smooth surface that gives material optimal corrosion protection requires the elimination of:
Oxide layers, cinder and traces of tarnish
Even minute traces of other metals
Chloride, bromide and iodine ions
Stresses stemming from mechanical processing
Four surface treatments are commonly used to help achieve surface corrosion protection, but they have notable drawbacks.
Blasting: Can introduce contamination through the glass bead blasting materials
Abrasion: Can introduce new surface tension
Pickling: Chemically wears off coarse grain using acid and produces spent acid that must be disposed of safely
Polishing: Can wear away too much of the surface
When each of these processes is analyzed, pickling rises to the top as the most efficient and least risky process for attaining corrosion protection.
Within pickling, there are several techniques:
Spray pickling: Adds acids and detergents (best for larger containers and work pieces)
Pickling paste: Uses diluent and pickling acid (works well for treating welding joints and local corrosion)
Surface pickling: Uses detergents and orthophosphoric acid (and treats already pickled surfaces)
Pickling bath: Uses pickling acids and detergents (used with complete stainless steel components)
Of these processes, the pickling bath is the most beneficial in a central pickling plant because it produces even treatment into hard-to-reach areas; reduces emission loads and environmental pollution; uses automation, which eliminates the introduction of human errors; and can be accomplished at a reasonable cost.
A pickling bath:
Ideally uses a pickling solution consisting of nitric acid and hydrofluoric acid
Produces processing-related material changes
Reverses alterations caused by edging, welding or contact with other materials
Eliminates ferritic inclusions, chromium-carbide formations and changes in the crystalline surface structures
Avoids later-occurring types of corrosion associated with stainless steel (particularly intercrystalline corrosion, grain border corrosion and contact corrosion)
Using the pickling bath method requires expertise, state-of-the-art technology, wastewater treatment, the orderly disposal of residual wastes, and significant financial investment. The benefit to the end product and the economic soundness of the process make the investment worthwhile.
A Noticeable Difference
Durability of process-critical components impacts a plant's overall health and reputation. As such, the difference in products manufactured from treated stainless steel is evident to plant supervisors using them.
While some may believe that stainless steel is stainless steel -- treated or not -- the track record for components manufactured with adequately and correctly treated stainless steel, such as Huber's, illustrates quite the opposite. Those who invest in such solutions reap benefits far beyond simple resistance to corrosion: They see smoother operational processes, high and more consistent performance, increased continuity in contribution to their plant and municipality's service network, and long-term cost savings.
About the Author: T.R. Gregg has a 25-year history in the wastewater treatment technology industry and is serving his ninth year as Huber Technology's national marketing manager. Huber Technology serves the municipal and industrial wastewater treatment market with high-quality liquid-solid separation technology.