DistribuTECH Show Preview
DistribuTECH Conference & Exhibition 2014, one of the utility industry's leading annual transmission and distribution events, will take place Jan. 28-30, 2014, at the Henry B. Gonzalez Convention Center in San Antonio, Texas.
Jan 10th, 2014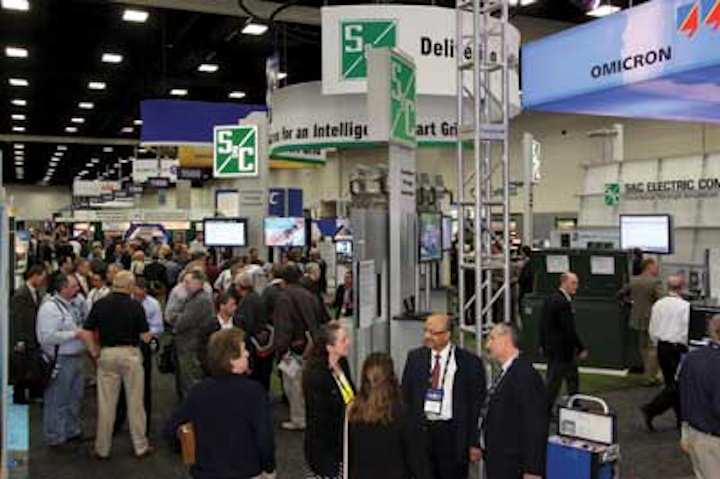 Jan. 28-30, 2014 | San Antonio, Texas
DistribuTECH Conference & Exhibition 2014, one of the utility industry's leading annual transmission and distribution events, will take place Jan. 28-30, 2014, at the Henry B. Gonzalez Convention Center in San Antonio, Texas.
Entering its 23rd year, DistribuTECH welcomes nearly 10,000 attendees and hosts more than 400 exhibiting companies, providing electric and water industry professionals from around the globe an opportunity to network, learn and share their interests and expertise.
Although DistribuTECH has historically focused on power-specific systems, it has significantly increased its coverage of the water industry in recent years and continues to see an increase in water exhibitors and attendees.
DistribuTECH's commitment to strengthening the presence of water in its program is evidenced by an entire track dedicated to water utility management systems, equipment and technologies. The Water Utility Technology Track will explore many of the technologies being considered by water utilities across the country. Here's a sneak peek at what you can expect to learn.
Water Utility Technology Track
AMI: A Multi-Utility Technology
Tuesday, Jan. 28, 1 p.m. - 2:30 p.m.
Advanced metering infrastructure (AMI) provides significant value across utility platforms. This session will demonstrate the power of AMI and discuss how water, electric and gas utilities have worked together to make the most of their AMI investments.
Deriving Value from AMI Analytics
Tuesday, Jan. 28, 3 p.m. - 4:30 p.m.
Advanced metering infrastructure (AMI) holds tremendous potential for helping utilities streamline operations, but the massive amount of data generated by AMI can be daunting. This session will explore how utilities have been able to analyze AMI data to make effective business decisions across their organizations.
SCADA, Data and Beyond
Wednesday, Jan. 29, 9:30 a.m. - 11 a.m.
SCADA and automation play a critical role in managing water. Many aspects need special consideration, however, including secure communications, data management and new innovations such as cloud technologies. The presenters in this session will discuss how utilities are meeting today's challenges with these solutions.
Smart Asset and Work Management Strategies
Thursday, Jan. 30, 8:30 a.m. - 10 a.m.
Utilities are finding innovative ways to optimize operations to meet increasing financial, workforce and customer pressure. This session will demonstrate how utilities have increased efficiencies through technologies - such as GIS - that help them visualize their businesses and spot areas for improvement.
Innovative Energy Management
Thursday, Jan. 30, 10:30 a.m. - 12 p.m.
Energy costs account for the largest annual expenditure at water and wastewater facilities today. This session will explore some unique approaches to managing energy usage - and saving big dollars in the process. As in previous years, DistribuTECH will offer its Utility University (UU) program, featuring a number of pre-conference educational courses. Topics will include big data, cybersecurity, meter data management, communications infrastructure, and more. UU courses of interest to the water industry include:
Sunday, Jan. 26
UU 111: A Primer on Big Data and Grid Analytics: The Road to the Future
Monday, Jan. 27
UU 201: Utility Enterprise Analytics: Foundation, Architecture and Implementation Roadmap
UU 212: Deriving Cybersecurity Requirements: From Industry Standards to Project Specifics
UU 216: MDM: What is it? How do I use it?
UU 221: Replacement Alternatives for Your Aging Communications Infrastructure
UU 225: AMI Operations: Best Practices for Organizing and Running Your AMI Solution
Learning and Networking Opportunities
Along with its educational offerings, DistribuTECH will feature a keynote address, networking receptions and breakfast roundtables.
The keynote session will feature Randi Zuckerberg, founder and chief executive officer of Zuckerberg Media; Michael W. Yackira, president and chief executive officer of NV Energy; and Doyle N. Beneby, president and chief executive officer of CPS Energy.
DistribuTECH 2014 will once again feature a water-only networking reception sponsored by Master Meter. Join old friends and make new ones in an informal setting on the show floor Wednesday, Jan. 29, from 4 p.m. to 5 p.m.
Breakfast roundtable discussions at DistribuTECH take place Wednesday, Jan. 29, from 7:30 a.m. to 9 p.m. They will provide attendees an opportunity to collaborate with peers and meet industry experts to share information and discuss specific industry topics. Held in an informal setting, they will be moderated by leading professionals in each field. The Water Utility Technology roundtable will discuss current trends affecting the water industry beyond just AMR. What is the future of the water industry? How will small/rural water utilities representing the bulk of the America's 60,000 water systems deal with escalating regulation, tightening water standards and growing reliance on new technologies? In an inviting forum, we'll explore possible answers to these questions.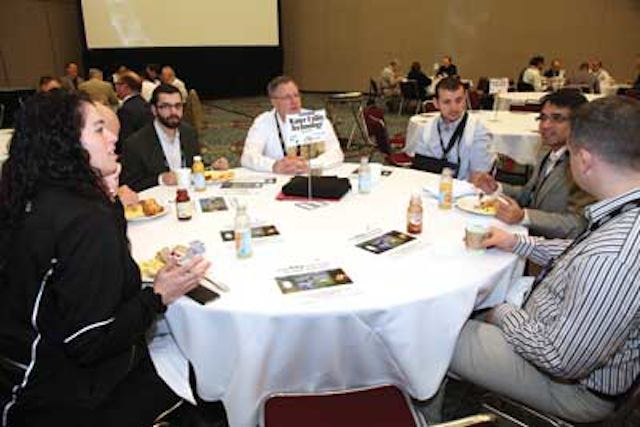 DistribuTECH will be co-located with The Smart Grid Consumer Collaborative's third annual symposium - a forum convening subject-matter experts, industry thought leaders, utility managers and technology vendors interested in advancing their businesses. Further, the seminar affords members of the industry and all stakeholders (utilities, vendors, consumer advocates, and researchers) the opportunity to understand the customers they serve and work in partnership toward a more consumer-friendly smart grid.
If your water utility is looking for ways to improve operations and increase efficiency through technology, DistribuTECH 2014 is an event you don't want to miss. For more information or to register, visit www.DistribuTECH.com.
Exhibitor Showcase
On the exhibit floor, equipment and service providers will showcase their latest technologies, including automatic meter reading and advanced metering infrastructure (AMR/AMI) systems; customer information systems; energy management systems; security systems; pump and motor control and monitoring; GIS mapping systems, hardware and software; SCADA systems monitoring and control; and flow, level and pressure monitoring. These are a few of our favorites.
Flow measurement, control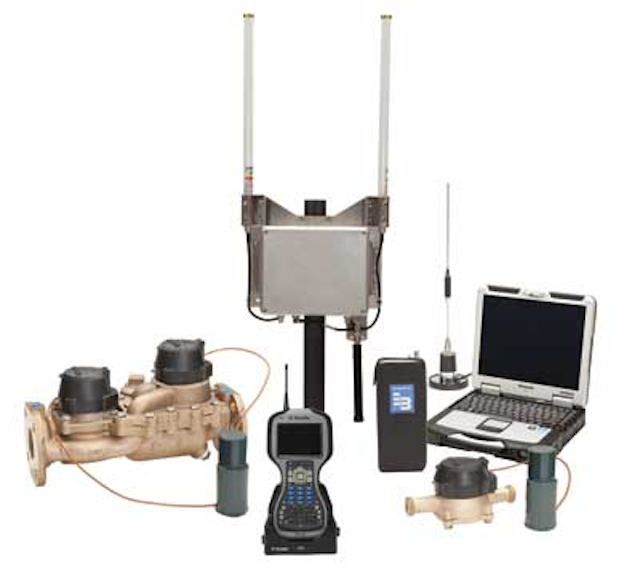 Badger Meter is an innovator, manufacturer and marketer of flow measurement and control products, serving water and gas utilities, municipalities and industrial customers worldwide. The company offers flexible, integrated metering systems including powerful and easy-to-use communications and software technologies and precise and durable flow meters. Its product portfolio includes advanced metering analytics solutions; ORION® AMR/AMI hardware; E-Series® Ultrasonic meters; Recordall® Disc, Compound and Turbo Series meters; Recordall® Fire Hydrant meters, Fire Series meters and assemblies; M-Series® Electromagnetic flow meters; and high-resolution electronic LCD encoders.
Badger Meter Inc.
www.badgermeter.com
Booth 1555
Data-value management
Aclara® represents the industry's leading Intelligent Infrastructure technologies for providing device networking, data-value management, and customer communications to electric, water, and gas utilities globally. Over 500 utilities in nine countries rely on proven Aclara solutions to connect with their customers.
Aclara
www.aclara.com
Booth 1437
Smart metering, measurement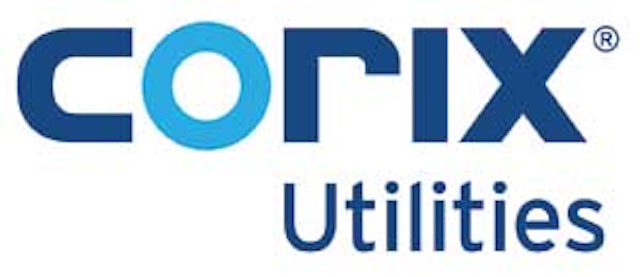 CORIX provides end-to-end smart metering and measurement field services that help gas, water and electric utilities achieve their goals as efficiently as possible. The company brings over 70 years of experience to each project and serve a diverse range of customers across North America, including utilities, municipalities and cooperatives. Its metering services include deployment; maintenance and support; contract meter reading; smart meter/advanced metering infrastructure implementation planning; home area network program design and implementation; transition planning; quality assurance; radio frequency mitigation; and call center operations.
Corix
www.corix.com
Booth 2961
Data management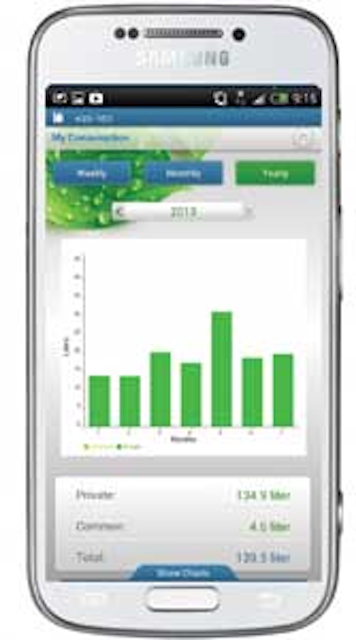 Harmony™ Meter Data Management Software by Master Meter combines dynamic personalized web portals and smartphone apps to improve information sharing while empowering utility customers to take control of their water footprints. Both iPhone and Android app platforms deliver informed conservation at your fingertips. Personalized water usage alerts help customers make informed consumption decisions and reduce month-end billing surprises. Our all-new Allegro™ AMI solution is the powerful conduit of meter asset information, giving utility management remote access to their assets in the field.
Master Meter Inc.
www.mastermeter.com
Booth 2849
Electric access control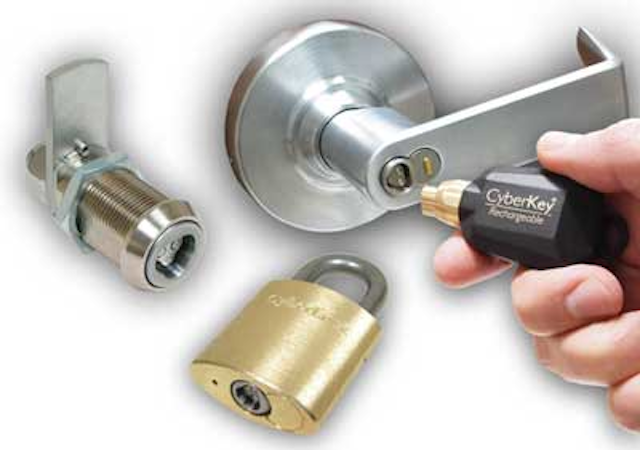 This CyberLock system includes electronic locks and keys that enable water utilities to control and monitor access to entry gates, chemical feed areas, watersheds, water wells, and other water sources. The cylinders and padlocks are built with stainless steel components to withstand wet and corrosive environments. The locks and keys record openings and unauthorized attempts to gain entry. The detailed audit report of each person's key activity and lock openings demonstrates a water utility's due diligence in securing their physical assets to help meet EPA security guidelines aimed at protecting watersheds and sources of drinking water.
Cyberlock Inc.
www.cyberlock.com
Booth 4053 Circle No. 259 on Reader Service Card
Metering systems
Mueller Systems offers a full line of residential, fire line and commercial meters, AMR/AMI systems and related products. Our Smart Metering solutions to optimize the delivery and use of water and energy. Municipalities that supply water and electricity need innovative ways to increase efficiencies, reduce costs, conserve water and energy, and improve customer service. Mueller Systems portfolio of metering systems meets that need.
Mueller Systems
www.muellersystems.com
Booth 1965
Monitoring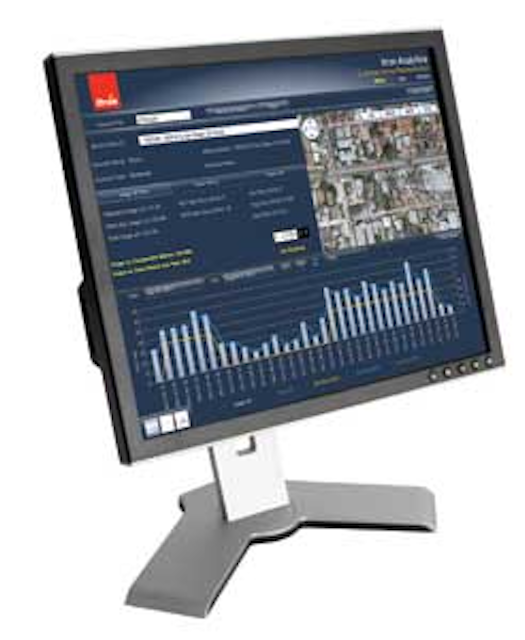 Itron's water solutions help utilities monitor, manage and analyze water resources. At DistribuTECH 2014, the company is showcasing its broad product portfolio, which includes automated meter reading, advanced metering infrastructure and leak detection technologies; software and analytic applications; and professional services. Itron Analytics for water helps utilities use system information to take action and derive greater value from their AMI systems. With Itron's solutions, utilities can responsibly and efficiently manage water resources.
Itron
www.itron.com
Booth 1937
Software
Clevest provides software for mobile workforce management and smart grid operations exclusively for utilities. The company helps enable facilities improve their field operations by rapidly automating and optimizing virtually any field-work activity or process to improve response time and effectiveness. Along with mobile workforce management and smart grid operations and support, Clevest's product suite is also designed to accommodate meter reading and automatic vehicle location.
Clevest Solutions Inc.
www.clevest.com
Booth 611
Operational efficiency
Sensus is a leading clean technology solutions company offering smart meters, communication systems, software and services for the electric, gas and water industries. Sensus technology helps utilities drive operational efficiency and customer engagement with applications that include advanced meter reading, data acquisition, demand response, distribution automation, home area networking and outdoor lighting control.
Sensus
www.sensus.com
Booth 2558
Business performance
Oracle Utilities delivers proven software applications that help utilities of all types and sizes achieve competitive advantage, business performance excellence and a lower total cost of technology ownership. Oracle Utilities integrates industry-specific customer care and billing, network management, work and asset management, mobile workforce management, analytics, and meter data management applications with the capabilities of Oracle's industry-leading enterprise applications, business intelligence tools, middleware, database technologies, as well as servers and storage.
Oracle Utilities
www.oracle.com/goto/utilities
Booth 2648
Infrastructure software solutions
Bentley Systems is the global leader dedicated to providing comprehensive software solutions for the infrastructure lifecycle: from buildings to bridges, transit to utilities, clean energy to clean water, Bentley is Sustaining Infrastructure. Utility Companies and Owner-Operators use our software solutions in network engineering to map, design and engineer their transmission and distribution networks, and to design, build and maintain their substations and power generation plants.
Bentley Systems
www.bentley.com
Booth 1863
Weather station

Campbell Scientific specializes in versatile, programmable, stand-alone systems that include weather applications. The UTILITY-MET100 is a general, utility-grade SCADA weather station specifically designed for the utility market. Campbell's standard UTILITY-MET station provides weather station measurements in a configurable, turn-key package designed to simplify installation and commissioning. It supports any sensor and communication option. It can also be configured to meet EPA Permitting Guidance Standards for the Prevention of Significant Deterioration. Built-in security features keep the UTILITY-MET station and its data safe and secure.
Campbell Scientific
www.campbellsci.com
Booth 3977
Engineering and design services
Black & Veatch delivers a complete solution to maximize the reliability, efficiency and performance of electric and water utilities. Working to create the next generation utility, Black & Veatch looks beyond the grid, working throughout the utility system to deliver the Smart Utility™.
Black & Veatch Corporation
www.bv.com
Booth 2855 Circle No. 264 on Reader Service Card