Aeration
A new high-efficiency aerator, designed to provide maximum aeration while using only a fraction of the energy required by other models, has been introduced by Airmaster Aerator.
Jul 1st, 2012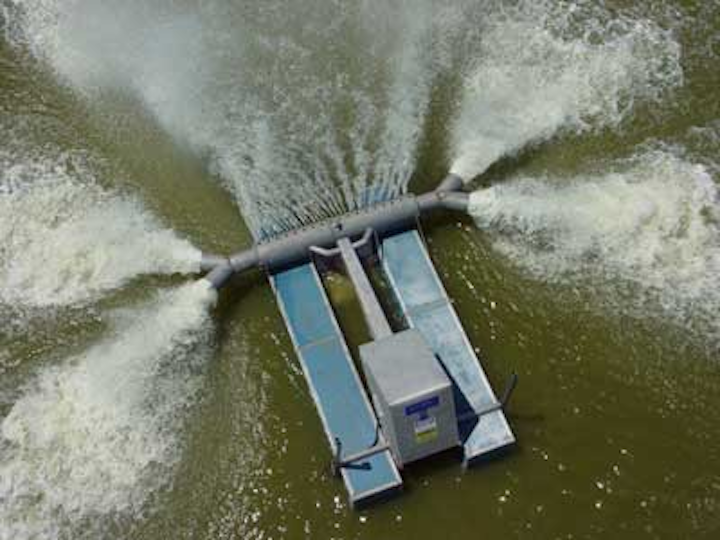 A new high-efficiency aerator, designed to provide maximum aeration while using only a fraction of the energy required by other models, has been introduced by Airmaster Aerator. The new 50 hp Turbo X-Treme Magnum is a floating/surface aerator that can pump 12.5 million gallons of water per day. Powered by an energy-saving motor, it incorporates a "turbo" blower and a double-sided impeller to achieve high-capacity water movement.
Airmaster Aerator Inc.
www.airmasteraerator.com
---
Customizable SCADA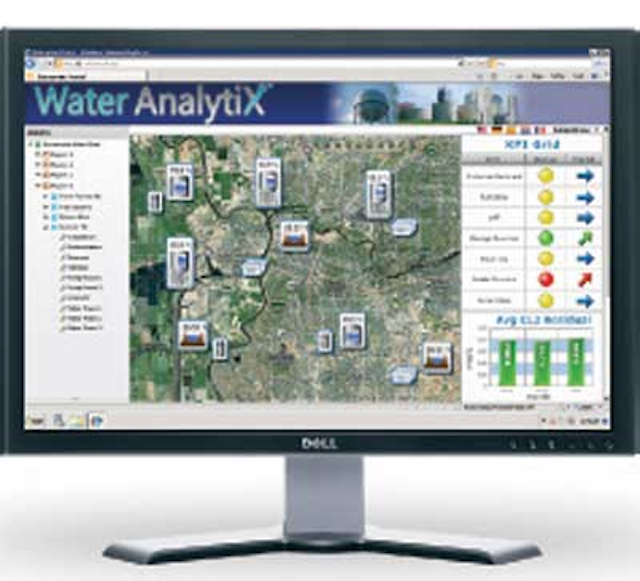 Mitsubishi Electric's MC-Works SCADA solutions include a comprehensive selection of HMI units and SCADA software geared for both the Industrial and Municipal Water markets. Drag and drop object oriented programming provide users with a single software package for interface, historian, alarm management and even multi-language support.
Mitsubishi Electric Automation Inc.
www.meau.com
---
CCFRPM pipe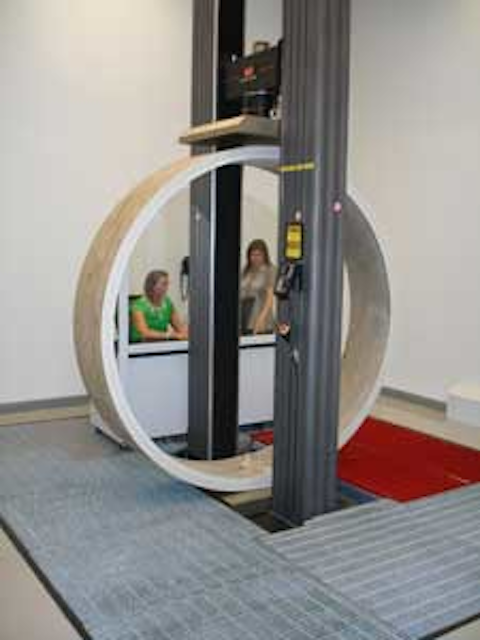 Hobas Pipe has introduced a new, larger diameters of its centrifugally cast, fiberglass-reinforced, polymer mortar (CCFRPM) pipe. The company now manufactures pipe in diameters from 18" to 126" with capabilities to produce even larger diameters. Recent projects using the expanded diameter range include two new sizes. One is a 120" diameter that will be supplied to the City of Houston's Northside Sewer Relief Tunnel, area 5.
Hobas Pipe USA
www.hobaspipe.com
---
Bench-top analyzers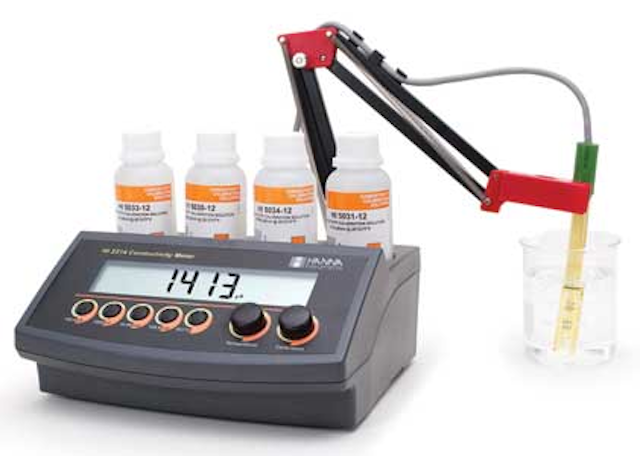 Hanna Instruments has redesigned several of its analytical Bench-Top Meters. The new meters for pH, Electrical Conductivity (EC) and Resistivity measurements, have been redesigned to improve usability, save space and give the units an attractive, uniform appearance. The meters include: HI 2209 (pH/mV Meter), HI 22091 (pH/mV Meter with Analog Output), HI 2314 (EC Meter), HI 2315 (EC Meter), HI 23151 (EC Meter with Analog Output), and HI 2316 (EC and Resistivity Meter).
Hanna Instruments Inc.
www.hannainst.com
---
Stainless steel enclosures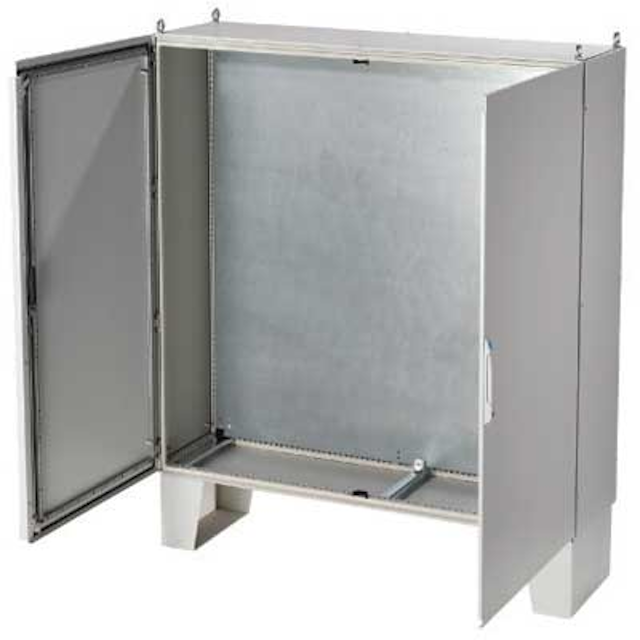 Rittal TS8 stainless steel modular enclosures are designed for use in harsh environments. They are available as single-door freestanding and double-door floor mount models rated to the UL Type 4X standard. Available in Type 304 stainless steel the new models are designed for easy access and easy configuration.
Rittal Corp.
www.rittal-corp.com
---
AC motors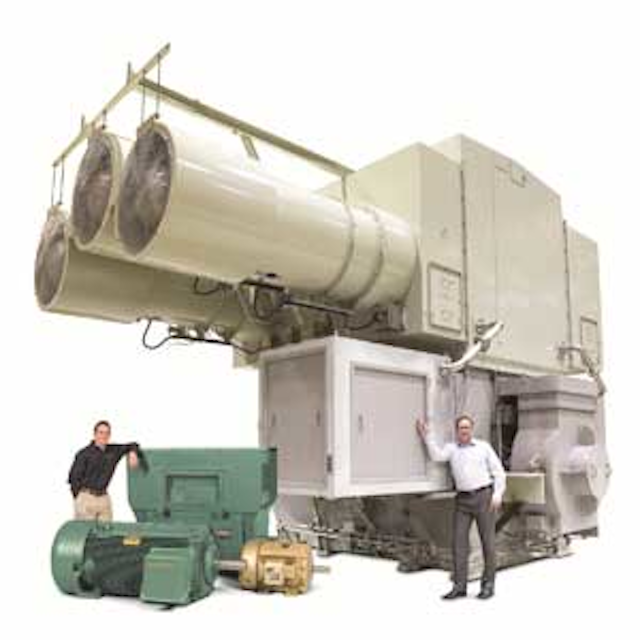 Baldor Electric now offers customers in North America access to one of the most complete lines of large AC motors in the world. Baldor•Reliance® stock and custom motors are available up to 15,000 hp, while ABB induction and synchronous motors are available up to 100,000 hp. This AC motor offering includes both NEMA and IEC configurations, assuring customers they will get the motor that meets frame, enclosure and duty cycle standards for any application.
Baldor Electric Co.
www.baldor.com
---
Bag filters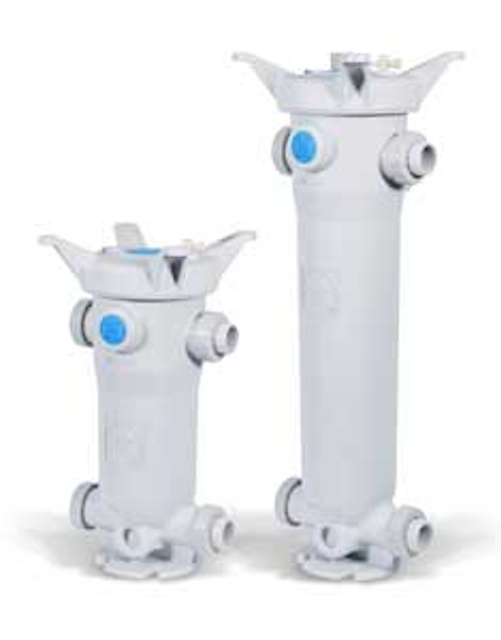 Hayward Flow Control's new FLV Series Filters feature a one-piece injection molded platinum GF-PP (Glass Filled Polypropylene) body in sizes 1 (16") and 2 (32"). Unlike traditional metal and plastic filters, the FLV offers a True-Union design for multiple end connections and sizes as well as quick installation or removal. Available size range of 1-1/4" through 4" in socket, threaded, and flanged connections, as well as optional drill and tap NPT (offset) ports for interchangeability with existing installations The FLV can be ordered as a Simplex through Quadplex unit.
Hayward Flow Control
www.haywardflowcontrol.com
---
Sodium hypochlorite metering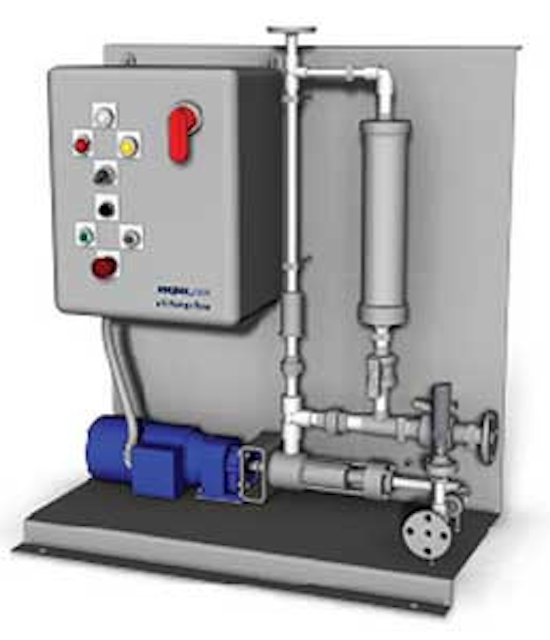 seepex now offers base unit and custom engineered metering systems complete with controls and framework. The company's sodium hypochlorite metering systems are primarily used in disinfection processes of water and wastewater treatment facilities.
seepex Inc.
www.seepex.com
More WaterWorld Current Issue Articles
More WaterWorld Archives Issue Articles