Annual Event to Focus on Water Industry Issues
Thousands of water professionals are expected to attend the American Water Works Association's annual conference and exhibition, planned for June 10-14 in Dallas, Texas.
May 1st, 2012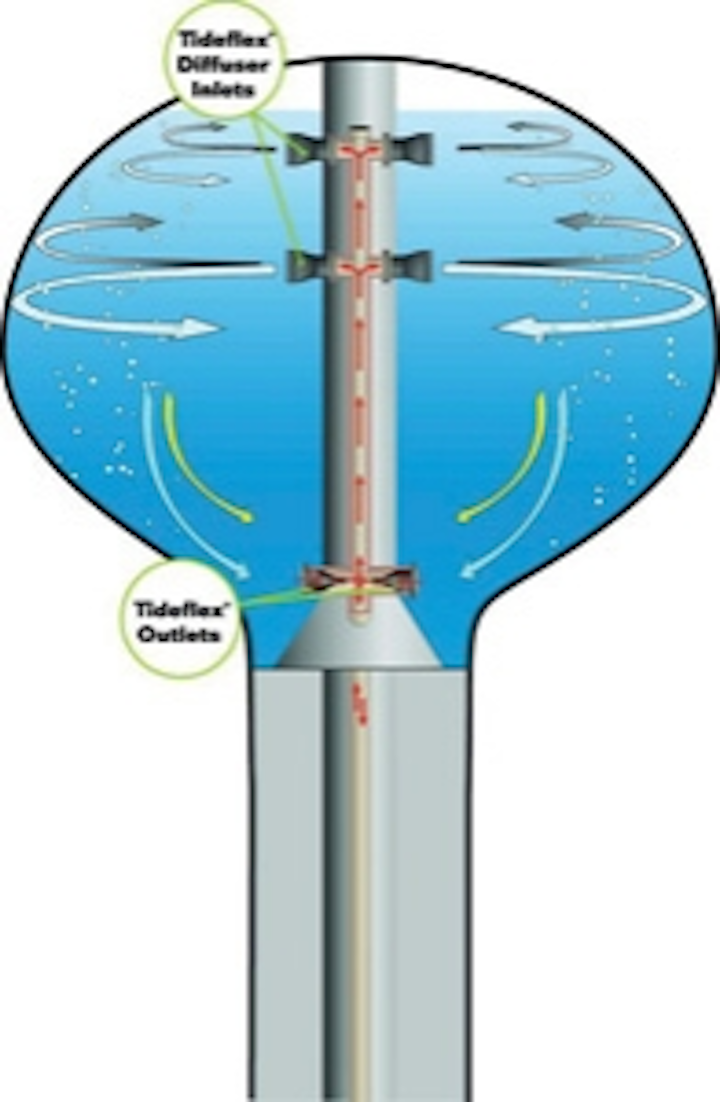 Thousands of water professionals are expected to attend the American Water Works Association's annual conference and exhibition, planned for June 10-14 in Dallas, Texas.
ACE12 will feature a technical program with more than 550 presentations in 100 separate sessions and several in-depth workshops. Topics will include sustainability, management in tough economic times, climate change, conservation and water efficiency, residuals challenges, water resources management, infrastructure maintenance, legislative and regulatory issues, public affairs and more.
The ACE12 Exposition will showcase more than 500 exhibitors, presenting the latest products and services available to help ensure safe water. AWWA will once again host its New Product Technology Showcase, an exclusive area in the exhibit hall that will feature the latest and greatest technologies to address the challenges of the water industry.
During the Opening General Session of ACE12, Steve V. Roberts, a political pundit and award winning journalist, will share his experiences in covering politics and provide his opinions of the upcoming 2012 elections. Of particular interest to conference attendees will be a prediction of the outcome of the election of the 57th President of the United States and the impacts the drinking water sector might face as a result. Other highlights include a review of the current political climate and thoughts on how the water industry can make infrastructure needs prominent on the agenda of decision-makers.
The following Special Section includes a small sample of the many products and services that will be on display at ACE12.
Click here to view the Exhibitor Products pdf.
Mixing system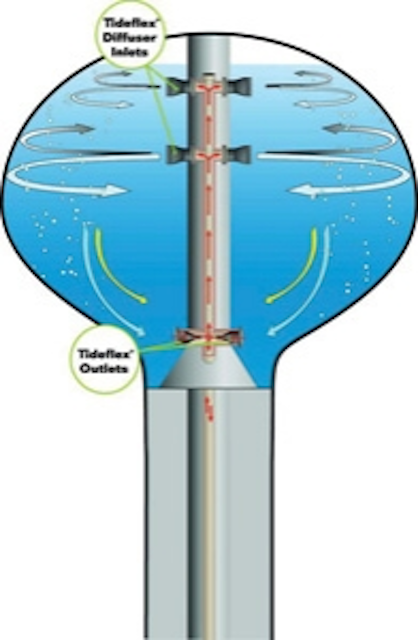 Tideflex Technologies' Tideflex® Mixing System (TMS) can improve the quality of drinking water in finished water storage reservoirs. The TMS is a combination of patented Tideflex Check Valve technology and a piping manifold that separates the inlet and outlet. The TMS can be installed in new or existing water storage tanks of all shapes and sizes to eliminate stagnation and short-circuiting.
Tideflex Technologies
www.tideflex.com
---
Pipe clamp, coupling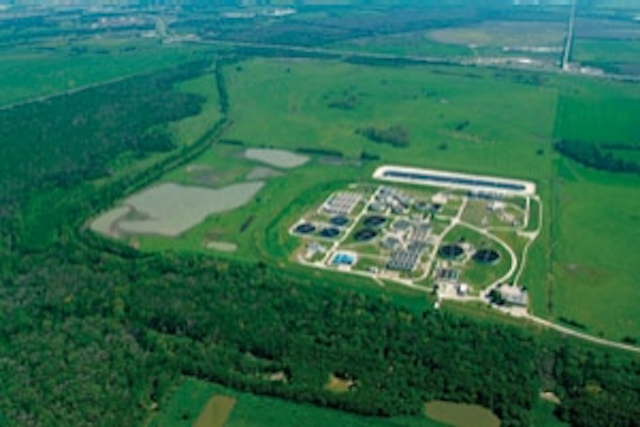 Total Piping Solutions manufactures pipe joining and repair products. The company's Versa-Max can serve as a clamp, a coupling or both. Users simply open and wrap the product around the pipe like a repair clamp, or leave it closed and stab it on like a coupling. It works both ways. The wide range design is of Type 304 stainless steel, requires only one size for 6" and 8", and carries a range of up to 1.26 inches.
Total Piping Solutions
www.tps.us
---
Dechlorination chemicals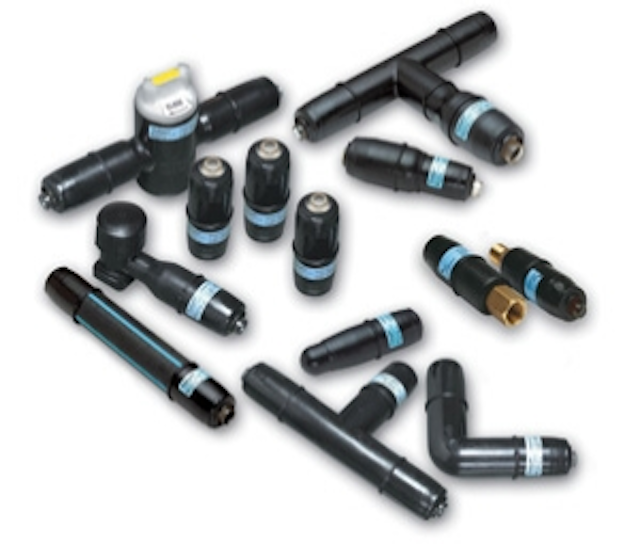 Integra Chemical's Vita-D-Chlor tablets use vitamin C chemistry. They are 100% soluble and 100% organic. Unlike tablets made with sulfur compounds, they do not contain ingredients toxic to fish and other aquatic life. One tablet is capable of neutralizing approximately 8,500 gallons of water with 1 ppm chlorine. The tablets are commonly used with dechlorination diffuser equipment as well as with simple tools such as socks, bags or mats. These tools make dechlorination while using tablets very simple, safe and practical for field use.
Integra Chemical Co.
www.integrachem.com
---
CIPP liners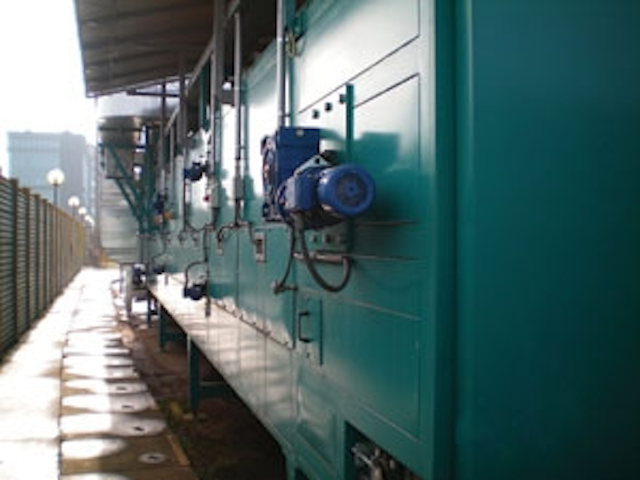 Sekisui NordiTube's Nordipipe™ is an NSF 61 approved cured-in-place pipe liner system designed for fully deteriorated pipe conditions meeting AWWA Class IV standards. The liner is impregnated with specially designed epoxy resins which rehabilitate the old pipe by direct inversion and when cured transforms the liner into a statically self-supporting pipe without relying on the host pipe. With individual lengths available up to 1,000 feet and a diameter range of 6" to 48", the CIPP liner enables tailor-made pipe lining which meet specific requirements of water main applications.
Sekisui NordiTube
www.sekisuinorditube.com
---
Storage tanks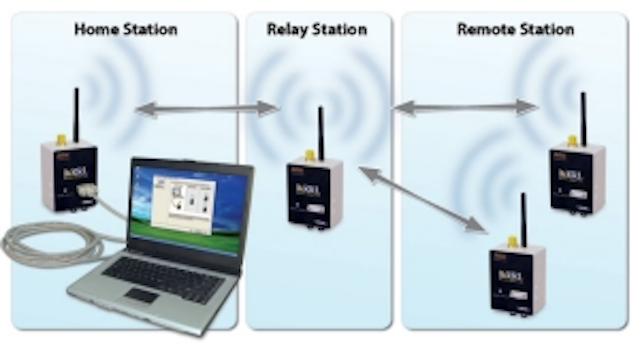 CST Industries manufactures factory-coated storage solutions including Aquastore glass-fused-to-steel and HydroTec epoxy coated tanks, as well as CST Covers (Temcor/Conservatek) aluminum domes, flat covers and reservoir covers for new and existing tanks. Whether your municipality or company requires storage for potable water, wastewater treatment process, industrial water or a special application, the company offers flexible and integrated designs worldwide.
CST Industries
www.cstindustries.com
---
Intake screens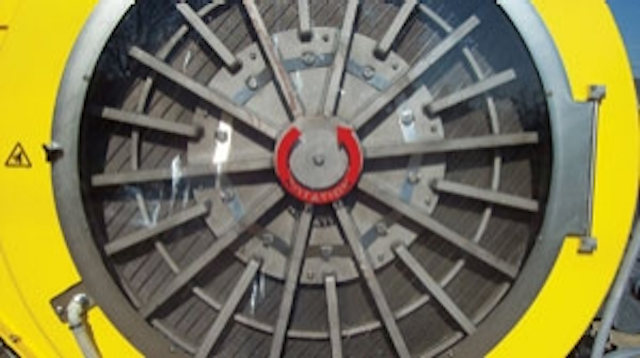 Delta Screens manufactures high-quality passive, T-shape intake screens for municipal and industrial users. Installed parallel to the current flow, the design efficiently collects a consistent rate of incoming water flow without plugging or harming aquatic life. With no moving parts to jam, clog or wear out, the intake screens require little to no maintenance. Meanwhile, their simplistic design maintains constant flow rates across the length of the screen, which is critical to maintain average flow velocity.
Delta Screens
www.deltascreens.com
---
HDPE pipe
PolyPipe® has introduced LightView™ Plus HDPE pipe for forced main applications. Its specially formulated gray color allows inspection of the pipe interior via CCTV monitoring. The pipe is flexible enough to easily bend around obstacles and under roads, and is well suited for both open-cut and HDD installations. It is manufactured with high performance polyethylene resin and provides a better alternative to PVC and other pipe materials as it provides superior fatigue resistance and is resistant to corrosion, abrasion, chemical attack, and suffers no damaging effects from freeze-thaw cycles.
PolyPipe Inc.
www.polypipeinc.com
---
Automatic flushing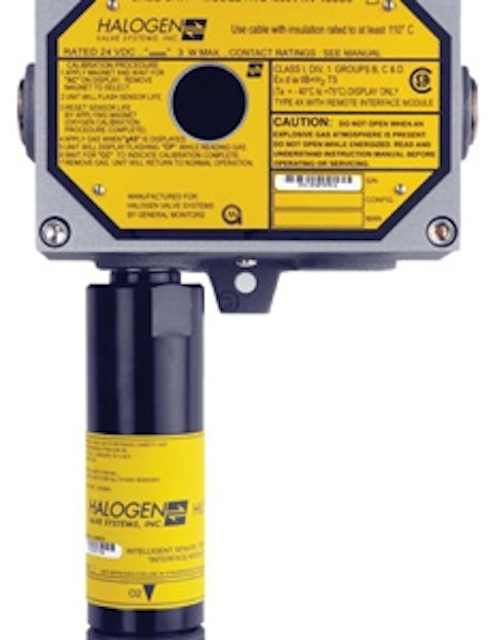 Hydro-Guard's S.M.A.R.T. Automatic Flushing System can flush water mains automatically with precise timing and frequency to maximize results with less water. The system offers two-way communication over secure web link or existing SCADA. Operators can receive real-time updates and residual analysis results remotely without fielding personnel. An available option on units for warm or cold climates, atmospheric or directed discharge.
Mueller Co.
www.hydro-guard.com
---
Filter media retainers
The new Leopold I.M.S® 1000 and I.M.S® 200 media retainers from Xylem can be used to replace support gravel in wastewater and porous plates in drinking water markets This can improve effluent quality due to increased media depth and available driving head. The media retainers also cost less to install. When coupled with Leopold® Type S® or Type SL® Underdrains, they provide improved air and water distribution over porous plates or gravel. The I.M.S 1000 is suitable for use in wastewater plants; in GAC contactors, in biologically active filters and in the construction of filters for denitrification. The I.M.S 200 is suitable in drinking water plants and desalination plants.
Leopold, a Xylem brand
www.fbleopold.com
---
Storage tanks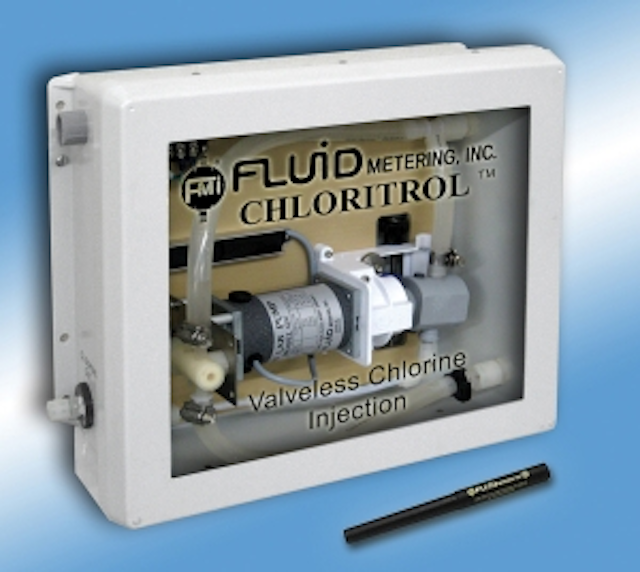 Superior Tank is a family-owned corporation that designs, manufactures, supplies and installs bolted steel storage tanks for potable water, wastewater, rain harvesting, fire protection and crude oil Industries. Its bolted tank capacities range from 10,000 – 2.5 million gallons and are designed to AWWA, NFPA, FM & API specifications. Worldwide delivery is available.
Superior Tank Co.
www.superiortank.com
---
Online analyzers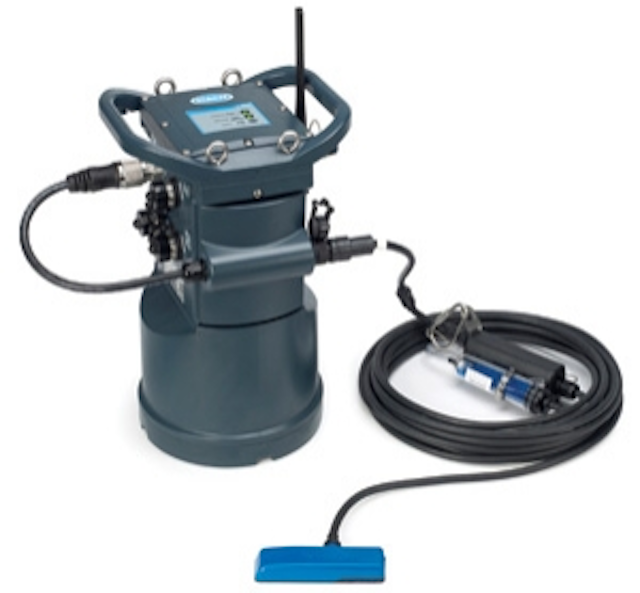 The HydroACT series of online analyzers from Chemtrac can connect to a variety of measurement sensors: free residual chlorine, total residual chlorine, chlorine dioxide, ozone, pH with temperature, conductivity, ORP, and dissolved oxygen. Analog outputs and Modbus communications are available, as is PID control for maintaining proper chemical feed rates. The HydroACT 300 is the basic model, and is capable of accepting up to three individual measurement probes, and offers PID control as an option. The LCD display and local keypad allow for easy setup and calibration. The 600 and 1200 models can connect to six and 12 probes respectively. The optional remote monitoring features allow both the 600 and 1200 analyzers to be placed in remote locations and still allow the data to be accessible over the internet.
Chemtrac Inc.
www.chemtrac.com/hydroact
---
Dispensers, metering pumps
Fluid Metering offers a full line of dispensers and metering pumps for water, wastewater, laboratory and industrial applications. The company's unique piston-type positive displacement units feature no valves, low-dead volume, 1% accuracy and a ceramic/fluorocarbon fluid path. The company's Chloritrol is the solution for sodium and calcium hypochlorite injection while its CTS is ideal for metering caustic soda and soda ash for pH control.
Fluid Metering
www.fmipump.com
---
Hydrant pressure recorder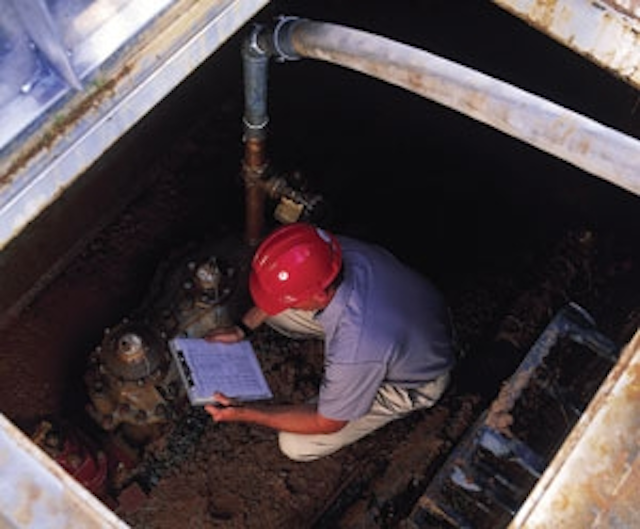 Telog's new HPR-32 series wireless hydrant pressure recorders enable unmanned monitoring of remote water pressure sites. By collecting data and transmitting it wirelessly via cellular communications, the recorders can provide both trend data and alarm notifications. They use a single, user-replaceable D-cell lithium battery, and do not require a hard-wired electrical connection. Each unit is small, rugged and easily installed by one person.
Telog Instruments Inc.
www.telog.com
---
Electronic locks, keys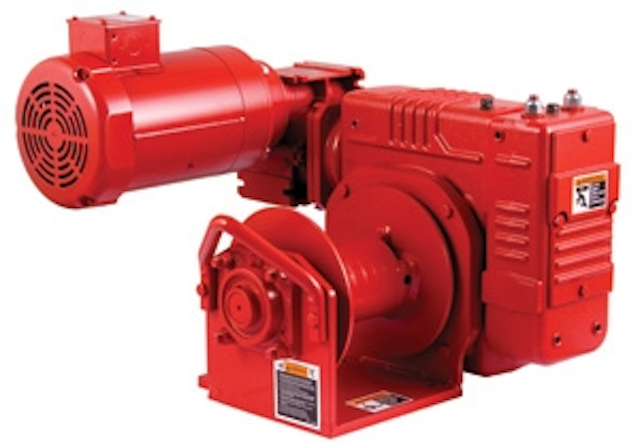 CyberLock provides municipal water utilities with a way to track and control access to all areas of a facility. Available from Videx, the cylinders are designed to fit into existing door hardware and are built with stainless steel components to withstand wet, corrosive environments. Each key can be programmed with customized access schedules based on time, date, and authority level. In addition to electronic cylinders for door and cabinet locks, the company offers a full line of rugged, electronic padlocks.
Videx Inc.
www.cyberlock.com
---
UV disinfection
WEDECO, a Xylem brand, has announced advanced features to its Spektron ultraviolet (UV) light disinfection product range. The upgrades to the closed vessel UV reactors are ideal for flows ranging from just a few gallons per minute to more than 6 mgd. The Spektron series is designed to meet all common disinfection requirements including 3-log Cryptosporidium reduction and will also be evaluated to all norms fitting any legal requirements for drinking water.
Xylem Water Solutions USA Inc.
www.wedeco.com/us
---
Residual chlorine monitor
ATI's new Q46H Residual Chlorine Monitor is the upgraded version of the Q45H system for continuous monitoring of free or combined chlorine. This system uses a polarographic membraned sensor to measure chlorine directly, without the need for chemical reagents. When needed, automatic pH compensation may be added for highest free chlorine measurement accuracy. The monitors are available with one of three digital communications protocols (Modbus/Profibus/Ethernet) or three 4-20 mA outputs for chlorine, pH, and temperature. This system is also available pre-wired and pre-plumbed with optional sample flow controls, and mounted to a PVC back plate.
Analytical Technology Inc.
www.analyticaltechnology.com
---
Metering pumps
Blue-White® has announced an all new addition to its ProSeries-M Line of Peristaltic Metering Pumps. The mew M-2 model offers feed rates from .007 to 15 gph; pressures to 125 psi; a 200:1 turndown ratio; 4-20mA input and output (dual input ready); industrial Ethernet, Profibus, ProfiNet, Modbus, Modbus TCP (optional); NSF Listed Std. 61; NEMA 4X, IP 66, for wash down; and a five year warranty. The peristaltic pump design does not have valves that can clog and require maintenance, and is self-priming even against maximum line pressure. By-pass / priming valves are not required. It cannot vapor lock or lose prime.
Blue-White Industries
www.blue-white.com
---
AMI system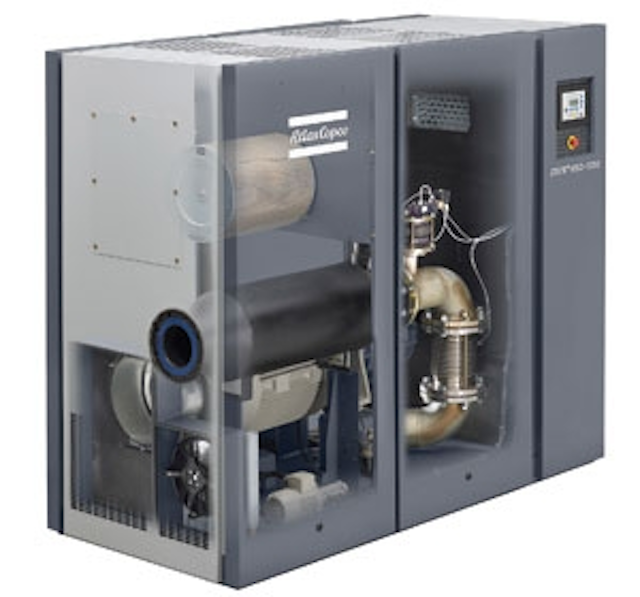 Elster AMCO Water offers Mega-Net, an AMI system with full 2 watt radio transmission, delivering long range results, with lower infrastructure investment for remote meter reading. The system is suited for use in diverse geography and customer demographics and at small, medium, and large utilities.
Elster AMCO Water
www.elsteramcowater.com
---
RO systems
Filtronics has added GE Water & Process Technologies' reverse osmosis systems to its expanding line of municipal and industrial water treatment solutions. This partnership will broaden Filtronics' capabilities in the rapidly increasing market for reverse osmosis water treatment. The company also has a full service department dedicated to the servicing of all GE membrane equipment, headed by newly hired Reverse Osmosis Division Manager Bruce Scholten, formerly of SoCal Water.
Filtronics Inc.
www.filtronics.com
---
Pump check valve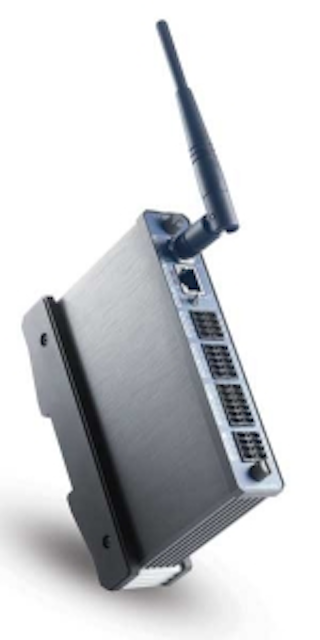 Flomatic has introduced a patent-pending submersible pump check valve for use with variable-frequency drive (VFD) control submersible pumps. Standard check valves will "chatter" and be noisy when a VFD goes to low flow, causing premature wear and eventual failure. The Model 80DI VFD valve is designed to minimize flow losses and hydraulic shocks in the pumping system. It features a standard epoxy coating (NSF® approved powder) ductile iron body to support deep set pumps.
Flomatic Corp.
www.flomatic.com
---
Sensor platform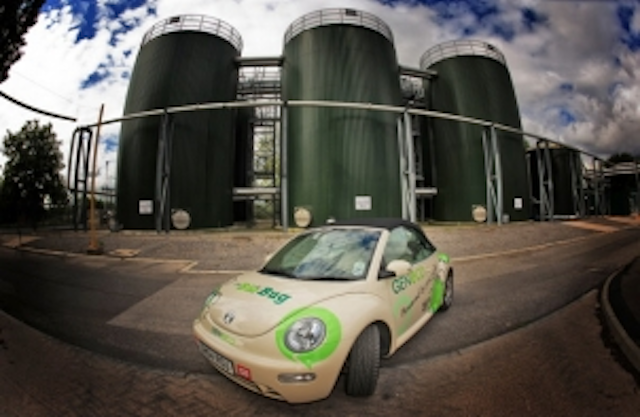 GF Piping Systems has introduced the new Signet 9900 SmartPro™ Transmitter to offer value-added functionality while streamlining its instrumentation offering. The new platform will provide a variety of features that can adapt to meet dynamic customer needs. It is part of the new generation of the SmartPro™ family of instruments and provides a single-channel interface for multiple parameters including flow, pH, ORP, conductivity/resistivity, pressure, temperature, level, salinity and more.
GF Piping Systems
www.gfpiping.com
---
Modeling software
Innovyze has released InfoNet V12.5 and InfoNet Mobile V12.5, a comprehensive water, wastewater, and stormwater asset performance modeling application set. The latest release adds significant customer-requested functionality that improves the software's business analytics and management tools.
Innovyze
www.innovyze.com
---
Streaming current monitor
For optimization of coagulation processes in drinking water, the Hach AF7000 Streaming Current Monitor was designed with durability in mind, using an industrial sized motor and having solid 316 Stainless Steel castings. Partnering a simple and straightforward layout with an optional automatic flush feature, the monitor allows for easy access to perform routine maintenance, while maximizing uptime.
Hach Co.
www.hach.com/streamingcurrent
---
Emergency shutdown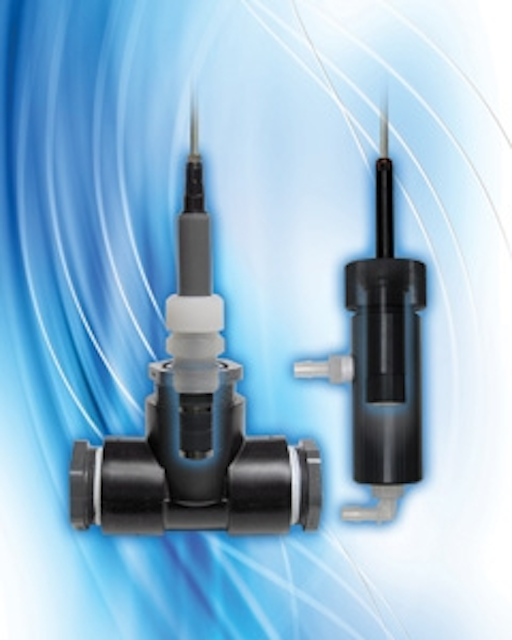 The Halogen Valve Terminator Actuator™ closes and torques hazardous gas 150 lb. cylinder valves in an emergency in three seconds. This microprocessor controlled and sequential operated system applies 40 foot-pounds during an emergency situation to the valve stem as recommended by the Chlorine Institute.
Halogen Valve Systems
www.halogenvalve.com
---
Polymer mortar pipe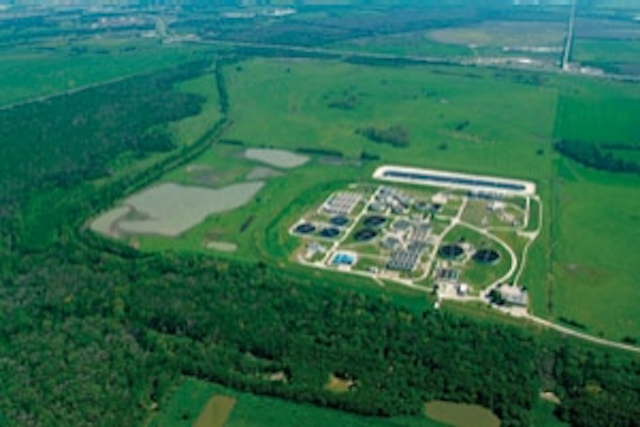 Hobas centrifugally cast, fiberglass-reinforced, polymer mortar (CCFRPM) potable water pipes and joint gaskets have been tested and comply with NSF standard 61 for drinking water components. The pipe is suited for new construction and rehab for potable water.
Hobas Pipe USA
www.hobaspipe.com
---
Communication module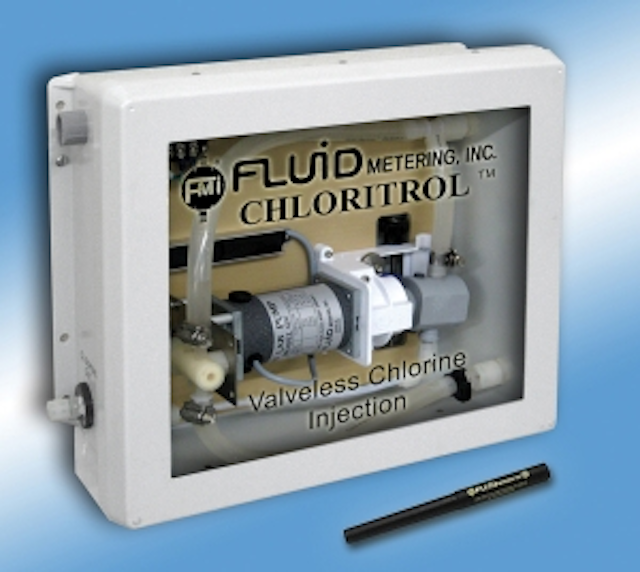 Itron's 100W ERT® communication module for pit applications now comes standard with an integral port that can use the optional Itron TTL (through-the-lid) antenna. In harsh pit applications, the TTL optimizes the read-rate reliability of the company's advanced fixed network systems for water utilities.
Itron
www.itron.com
---
Pipe fusion datalogger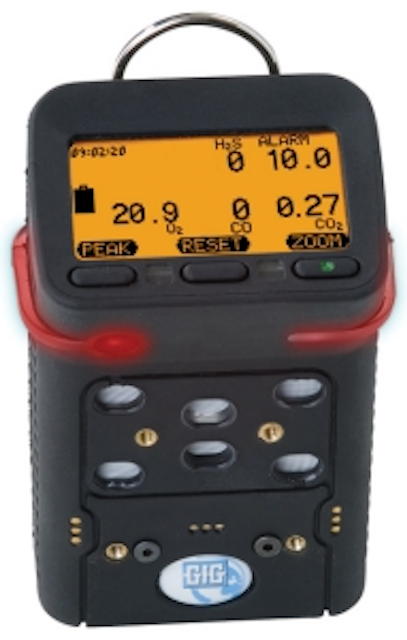 McElroy recently introduced the latest version of the DataLogger® series of quality assurance tools. The DataLogger 4 is a new, smaller version that records and documents key parameters of the pipe fusion process. The dataloggers are used to verify that the proper pipe fusion procedures have been followed prior to installation. The device consists of a handheld computer for recording and navigating the data, as well as a data-collection unit that records fusion pressure over time. The FusionGuide™ is a feature designed to give a faster visual "go/no-go" interpretation of the graphs presented on the handheld computer and the PC after data download. A trained inspector could look at the generated graphs and determine if a fusion joint was fused with the correct pressures and times according to published standards.
McElroy Manufacturing
www.mcelroy.com/fusion
---
Storage tanks
DYK and Natgun, divisions of DN Tanks, specialize in the design and construction of prestressed concrete storage tanks used for potable water, wastewater, chilled water, and other liquids. With over 130 years of combined experience, DN Tanks has expanded construction capacity, unmatched technical expertise, and proficiency in multiple types of tank designs to provide customized liquid storage solutions for their customers. Shown is a 2.5 MG prestressed concrete tank constructed for the Padre Dam Municipal Water District in CA.
DN Tanks
www.dntanks.com
---
Conductivity, TDS tester
Ultrapen™ PT1 is Myron L's groundbreaking new Conductivity/TDS/Salinity tester. The PT1 pen features the accuracy and stability of benchtop lab equipment with the convenience of a pen. Constructed of durable aircraft aluminum, the pen is fully potted for extra protection with an easy to read LCD and one-button functions. It allows the user to select from three of the most commonly used solution standards: KCl, NaCl, and Myron L's 442 proprietary standard for Natural Water™.
Myron L Co.
www.myronl.com
---
Ballasted flocculation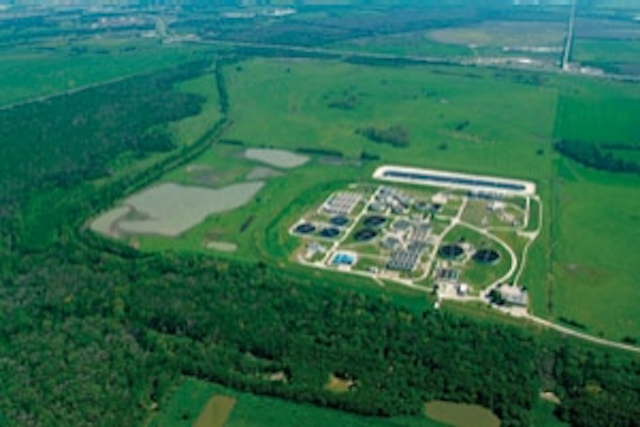 WesTech offers the RapiSand™ Ballasted Flocculation System, a high-rate clarification process combining rapid mixing, and multi-stage flocculation with the addition of microsand, followed by sedimentation. The microsand flocs settle extremely fast, greatly reducing the area required in the sedimentation step. The system can be applied in a wide variety of suspended solids removal applications. Some advantages include: smaller plant footprint, fast startup capabilities, and great outlet water quality.
WesTech Engineering, Inc.
www.westech-inc.com
---
Water quality monitoring
YSI has used its experience in water quality monitoring to develop a new line of multiparameter sondes for challenging freshwater conditions. Users can choose the new EXO1 sonde, with ports for four sensors, or the new EXO2 sonde, with six ports and a central anti-fouling wiper. Parameters include: temperature, conductivity, depth, dissolved oxygen (optical), pH, ORP, total algae (blue-green algae and chlorophyll), turbidity, and fDOM, plus four calculated parameters.
YSI, a Xylem brand
www.exowater.com.
---
Metering pumps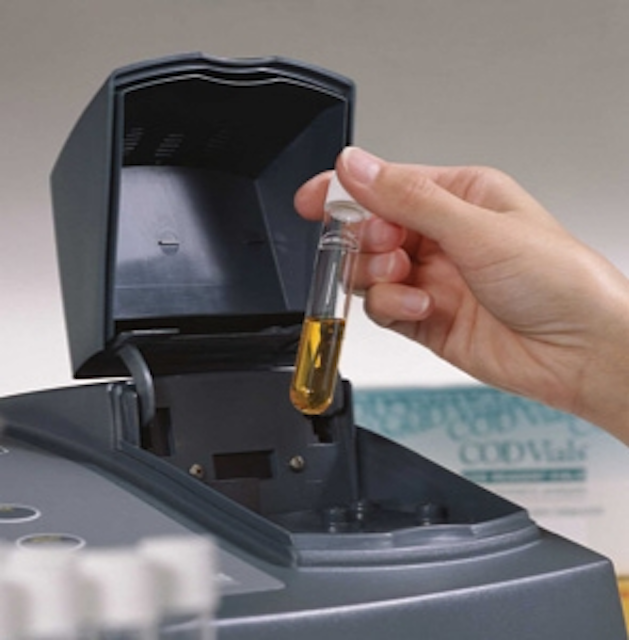 Neptune™ Chemical Pump Co. designed its 500-D Series Hydraulic Diaphragm Metering Pumps for use in a wide array of applications, including municipal water treatment. The pumps include Eze-Clean™ valve cartridges that can be removed from the pump heads without having to disturb the pump's piping. The company's Variable Oil By-pass ™ stroke adjustment provides better valve performance than variable-linkage designs. Other standard features include double ball-check valves, internal relief valve, and a hydraulically balanced Teflon® diaphragm for extended life.
Neptune Chemical Pump Co.
www.neptune1.com
---
Restrained-joint PVC pipe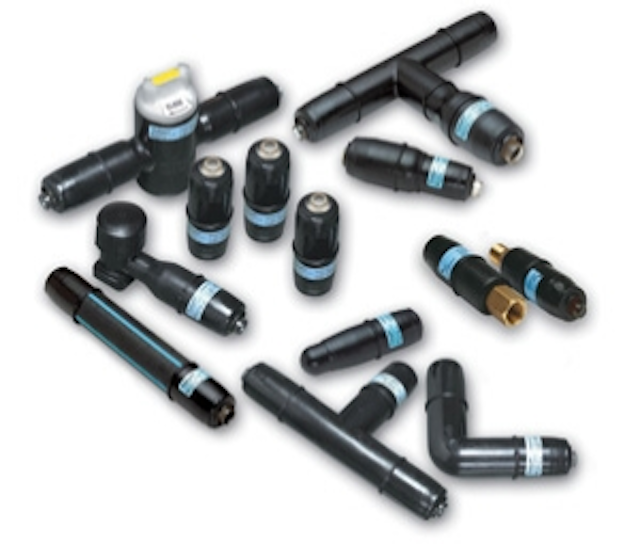 CertainTeed is expanding its Certa-Lok C900 restrained-joint PVC pipe product line to include an integral bell design option. The company is also adding a 14" diameter option to its line of Certa-Lok C905 RJ restrained-joint pipe to meet the growing industry demand for larger size water and sewer pipe system applications. Available in 4", 6" and 8" diameters, C900 RJIB (Restrained Joint Integral Bell) features the company's mechanical pipe joining system, which uses a combination of precision-machined grooves and a nylon spline to provide exceptional tensile strength in pulling or pushing operations.
CertainTeed Corp.
www.certa-lok.com
---
Automatic purging system
Singer Valve's new Total Automatic Purging System (TAPS) is designed to flush the toughest pipes and improve water quality without compromising fire pressure and ensuring minimal loss of non revenue water. The system uses an automatic control valve and battery operated timer to control the time, length and pressure required to flush a distribution system effectively. The system optimizes the flushing process by offering a range of valve sizes available from 1/2" to 12" to provide the correct velocity to pull or draw fresh water into a zone.
Singer Valve
www.singervalve.com
---
Storage tanks
American Structures is a provider of bolted, stainless steel tanks used for water and wastewater storage, agricultural, and municipal applications. The company uses stainless steel sheets of various thicknesses, precisely punching and rolling them into the required shapes. This process eases the erection of tanks at the job site. No additional welding or cutting is necessary after leaving the factory.
American Structures Inc.
www.ameristruc.com
---
On-site disinfection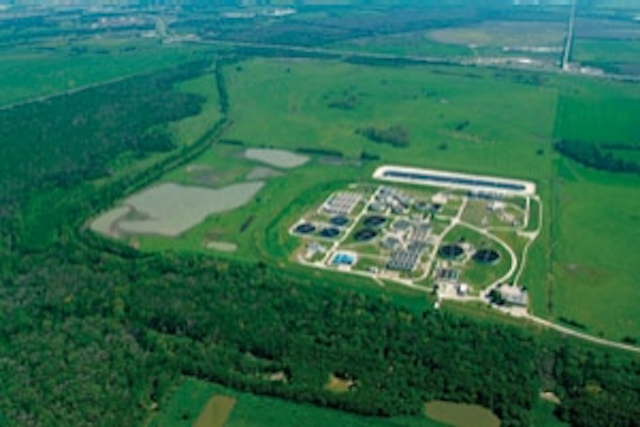 Klorigen™ chlorine gas and sodium hypochlorite generators from Electrolytic Technologies provide on-site production capability from 20 ppd to 40,000 ppd of equivalent chlorine. The system's 12.5% to 15% hypo (bleach) complies with ANSI/NSF Standard 60 and is directly compatible with existing 12.5% trade concentration, product storage and metering systems. Alternatively, at negative pressure elemental chlorine gas can be co-produced with membrane-grade sodium hydroxide as the co-product.
Electrolytic Technologies Corp.
www.electrolytictech.com
---
Fluorimeter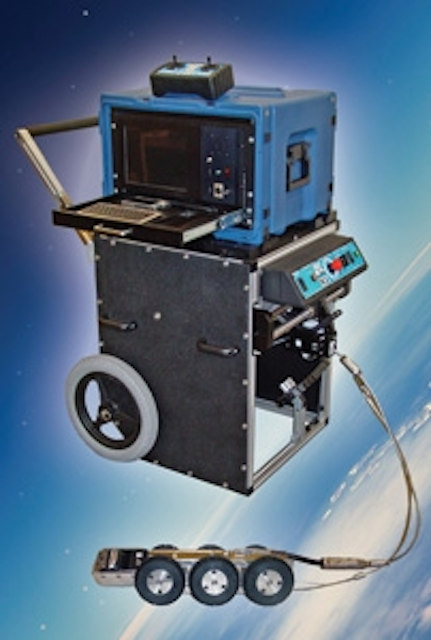 The new HF scientific HF-38 Fluorimeter is a sensitive, hand-held, ruggedized instrument designed for field testing of toxic heavy metal contaminates in water supplies. It requires no special skill or knowledge of chemistry to operate. The fluorimeter is a breakthrough in efficiency, testing accuracy and ease of use and is designed for use with HF heavy metal sensors. Through the use of DNA sensors, a reaction that fluoresces in the presence of a target contaminate substance, such as lead, copper, mercury or uranium, is measured to determine the concentration of the target heavy metal and is reported in parts per billion (ppb).
Watts Water Technologies
www.hfscientific.com
---
Pipe repair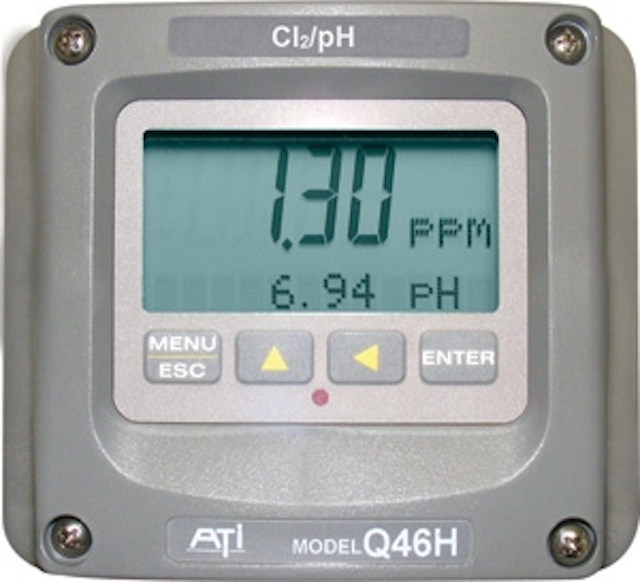 Smith-Blair's growing product lines include joint restraints, repair clamps, tapping sleeves, service saddles, expansion joints, couplings, flanged coupling adapters and more. The company's new 421 Top Bolt is a 2-bolt coupling that is lightweight and easy to install. There is one bolt on each end to tighten. The Top Bolt also features a removable, replaceable, bi-directional inner gasket and is able to stab fit on pipe ends. It is currently available in 4", 6" and 8" sizes. Check with the company's Inside Sales representative for 2", 3", 10" and 12" sizes.
Smith-Blair Inc.
www.smith-blair.com
---
Polyethylene encasements
AA Thread Seal offers polyethylene encasements as an economical and effective way to provide corrosion protection for ductile iron pipe, valves, and fittings. The company's encasements meet or exceed specifications set by ANSI/AWWA C105/A21.5. They are also manufactured in the United States using domestic resins so they meet "ARRA" and "Buy American" requirements.
AA Thread Seal Tape Inc.
www.aathread.com
---
Open channel mixer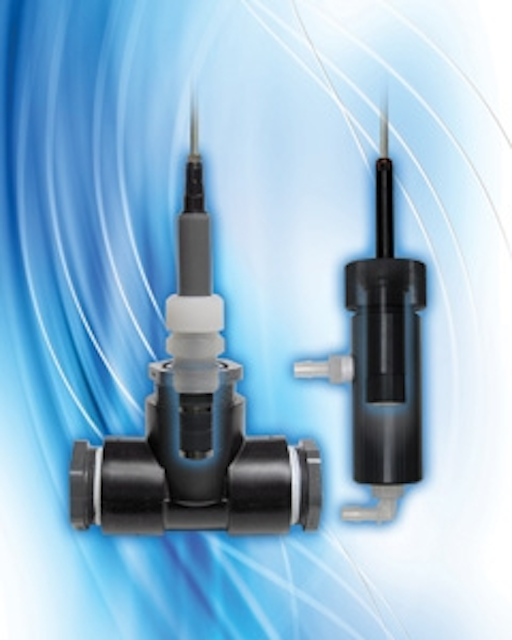 A new open channel mixer that has no moving parts, needs no power, and is ideal for municipal chlorination applications is being introduced by Westfall Manufacturing. The Model 4000 Open Channel Mixer consists of a pipe fitted with an inlet cone that is mounted in a bulkhead and features three sets of vanes which are strategically placed to create vortices and multiple zones of turbulence that intersect to produce optimal mixing. Providing excellent mixing with CoV 0.008, 10 dia. downstream, validated by Alden Research Labs.
Westfall Manufacturing
www.westfallmfg.com
---
Metering analytics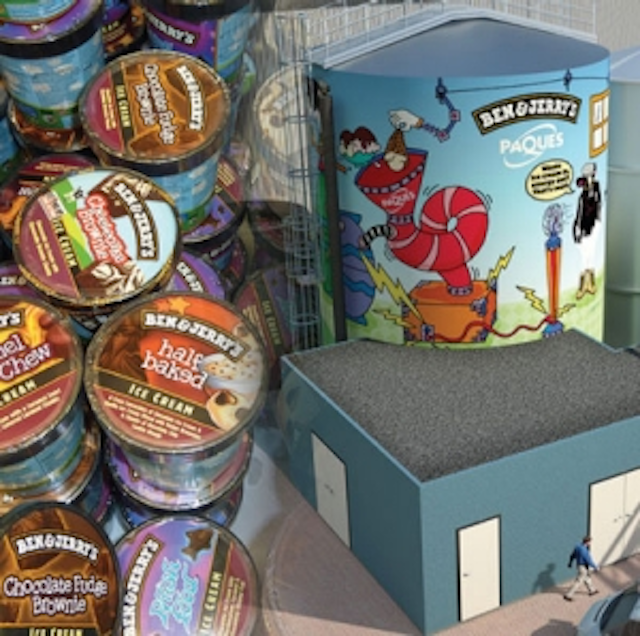 Badger Meter's ReadCenter® Analytics is an analytics-based software that works together with the company's Orion SE two-way fixed network metering system to collect, organize and analyze meter data from water and gas utilities, creating a powerful management tool. It can be configured to support the needs of any size utility and enhances customer service, water and energy conservation, revenue management, government reporting, and information integration. The Orion SE system features high-powered meter endpoints and easy-to-use network data collectors that provide daily meter information delivered directly to utilities.
Badger Meter Inc.
www.badgermeter.com
---
THM removal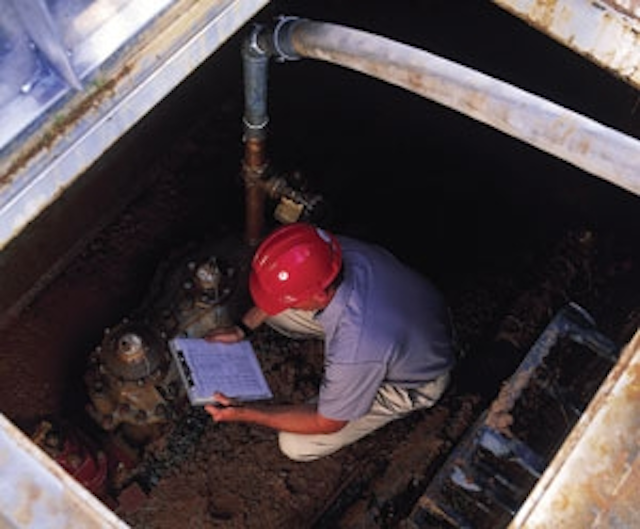 SolarBee THM Removal Systems combine mixing and air-stripping technologies to remove EPA-regulated trihalomethanes (THMs) in potable water storage tanks and clearwells. The new systems help municipalities comply with the 80 µg/L locational running annual average limit specified in the EPA Stage 2 Disinfectants and Disinfection Byproducts Rule. The company offers both spray-nozzle and diffused-air THM removal systems. Which method to use depends on THM type and concentration.
SolarBee Inc.
www.solarbee.com
---
Tablet PC
The Motion® F5v Tablet PC is rugged, powerful and mobile, providing field crews with real-time access to information and the ability to gather, input and transmit critical business data from virtually any location. Whether crews are responding to a customer service request, reading a meter or reacting to an emergency, the tablet helps increase efficiency, productivity and customer satisfaction.
Motion Computing
www.motioncomputing.com
---
Tank mixing
The TAP-APP or Air Pulse Protection system is an active mixing system that Caldwell Tanks now offers to all its customers. The mixing system uses pulses of air to move the water within potable water tanks, protecting the water against a variety of water quality issues and heavy ice build-up. All components within the water container are stainless steel and contain no moving parts. An insulated enclosure at ground level houses all control components required to run the system and once programmed the system runs autonomously. Each TAP-APP is tailored to the customer's tank ensuring its contents are efficiently mixed regardless of its geometry.
Caldwell Tanks
www.caldwelltanks.com
---
Water treatment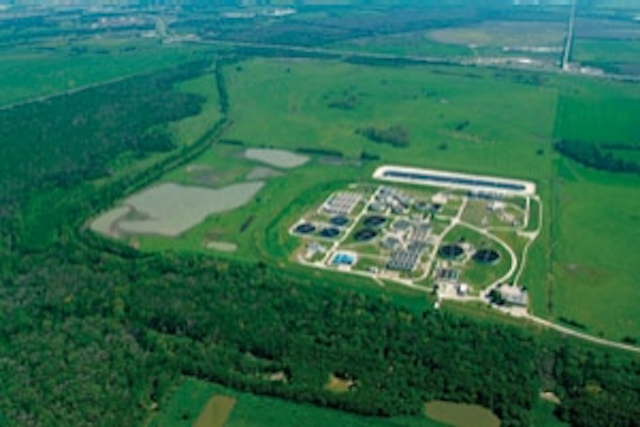 Pristine Water Solutions provides proprietary water treatment programs for municipal, industrial and commercial water systems to meet the requirements of a total water treatment solution. Technologies include municipal drinking water treatment programs, corrosion and disinfection programs, cleaners, commodity chemicals, polymer applications, and boiler and cooling tower applications. The company's Aquadene® products are used for reduction of iron and manganese and for maintaining lead and copper levels below federal compliance standards.
Pristine Water Solutions
www.pristinewatersolutions.com
---
Bulk water dispensing
Municipal Solutions' Water General bulk water dispensing system is suited for curbside loading locations and ideal for all weather climates. The company's turn-key solutions are pre-engineered, self-contained, insulated and maintenance friendly. All stations can be heated, cooled or both and come complete with a supply valve, reduced pressure backflow prevention device, stainless steel piping, meter, drain valve, access terminal and field terminal box.
Municipal Solutions
www.municipal-solutions.com
---
Level, pressure transmitters
Keller America offers a complete lineup of level and pressure transmitters featuring lightning protection at no additional cost. This feature protects level or pressure transmitters from voltage surges induced in the line and provides a lifetime warranty against electrical damage. The company offers a wide variety of instruments, from the affordable Levelgage submersible to the high accuracy Preciseline pressure transmitter. Each of these transmitters is built to order in the US with a three-day lead time, standard.
Keller America
www.kelleramerica.com
---
Shut-off valves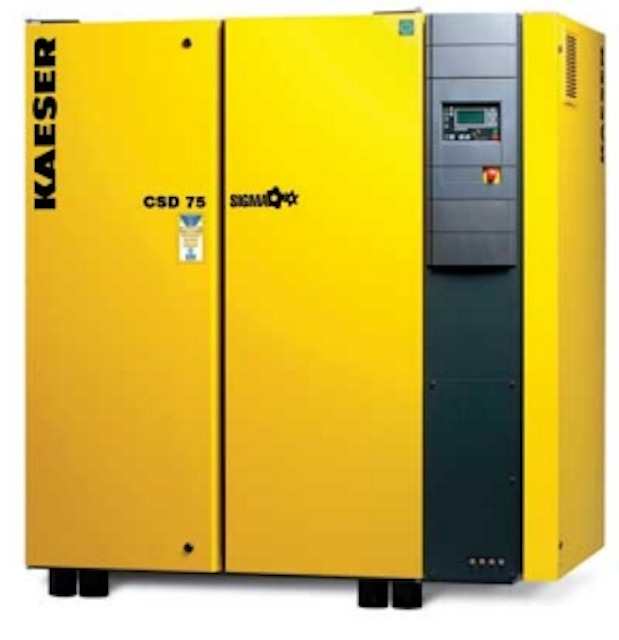 Val-Matic's shut-off valve line includes the American-BFV® Butterfly Valve, the Ener•G® AWWA Resilient Seated Ball Valve and the Cam-Centric® Plug Valve. The butterfly valve offers the Tri-Loc™ seat retention system, which allows for field adjustment/replacement without the need for special tools or epoxies and a 360° uninterrupted ring of T316 stainless steel for the body seat. The ball valve features a two-piece design with a fusion bonded epoxy interior/exterior coating and a bidirectional resilient seating system.
Val-Matic Valve & Mfg. Corp.
www.valmatic.com
---
Gate valve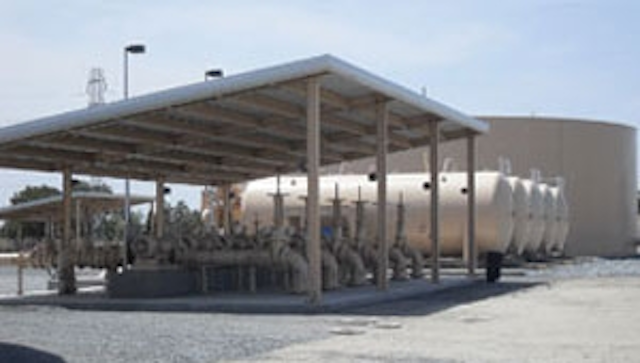 The American AVK Series 66 gate valve is AWWA C515 compliant and is equipped with PE pipe stubs already mounted with a patented non-mechanical valve-to-pipe joint that is stronger than the pipe itself. This provides lower installation costs, leak proof joints and simplified installation. Installers simply drop it in place and fuse it into a PE pipe system. The series 66 valve connects to all cell classes and dimension ratios of PE pipe and ranges from 2" to 12" in diameter.
American AVK
www.americanavk.com
---
TOC analyzers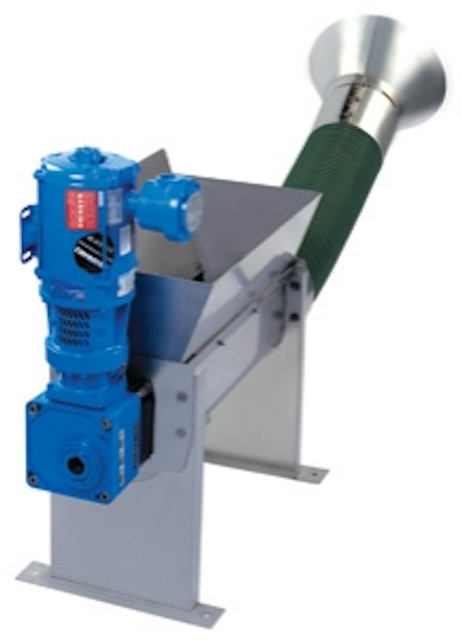 OI Analytical's 9210 On-line TOC Analyzers support continuous on-line monitoring of organic contaminants in water streams for regulatory compliance and optimization of water treatment processes. Applications include finished drinking water monitoring by Standard Method 5310C / EPA 415.3, and surface or groundwater monitoring. The analyzers are designed in NEMA 4X / IP56 water-tight, dust-tight housings for operation in process environments. Results for each sample are shown on the touch-screen display and can be output to a SCADA system, PC via Ethernet connection, relay/alarm closure, or as a 4-20mA analog signal.
OI Analytical, a Xylem brand
www.oico.com
---
Chemical feeder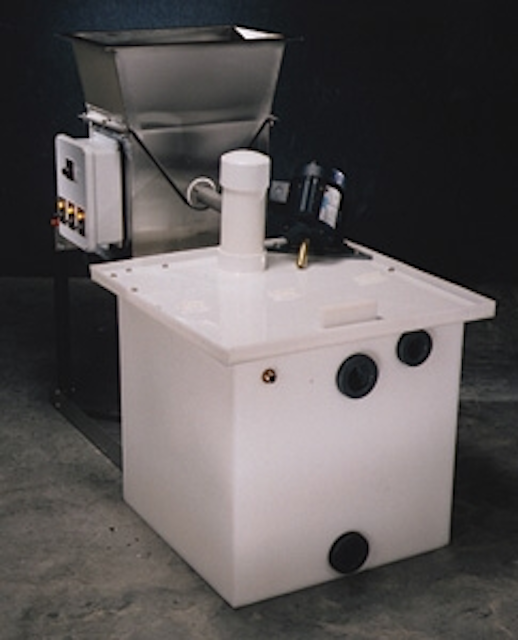 Eagle Microsystems' VF-100 Dry Chemical Feeder features stainless steel construction and direct drive for use in harsh environments. The feeder is available with a large range of feed rates and options including: solution tanks, wetting cones, extension hoppers, stands, and custom controls, just to name a few. The system is fully customizable and comes with a two year warranty.
Eagle Microsystems Inc.
www.eaglemicrosystems.com
---
Ultrafiltration system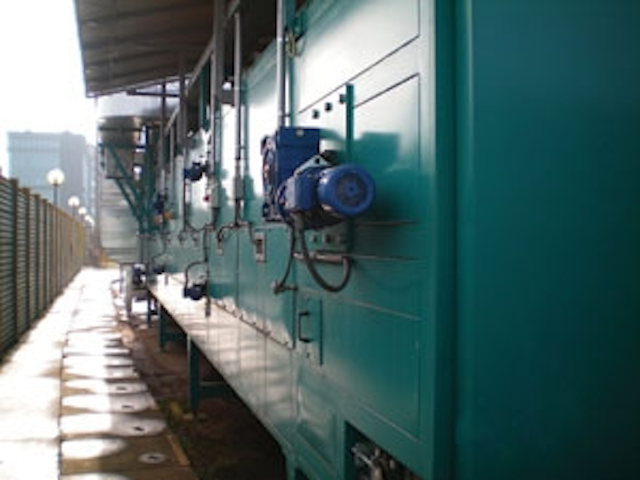 The Memcor® CP ultrafiltration system from Siemens is a pressurized membrane system. The group's ultrafiltration products are ideal for potable, reuse, desalination and industrial pretreatment to RO applications. The CP system's compact, modular design makes it easy to install and it can be expanded to meet future capacity demands. Membrane modules are pre-loaded into arrays and combined to create a skid that uses common piping, valves and controls. The fully skid-mounted system arrives at the customer's site ready for installation, minimizing installation costs.
Siemens Industry Inc.
www.siemens.com/water
---
Water hammer simulation
BEECO is making available a complementary service to engineering firms of Water Hammer Assessment, using the company's state-of-the-art automatic simulator. The assessment includes gathering data about the system (such as lengths, heights, pressures, flows, and other parameters). Then, the simulator will produce automated outputs showing the pressure regimes of a system with and without the company's Water Hammer Prevention solutions, which include Automatic Control Valves and Air Release Valves.
Beeco Backflow LLC
---
Casing spacers
GPT, formerly PSI – Pipeline Seal & Insulator, manufactures high technology electrical isolation devices for use with Cathodic Protection and for control corrosion. These items include: LineBacker® Flange Isolation Kits, now available in a LB-61 which is NSF-61 Certified for potable water applications, PSI Casing Spacers (Isolators) for insertion of carrier pipes within casings and tunnels and Ranger II® Casing Spacers – all non-metallic spacers that are segmented and come with over 10-different skid heights. They are available for immediate shipment and designed for ease of installation. In addition, the company manufactures the Original Link-Seal® modular mechanical pipe seal for hydrostatically sealing pipe penetrations through concrete floors and walls.
---
Integrated water treatment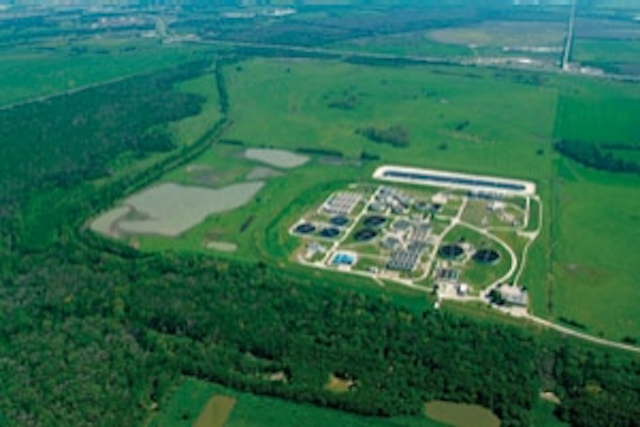 Totally Integrated Water™ (TIW) solutions is a project delivery methodology from Siemens designed to leverage the synergies and cost savings that can only be achieved when the multiple unit treatment processes and the electrical control infrastructure are available from a single company. Whether the project is an upgrade of an existing treatment process designed to meet increasingly stringent regulations, a retrofit of existing infrastructure focused on saving energy and lowering operating costs, or a new facility to meet demand, Siemens can tailor a system to meet specific requirements.
Siemens Industry Inc.
www.siemens.com/water
---
Leak management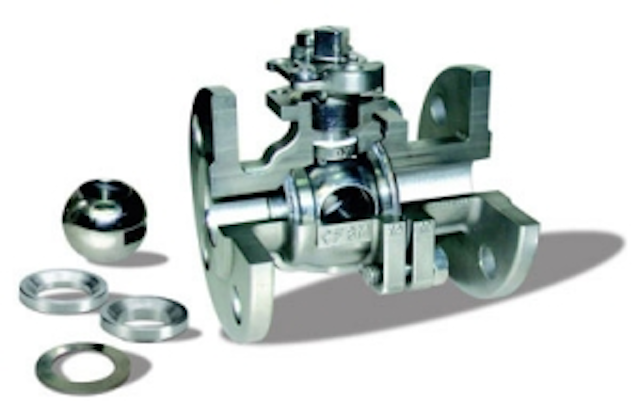 Telvent's Leak Management system is based on the company's advanced-technology information management experience coupled with over 35 years of water process expertise. It uses automated calculations to provide timely quantitative analysis of current network dynamics and comparison with historic and hydraulic data.
Telvent, Schneider Electric
www.telvent.com
---
Granular activated carbon
Calgon Carbon provides Granular Activated Carbon (GAC) that can be used to remove Naturally Occurring Matter (NOM) before it can react with disinfectant chemicals such as chlorine and chloramine to form harmful Disinfection By-Products (DBPs) during the disinfection process. GAC is a U.S. EPA best available control technology for reducing TTHMs and HAA5s.
Calgon Carbon Corp.
www.calgoncarbon.com
---
Underdrain system
Siemens offers two types of underdrains to meet specific applications. The Multicrete™ II underdrain system is used in concrete filters of any given capacity and can be used in new construction or to replace a variety of underdrain designs in existing filter plants. The Multiblock® filter underdrain is an engineered product that is economical and versatile and can be fitted with the unique Laser Shield™ containerized membrane filtration system, eliminating the need for support gravel.
Siemens Industry Inc.
www.siemens.com/water
---
Membrane filtration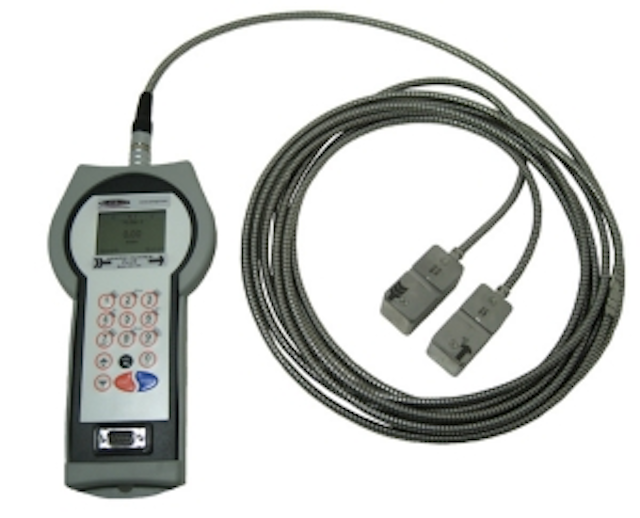 Koch Membrane's Targa II HF system offers a cost-effective solution for a variety of ultrafiltration applications, from drinking water to seawater pretreatment, industrial water treatment, and tertiary wastewater treatment. The PES membranes, combined with optimized cartridge and rack design, results in one of the smallest footprint products on the market. The fibers are ideally suited to meet drinking water requirements and provide 4-log virus removal.
Koch Membrane Systems Inc.
www.kochmembrane.com
---
No-lead waterworks brass
Ford Meter Box offers a complete line of no-lead brass products. With a comprehensive supply of no-lead products currently in stock, the company is prepared to assist utilities in their transition to no-lead waterworks brass prior to implementation of new Federal laws and to help utilities plan to avoid retaining unusable inventory.
Ford Meter Box Company Inc.
www.fordmeterbox.com
---
Plunger valves
Series 300 Plunger Valves from Pratt are a choice for accurate flow control. Valve types such as gate and butterfly are best used for "on – off" operations that offer the choice of full open or full closed. Partial closure of these and other styles in an attempt to control flow often creates conditions that allow cavitation to damage the valves and also pipe walls and fittings.
Henry Pratt Co.
www.henrypratt.com
---
Ultrafiltration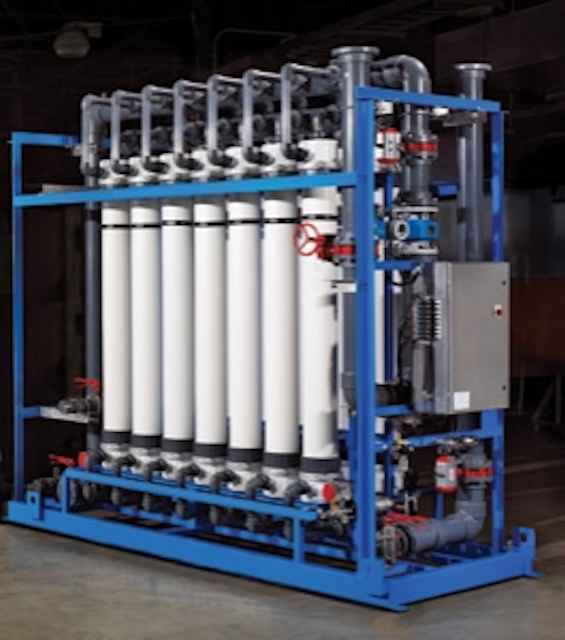 The Kruger Xtream™ Ultrafiltration (UF) system provides a modular, compact solution for efficiently producing drinking water and treating wastewater. With over 746 mgd of capacity installed globally, the Dow™ UF membrane is very durable and less prone to breakage than single-skin membranes.
Kruger Inc.
www.krugerusa.com
---
Polymer manhole covers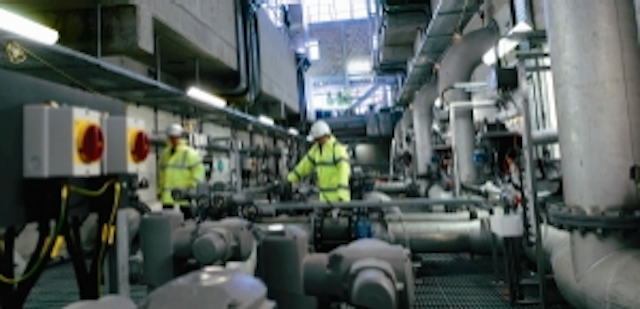 McGard's FiberShield fiber-reinforced polymer manhole covers can help reduce the risk of injury from pulling manhole covers. The polymer cover weighs 80% less than cast iron while maintaining an H20 and EN124 rating. The covers are easy to handle and transport, and install/remove in seconds without bending over.
McGard LLC
www.manholelocks.com
---
Management software
Neptune's N_Sight™ metering data management software suite was specifically designed and enhanced to optimize the strengths of a utility's entire system. Users can assess system health at a glance, gather and deliver detailed consumption information for better customer service, and enhance revenue while recapturing lost water. The software package can help utilities adapt to changing conditions – giving them the option to add functionality while preserving infrastructure assets they already have in the field.
Neptune Technology Group Inc.
www.neptunetg.com
---
Tank coatings, linings
Sherwin-Williams has introduced Infinitank™, a comprehensive set of specifications for exterior coatings and interior linings designed to extend the service life of water storage tanks. The 15-year coating system guideline recognizes and directly addresses the root causes of early tank failures from corrosion with products that assure correct film thickness, identify holidays and other discontinuities during application, and provide exceptional edge retention properties.
Sherwin-Williams
http://protective.sherwin-williams.com
---
THM, VOC removal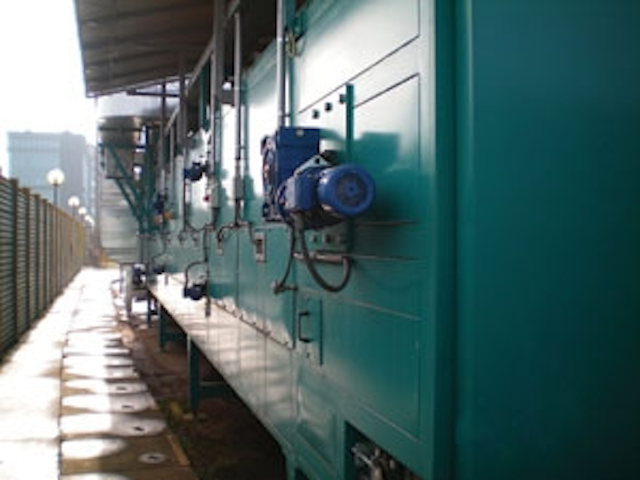 Liqui-Cel Membrane Contactors, available through Layne Christensen, are used extensively for the removal of dissolved gases in a number of industries, including pharmaceutical, power production, food and beverage, microelectronics, as well as in treatment of potable water. The membranes are mounted on compact, modular skids that can fit inside existing buildings, thereby lowering installation costs, and allowing future expansions to be completed more easily.
Layne Christensen
www.layne.com
---
Check valve
Proco Product's ProFlex® rubber duckbill check valve does not allow valve slam or water hammer. It is offered in a large range of dimensions as well as in a flanged or slip-on cuffed design. The valve provides a full port design with very low head loss. It is suited for backflow prevention and resistant to barnacles, algae and fungicides.
Proco Products Inc.
www.procoproducts.com
---
Water quality monitoring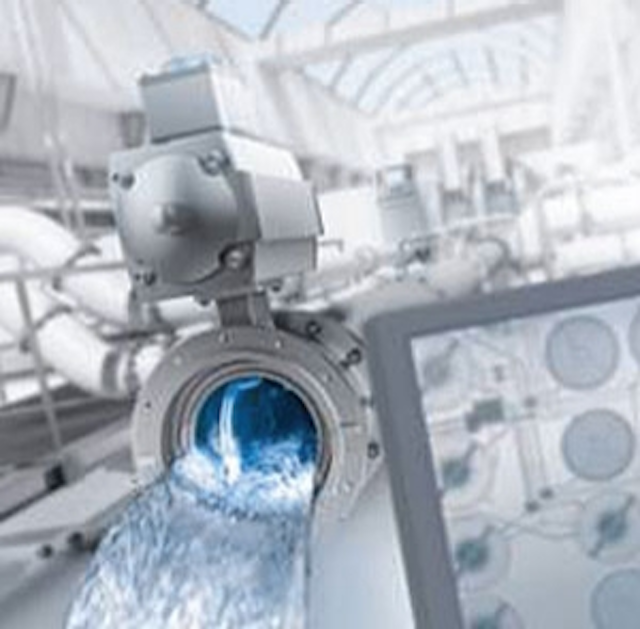 The Rosemount Analytical 1066 two-wire liquid instruments feature the broadest range of measurement parameters available, including advanced communications capabilities, and unique ease-of-use features. The 1066 transmitters are suitable for many industrial applications. They feature the latest version of Hart 7, and they are the industry's first pH transmitters to be registered under the Interoperability Test Kit 6 (ITK 6) from Foundation® Fieldbus.
Emerson Process Management
www.raihome.com
---
Sodium hypochlorite monitoring
The new Hypo Trak® Sodium Hypochlorite Monitoring System from Force Flow allows users to track hypo usage, amount remaining, current strength and hypo age from the local display as well as remotely from a PLC or SCADA system. In addition, alarms can be sent to indicate a vapor locked metering pump and excessive chlorate formation.
Force Flow
www.forceflow.com
---
RTUs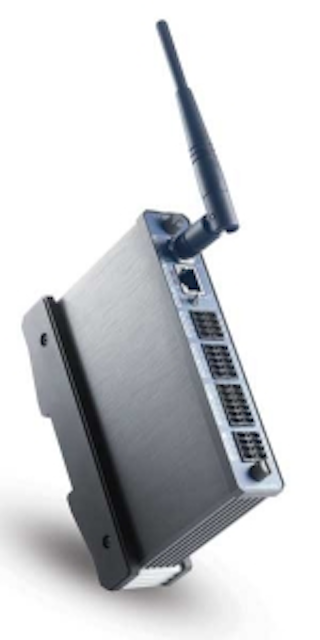 T-BOX Lite, available from CSE-Semaphore, is an all-in-one RTU that brings programmable automation, Ethernet, wireless communications, integral Web server, push communications, and reporting via email and SMS text messaging to remote monitoring and control applications requiring up to 32 I/O points. The company's compact, standard design and innovative technology enable real-time access, anywhere, with a mobile device or PC.
CSE-Semaphore
www.cse-semaphore.com
---
Pipeline assessment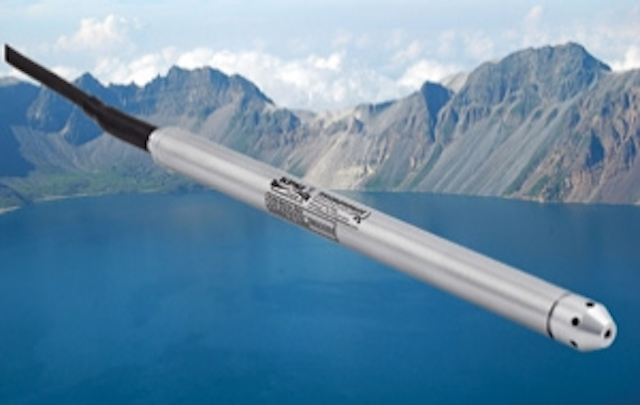 Pure Technologies offers a customized pipeline management approach it calls Assess & Address™. The program can help utilities better understand their pipeline system, inspect pipelines using its suite of technologies, and provide actionable recommendations from condition data. The company also can help with long term management strategies.
Pure Technologies Ltd.
www.puretechltd.com
---
Pipe restraint products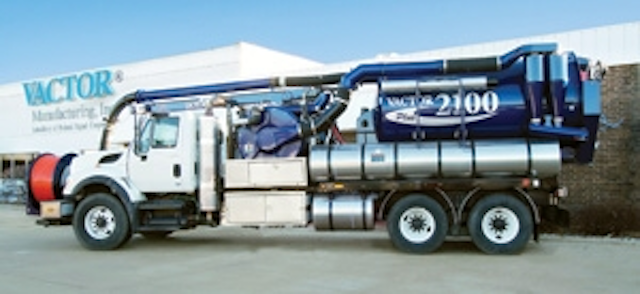 The two newest products from EBAA Iron are the Mega-Stop PVC Bell Protection System and Series 1900 PVC Restraint Systems. The bell protection device facilitates quick, accurate, proper assembly of PVC pipe joints. It reduces damaging stresses in pipe joints caused by over-insertion, and incorporates an ERS to allow for pipe expansion and contraction.
EBAA Iron
www.ebaa.com
---
Storage tanks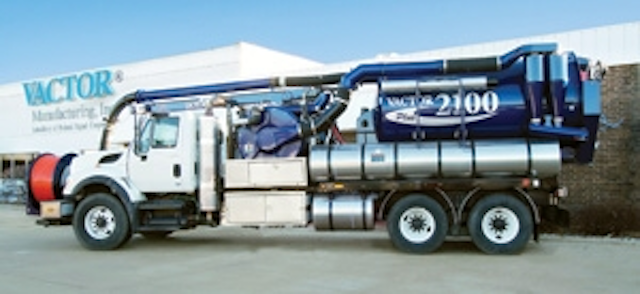 With over 50 years experience, Fusion Tanks & Silos offers Glass Lined Tanks and Silos for the wastewater and potable water sectors. The company has installed more than 300,000 tanks and silos worldwide. The Fusion Glass Lined Tank modular design and build concept offers numerous benefits and is certified to NSF/ANSI 61, giving customers confidence in a trouble-free solution.
Fusion Tanks & Silos
www.fusiontanks.com
---
Turbidity meter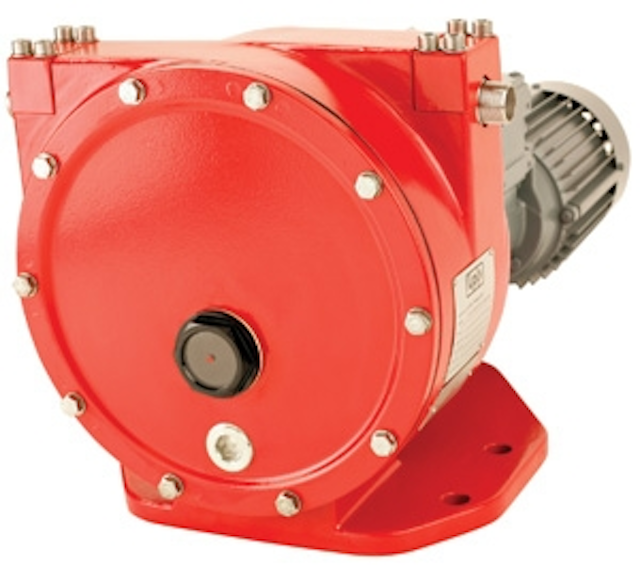 LaMotte has introduced the waterproof version of its 2020 Turbidimeter. The new 2020we is a portable handheld that can be used in the field or lab. The unit is rated waterproof to IP67 and features lithium rechargeable batteries, a backlit display, USB port and seven language options.
LaMotte Co.
www.lamotte.com
---
Water loss control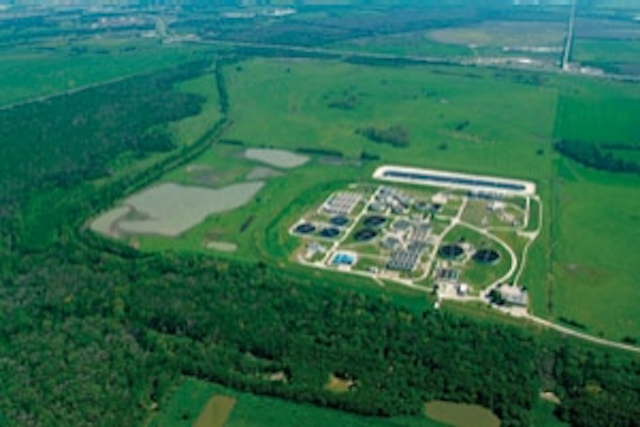 ADS offers a full line of advanced Water Loss Control Products for leak detection and flow measurement. These technologically innovative instruments form an integrated approach to system monitoring and leakage control for water distribution networks.
ADS LLC
www.adsenv.com
---
AMR digital register
The new innov8 universal register from Transparent Technologies can add years of service to existing water meters while extending low flow accuracy beyond new meter specifications. The register can be installed on most brands of water meters and by eliminating the magnetic drag in typical encoded register designs, brings water meters back to life.
Transparent Technologies
www.transparenttech.com
---
Cal hypo system
Arch Chemicals, now part of the Lonza Group, produces the new generation Constant Chlor® Plus calcium hypochlorite briquette feed systems that provide increased capacity and accuracy that exceeds its first generation system, plus new capabilities and features that further enhance operation, maintenance and safety. The model MC4-150 system retains all of the key features of the earlier system, such as optimum solution consistency and a small footprint, but its loading and feed rate capacities are much higher, allowing for service in larger treatment facilities.
Arch Chemicals Inc.
www.archchemicals.com
---
Metering systems
Sensus offers water utilities new ways to maximize resources with AquaSense™ intelligent water management, a solution that unites the Sensus FlexNet™ two-way communications network with advanced meters, software and services to help utilities boost operational efficiency and customer engagement. The system affordably scales to help utilities of all sizes realize a short-term return on investment through two-way communication capabilities.
Sensus
www.sensus.com/aquasense
---
Emergency actuators
Robo-Control manufactures battery-operated actuators to remotely open and close hazardous gas cylinder and container valves such as chlorine and sulfur dioxide. The actuators weigh as little as six pounds and mount to the valve independently from existing hardware or dispensers. Each actuator has integral indication for actual valve position and outputs for valve position are available.
Robo-Control
www.robo-control.com
---
Meter box
The Mueller®Adjusta-Coil™ Meter Box is adjustable without added parts. The box is adjusted using the company's Thermal-Coil™ design. Installers set the box in place then twist its top, reposition to the new grade level, then twist again to permanently and securely set the adjustment. No more adjustment rings or shoveling are required.
Mueller Co.
www.muellercompany.com
---
Transit-time flowmeters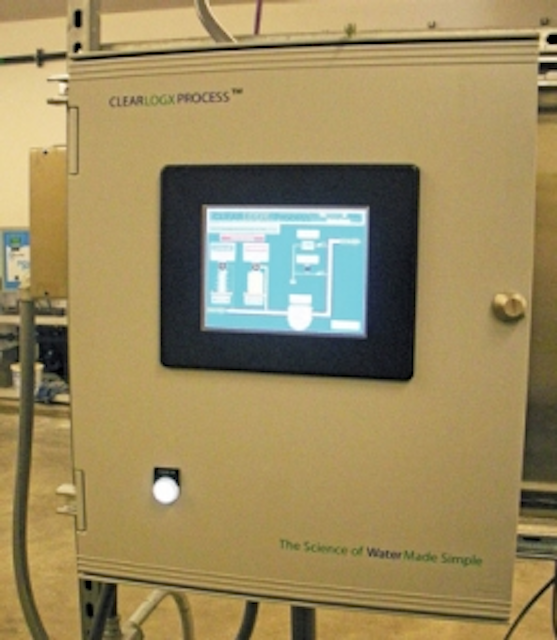 The Accusonic Model 7720 Transit-Time Flowmeter is designed to address the difficult installation requirements common to large ultraviolet (UV) disinfection systems. The meter's maximum 10 path capability allows it to measure with accuracy and repeatability, even in the presence of distorted flow profiles common to large UV system installations. Additionally, the pipe section length required to install the meter is significantly less than other flow measurement technologies for large pipe installations. Measurable pipe and channel sizes range from 8" to 600 feet.
Accusonic Technologies
www.accusonic.com
---
Leak detection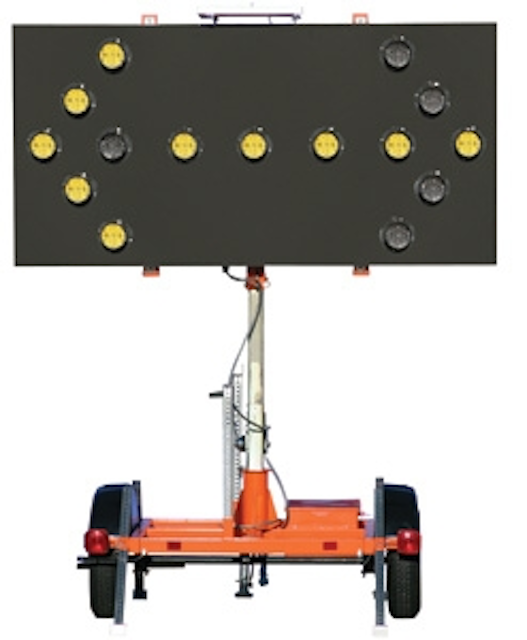 Aclara's STAR® ZoneScan leak-detection solution was jointly developed by Aclara and Zurich-based Gutermann International. The system employs data loggers placed on main valves that sample the sound waves generated by leaks. The data is automatically sent to the utility over the Aclara STAR® Network. There, the system's software correlates the data, pinpointing any leaks to within a few feet. The system can save municipal water utilities time by identifying possible leak locations remotely.
Aclara
www.aclara.com
---
Valve insertion system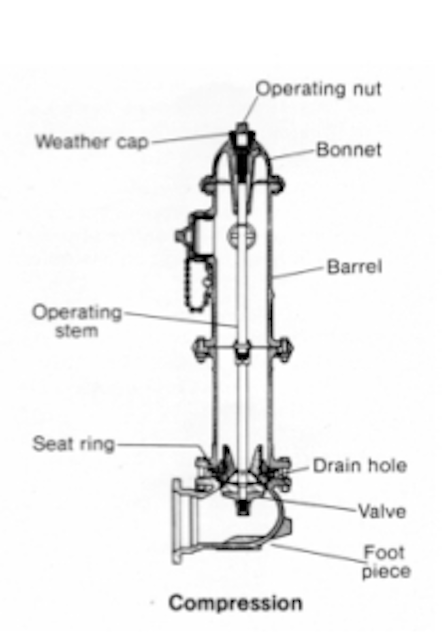 The Insta-Valve® Plus from Hydra-Stop® is a permanent, resilient seat wedge valve. Available in 4"-16", it can be installed in lines with pressures up to 150 psi and operated with a standard valve key. The use of advanced materials and new technologies in this valve insertion system make it durable and resistant to breakage and leakage. Hydra-Stop also offers the Shutdown Elimination System. It includes line tapping, line stopping, and valve insertion equipment and fittings. Systems are available from 4" to 20" line sizes.
Hydra-Stop, a Division of ADS LLC
www.hydra-stop.com
---
Ammonia analyzer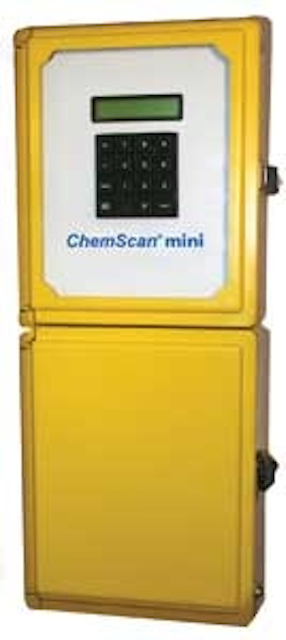 ASA Analytics has introduced the ChemScan mini LowAm, designed specifically for monitoring low range ammonia (0.1 to 10.0 as N) in treated wastewater effluent. The analyzer features high reliability and very low maintenance, with a service interval of only four times per year. The analyzer uses many of the same design features of the larger full spectrum ChemScan analyzers that have over 15 years of field proven technology.
ASA Analytics
www.asaanalytics.com/minilowam
---
Membrane treatment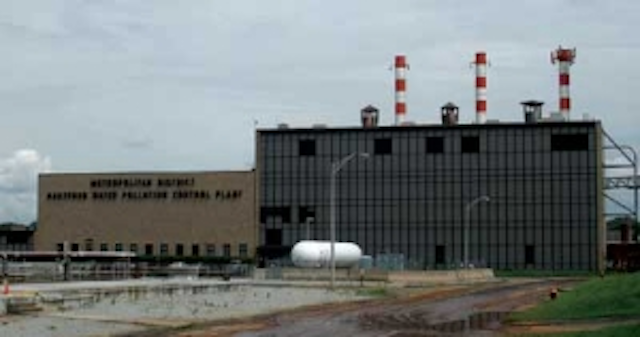 Kemira offers a wide range of products for membrane treatment, particularly Reverse Osmosis (RO) commonly used in desalination and water reuse. The company's KemGuard® products are polymeric antiscalants specifically designed to tackle the mineral scale problems encountered with brackish, sea or high-dissolved solid content water applications.
Kemira
www.kemira.com
---
Ultrasonic meters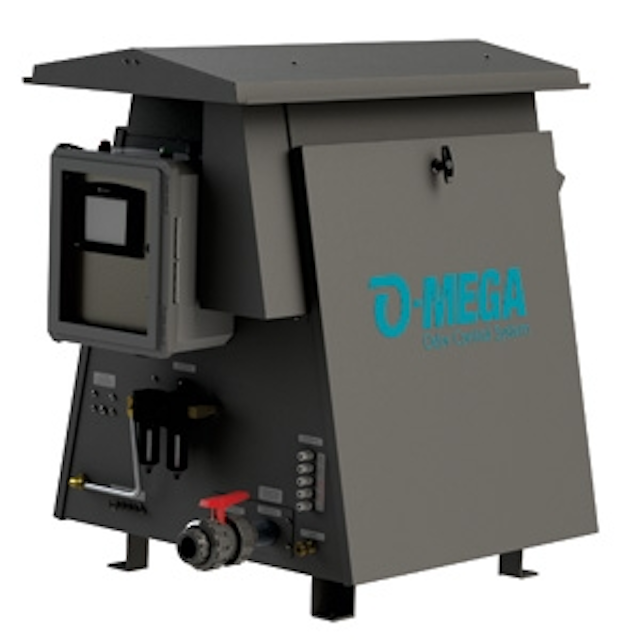 Designed to deliver constant accuracy and meter function, the Octave™ Ultrasonic Meter from Master Meter brings the latest in ultrasonic metering technology to commercial/industrial (C&I) water meters and puts precise measurement where the real flows exist. An alternative to mechanical compound, single-jet, floating ball, and turbine meters, the meter excels at maintaining sustained accuracy over its life span while providing smart AMR capabilities. With fixed network functionality and drive-by affordability, the company's 3G Mobile™ AMR technology offers synchronized meter reads for precise system analytics, leak, theft, and tamper detection, plus meter right sizing.
Master Meter Inc.
www.mastermeter.com
---
Chemical injection
Saf-T-Flo is a manufacturer of chemical injection quills for the water, wastewater, and industrial process markets. The company can customize each injection assembly to fit the needs of the individual application, while also stocking common components for quick delivery. The company offers both retractable and non-retractable injection quills.
Saf-T-Flo Chemical Injection Inc.
www.saftflo.com
---
Pipe cutting, beveling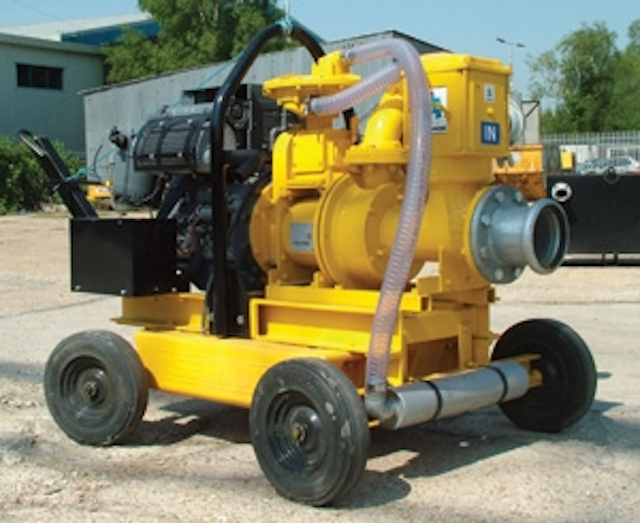 Rapid Cut & Bevel™ Machines from Reed safely cut and bevel up to 24" nominal PVC or PE pipe in one pass. Faster than manual cutters and safer than chop saws, these lightweight, pneumatic powered machines are portable to the jobsite and are used aboveground, in water or in trenches. The bevel takes the edge off the pipe so the gasket will slide over the edge without being damaged.
Reed Manufacturing Co.
www.reedmfgco.com
---
Ceramic epoxy liner
Tnemec has introduced a specialized ceramic epoxy lining for the protection of carbon steel and ductile iron pipe used to transport domestic wastewater. Series 431 Perma-Shield® PL is a 100 percent solids, ceramic-modified polyamine epoxy, specifically developed for carbon steel and ductile iron pipe and fittings.
Tnemec Co.
www.tnemec.com
---
Scales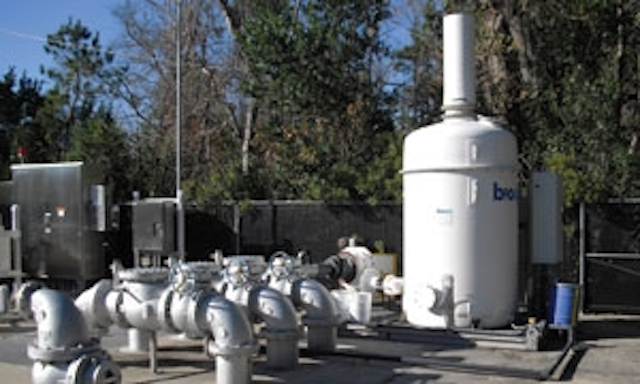 Scaletron is a manufacturer of corrosion resistant electronic and mechanical scales and accessories. Scales are designed for weighing and monitoring the usage of corrosive chemicals and/or materials in water treatment, wastewater treatment and industrial applications. The company offers a complete line of scales including 150 lb. cylinder and ton cylinder scales; drum, tank and platform scales; IBC tote and spill containment scales.
Scaletron™ Industries, Ltd.
www.scaletronscales.com
---
Automatic Valve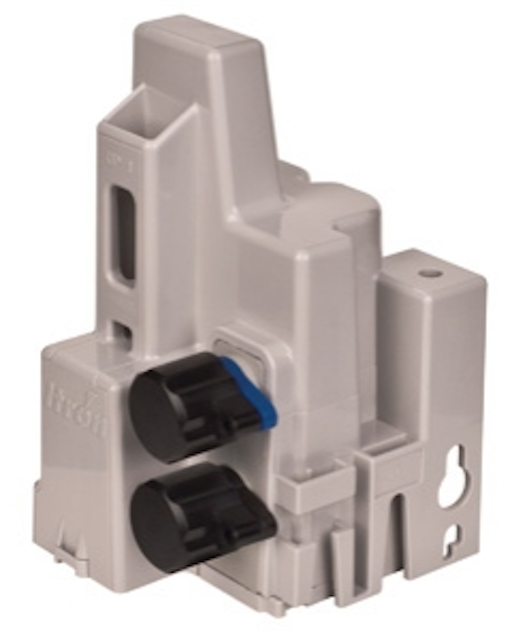 Plast-O-Matic Valves has introduced a new automatic valve that performs multiple functions in a piping system including pressure relief, backpressure control, pump bypass, and anti-siphon protection. The new, ½" size, lug-mounted Series RVDT uses an adjustable non-wetted spring to control backpressure in a piping system.
Plast-O-Matic Valves Inc.
www.plastomatic.com
---
On-site disinfection
The Accu-Tab system from PPG combines specially engineered chlorinators with controlled-release 68% three-inch calcium hypochlorite tablets in a complete system that delivers consistent and controllable chlorine residuals. It can be integrated into any existing treatment program. PPG also manufactures calcium hypochlorite wastewater treatment tablets for private label distributors.
PPG Industries
www.accu-tab.com
---
Polymer blending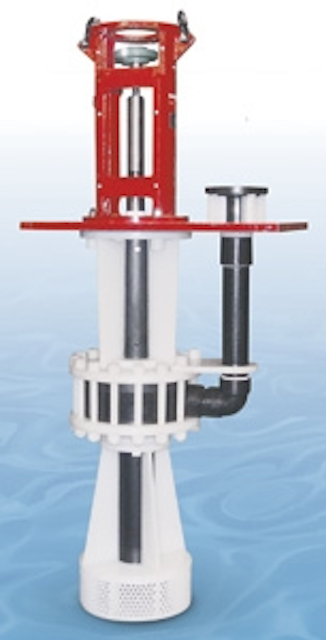 Fluid Dynamics offers the dynaBlend™ Liquid Polymer Activation/Dilution/Feed Systems. The patented technology provides improved performance in activating and feeding liquid polymers for water and wastewater treatment because it is designed to effectively activate all types of liquid polymers. The system's non-mechanical mixing chamber can be more reliable than mechanical systems, according to the company.
Fluid Dynamics
www.dynablend.com
---
Free chlorine monitor

Endress+Hauser offers the CCS142D digital sensor with Memosens technology for determining free chlorine. It is a membrane-covered amperometric sensor that can be teamed with the company's Liquiline cm442 controller. All the user needs to do to calibrate the measuring point is to disconnect the sensor and replace it with a pre-calibrated one. The calibration can be done in the laboratory with everything at hand. The cm442 can be upgraded at any time due to its modularity. Standardized modules give users flexibility when expanding since the smart software detects and integrates the modules automatically.
Endress+Hauser
www.us.endress.com/CCS142D
---
Water quality monitoring

Industrial Test Systems supplies instruments and chemistries designed to test water quality parameters. The company serves numerous industries including municipal water treatment. It has developed over 100 tests and proprietary chemistries, many covered by worldwide patents and ETV/USEPA performance verified tests. The company's latest product, the eXact® Micro 20, is a portable and waterproof photometer that tests over 30 water quality parameters.
Industrial Test Systems Inc.
www.sensafe.com
---
Valve power generator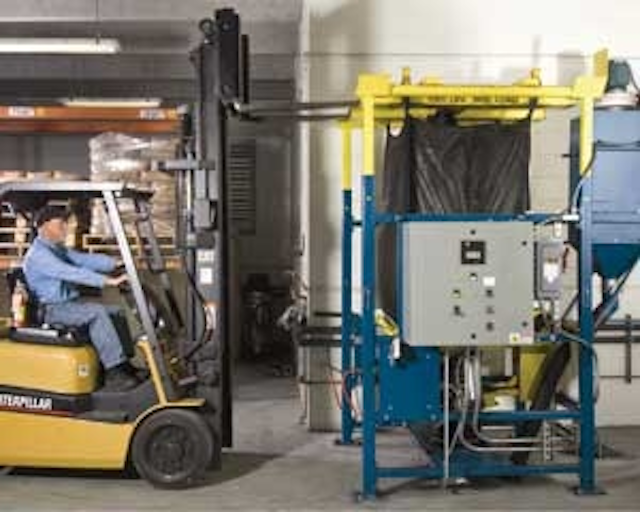 The X143IP Intermediate Power Generator is a self-contained power generation system designed to be mounted on a Cla-Val Automatic Control Valve. The device uses the pressure drop across the valve to produce up to 14 watts of power to run electronic equipment located at the valve site, making it ideal for remote locations or at a site where it is prohibitively expensive to tie in the local power company grid.
Cla-Val
www.cla-val.com
---
UV disinfection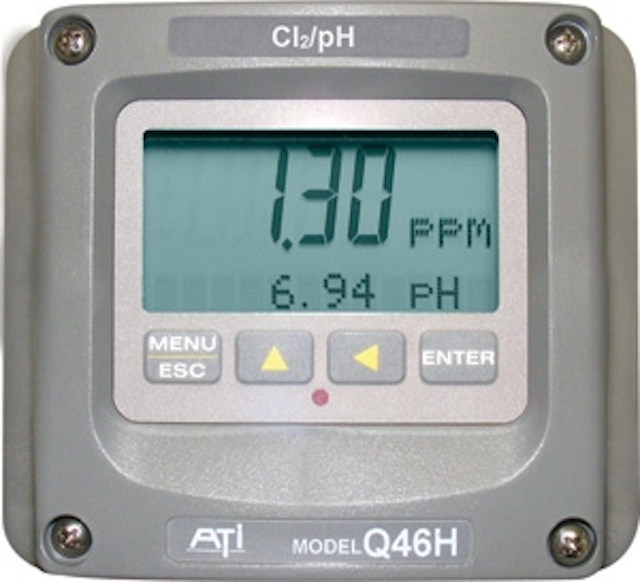 Reducing maintenance requirements and costs while incorporating the most efficient technologies available, the TrojanUVTorrent™ is designed for large-scale drinking water disinfection. No longer do municipalities need to weigh the benefits of a compact installation with fewer UV lamps against a more electrically efficient system containing over five times more lamps. New lamp technology – TrojanUV Solo Lamp™ – has been incorporated into the new system and offers the advantages of both existing medium pressure and low pressure, high output lamp technologies.
Trojan Technologies
www.trojanuv.com
---
Geographic information systems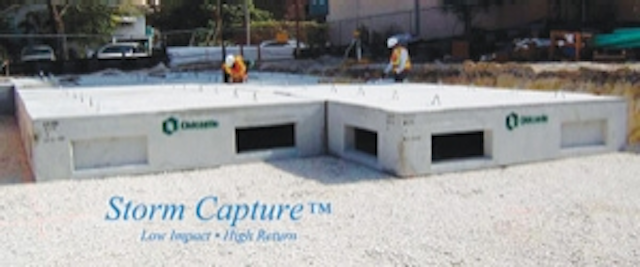 An ESRI enterprise GIS is an integrated, multidepartment system composed of interoperable components. It provides broad access to geospatial data, a common infrastructure upon which to build and deploy GIS applications, and significant economies of scale. Water, wastewater, and storm water utilities keep track of distribution, collection, and drainage networks as well as related planning and customer care.
---
Peristaltic pumps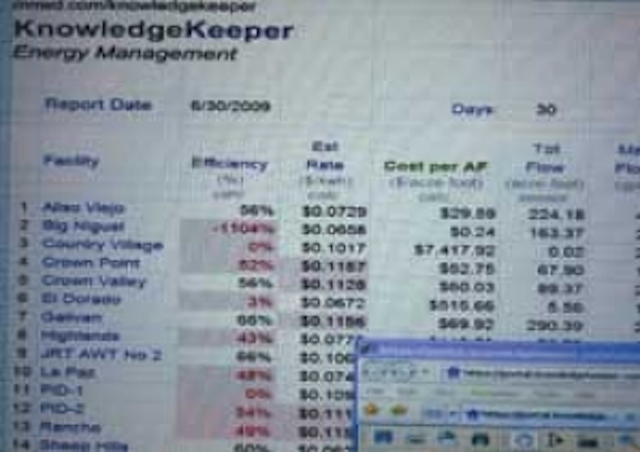 Watson-Marlow Pumps Group offers peristaltic tube and hose pumps for the environmental market. Using peristaltic pumping, the company's systems deliver metering accuracy of +/- 0.1% and better reliability than diaphragm pump systems. There are no back pressure regulators or de-gassing valves required and maintenance is a simple one-minute tube change. Designed for easy operation and low maintenance metering of tough water purification chemicals like sodium hypochlorite and ferric chloride, these ARRA compliant chemical metering systems are also very easy to install.
Watson-Marlow Pumps Group
www.wmpg.com
---
Chlor alkali products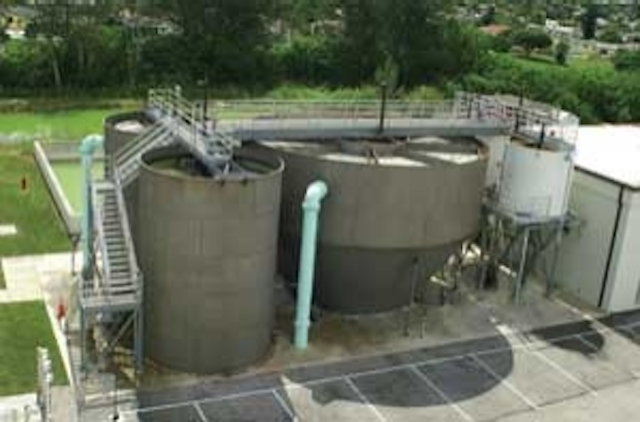 Olin Chlor Alkali Products is North America's largest manufacturer of industrial bleach and a major supplier to the water treatment industry. With its proprietary rail-car technology, and a fleet of more than 400 bleach rail cars, the company is able to deliver bleach to customer locations coast to coast. It can also deliver by truck.
Olin Chlor Alkali Products
www.olinchloralkali.com
---
TOC analyzers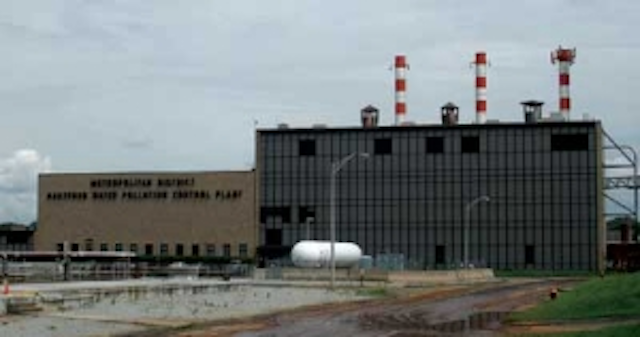 GE Analytical Instruments designed the Sievers® 5310 C Series Total Organic Carbon (TOC) Analyzers to simplify TOC monitoring of raw and finished drinking water for USEPA compliance reporting and plant optimization. The analyzers have helped drinking water facilities across the nation optimize their TOC removal process. Available in Lab, On-Line and Portable models, the analyzer requires minimal operator training and can be set up and analyzing samples in less than one hour.
GE Analytical Instruments
www.geinstruments.com
---
Control valves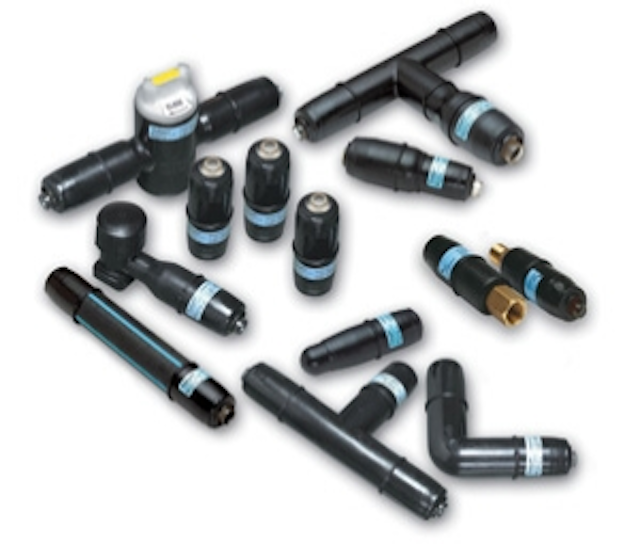 OCV Control valves offers a wide range of hydraulically operated, diaphragm actuated, pilot controlled angle or globe control valves in a variety of materials and sizes from 1-1/4" to 24". Whether system design demands pressure control in the water line, regulated flow rates at certain times of the day or surge prevention in the line, OCV can engineer the perfect valve for the application. The company's website hosts valuable tools, such as ValveMaster Premier, a sizing and specification program that can specify a valve according to the parameters entered.
OCV Control Valves
www.controlvalves.com
---
PVC pipe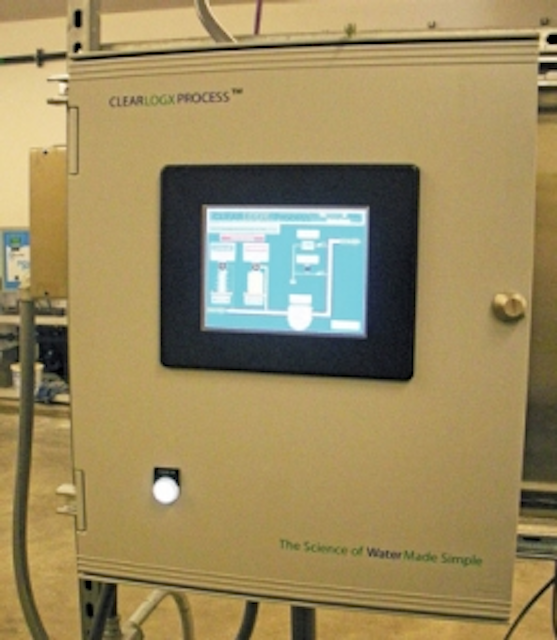 Underground Solutions provides infrastructure technologies for water and sewer applications. The company's Fusible PVC™ pipe products are available in diameters from 4"-36", including Fusible C-900®, Fusible C-905® and FPVC®. They use patented technology to produce a fused monolithic, fully-restrained, gasket-free, leak-free piping system suited for trenchless (horizontal directional drilling, pipe bursting and sliplining) or conventional "open-cut" installations.
Underground Solutions Inc.
www.undergroundsolutions.com
More WaterWorld Current Issue Articles
More WaterWorld Archives Issue Articles