Design Build Project Upgrades Plant Performance
A project to upgrade performance at the Bowen Island Municipality's Snug Cove wastewater treatment plant in British Columbia included installation of a new USBF bioreactor to increase treatment performance will maintaining a small footprint
Jan 2nd, 2012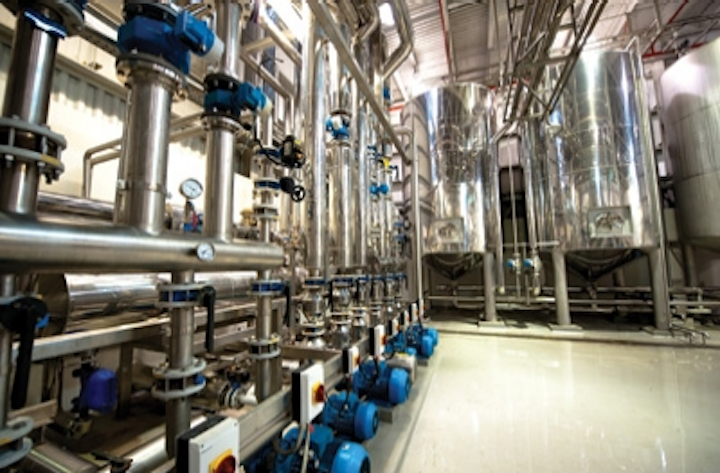 A project to upgrade performance at the Bowen Island Municipality's Snug Cove wastewater treatment plant in British Columbia included installation of a new USBF bioreactor to increase treatment performance will maintaining a small footprint.
The first phase of the Bowen Island Municipality's Snug Cove wastewater treatment plant in British Columbia, Canada, was built in 1999. The original plant consisted of two Upflow Sludge Blanket Filtration (USBF) bioreactors each designed to treat 80 m3 of wastewater per day at 185 mg/l BOD, or 14.8 kg BOD per day. The permitted ocean outfall effluent discharge parameters were relatively undemanding, 45/45 mg/l respectively for BOD and TSS and an acute 96 hour LT50 fish bioassay test.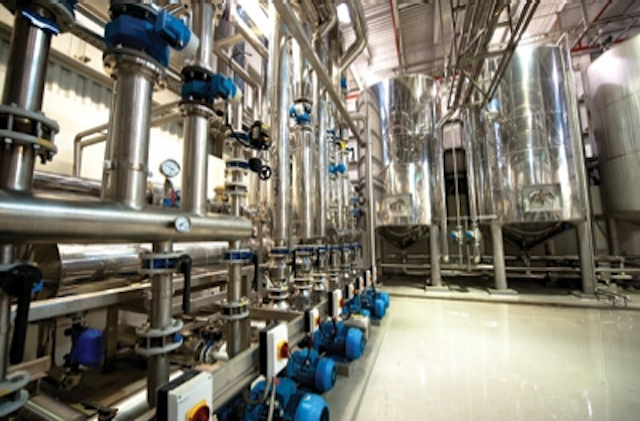 A new membrane filtration system provides tertiary treatment.
The plant configuration was very basic consisting of a pump station and the USBF bioreactors only. No post-filtration was employed. From the day the plant was started up, it was operated by ECOfluid Systems under contract with Bowen Island Municipality.
The plant performance in terms of effluent parameters was excellent. All parameters were significantly below the permitted parameters, and the reduction of pollutants included reduction of nutrients, nitrogen and phosphorus. However, starting in the summer of 2005, increased stress on the plant was observed during the high tourist season due to biological overloading.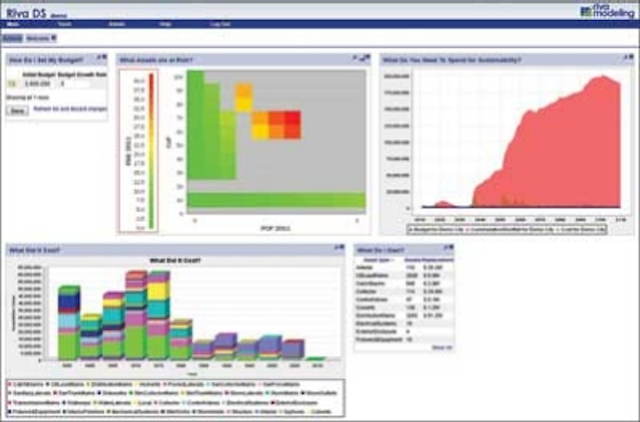 New USBF Bioreactor was installed near the two existing units.
In 2009, after securing Provincial and Federal Grants, the Municipality embarked on a plant expansion and upgrade. The objectives of the approximately $2.3 million project were:
Installation of new mechanical headworks
Plant expansion to double the hydraulic and the biological capacity with a provision to triple it in the future.
Incorporation of "tertiary" treatment allowing the municipality treated effluent reuse for irrigation, and in the future, in dual plumbing applications. This would require effluent parameters to meet the Municipal Sewage Regulations "Unrestricted Public Access" parameters of BOD and TSS of respectively less than 10 mg/l, Turbidity of 2 NTU (avg.), Fecal Coliform of 2.2 CFU/100 ml (avg.), Ammonia of less than 1 mg/l, and Total Nitrogen of less than 20 mg/l.
Waste sludge dewatering, reducing the cost of trucking wastewater sludge off the island and the carbon footprint.
Incorporation of a Pressurized Outfall Station
Septage receiving pilot facility to evaluate septage processing in the USBF bioreactors, while again, reducing the cost of sludge disposal and the carbon footprint.
The initial design work carried out by a team of Kerr Wood Leidal (KWL) and ECOfluid Systems commenced in early 2010, and in August 2010 ECOfluid was awarded a Design-Build contract to execute the project.
As a part of the upgrade, all flows (forcemain and gravity) were diverted to a new inclined mechanical auger screen installed within a concrete channel leading to a refurbished influent pump station. The all-weather IPEC screen collects and compacts screenings into a continuous bagging system.
USBF Bioreactor
A new bioreactor was installed adjacent to the two existing ones. The Sludge Blanket Filter (SBF) of the bioreactor is fabricated from epoxy coated steel and provides separation of the anoxic and aerobic compartments.
The bioreactor anoxic compartment was equipped with a new submersible mixer designed to mix the influent sewage with activated sludge recycled from the bottom of the SBF, thus providing the necessary conditions for enhanced nitrogen removal by nitrification/denitrification processes, and phosphorus removal by biological "luxury uptake".
Tertiary Treatment
The tertiary treatment consists of membrane filtration, UV disinfection, chlorination and reclaimed water storage.
For filtration, Mitsubishi SteraporeSUN™ immersed hollow fiber membranes were selected. The membranes are installed within a separate tank receiving effluent pre-filtered by the Sludge Blanket Filter (<10mg/l TSS). The configuration (sometimes known as CAS-MF) not only results in safer multi-barrier two stage filtration but it has many other advantages over conventional immersed MBR systems. Fine screening is not required, flux rate increases, fouling decreases, and energy input is reduced. Additionally, the biology and the membrane filtration are separated and the processes can be better individually optimized.

The new headworks (left), process building, and sludge dewatering unit and bin.
For disinfection, Trojan channel-type UV disinfection was selected. Membrane filtered effluent is transferred via a self-priming centrifugal pump to UV disinfection which is housed in a stainless steel channel located in a new process building.
Finally, the tertiary effluent is transferred into a new PVC lined reclaimed water storage tank. The tank is provided with a chlorine make-up circulation loop to maintain minimal residual chlorine when required.
Design-Build
ECOfluid was aware that the upgrade of the existing facility presented many unknowns and taking on the Design-Build project with a firm budget presented a significant risk. With that said, the Design-Build model provided flexibility and allowed the company to quickly deal with onsite construction issues as and when they occurred.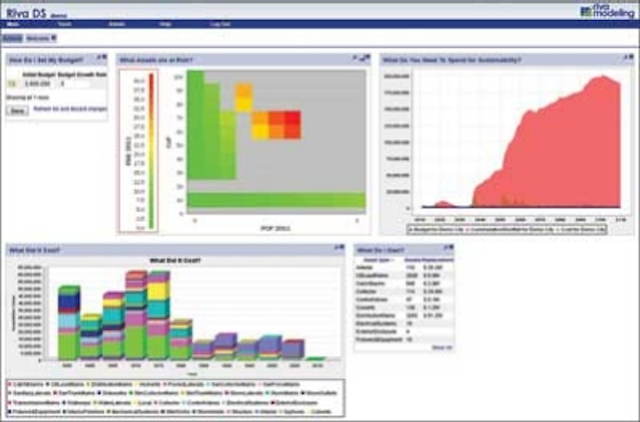 A new waste sludge dewatering system helped the utility lower disposal costs.
With preliminary design/engineering complete in September 2010, ECOfluid selected Alexander Construction to construct the facility structures due to their industry experience which included previous work with existing, online plants. Ground was broken in October 2010.
Conclusion
As expected, many project challenges presented themselves during construction.
The first challenge was the fact the project was located on an island only accessible via a 30 minute ferry ride. Managing larger deliveries, sub-trades and onsite personnel was further complicated due to the small and compact site.
The weather brought another challenge as unprecedented, even for British Columbia, wet winter and spring led to many construction delays.
Despite the challenges, the Design-Build contract was substantially completed in June 2011. The new facility has met all of the objectives of the contract, the most important of which being the immediate increase of the hydraulic and biological capacity of the plant and the improved quality of effluent discharged to the environment. WW
More WaterWorld Current Issue Articles
More WaterWorld Archives Issue Articles