Companies Introduce Networked Systems at Metering Event
Sensus has announced that its FlexNet communications system now features an advanced meter-based endpoint with capabilities to enhance service to water utilities.
Nov 1st, 2009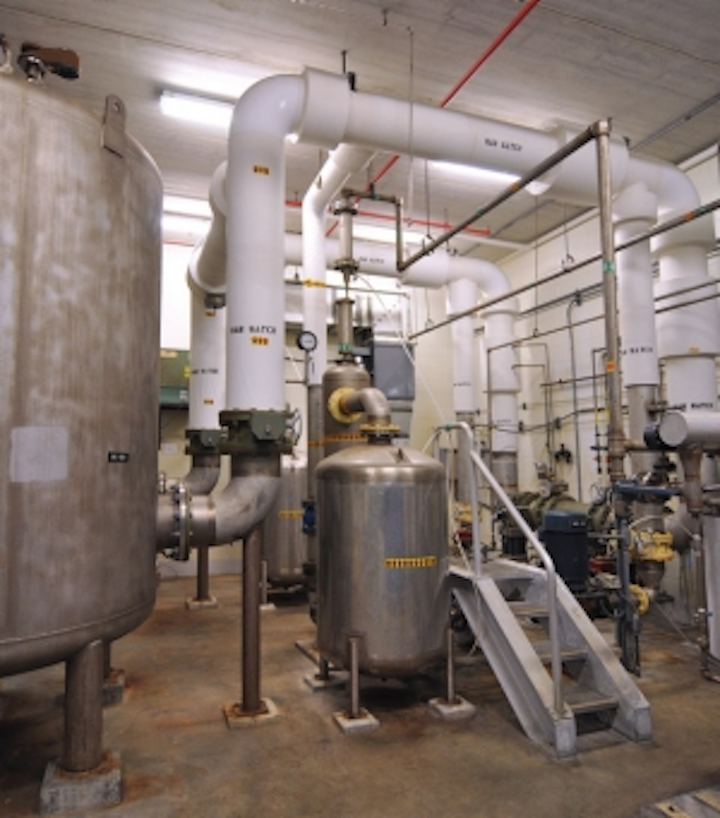 Sensus has announced that its FlexNet™ communications system now features an advanced meter-based endpoint with capabilities to enhance service to water utilities. The system was introduced at Autovation 2009, held in Denver.
The new FlexNet SmartPoint with M2 Technology will help water utilities leverage the benefits of automated meter reading, including the flexibility to expand and modify system capabilities to meet changing business requirements and conservation initiatives.
The new endpoint allows FlexNet to operate as a complete walk-by/drive-by system, a complete fixed-base system, or a hybrid of the two within the same spectrum. FlexNet's 2 watts of FCC-protected transmission power provides clear communications over longer distances than other fixed-base systems. This bandwidth coupled with the new endpoint paves the way for value-added features, including customer education, conservation, leak detection, utility application interfaces, and integration with home area networks.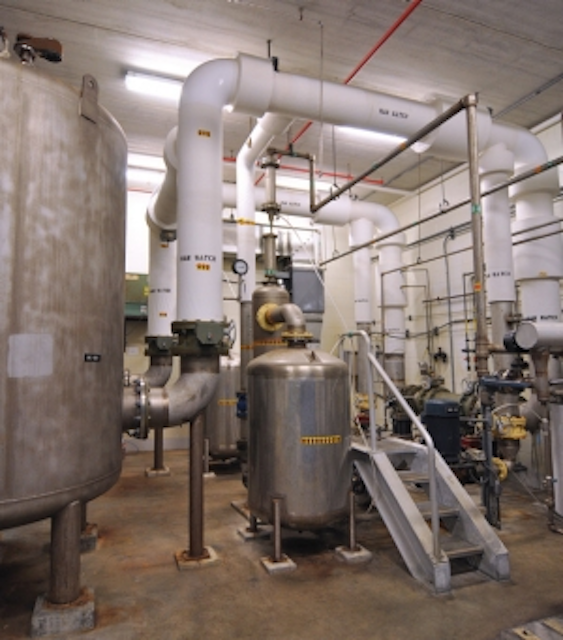 The Sensus SpartPoint with M2 technology will help water utilities leverage the benefits of automated meter reading.
"One of the most significant advantages that the SmartPoint M2 offers for utilities is the ability to migrate between data collection system technologies without changing endpoints," said Tom Galuska, Marketing Manager for AMI Gas/Water.
Once the SmartPoint M2 is installed at the meter, there is no need to install a new endpoint or meter when the upgrade to fixed-base is made. All that's needed is a Tower Gateway Basestation (TGB) receiver to pick up the signal.
"We see this as an economical solution for water utilities that desire flexibility in an AMR/AMI solution," Galuska added.
M2 Technology also provides the utility with the ability to remotely update firmware through the FlexNet communications network, eliminating the need for site visits and saving operational costs as well as reducing the carbon footprint from utility vehicles.
The FlexNet solution is a single-tier Advanced Metering Infrastructure (AMI) system. It is compatible with most major meter manufacturers, giving utilities greater flexibility in their meter choices. With the system's wide RF bandwidth, there is room to add external devices to the network, such as acoustic monitoring devices, thermostats, and remote shutoff valves, without reducing system performance.
WAN for Utilities
Aclara, part of the Utility Solutions Group of ESCO Technologies, introduced a new mesh-based wide-area network (WAN) for utilities at Autovation 2009. The Aclara Smart Communications Network is a high-bandwidth, standards-based, broadband solution that will bring together existing utility assets and applications into a single network.
The network is designed for use by water, gas or electric utilities and employs TCP/IP communications protocols as well as IEEE 802.11 standards for wireless communications.
The system allows utilities to replace multiple, low-to-medium bandwidth systems that now communicate data to utilities. It can provide an interface to utility and IT resources and back-office applications for SCADA control and monitoring systems, advanced metering infrastructure (AMI), home-area networks, and mobile-workforce applications.
The Aclara Smart Communications Network can be configured to communicate in mesh, point-to-point, or point-to-multipoint modes over 900 MHz or 2.4/5.8 GHz frequencies. The 900-MHz range handles most network tasks, while the 2.4 GHz/5.8 GHz range provides additional bandwidth and higher data rates for transmitting large amounts of data. The network also conforms to authentication and encryption criteria that meet developing industry security standards.
The new network is a true standards-based, wireless solution that will encourage utilities to take a top-down approach to managing data communications.
"The use of widely accepted standards provides simple, secure, and reliable interoperability to a wide range of systems within electric, gas and water utilities," said Mark Thompson, Vice President of Strategic Communication Networks for Aclara. "The initial implementations of the Aclara Smart Communications Network will include AMI backhaul, but the solid foundation provided by IEEE 802.11 makes the network an efficient way to link other applications, including SCADA, to the utility."
"We know that utilities today are looking for a better understanding of what is happening within their systems. Smart devices that provide process data are just one-half of the equation," said Gary Moore, President of Aclara RF Systems Inc., "The other half is a network that can cost-effectively and efficiently transmit data from smart devices to the utility, and vice-versa."
Aclara has announced a strategic alliance with wireless infrastructure mesh supplier Firetide Inc. to develop the Aclara Smart Communications Network, which uses Firetide's MIMO radio technology as well as its network management software. Firetide solutions are now used by many municipalities and enterprises to create data networks that stream voice and data, as well as video from security cameras. The technology supports data rates of 1Mb/s to 300 Mb/s, making it ideally suited to handle utility distribution applications.
"Advances in utility and smart grid applications require an equal upgrade to the communications infrastructure that connects smart devices, provides security and supports real-time communications for critical needs," said Bo Larsson, CEO of Firetide. "As a core component of the new solution, Firetide's infrastructure mesh provides key performance and architectural advantages, which, combined with Aclara's expertise in the market, make Aclara Smart Communications Network an ideal spring-board into "smart" communications for utilities."
Aclara is a member of the Wi-Fi Alliance, a global, non-profit organization with the goal of driving the adoption of a single, worldwide-accepted standard for high-speed, wireless, local-area networking based on IEEE 802.11 specifications. WW
More WaterWorld Current Issue Articles
More WaterWorld Archives Issue Articles