Hybrid AMR/AMI System Opens New Possibilities for Keys
With a customer base of 46,000 accounts spread across a span of 130 miles, the Florida Keys Aqueduct Authority (FKAA) sought a more flexible, more efficient way to capture meter readings from the length of the 1,700-island chain.
Oct 1st, 2009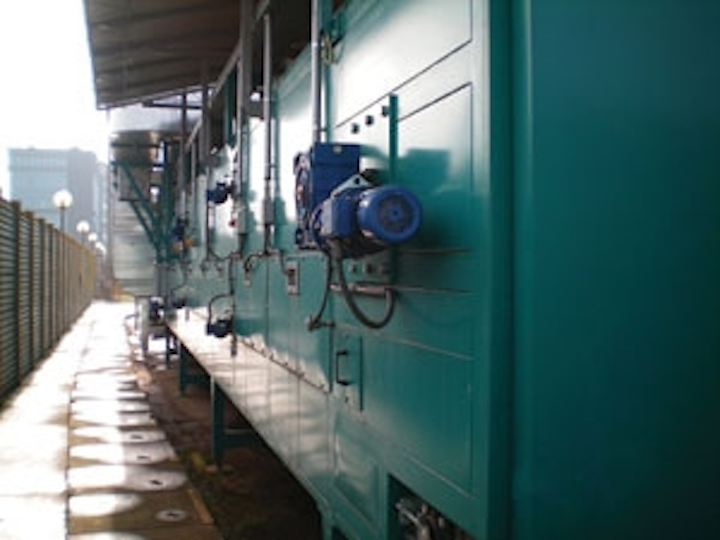 With a customer base of 46,000 accounts spread across a span of 130 miles, the Florida Keys Aqueduct Authority (FKAA) sought a more flexible, more efficient way to capture meter readings from the length of the 1,700-island chain. The solution to the challenge required a hybrid AMR/AMI system that effectively combined handheld, mobile, and fixed network data collection.
Carl Brewster, now Chief Information Officer for the FKAA, had researched many AMR/AMI options, visiting other utilities to gauge their success. That research led to the selection of products from the Neptune Technology Group. They include high-power radios for increased range and better meter reading success rates; the E-Coder)R900i™, with its integrated R900® transmitter and encoder register to simplify installation and reduce maintenance; the E-Coder®PLUS data system which can provide leak, tamper, and reverse flow detection; and the flexible ARB® Hybrid™ System.
Starting in early 2007, the project's goal was to retrofit 46,632 meters over a five-year period. By August 2007, with a quarter of installations complete, the FKAA was already reporting reading success rates within the 99th percentile. Thanks to ARB® Mobile™ technology, manhours along reading routes were reduced from 416 to 12. Perhaps most impressive to the utility was its newfound ability to read 80 percent of meters on one particular island, Sunset Key, without leaving the ferry dock.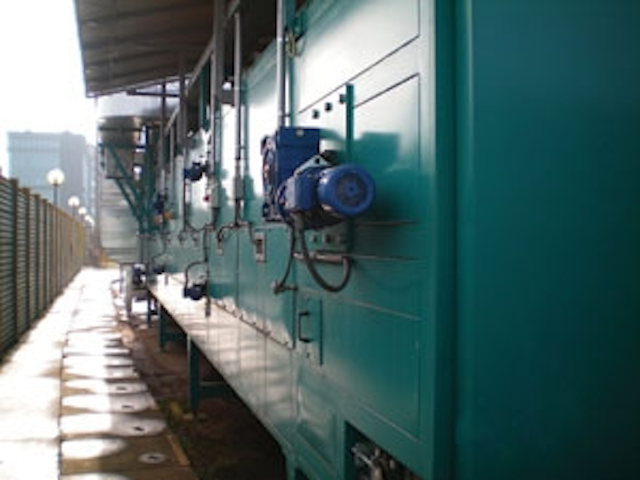 Aerial view of Sunset Key
As of July 2009, the implementation is about 60 percent complete, with 28,000 to 30,000 MIUs installed, according to Brewster. He added that meter reading efficiencies still measure above 99 percent.
"We've reorganized routes and schedules," Brewster said, "with around a 10 percent reduction in routes. We anticipate further reduction to a fraction of what they were originally."
Thanks to the hybrid approach that uses what works best where it works best, route efficiency has never been higher.
"We're reading many more routes in a single day," he said. "Now we can even read all of our Key West meters in two days, when it once took over 10 days."
Fixed Network
The move to a more advanced AMR/AMI system has led the Keys to begin using Neptune's R900 GPRS Gateway. Started with a pilot program on the island of Sunset Key, the fixed network data collector's Wide Area Network technology allows the FKAA to automatically collect, store, and manage meter readings from a targeted group of accounts – in this case, the island's 104 meters.
With a goal of 100 percent reads (anything less would still mean a trip back out to Sunset Key), the Authority and Neptune investigated locations for the data collector. In late February 2009 Brewster's crew found the "sweet spot" that yielded the 100 percent success rate.
The results of the Sunset Key study impressed Brewster. Travel time was eliminated, while the Authority not only received all of the island's meter readings but also some from across the way on Key West. The FKAA has ordered five additional GPRS Gateway units for deployment at Ocean Reef, a community with 1,200 customers on two islands just north of Key Largo. To determine the optimal placement of the collectors, Brewster has already performed a GPS topographical study of the islands and expects to begin installations in the early fall of 2009.
With implementation more than halfway complete, what is the biggest change Brewster has seen in the operations of the FKAA?
"It's helped us take a proactive approach to everything we do," he said.
With the system's ability to generate daily reads, the Authority can identify intermittent and continuous leaks as well as backflow events before they have a chance to become major problems. The FKAA Customer Service team lead by Colleen Tagle has initiated an in-house program with a designated staff that generates daily leak reports so that crews can take care of situations without a customer having to wait.
More customer data is available to the Authority, more frequently.
"We can now get 24 hours worth of readings for a full 30 days," said Brewster. "In the long term, we plan to generate time-of-use consumption, including peak periods, then post that information in graphs on a secure website that customers can access. That way, they can monitor their own water consumption."
Brewster mentioned another potential benefit of the hybrid system for down the road – literally. Citing the many areas to be read, most connected by a single highway, he said that in the event of an approaching tropical storm, the FKAA would now have ample opportunity to collect the meter readings ahead of time and download that information to the billing system.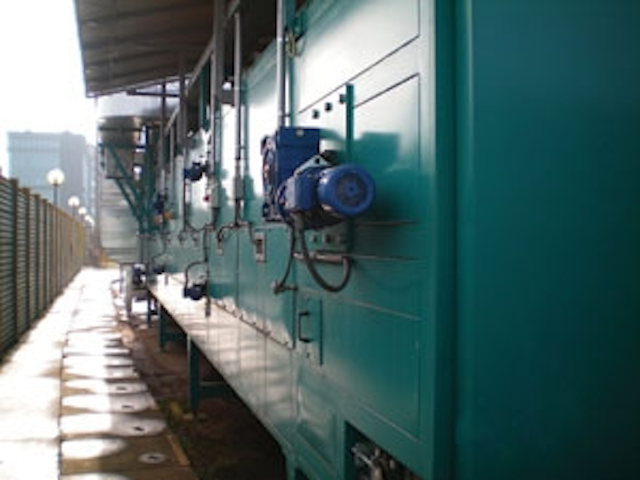 E-Coder)R900i pit installation at the Florida Keys Aqueduct Authority.
The Authority's success with Neptune has caught the eye of the U.S. Navy. In January 2008, the FKAA was awarded the first Naval Utility Privatization Water Project – putting the utility in charge of delivering E-Coder)R900i-equipped meters to the Navy's properties in the Lower Keys, including an air station annex among other facilities. Brewster's team has provided a demonstration for the Navy of the R900 GPRS Gateway and how it might add to the effectiveness of its AMR/AMI efforts. The project will eventually allow the Navy to collect meter readings through a secure website, then import the data into its own billing system.
The FKAA is already looking ahead to other measures that can proactively serve the needs of Keys residents. Tagle and Brewster's teams are now performing propagation studies to identify areas for deployment of more GPRS data collectors, "to benefit larger pockets of customers."
One of these areas is Duck Key, which would be ideal, according to Brewster. He added that "in the next two years, we expect to install [Neptune meters] on what we call our 'master taps'" – specific places along a water transmission system spanning the length of the Keys, so that the volume of distribution water can be measured against the volume of water consumption at the customer's end. WW
More WaterWorld Current Issue Articles
More WaterWorld Archives Issue Articles