Products & Services: Filtration
The ClearWater BMP is a stainless steel filter train design that allows storm water flows to be screened, triple settled, and then filtered, all within the confines of an existing concrete curb inlet drain box.
Nov 1st, 2010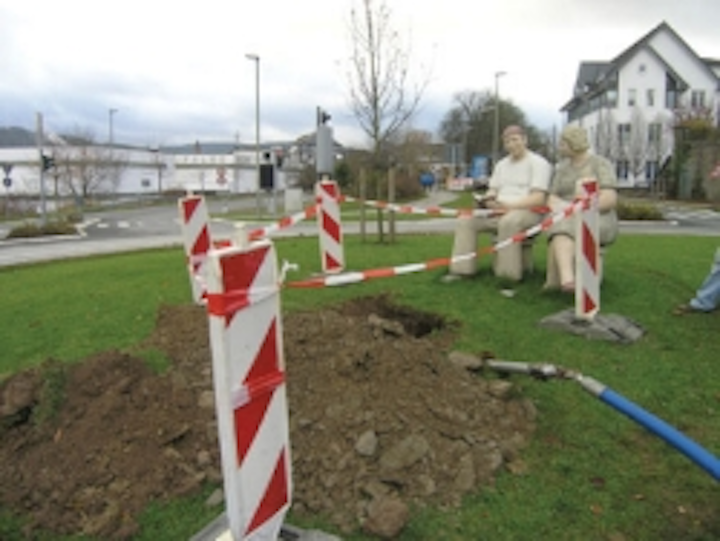 Stormwater filter
The ClearWater BMP is a stainless steel filter train design that allows storm water flows to be screened, triple settled, and then filtered, all within the confines of an existing concrete curb inlet drain box. The design significantly reduces concentrations of trash, sediment, hydrocarbons, metals, and nutrients. Testing from San Diego State University established that the unit will remove 97% of TSS, 86% of hydrocarbons, 83% of zinc, and 81% of lead.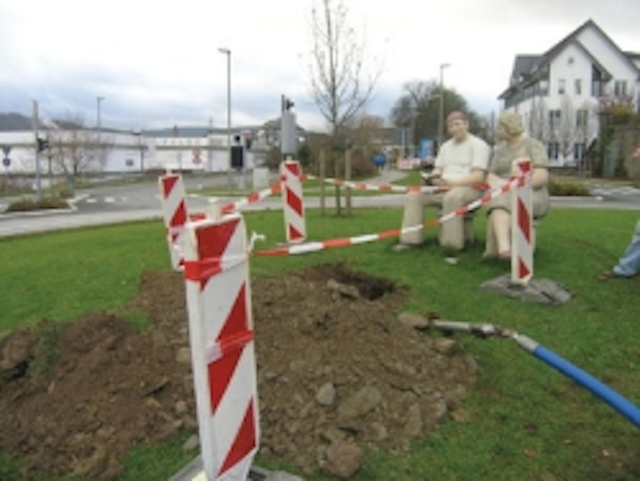 ClearWater Solutions
Vista, CA
Tel: 760-598-2545
Web: www.clearwaterbmp.com
Circle No. 219 on Reader Service Card
---
Filter vessel
Parker-Hannifin has introduced the new ParMax™ Filter Vessel, a high-flow capacity filtration solution for municipal water systems and other liquid applications. The filter vessel combined with ParMax™ Select filter cartridges can reduce the overall cost of filtration when compared to vessels containing traditional 2.5" diameter filter cartridges by yielding high-flow rates with fewer cartridges in a smaller, lower-cost vessel.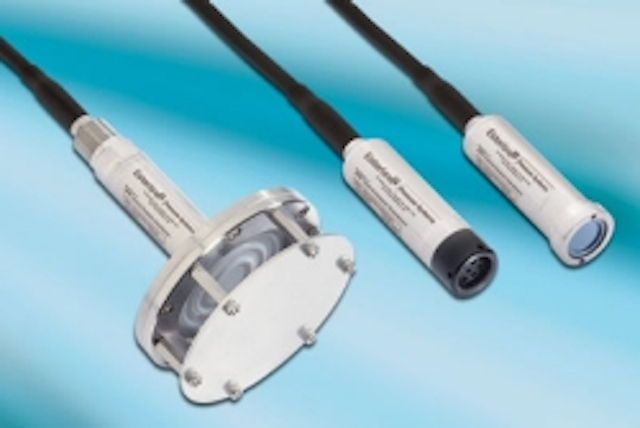 Parker-Hannifin Corp.
Oxnard, CA
Tel: 877-784-2234
Web: www.parker.com/processfiltration
Circle No. 220 on Reader Service Card
---
Cloth media filter
Fluidyne has introduced a line of compact cloth media tertiary filtration systems that use patented gravity flow hydraulics and unique cloth media technology to eliminate mechanical wear items including pumps, drive motors, chain gears, backwash/sludge manifolds, and other mechanical moving parts. Fluidyne Fixed Plate (FFP™) Cloth media filters are suited for municipalities, residential developments, and industrial applications that require effluent tertiary filtration to meet tough discharge standards.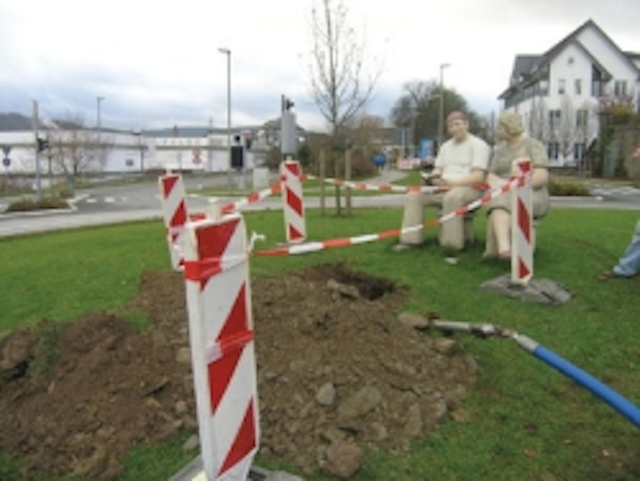 Fluidyne Corp.
Cedar Falls, IA
Tel: 319-266-9967
Web: www.fluidynecorp.com
Circle No. 221 on Reader Service Card
---
Differential pressure transmitter
The Ashcroft® Model GC52 is a compact wet-wet low differential pressure transmitter, ideal for measuring pressure drop across filters and membranes. With the push of a button, the GC52 can also provide direct flow readings by measuring dp across a deliberate restriction. Available in uni-directional ranges from 0-4 to 0-400 Inches W.C. and bi-directional ranges up to 200 Inches W.C., the GC52 operates on line (static) pressures up to 300 psi. A rugged aluminum NEMA 4X / IP65 enclosure measures only 2.56" in diameter and incorporates an LCD display for local reading.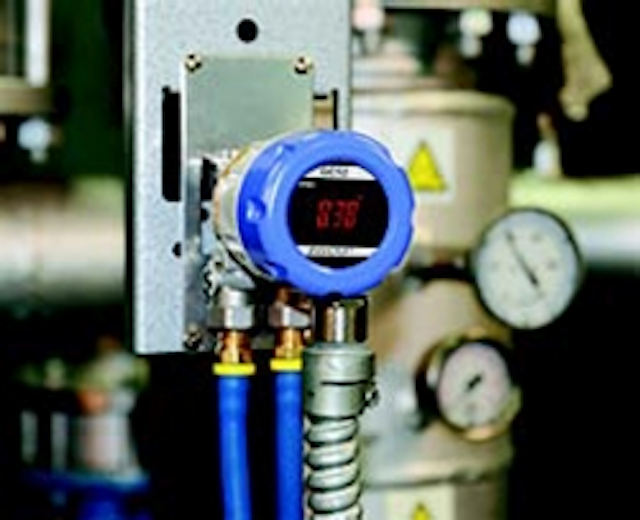 Ashcroft
Tel: 800-328-8258
Web: www.ashcroft.com
Circle No. 222 on Reader Service Card
---
Filtration systems
Orival now provides complete water filtration systems designed for specific municipal and industrial applications. These systems include filters, manifold, valves and control. The ORG and OR series of automatic self-cleaning filters are designed to withstand the day-in and day-out rigors of POTWs. A wide range of filters are available from ¾" to 24" and filtration degrees from 5 to 3000 microns. Many of the company's filter models demonstrate low pressure loss, occupy minimal footprint, use only a few gallons of water for cleaning and need no electrical power to operate their cleaning mechanism; thus requiring less energy than conventional treatment methods.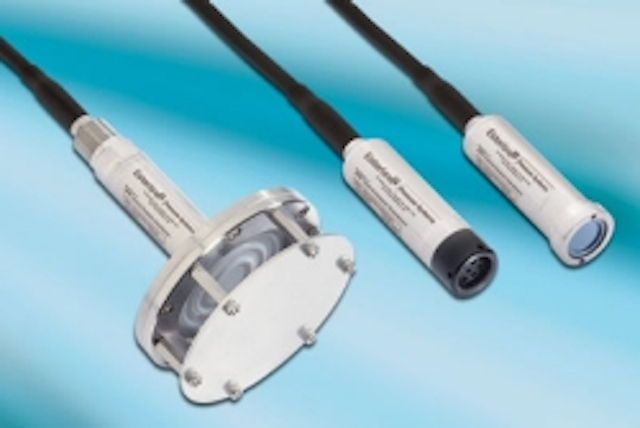 Orival Inc.
Tel: 800-567-6797
Web: www.orival.com
Circle No. 223 on Reader Service Card
---
Submerged membranes
iSep™ ultrafiltration (UF) membranes from TriSep were designed specifically for some of the most difficult and aggressive wastewater applications. Their key design feature is the integration of the UF membrane and process tank into a single module. The encapsulated membrane design allows for frequent draining, reducing fouling as all solids are easily purged from the system.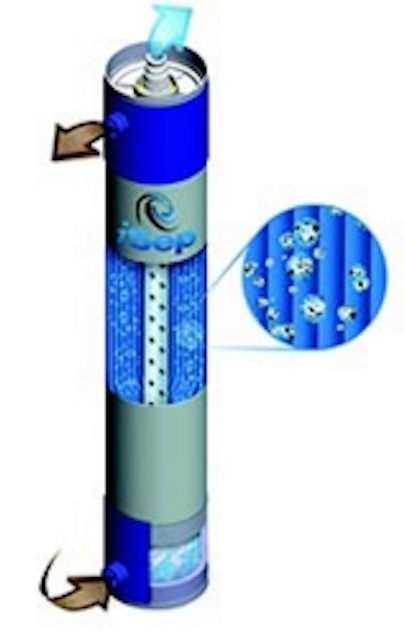 TriSep Corp.
Goleta, CA
Tel: 805-964-8003
Web: www.trisep.com
Circle No. 224 on Reader Service Card
---
Filter pilot unit
The new MD-4 Cloth Media Pilot Unit is a fully enclosed, 53 foot, drop deck trailer. At its core is a 1-disk Aqua MiniDisk® cloth media filter with several aesthetic, operational and functional upgrades providing greater flexibility for each unique customer application. The MD-4 unit includes a fully equipped lab area with the ability to accomplish on-site analysis for most operating parameters such as total suspended solids monitoring and particle size analysis.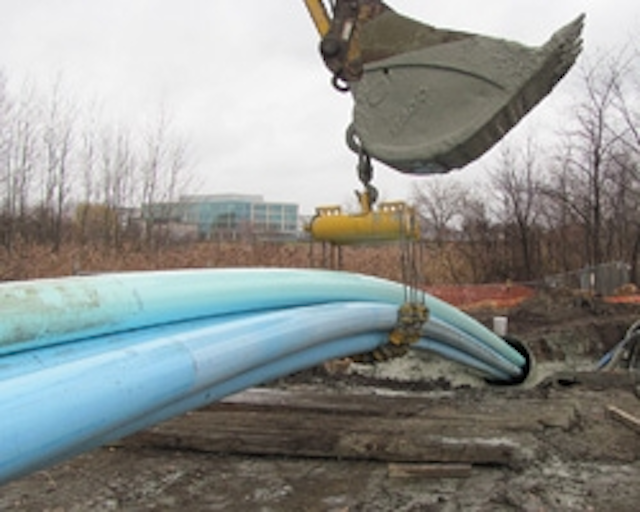 Aqua-Aerobics
Tel: 815-639-4456
Web: www.aqua-aerobic.com
Circle No. 227 on Reader Service Card
---
Cartridge filters
Hurricane filters from Harmsco Filtration separate dense solids prior to cartridge filtration for extended filter life, increased dirt holding capacity and reduced maintenance costs. Components include an outer chamber for particle separation, inner chamber for cartridge filtration, and built-in drain for purge, if required. Deep angled pleats are directed toward rotational flow for increased dirt holding capacity. The rational flow improves the filter's performance.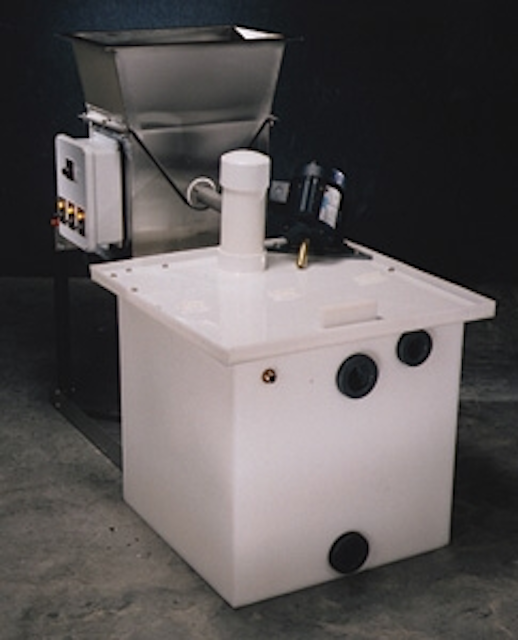 Harmsco Filtration Products
Tel: 800-327-3248
Web: www.harmsco.com
Circle No. 226 on Reader Service Card
---
Microfilter
The WesTech SuperDisc™ is an efficient microfilter provided in either stand-alone stainless steel tanks or for installation into concrete tanks. Filtration is achieved down to 10 micron with separation efficiencies of up to 98 percent. Applications include effluent polishing of wastewater, raw water filtration, water reuse, process water filtration, and cooling water filtration, among many others. Raw water is guided into the rotor drum and flows by gravity into the filter discs. The water then passes outward through the filter media on the attached radial disc sectors.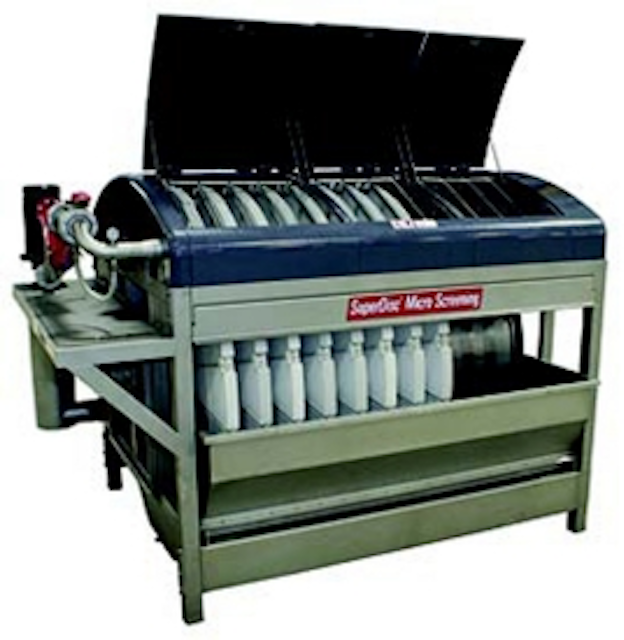 WesTech Engineering Inc.
Salt Lake City, UT
Tel: 801-265-1000
Web: www.westech-inc.com
Circle No. 225 on Reader Service Card
---
Compressible media filter
The Schreiber Fuzzy Filter® is a high rate, compact, modular filter applicable to a wide variety of water and wastewater applications. The filter uses a nominal 30" deep media bed comprised of individual 1.25" diameter compressible synthetic fiber spheres, and achieves a high rate of solids removal down to 4 microns. The total porosity of the filter bed can be mechanically altered to suit influent characteristics by mechanically compressing the media.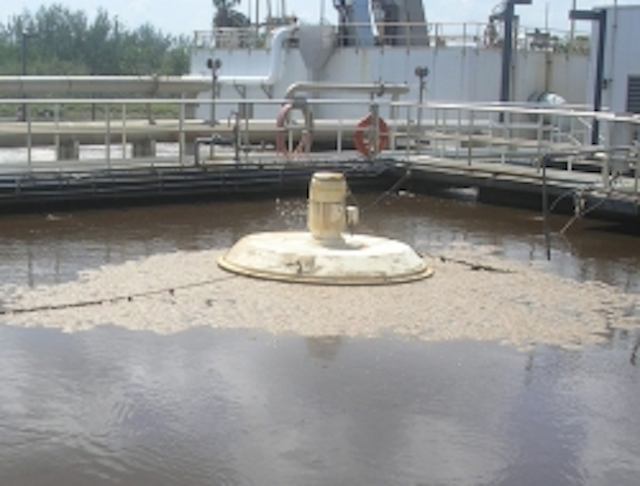 Schreiber LLC
Trussville, AL
Tel: 205-655-7466
Web: www.schreiberwater.com
Circle No. 228 on Reader Service Card
---
Flat-bottom flume filter
Although a Leopold® FilterWorx® filter can be arranged with a front flume, center flume or H flume to achieve the best layout, the Leopold Flat-Bottom Flume® Filter is offered as a new design. The FBFF arrangement allows substantial cost savings in excavation and support structures. The magnitude of these savings can be greatly amplified where poor subsurface conditions, such as rock or groundwater, exist. The flat-bottom flume features a completely flat floor in new construction or certain existing situations.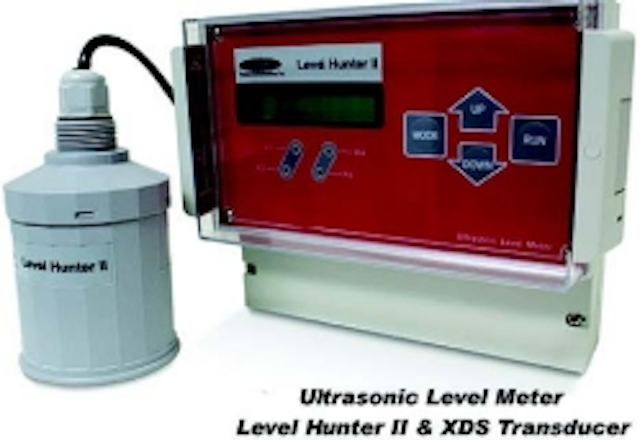 ITT Water & Wastewater, Leopold Products
Zelienople, PA
Tel: 724-452-6300
Circle No. 229 on Reader Service Card
---
Disc filter
The woven polyester pleated panel design of the Forty-X™ disc filter from Siemens Water Technologies provides increased treatment capacity and an ultimate barrier for suspended solids in tertiary treatment processes. The pleated media design increases the true cloth area available for filtration by 40% over flat panel designs. This assures a more sustainable operation in terms of throughput, better feed distribution and fewer backwash cycles.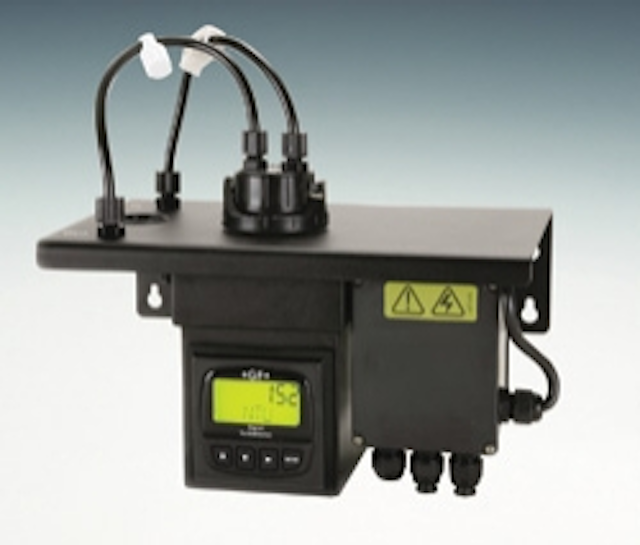 Siemens Water Technologies
Tel: 724-772-1402
Web: www.siemens.com/weftec
Circle No. 230 on Reader Service Card
---
Membrane bioreactor
Based on its existing Airlift™ Membrane BioReactor (MBR) technology, Norit X-Flow developed a new modular concept for municipal wastewater treatment, the Megablock. The pre-fabricated modules minimize plant engineering, on-site construction and help reduce total installed costs. The system is composed of modular sections, each consisting of 36 ultrafiltration (UF) membrane modules that can be expanded to a maximum of six sections for a total of 216 modules per unit.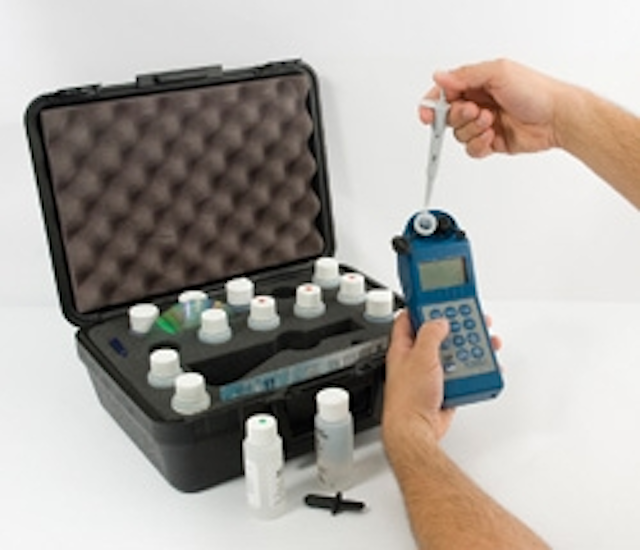 Norit X-Flow
Web: www.x-flow.com
Circle No. 232 on Reader Service Card
---
MBR module
The Toray "Membray" submerged flat sheet membrane bioreactor module, when used as a component of an MBR system, effectively removes suspended solids from activated sludge. The microfiltration module in a plate-and-frame configuration consists of flat sheet PVDF membranes that are cast on a polyester, non-woven fabric as the base layer.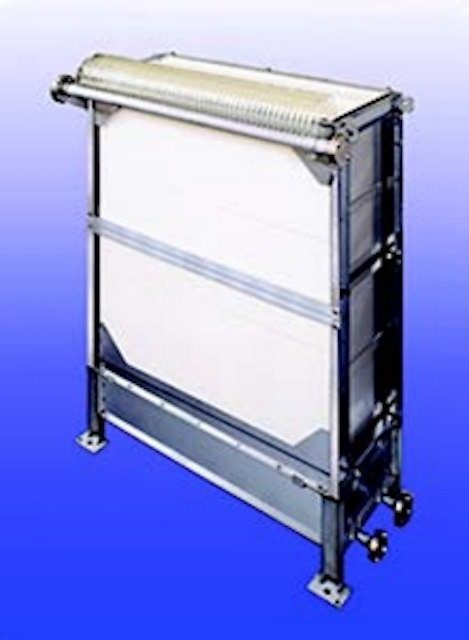 Toray Membrane USA Inc.
Poway, CA
Tel: 858-218-1518
Web: www.toraywater.com
Circle No. 231 on Reader Service Card
---
Filtration systems
A new subsidiary of Fairmount Minerals Ltd., Fairmount Water Solutions launched in February as a supplier of filtration technology to the municipal and industrial water treatment markets. Its portfolio of products includes sand and gravel filtration media from existing Fairmount Minerals subsidiaries Best Sand Corp. and Wedron Silica Co.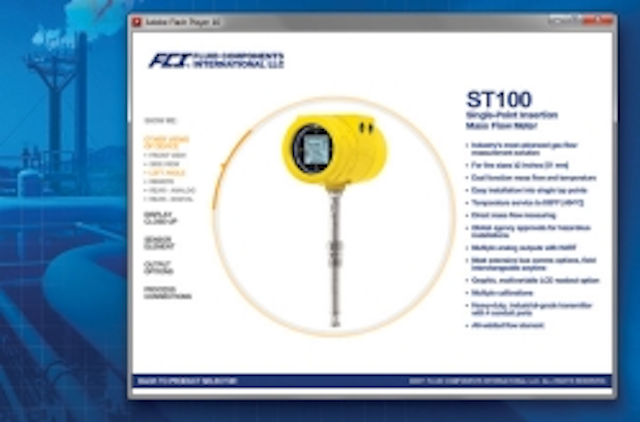 Fairmount Water Solutions
Chardon, OH
Tel: 800-237-4986
Web: www.fmwater.com
Circle No. 233 on Reader Service Card
---
Filtration media
Filtronics is now an authorized dealer of NXT-2®, a patented media with a lower treatment costs per thousand gallons for adsorption technology in the removal of arsenic, phosphate, chromium, selenium, fluoride, lead, antimony, and more. The media is a free-flowing, lanthanum based mixed metal oxy-hydroxide which was designed not only to provide maximum capacity through high surface area, but also improved stability against pH upset.
Filtronics
Tel: 714-630-5040
Web:
www.filtronics.com
Circle No. 235 on Reader Service Card
---
MBR system
Kruger, a Veolia Water Solutions & Technologies company, has developed and patented its footprint reducing NEOSEP® MBR process called Slim2Fit. The new MBR design provides enhanced biological nutrient removal within a smaller membrane tank while improving membrane air scouring efficiency. These specific benefits translate into lower capital and operating costs. The company now offers the process with both Hollow Fiber and Flat Sheet membranes, depending on customer's preference.
Kruger Inc.
Cary, NC
Tel: 919-677-8310
Circle No. 234 on Reader Service Card
More WaterWorld Current Issue Articles
More WaterWorld Archives Issue Articles