New Products
The redesigned Vactor 2100 vacuum truck features increased vacuum performance and improvements to operator comfort and control, air routing and filtration efficiency and fuel efficiency.
Nov 1st, 2010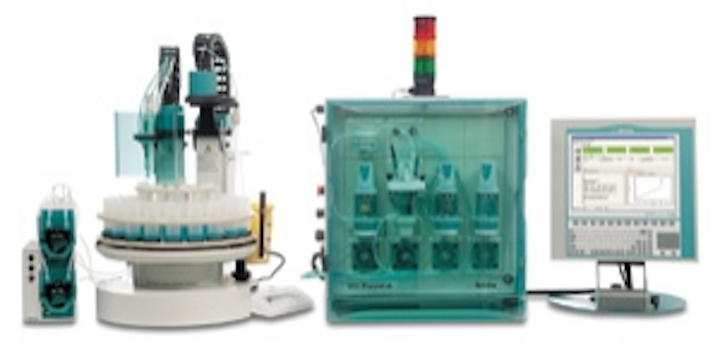 Vacuum trucks
The redesigned Vactor 2100 vacuum truck features increased vacuum performance and improvements to operator comfort and control, air routing and filtration efficiency and fuel efficiency. Smart Truck concept features have also been integrated on the new sewer cleaner, including internal monitoring systems that enable the operator to monitor and troubleshoot flow and pressure, blower temperature and oil level, drive system idle and open vacuum relief. The new truck also features more wireless functions as standard, such as e-stop, hose reel pay-in and -out and reel speed control.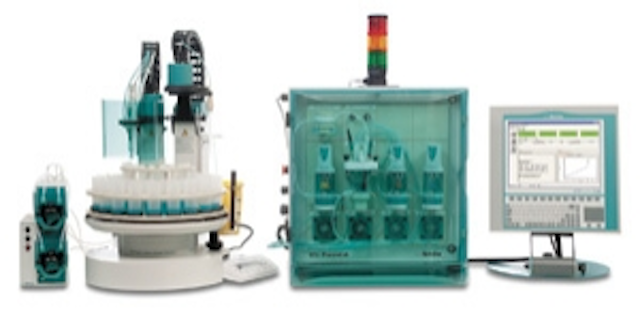 Vactor Manufacturing
Tel: 800-627-3171
Web: www.vactor.com
Circle No. 281 on Reader Service Card
---
Electronic keys
Videx has announced the CyberKey Vault 'Single' Electronic Key Cabinet that stores a single electronic key. An RFID card must be presented to open the vault and request the electronic key. The key that is released contains access permissions specific only to that person so they can do their job: what locks they may open and when. The electronic key can be shared by any number of employees, shift-to-shift. Management can issue one RFID card to each authorized employee.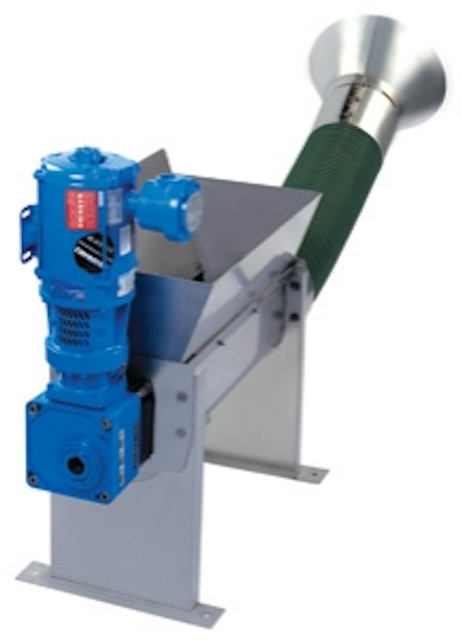 Videx
Corvallis, OR
Tel: 541-738-5500
Web: www.cyberlock.com
Circle No. 282 on Reader Service Card
---
Stormwater management
A new StormTech® chamber from Advanced Drainage Systems is now available for use in deep cover underground commercial and municipal storm water management systems. The StormTech DC-780 is designed in accordance with the AASHTO LRFD Bridge Design Specifications for live and dead loads. It also meets the design requirements of ASTM F 2787 and the product requirements of ASTM F 2418. The chamber is made using an injection molding process to ensure uniform wall thickness. The chambers offer more than 46 cu ft of bare chamber storage capacity and can be used in systems requiring up to 12 feet of cover.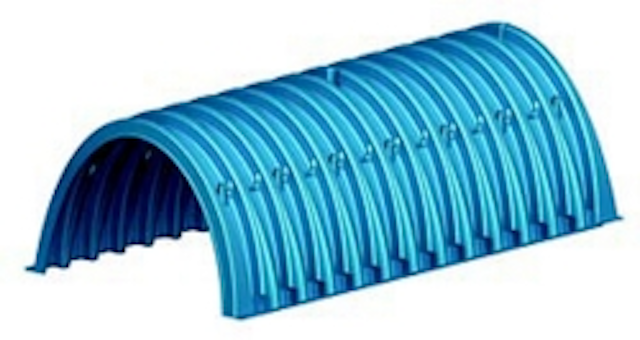 Advanced Drainage Systems Inc.
Findlay, OH
Tel: 888-892-2694
Web: www.ads-pipe.com
Circle No. 283 on Reader Service Card
---
Aquifer testing software
Schlumberger Water Services (SWS) has released AquiferTest Pro* v.2010 pumping test and slug test data analysis software. This latest release provides more reliable curve fitting techniques and an expanded set of well and aquifer testing solutions that will improve the way hydrogeologists, environmental consultants and government agencies estimate hydraulic properties of aquifer systems. The software offers "one-click" display of type curves and manual edits with the mouse that allows users full control to accurately match time-drawdown data, saving time and improving the quality of the analysis. A suite of derivative smoothing methods allows for easier identification of the aquifer properties, well effects and boundary conditions, ensuring that the most appropriate solution method is selected for the test.
Schlumberger Water Services
Waterloo, Canada
Web:
www.swstechnology.com/software
Circle No. 284 on Reader Service Card
---
Universal controller
Hach's sc200™ Universal Controller allows the use of digital and analog sensors, either alone or in combination, to provide compatibility with a broad range of sensors. Operators can choose from up to 29 digital or analog sensors for up to 15 different parameters. The sc200 replaces the Hach sc100 digital and GLI53 analog controllers with advanced features for easier operator use. It is configurable to operate either two digital sensor inputs, or one or two analog sensor inputs, or a combination of digital and analog sensor inputs.
Hach Co.
Loveland, CO
Tel: 800-227-4224
Web:
www.hach.com/sc200
Circle No. 287 on Reader Service Card
---
Alarm notification
Exele Information Systems has announced the release of TopView 6.8.7 with Alarm Analytics capability. Alarm Analytics provides local and remote alarm history analysis through interactive tables and charts. It can assist the user with the identification of nuisance or poorly configured alarms, alarm flooding, and time-based alarm activity trends such as time of day or shifts. The software is a process monitoring and alarm management tool that works seamlessly with existing SCADA, PLC, Historian, and Database products.
Exele Information Systems
East Rochester, NY
Tel: 585-385-9740
Web:
www.exele.com
Circle No. 286 on Reader Service Card
---
Bearing protection
The AEGIS™ iPRO Bearing Protection Ring from Electro Static Technology extends the life of medium-voltage motors and improves the reliability of systems in which they are used by safely channeling harmful electrical currents away from bearings to ground. Specially designed for high-current applications, the system is ideal for protecting generators, turbines, and medium-voltage motors against electrical bearing damage. The rings are available in a range of sizes to accommodate generator/motor shafts up to 30" in diameter. To facilitate field retrofits, the iPRO split-ring comes in mating halves that simplify installation around the shafts of coupled equipment.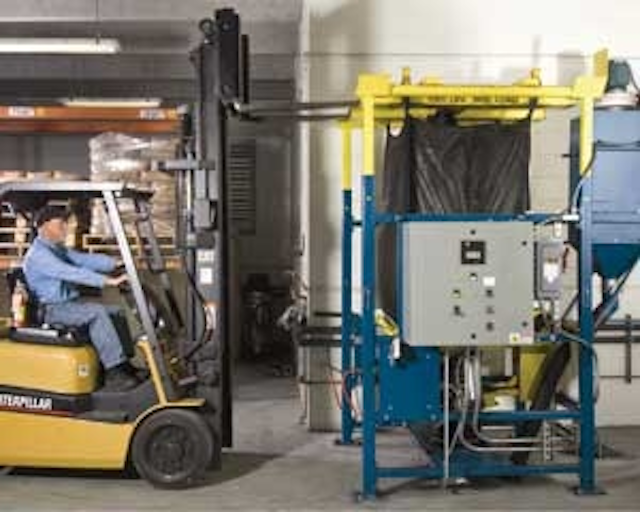 Electro Static Technology
Mechanic Falls, ME
Tel: 866-738-1857
Web: www.est-aegis.com
Circle No. 285 on Reader Service Card
---
Bag dump system
A new Bag Dump System from Flexicon collects dust generated during manual dumping and compaction of bags, and conveys bulk material downstream. The unit is intended to reduce material waste and eliminate the need to clean a remote dust collection site, while protecting workers and preventing plant contamination. Pre-engineered, pre-wired and ready to plug in and run, the compact system integrates a receiving hopper, dust collector, bag compactor and flexible screw conveyor on a frame which streamlines installation and allows for easy relocation if required.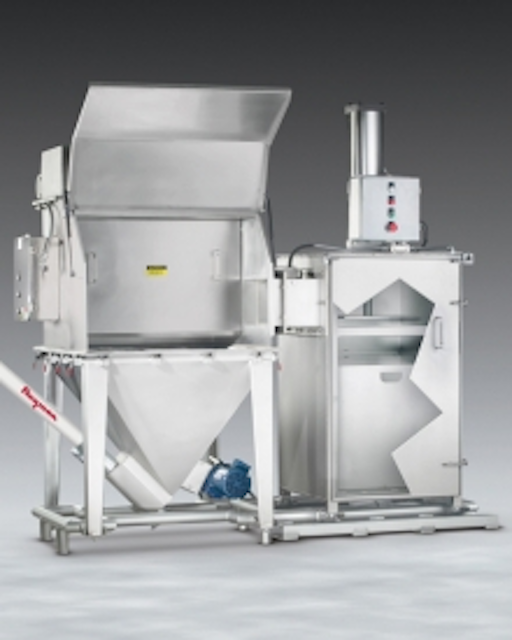 Flexicon Corp.
Bethlehem, PA
Tel: 888-353-9426
Web: www.flexicon.com
Circle No. 288 on Reader Service Card
---
Magnetic holding system
The new Magnemount Cable/Cable Tray Holding System from Metal & Cable Corp. is a magnet-based holding system that provides a non-penetrating system for mounting cables across and down the curvatures of steel water tanks. The system does not damage the tank's interior/exterior surface, offers simplified installation, requires no maintenance, and can be removed easily. It has been designed to withstand winds up to 150 mph and has passed a variety of seismic and mechanical tests.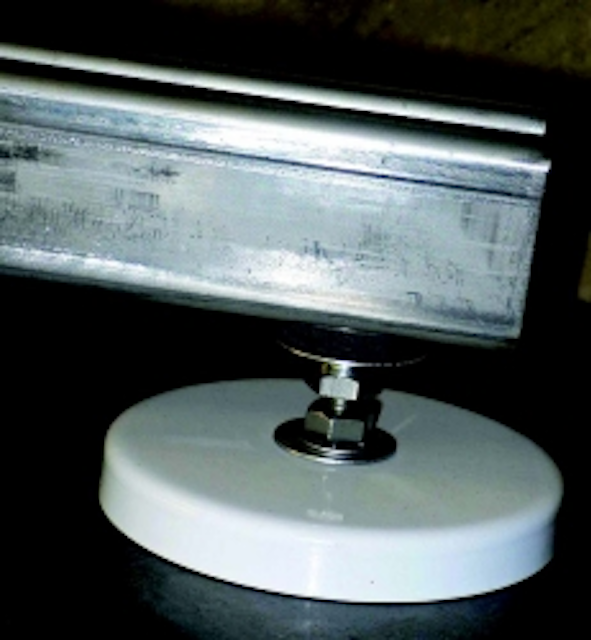 Metal & Cable Corp.
Twinsburg, OH
Tel: 800-735-4051
Web: www.metal-cable.com
Circle No. 289 on Reader Service Card
---
Biological enhancement
Prodex™ offers its new formula, Biological Activity Enhancer (BAE™), a non-toxic, organic product designed to improve biological efficiency at wastewater treatment plants. Designed to stimulate microorganisms, the system can help improve sludge settling, replace common chemicals, produce cleaner effluent, and increase methane gas production. Derived from a natural peat extraction process, BAE has the unique ability to increase existing microbial populations and enhance their activity in both aerobic and anaerobic environments. For example, The Landis Sewerage Authority (LSA) in New Jersey used BAE to achieve a 28% increase in methane gas production from their anaerobic digesters, providing a significant savings in electrical and heating costs.
Prodex, a division of JSH international™
Mount Laurel, NJ
Web:
www.jshinternational.net
Circle No. 290 on Reader Service Card
---
Hydro excavator
In response to growing customer requests and industry demand for a smaller truck-mounted hydro excavator, Super Products has recently added a new unit that features a 6.5 cubic yard debris dump body to its line of Mud Dog® products. Specifically designed for easy maneuverability, the new Mud Dog 650 hydro excavator is ideal for digging in confined urban settings, rough compact terrains, and remote hard-to-reach locations. The excavator has a 500 gallon fresh water tank and offers water pressures up to 10 gpm @ 2500 PSI. Its 8" positive displacement vacuum system provides air flow of 3600 cfm/18 Hg to ensure thorough clean up of debris.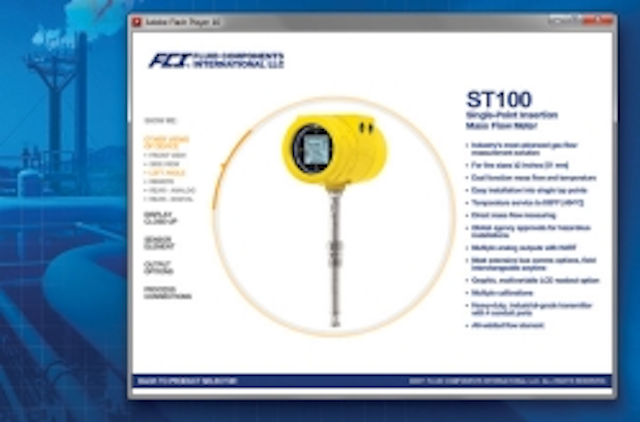 Super Products LLC
New Berlin, WI
Tel: 800-837-9711
Web: www.superproductscorp.com
Circle No. 261 on Reader Service Card
---
Odor control
OMI Industries has introduced the Ecosorb® Spray Gel - an odor control product designed for topical applications onto solid and semi-solid materials that emit odors. Applications of this new solution include solid waste materials, wastewater sludge, compost materials and remediation soil. Using the same scientific odor control formula found in Ecosorb liquid products, the spray gel applies a thin, semi-liquid gel film onto the surface of the odorous material causing contact between the emitting odors and the product. The product absorbs and controls the odor molecules, so the offending smells are eliminated.
OMI Industries
Barrington, IL
Web:
www.omi-industries.com
Circle No. 291 on Reader Service Card
---
Asset management software
MWH Soft has released version 11 of InfoNet, a purpose-built asset management and data analysis system for water distribution, wastewater collection and stormwater networks. It enables users to manage, integrate, validate, analyze and report on their network data to provide accurate, updated, auditable information on network infrastructure and performance. The software helps inform decision makers for both day-to-day operational management and long-term network planning. It also enables the integration of a wealth of different applications and data sets already in use, including generic GIS, corporate databases, CMMS, field data systems, SCADA, hydraulic modeling/analysis software and other corporate applications.
MWH Soft
Broomfield, CO
Tel: 626-568-6868
Web:
www.mwhsoft.com
Circle No. 292 on Reader Service Card
---
Valve key sockets
Lowell's new Valve Key Sockets can help utility workers solve the problem of valve nuts that have become rounded or corroded. When attached to a valve key (not included), the sockets can grip valve nuts in the toughest environments. Each kit comprises three valve key sockets, small, medium, and large, and the hardware for connecting each socket to a valve key. All sockets are made of zinc-plated, hardened steel and all are a high-visibility yellow color to make locating them easier during low light conditions. A durable carrying case houses all components.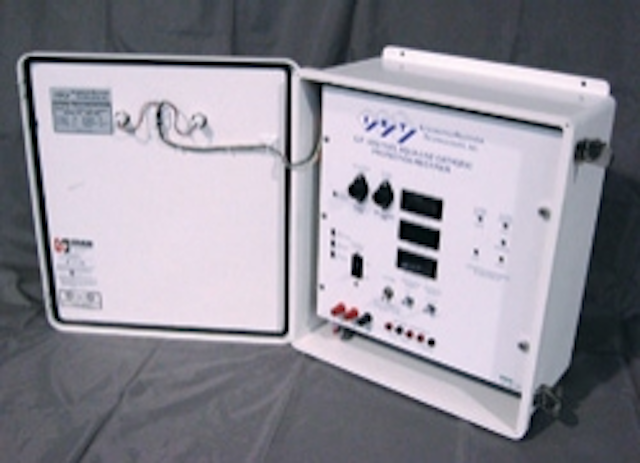 Lowell Corp.
Worcester, MA
Tel: 800-456-9355
Web: www.lowellcorp.com
Circle No. 267 on Reader Service Card
---
DO analyzer, sensor
The Reliant Model 2100SC dissolved oxygen (DO) analyzer/sensor combination is designed to be installed in any wastewater treatment aeration basin, or bioreactor, and not touched for maintenance or recalibration for years. The Laminar Galvanic Model 20 DO sensor uses galvanic sensors with an armored lamina sensing medium which covers the pure platinum sensor cathode. The armored lamina cannot be scratched, ripped, or cut by anything commonly found in a wastewater treatment bioreactor.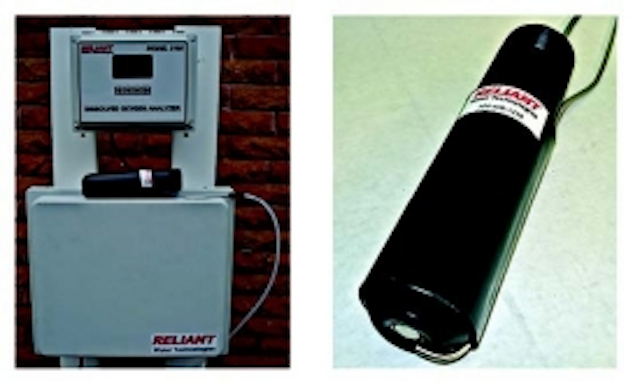 Reliant Water Technologies
New Orleans, LA
Tel: 504-400-1239
Web: www.reliantwater.us.com
Circle No. 263 on Reader Service Card
---
Ceramic epoxy liner
Tnemec has introduced a specialized ceramic epoxy lining for the protection of carbon steel and ductile iron pipe used to transport domestic wastewater. Series 431 Perma-Shield® PL is a 100 percent solids, ceramic-modified polyamine epoxy, specifically developed for carbon steel and ductile iron pipe and fittings. When properly applied at 40 to 50 mils dry film thickness, it provides an impenetrable barrier to elevated levels of hydrogen sulfide gas and other sewer gases that can corrode ductile iron pipes and fittings used in wastewater environments.
Tnemec Co.
Kansas City, MO
Tel: 800-863-6321
Web:
www.tnemec.com
Circle No. 264 on Reader Service Card
---
Butterfly valves
The GA Industries Series 800 AWWA Butterfly Valve product line is certified to the NSF/ANSI Standard 61 for Drinking Water System Components. The NSF provided certification of the Series 800 3" to 72" flanged, 3" to 48" mechanical joint end and 3" to 20" wafer butterfly valves after completion of the required testing and verification. NSF/ANSI Standard 61 provides the criteria used to evaluate the public health safety of materials, components, products or systems that contact drinking water.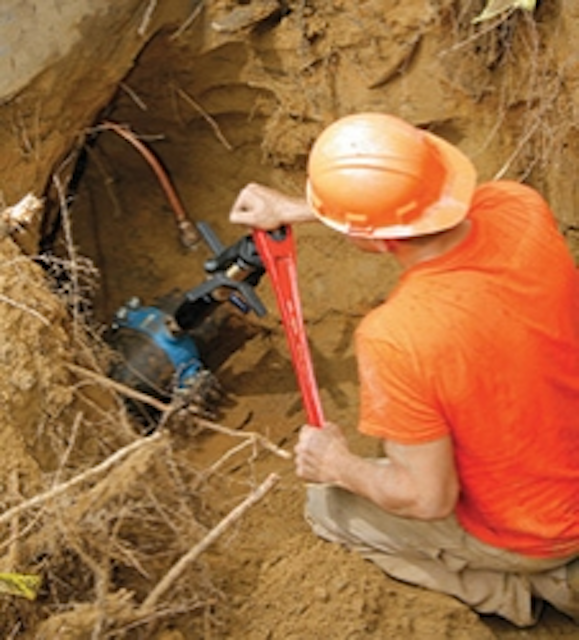 GA Industries, LLC
Cranberry Township, PA
Tel: 724-776-1020
Web: www.gaindustries.com
Circle No. 280 on Reader Service Card
---
Security products
Brooks Utility Products, a supplier of metering security products for the electric utility industry, is expanding its offerings to the gas and water utility industry. Products include a Locking Pipe Plug made of plated, case hardened-steel that prevents unauthorized use of service during meter or service piping change outs, and is secured with a barrel lock. A wide variety of Brooks UP plastic seals can also be used to indicate tampering. A Wing Type Valve Protector, made of die cast zinc alloy, completely encloses the barrel lock, protecting it from physical attacks, even by hacksaws and hammer blows.
Brooks Utility Products
Farmington Hills, MI
Web:
www.brooksutility.com
Circle No. 266 on Reader Service Card
---
Sediment sampling
The manually driven, end-filling SBS Sediment Sampler, available from Forestry Suppliers, is perfect for discrete interval sediment sampling in rivers, lakes, wetlands, and estuaries. To obtain a sample, simply lower the sampler to the surface as a dual tube or drive the sampler down to the desired depth where sampling is to begin below the surface. Once sampling is complete, the sampler disassembles for access to the sample liners that can then be capped off for transport to the lab. The sampler can take continuous or discrete samples from the sediment surface to 4 feet in depth.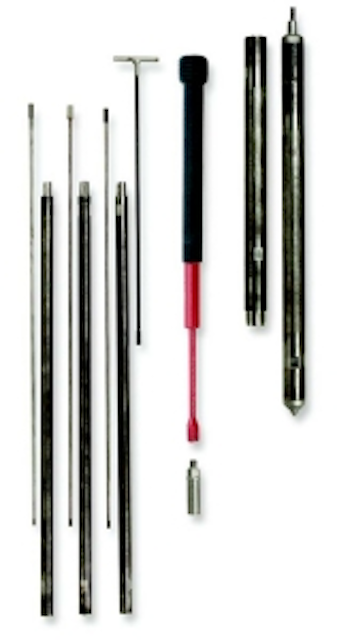 Forestry Suppliers Inc.
Jackson, MS
Tel: 800-360-7788
Web: www.forestry-suppliers.com
Circle No. 256 on Reader Service Card
---
Enclosure systems
Vynckier enclosures provide NEMA 4/4X integrity for the water industry. Made from fiberglass reinforced polyester (FRP), the enclosures offer protection from the elements for 25 years or more. The company's enclosures are available in sizes ranging from 2"x 2" to 50" x 40".
Vynckier Enclosure Systems Inc.
Tel: 888-837-1114
Web: www.enclosuresonline.com
Circle No. 258 on Reader Service Card
---
Wireless valve control
CheckMate, KZValve's new hand-held remote, can be used to control valves equipped with electric shutoffs. The remote has a 300' range and bright LED keypad that reads well under strong light. It needs only two AA batteries and is waterproof. The receiver plugs inline with OEM wiring. It offers on/off control of up to 10 valves or boom sections, individually or all at once.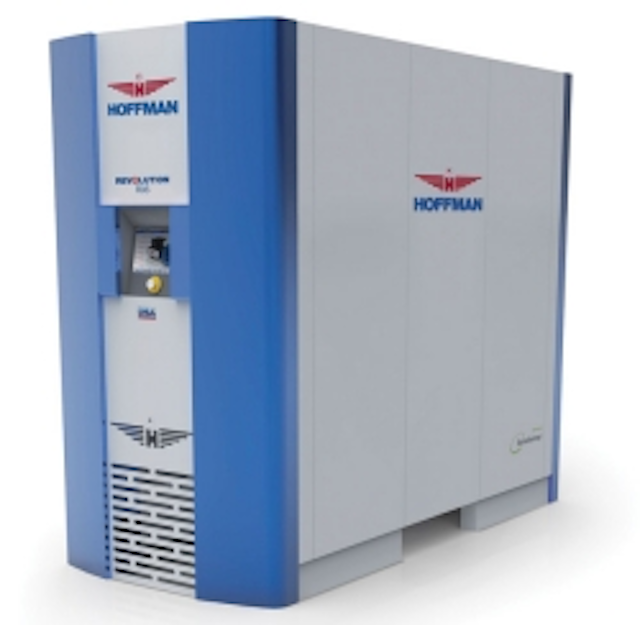 KZValve
Tel: 800-288-1112
Web: ww.kzvalve.com
Circle No. 262 on Reader Service Card
---
Control system
Emerson Process Management has released the latest version of its Ovation™ control system, which is used to control water/wastewater treatment facilities around the globe. The system features an improved operator interface, field device configuration & troubleshooting environment and graphics building tools. These enhancements translate into greater operator efficiency and productivity, and minimize the risk of human error. The redesigned operator interface features task-based ribbon toolbars that offer functionality based on the context in which the user is working. This latest release also allows operators to customize and save individual workspace settings, enabling them to view, for example, point information and alarms according to their individual preferences.
Emerson Process Management
Pittsburgh, PA
Web:
www.emersonprocess.com
Circle No. 260 on Reader Service Card
---
Process gauge
The M93X.D1 all-welded system from WIKA is a drop-in retrofit for an existing gauge or seal assembly. The seal and gauge assembly can reduce the total number of gauge requirements. Its all-welded, tamper-resistant construction is ideal for tightly controlled environmental emissions and safety applications. The M93X.D1 meets fugitive emission demands and eliminates potential leak paths. This process industry gauge is for use in corrosive contaminated or viscous media.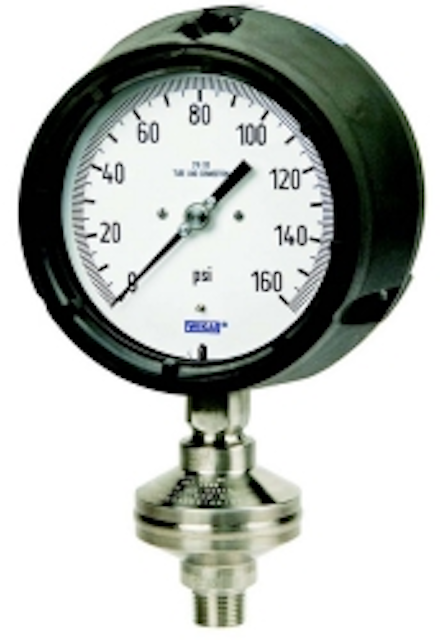 WIKA
Lawrenceville, GA
Tel: 888- 945-2872
Web: www.wika.com
Circle No. 257 on Reader Service Card
---
Rotary drum screen
Vulcan Industries has added new filtering media choices to its Rotary Drum Screen to protect downstream processes from fibrous materials. Potential uses include membrane bioreactors (MBR), integrated fixed film activated sludge (IFAS), moving bed bioreactors (MBBR) or other applications where stringy or fibrous material impact process efficiency. The company's design allows flexibility to customize the screening elements to specific application needs.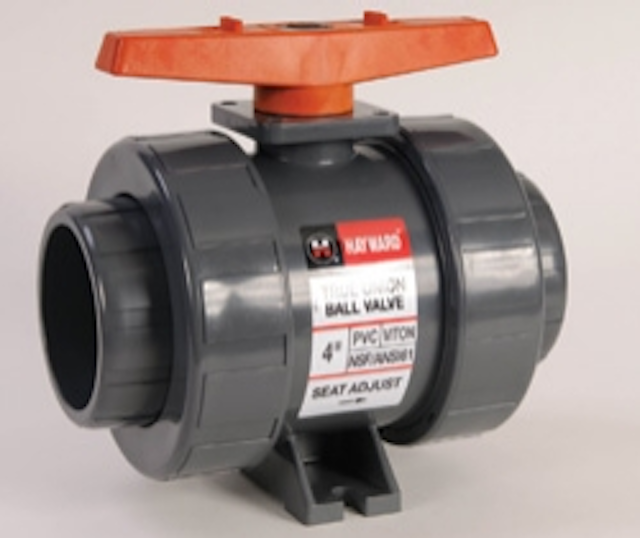 Vulcan Industries
Missouri Valley, IA
Tel: 712-642-2755
Web: www.vulcanindustries.com
Circle No. 297 on Reader Service Card
---
Conductivity, TDS monitoring
The new Ultrapen™ PT1 from Myron L delivers lab accurate results for conductivity, TDS and salinity in a compact pen. The instruments feature an accuracy of ±1% of Reading, ±.2% at Calibration Point. They offer automatic temperature compensation, autoranging and are waterproof. A user replaceable battery is included.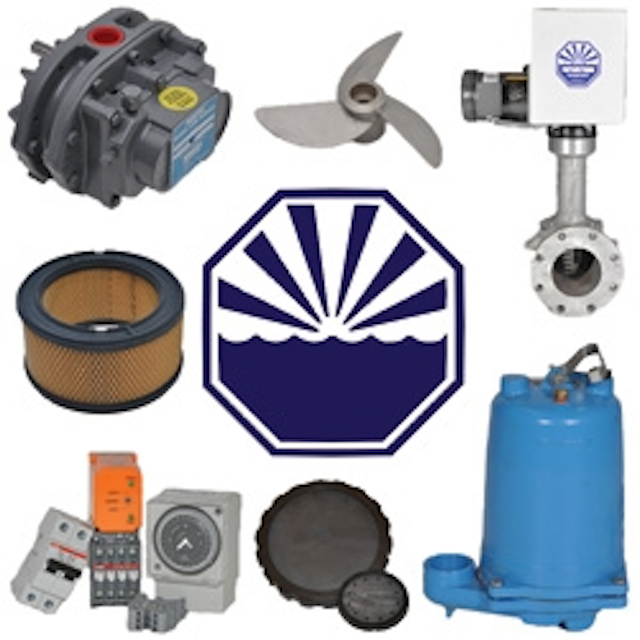 Myron L Co.
Carlsbad, CA
Tel: 760-438-2021
Web: www.myronl.com
Circle No. 265 on Reader Service Card
---
Pump switch
SeeWater has introduced the SCS Adjustable Water Smart® Pump Switch. The alternative to float switches is designed for use in dewatering/wastewater/sewage applications. The stand-alone switch will operate any pump up to 1 hp. It has a built-in 8-position dial that allows the end user to adjust the pump down time to suit the needs and size of their application. There is no need for two float switches to create an "on" and "off" pumping range. Simply select your pump down time. The switch includes self-calibrating-sensors (SCS) that recalibrate and adjust to the current environment (patent pending). It has no moving parts and offers solid state electronic control.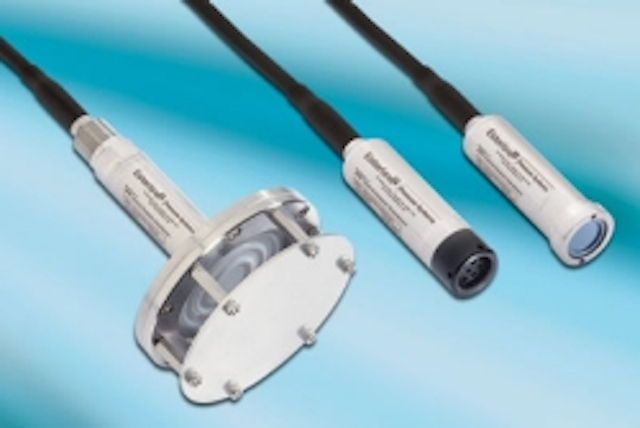 SeeWater
Tel: 888-733-9283
Web: www.seewaterinc.com
Circle No. 298 on Reader Service Card
More WaterWorld Current Issue Articles
More WaterWorld Archives Issue Articles