Products & Services: Disinfection
Trojan's new technology - TrojanUV Solo Lamp™ - has been incorporated into the new TrojanUVTorrent™ and offers the advantages of both existing medium pressure and low pressure, high output lamp technologies.
Nov 1st, 2010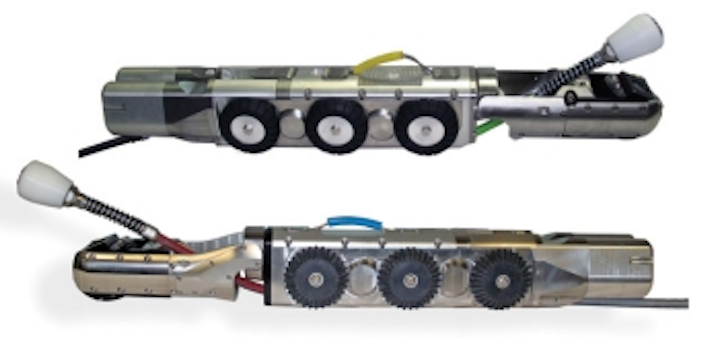 UV disinfection
Trojan's new technology - TrojanUV Solo Lamp™ - has been incorporated into the new TrojanUVTorrent™ and offers the advantages of both existing medium pressure and low pressure, high output lamp technologies. At 1000W, the lamp is the most powerful in the industry. The power consumption of this new lamp technology is approximately one-third that of medium-pressure lamp systems.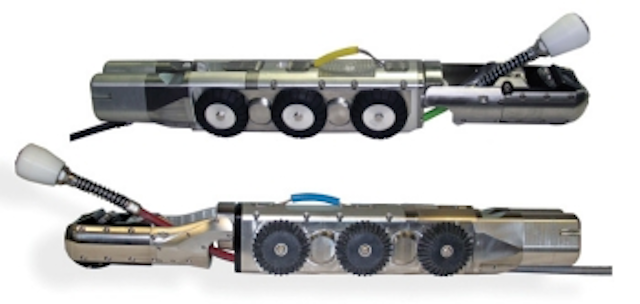 Trojan Technologies
London, Ontario, Canada
Tel: 888-220-6118
Web: www.trojanuv.com
Circle No. 237 on Reader Service Card
---
Hypochlorite injection
Fluid Metering has introduced the new Chloritrol™ valveless metering system for injection of sodium and calcium hypochlorite. The system has a valveless duplex pump design. The first pump head is high pressure and injects the sodium hypochlorite directly into the water main. The second pump head functions to remove out-gas bubbles from the inlet side of the high-pressure pump head.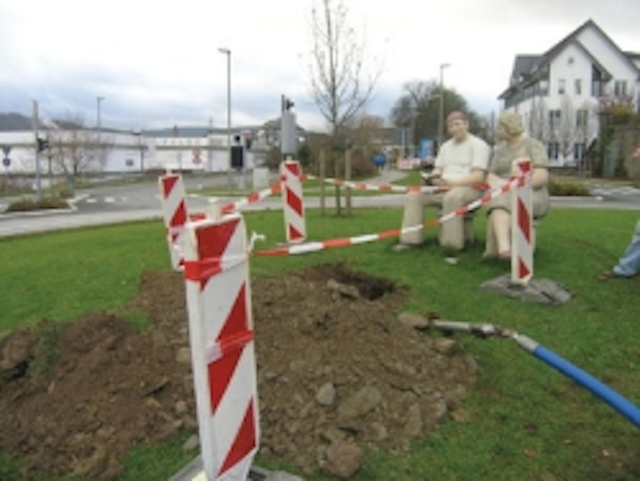 Fluid Metering Inc.
Syosset, NY
Tel: 800-223-3388
Web: www.fmipump.com
Circle No. 236 on Reader Service Card
---
Chlorine scales
The Chlor-Scale® from Force Flow allows users to accurately monitor how much chlorine or sulfur dioxide is feeding from ton containers. The system also shows exactly how much chemical remains. The system features a robotically welded box beam frame construction. It displays its weight information on either the Century hydraulic dial indicator, the advanced Wizard 4000 or the economical SOLO G2 digital indicator.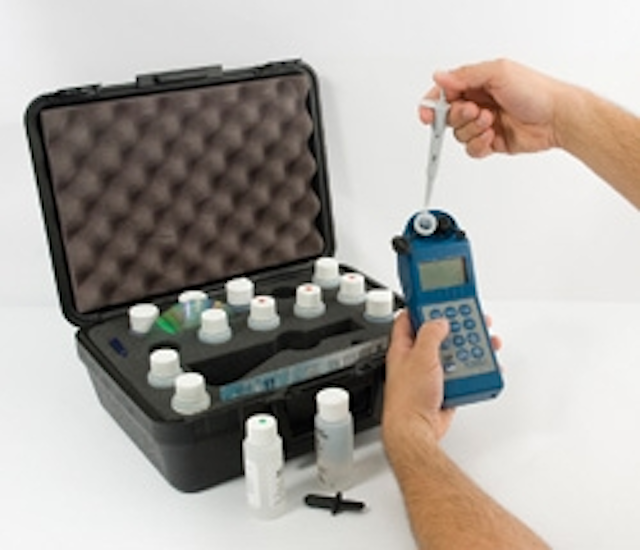 Force Flow
Concord, CA
Tel: 800-893-6723
Web: www.forceflow.com
Circle No. 238 on Reader Service Card
---
Reagent dispenser
Orbeco-Hellige recently released its new PD250® DPD Reagent Dispenser for Chlorine Analysis. The dispenser is available for 10 mL sample sizes for both Free and Total DPD Chlorine Reagent. Users simply squeeze the handle and the reagent is released into the sample.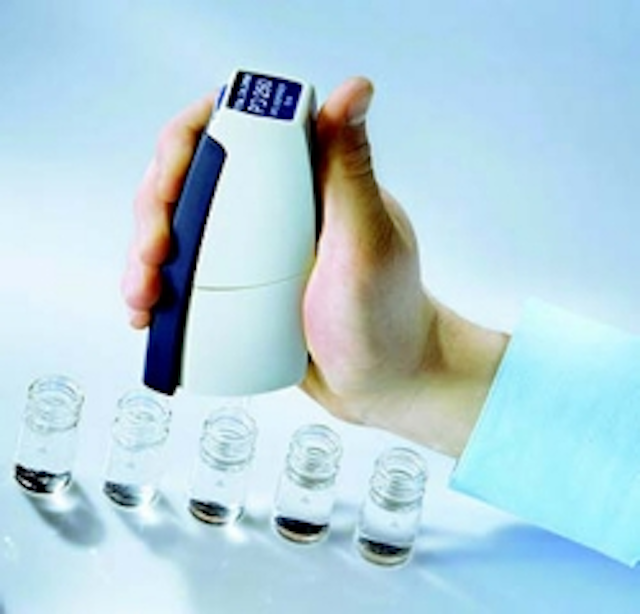 Orbeco-Hellige
Tel: 800-922-5242
Web: www.orbeco.com
Circle No. 241 on Reader Service Card
---
Calcium hypo feeder
The MC4-50 is the first in a new line of feeders for Arch Chemicals. The Constant Chlor® Plus MC4-50 dry calcium hypochlorite feeding system prepares and automatically delivers a consistently accurate dose of liquid available chlorine for disinfection applications. This feeding system can supply up to 50 pounds of AvCL/day on a sustained basis. With the ability to stand alone or be integrated with other process and control equipment, this highly customizable feeder uses NSF Standard 60 listed Constant Chlor® Plus dry calcium hypochlorite briquettes and patented spray technology to produce fresh liquid chlorine solution as needed.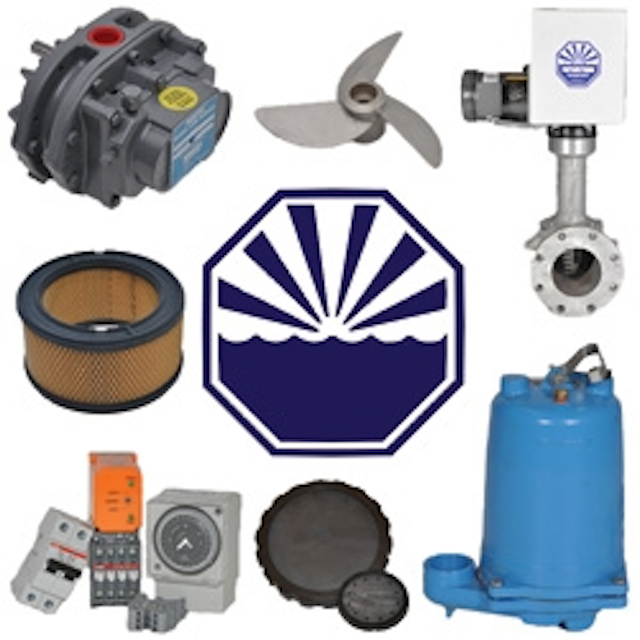 Arch Chemicals
Norwalk, CT
Web: www.archchemicals.com
Circle No. 240 on Reader Service Card
---
UV disinfection
WEDECO's Spektron Series Closed Vessel UV Reactors optimize the combination of UV light intensity fields and retention time distribution. In addition to boasting a low operating cost due to efficient reactor design and a calibrated UV intensity monitoring system, the series uses the company's Spektrotherm® Lamps which minimize energy and lamp costs up to 30%. The series also meets all the requirements of safe and environmentally friendly water disinfection and is certified.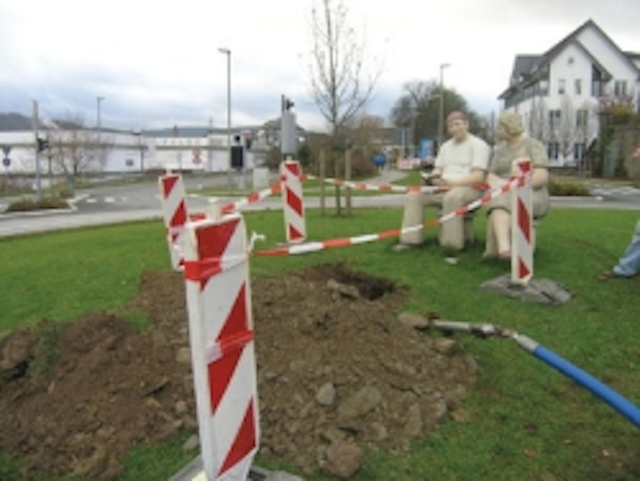 ITT Water & Wastewater, WEDECO
Charlotte, NC
Tel: 704-409-9700
Web: www.wedeco.com/us
Circle No. 239 on Reader Service Card
---
Chlorine tester
For chlorine tests in laboratory, treatment plant and field applications, Palintest offers the Chlorometer handheld chlorine tester. Using the DPD testing method in conjunction with a photometric analyzer, it produces near-instant results without extensive product training or data interpretation that could cause error.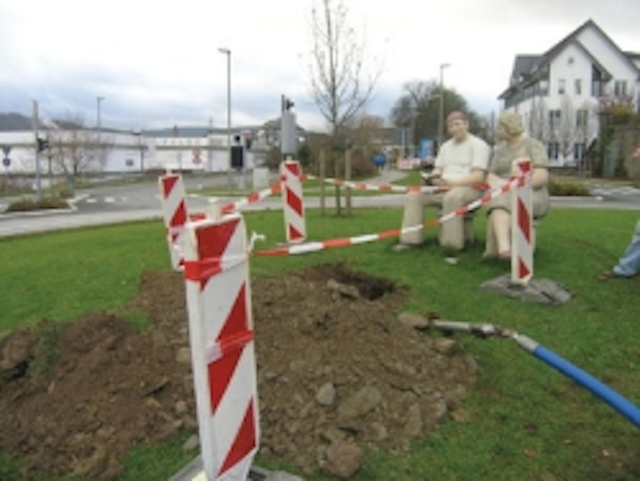 Palintest USA
Erlanger, KY
Tel: 800-835-9629
Web: www.palintestusa.com
Circle No. 242 on Reader Service Card
---
UV disinfection
The Barrier Sunlight V Series UV system from Siemens Water Technologies is a vertical open-channel system suited for wastewater and water reuse applications. The most significant benefits of the system are its compact design, easy maintenance including easy-to-access lamps, and energy-efficient electronic ballasts. Additional benefits include ease of upgrading to increase treatment capacities and of retrofitting to existing chlorine contact chambers; integrated closed-loop cooling system; built-in redundancy; automatic flow-pacing through partial module switching; and an integral, automatic quartz sleeve cleaning system.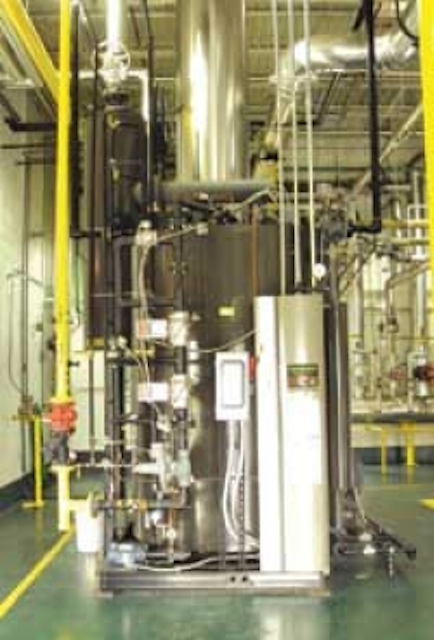 Siemens Water Technologies
Tel: 800-525-0658
Web: www.water.siemens.com
Circle No. 243 on Reader Service Card
---
Flowmeters
The Accusonic Model 7720 Transit-Time flowmeter is designed to address the difficult installation requirements common to large ultraviolet (UV) disinfection systems. The maximum 10 path capability allows the meter to measure with accuracy and repeatability, even in the presence of distorted flow profiles common to large UV system installations. Additionally, the pipe section length required to install a 7720 system is significantly less than other flow measurement technologies for large pipe installations. Measurable pipe/channel sizes range from 8" to 500 feet.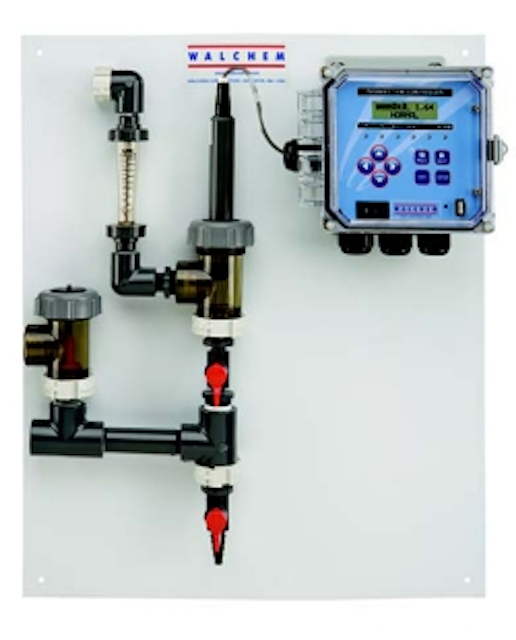 Accusonic Technologies
W. Wareham, MA
Tel: 508-273-9634
Web: www.accusonic.com
Circle No. 244 on Reader Service Card
---
Reagentless chlorine analyzers
Hach now offers two new reagentless chlorine analyzers, the CLF10 sc and CLT10 sc, for measurement of Free and Total Chlorine, respectively. The chlorine analyzers can be used for process control where real-time, continuous results are beneficial. Because they are reagentless, they are ideal for applications where waste stream management or routine reagent replacement is a challenge. The analyzers include self diagnostics which provide alarms for pH, chlorine and flow deviations, helping users determine whether the process has changed or the instrument needs servicing.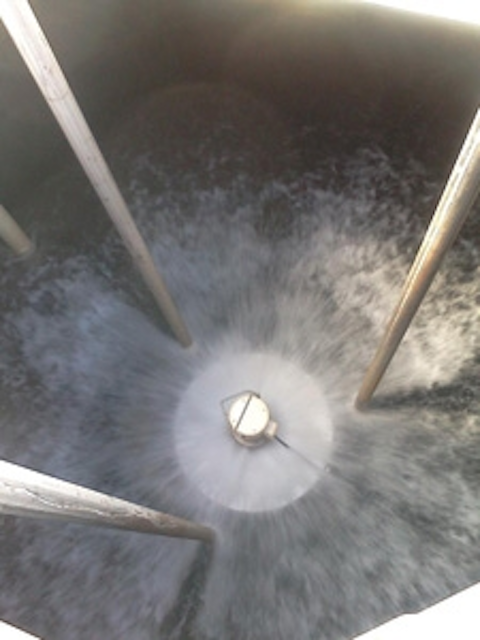 Hach Co.
Loveland, CO
Tel: 800-227-4224
Web: www.hach.com/disinfection
Circle No. 247 on Reader Service Card
---
Peracetic acid
An alternative to halogenated disinfectants such as chlorine-based chemicals, Proxitane WW-12 peracetic acid from Solvay Chemicals is an EPA-registered wastewater disinfectant which does not generate chlorinated byproducts and does not require a dechlorination step. It can have an immediate synergistic positive effect on an existing UV disinfection system by its simple addition into the wastewater.
Solvay Chemicals Inc.
Tel: 800-765-8292
Web: www.solvaychemicals.us
Circle No. 246 on Reader Service Card
---
Shutoff system
The Hexacon™ Model II control system from Halogen Valve quickly closes up to six Eclipse™ actuators on toxic gas cylinder and ton container valves by remote contact switches. The microprocessor system applies 30 foot-pounds of torque for test closures and 50 foot pounds of torque for emergency closures of cylinder valves. With a SCADA option, the system provides actuator closure status and error codes to quickly analyze problems and to take corrective action.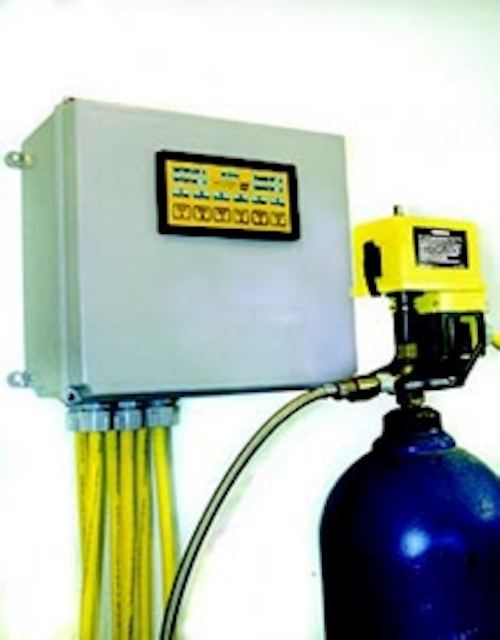 Halogen Valve Systems
Irvine, CA
Tel: 877-476-4222
Web: www.halogenvalve.com
Circle No. 245 on Reader Service Card
---
ORP sensors
The S10 and S17 ORP Sensors from Electro-Chemical Devices (ECD) feature a no-glass design with platinum or gold sensor tips to operate safely in a wide range of applications. The sensors come with replaceable ORP cartridges that plug into a rugged 316 stainless steel body, which incorporates the sensing element, a temperature module and a signal conditioner with cabling. The S10 is an immersion or insertion style sensor, and the S17 is a valve retractable style sensor.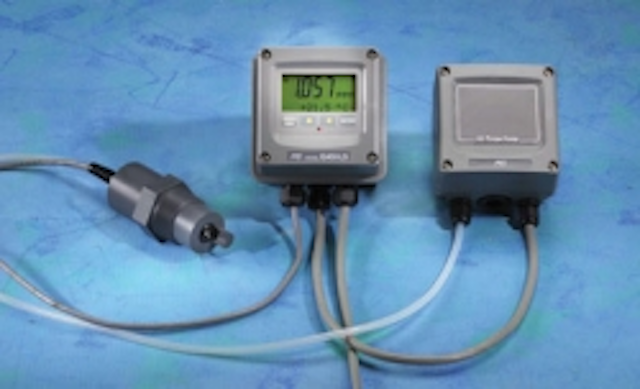 Electro-Chemical Devices
Irvine, CA
Tel: 800-729-1333
Web: www.ecdi.com
Circle No. 252 on Reader Service Card
---
Onsite disinfection
Electrolytic Technologies' Klorigen™ chlorine gas and sodium hypochlorite electrochemical generators provide on-site production capability from 50 ppd to 50,000 ppd of equivalent chlorine. The company's 12.5% hypo complies with NSF60/61 and is directly compatible with existing 12.5% trade concentration product storage and metering systems. Alternatively, elemental chlorine gas can be produced at negative pressure with membrane-grade sodium hydroxide as the co-product.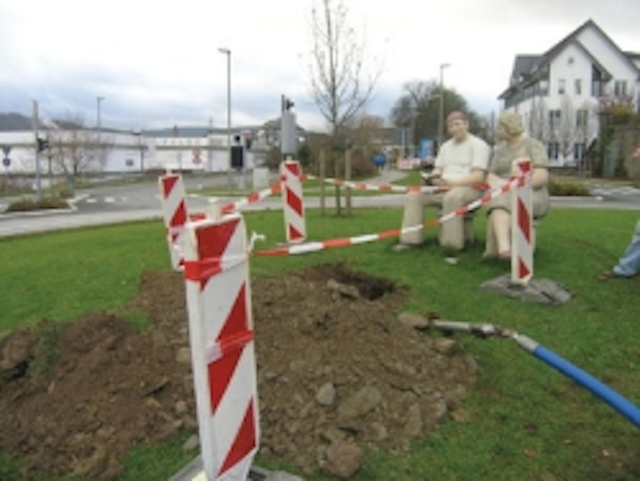 Electrolytic Technologies Corp.
North Miami Beach, FL
Tel: 305-655-2259
Web: www.electrolytictech.com
Circle No. 255 on Reader Service Card
---
Advanced oxidation
APTwater has introduced the HiPOx® Advanced Oxidation Process (AOP) for municipal water reuse. Based on ozone and/or ozone-peroxide chemistry, the systems provide disinfection and effective destruction of endocrine disrupting compounds. With over 75 installations, including the 30 mgd Wichita ASR project, HiPOx is the only ozone-based treatment technology approved for unrestricted water reuse under the California Department of Public Health's Title 22 Guidelines.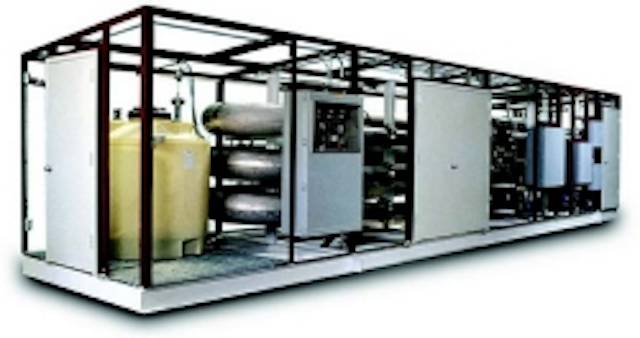 APTwater Inc.
Tel: 562-661-4999
Web: www.aptwater.com
Circle No. 254 on Reader Service Card
---
Microwave UV
Severn Trent Services offers the MicroDynamics® OCS 660 open channel ultraviolet system. The system is suited for disinfection of secondary and tertiary wastewater effluent. Unique features of the microwave UV include a three year lamp warranty; no electrodes used in the lamps; no electrical connections in the water for safer operation; quartz sleeve remains the same temperature of the water, leading to less fouling; and the system allows unlimited on/off, flow pacing ability.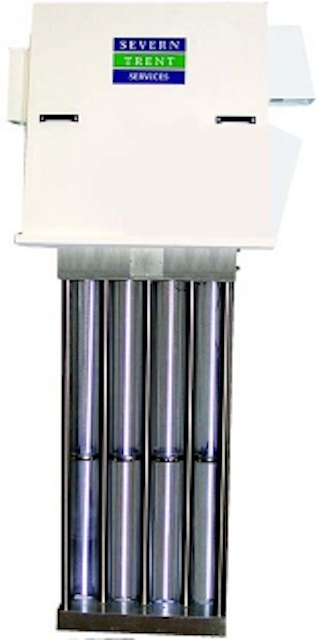 Severn Trent Services
Colmar, PA
Tel: 215-997-4000
Web: www.severntrentservices.com
Circle No. 253 on Reader Service Card
---
On-site hypo, mixed oxidant
MIOX's new Vault™ small series on-site generator is self-cleaning and offers self-adjusting flow control. Using just salt and power to generate a dilute chlorine-based solution eliminates the storage and handling of hazardous disinfection chemicals while still providing a chlorine residual. The system offers 40% improved salt and energy efficiencies. It features an easy-to-upgrade cell to convert between sodium hypochlorite and advanced mixed oxidant with expandable capacity.
MIOX Corp.
Albuquerque, NM
Tel: 888-646-9426
Web: www.miox.com
Circle No. 295 on Reader Service Card
---
Emergency actuators
Robo-Control manufactures battery-operated actuators to remotely open and close hazardous gas cylinder and container valves such as chlorine and sulfur dioxide. The actuators weigh as little as six pounds and mount to the valve independently from existing hardware or dispensers. Each actuator has integral indication for actual valve position and outputs for valve position are available. Some actuators can communicate with an RTU or PLC for SCADA or in-plant control. Integral leak detectors are available to provide immediate closure when a leak is detected.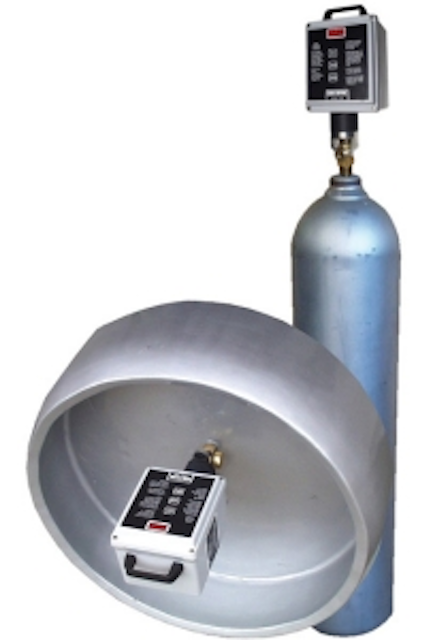 Robo-Control
Tel: 409-697-2666
Web: www.robo-control.com
Circle No. 293 on Reader Service Card
---
Closed vessel UV reactors
Engineered Treatment Systems (ETS) is launching a new range of high electrical efficiency closed vessel UV reactors. The ETS UVLX range of reactors will use the latest in amalgam lamp technology. The range will compliment the company's existing line of small footprint medium pressure offerings including: SW, SX, ECF, and ECP. The UVLX range of reactors will have the following features and benefits: 800W variable power amalgam lamps, vertical or horizontal installation, small installation footprint with high energy efficiency, embedded pulse automatic wiping mechanism using either mechanical or chemical/mechanical, access hatch for maintenance, either relative or absolute UV sensors, and CFD optimized designs.

Engineered Treatment Systems, LLC
Beaver Dam, WI
Tel: 877-885-4628
Web: www.ets-uv.com
Circle No. 294 on Reader Service Card
---
Onsite hypochlorite generation
Process Solutions has introduced the MicrOclor Hypochlorite Generating System, a third generation system resulting from over 20 years of research and experience. The system provides the current industry standard features while improving all safety and reliability aspects of the process. Its V-Ray electrolytic cells are vertically oriented to allow rapid hydrogen release. This prevents hydrogen collection and pressurization.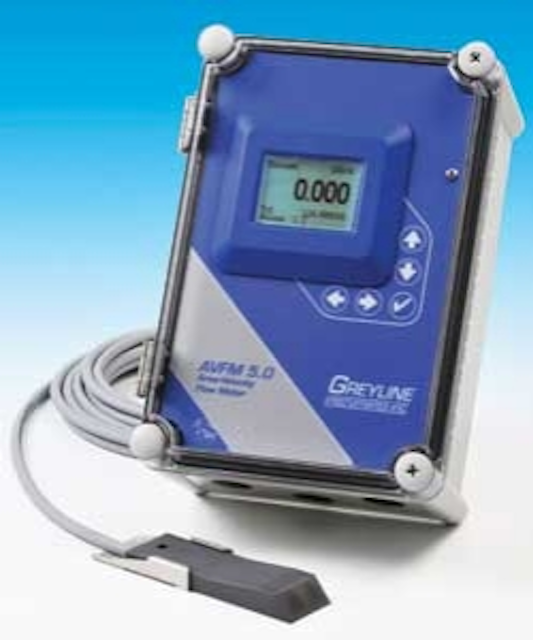 Process Solutions Inc.
Campbell, CA
Tel: 408-370-6540
Circle No. 296 on Reader Service Card
More WaterWorld Current Issue Articles
More WaterWorld Archives Issue Articles