Wireless Actuator Control Technology Can Reduce Installation Costs
Many older water and wastewater treatment plants throughout the US are being upgraded.
Sep 1st, 2010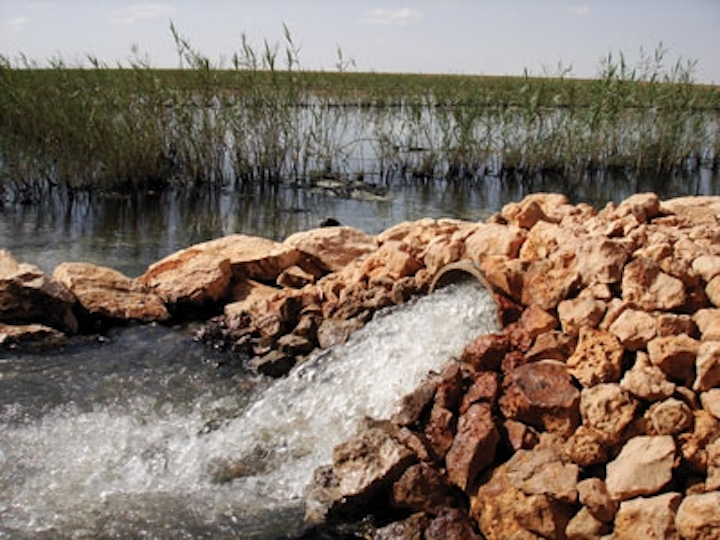 Many older water and wastewater treatment plants throughout the US are being upgraded. In some cases, new process technology is being incorporated into the control room to help improve efficiency and productivity. A significant cost associated with modernizing an existing facility often involves rewiring the old plant to integrate it with the modern control room.
There are many motor operated valves and gates throughout traditional municipal plants with a low level of connectivity with the control room. This is often contingent upon on how many existing wire conductors are available for control of each actuator.
During the 1990s, the technology switched from individually hardwiring each actuator into the control system to the use of two-wire networks. With the introduction of field control units (FCUs) inside each actuator, a network of actuators was able to be connected using a daisy chain configuration, thereby saving a significant cost on wiring and conduits.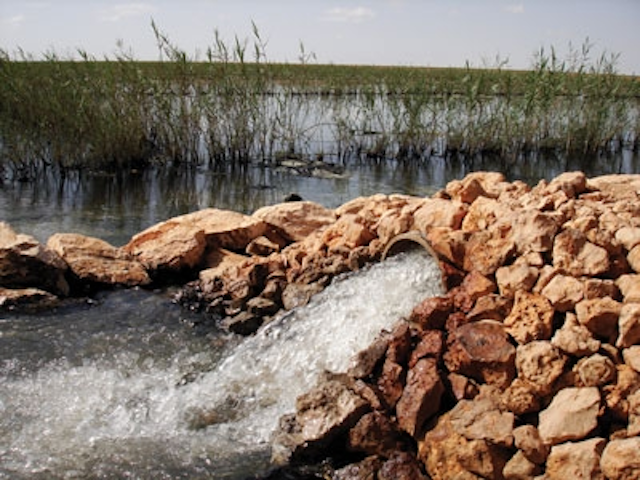 This photo shows a wireless installation at a wastewater treatment plant. A small wireless communicator module is positioned on the outside wall (upper center) of a main building and communicates wirelessly with several Rotork IQ actuators (two are pictured in the foreground).
Known as two-wire networks (because the cable used to connect each actuator is a twisted shielded pair of wires), this network configuration is also able to transmit a significant amount of actuator feedback data back to the control system through a device called a master station, which constantly polls all of the actuators on the two-wire loop for status updates. Then, the host control system can read the information stored in master station address registers for each node on the control loop.
However, there are cases when running only two wires may be too many. That is, with some existing plants the original conduit might be buried within the concrete structure and has long since rotted away or become moisture laden. The only option is to replace everything with new materials, and the cost of doing that can be prohibitive.
Wireless Alternatives
Today's latest technology now allows multiple actuators to be connected through a wireless mesh network at a fraction of the cost of hardwiring. Rotork is one company offering such systems. Its new wireless option, which includes sophisticated security safeguards, is an extension of its Pakscan two-wire networking system. It uses FCUs that communicate wirelessly with a communicator module that is mounted near the control room and connected to a conventional Pakscan master station.

Rotork Pakscan P3 master station.
The technology is suitable for new installations, retrofits, as well as for current Pakscan users who are interested in adding a wireless segment to their existing two-wire installation. In addition to eliminating the need for control wiring, another major benefit of the technology is that wireless-equipped actuators can now stream the host control system with actuator datalogger information.
The first step before deciding to introduce wireless actuator control to your plant is to contact the actuator manufacturer to schedule a wireless site survey.
For example, Rotork can work with utility staff to establish the locations of the new actuators to be installed and physically test signal strength between all nodes. The overall topography of the site is important in order to maintain a reliable mesh network (a network that allows multiple communication paths to and from each actuator). In some instances wireless repeaters will be recommended for restricted areas. Also, it is important to check other active wireless signals in the area to ensure that the system will be reliable and not interfere with other equipment.WW
---
Rotork is an exhibitor at the WEFTEC.10 event and can be found at Booth No. 5857
More WaterWorld Current Issue Articles
More WaterWorld Archives Issue Articles