WEFTEC: Exhibitor Products: Part 7
Sep 1st, 2010
Membrane racks
inge watertechnologies AG, a supplier of Ultrafiltration technology, will display its new "T-Rack vario" ultrafiltration module rack at WEFTEC. The ultra-compact rack system features feed and drain pipes integrated in the end caps of the modules. The filtrate connections are welded to the module bodies and headers and there are no O-rings. All the flanges of the header pipes are mounted in the same plane. The modules can be arranged in either two or four rows and each row can be operated as a separate filtration line.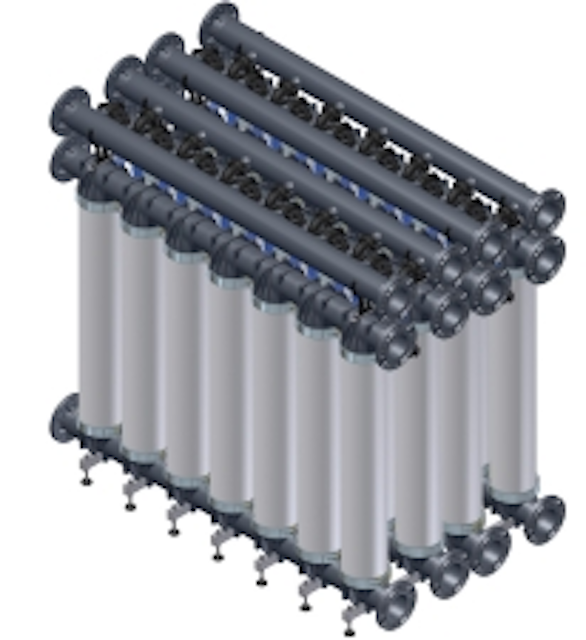 inge watertechnologies AG
Tel: +49 (0)8192 997-700
Web: www.inge.ag
Booth 1463
Circle No. 381 on Reader Service Card
Ultrasonic flowmeter
The ECHO Arrow Hunter Plus is a clamp-on Transit-Time flowmeter. It will measure clean or dirty liquid flow in metal or plastic pipes with any liners from 3/8" to 118" diameters. It uses Dual DSP technology and can measure a wide velocity range from 0.03 to 82 ft/s. Accuracy is ± 0.5% factory calibrated (process conditions can reduce accuracy) and repeatable to ± 0.15% of measured value.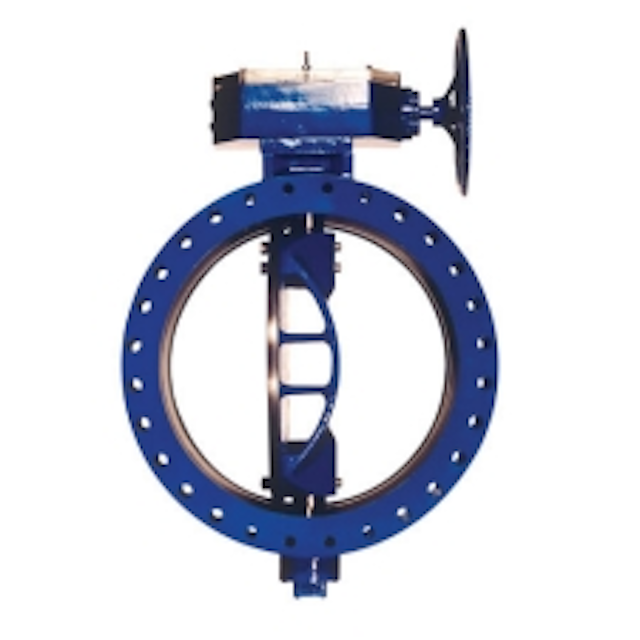 ECHO Process Instrumentation Inc.
Shalimar, FL Tel: 850-609-1300
Web: www.echopi.com
Booth 1904
Circle No. 379 on Reader Service Card
Centrifuge
The CQ Centrifuge from Ashbrook Simon-Hartley is engineered to minimize polymer and energy usage. The centrifuge incorporates a field-replaceable polyurethane feed chamber equipped with integral accelerator bars. Its dual angle bowl design minimizes wear on scroll flights. Bowl parts and scroll flights are duplex stainless steel.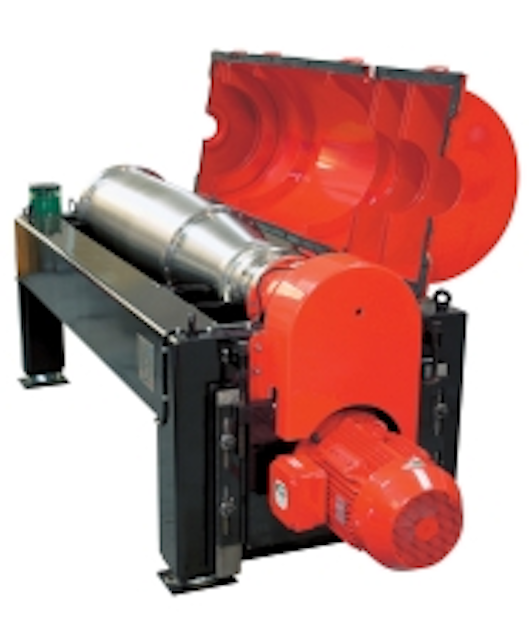 Ashbrook Simon-Hartley
Houston, TX
Tel: 800-362-9041
Web: www.as-h.com
Booth 3435
Circle No. 382 on Reader Service Card
Oxygenation system
BlueInGreen® has introduced a new product for aeration/oxygenation applications. The SDOX® delivers a metered stream of water with concentrated DO (310 mg/L) to mix with the wastewater being treated without bubble formation or off-gassing, resulting in nearly 100% oxygen use by the process. An initial installation at a 12 mgd wastewater treatment plant has realized an operating cost savings of $34,000 per year over the previous aerator.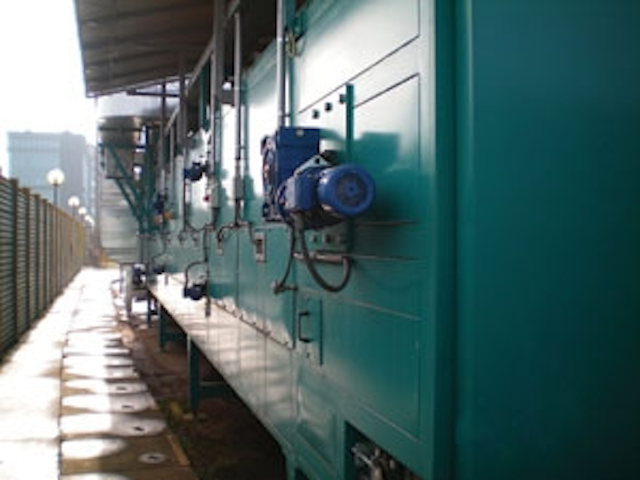 BlueInGreen® LLC
Fayetteville, AR
Tel: 479-527-6378
Web: www.blueingreen.com
Booth 621
Circle No. 383 on Reader Service Card
Tank cleaning
Gamajet offers a complete line of rotary impingement tank cleaning machines. These fluid-driven machines can be used to clean all types of tanks and vessels, ranging from 55 gallon drums to 100,000 gallon tanks. They are ideal for clarifiers, wet wells and manholes. This technology eliminates confined space entry, and scours the entire tank interior within minutes.
Gamajet Cleaning Systems Inc.
Tel: 610-408-9940
Web: www.gamajet.com
Booth 801
Circle No. 384 on Reader Service Card
Self-cleaning filters
The Amiad Automatic Micro Fiber (AMF) self-cleaning filter has no cartridges to replace, requires little or no chemical to handle, and minimal water and energy demand. The system is used globally to reduce total suspended solids before disinfection, helping optimize rates of chlorine and ozone while minimizing disinfection byproducts and helping make UV more effective. Fine polyester fibers wound tightly around plastic cores capture particles. The filters are available in 20, 10, 7, 3 and 2-micron systems.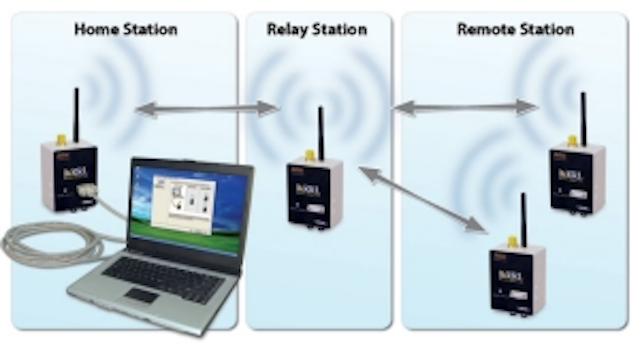 Amiad Filtration Systems
Oxnard, CA
Web: www.amiadusa.com
Booth 1945
Circle No. 385 on Reader Service Card
Blower packages
Dresser Roots® offers the Easyair® X2 factory designed blower packages with built-in IntelliView® health monitoring and controls. By integrating the monitoring and controls, operators can optimize their aeration process while realizing cost savings through increased energy efficiency. All this in a very compact noise attenuated standard factory package. Through the in-unit mounted touch screen interface, operators can view, track and log parameters such as inlet and discharge temperature, inlet and discharge pressure, differential filter pressure, blower oil levels, vibration levels and enclosure temperature.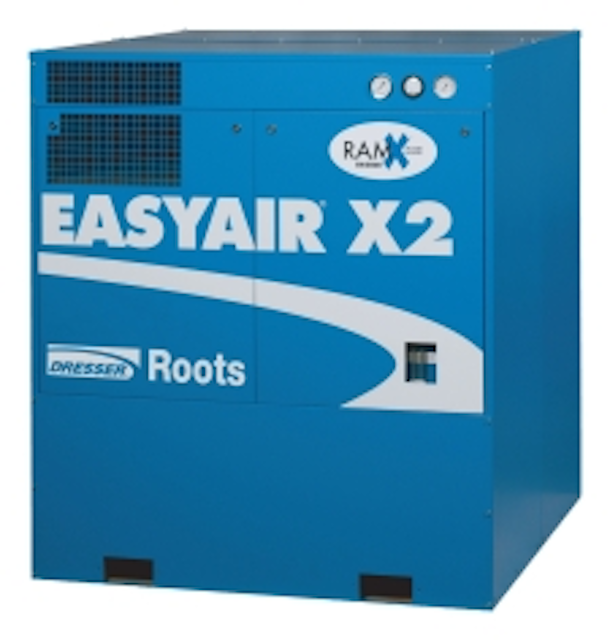 Dresser, Inc.
Houston, TX
Tel: 832-590-2408
Booth 5713
Circle No. 386 on Reader Service Card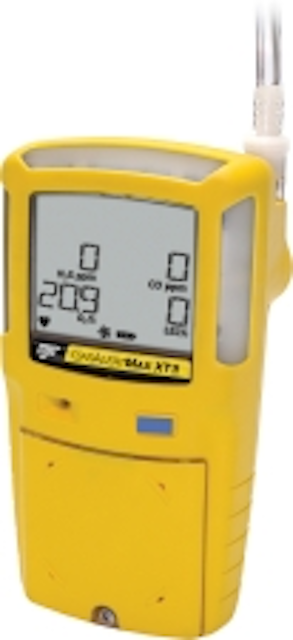 Portable gas detector
Honeywell offers the GasAlertMax XT II, a portable four-gas detector from BW Technologies. The detector combines a long-life oxygen sensor and an integrated, high-flow sampling pump for operation in confined spaces and other hazardous areas. It features simple one-button operation and go/no-go interface. The detector has approval ratings for UL and CSA.
BW Technologies by Honeywell
Calgary, Alberta
Tel: 403-248-9226
Booth 1205
Circle No. 387 on Reader Service Card
Motors
Baldor Electric has recently added additional designs to its Baldor•Reliance Super-E® line of premium efficient motors. The motors are now available in almost any configuration for specific applications. The motors meet or exceed NEMA Premium® efficiencies followed by most electric utilities and meet or exceed levels required by the Energy Independence and Security Act which will go into effect in December of this year.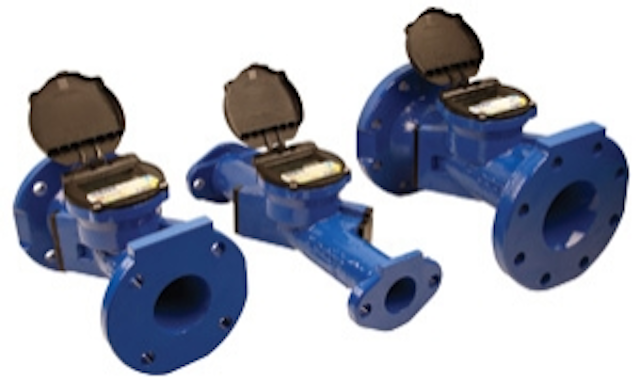 Baldor Electric Corp.
Fort Smith, AR
Tel: 479-646-4711
Web: www.baldor.com
Booth 2543
Circle No. 388 on Reader Service Card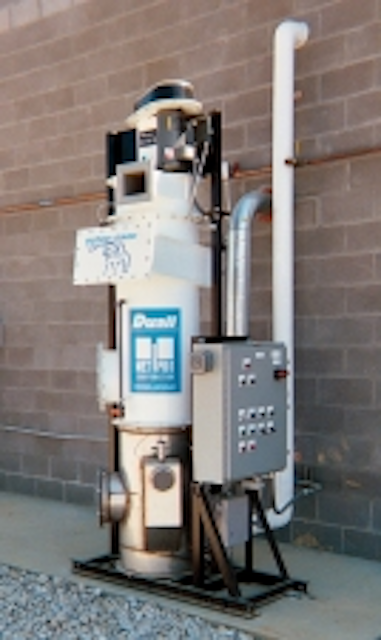 Dust collector
The Hydro-Lance® wet particulate dust collector, a choice for removal of lime particulate and reduction of ammonia odors during the municipal water treatment lime stabilization process, uses patent pending Submerged Air Venturi (SAVe) technology to avoid operational issues associated with a standard Venturi scrubber systems including pump failures, small orifice nozzle clogging, material failures, and general maintenance headaches.
Met-Pro Environmental Air Solutions-Duall
Owosso, MI
Tel: 989-725-8184
Booth 2511
Circle No. 389 on Reader Service Card
Floating covers, liners
Layfield has been involved in liners (geomembranes) and floating covers for the water and wastewater markets for over 32 years. The company's floating covers are an economical way to protect water resources in ponds and reservoirs. Compared to building a tank, a pond with a floating cover is a much less expensive option. Floating covers have many other uses including debris and contamination control, temperature control, algae and evaporation control, odor prevention, and collection of biogas.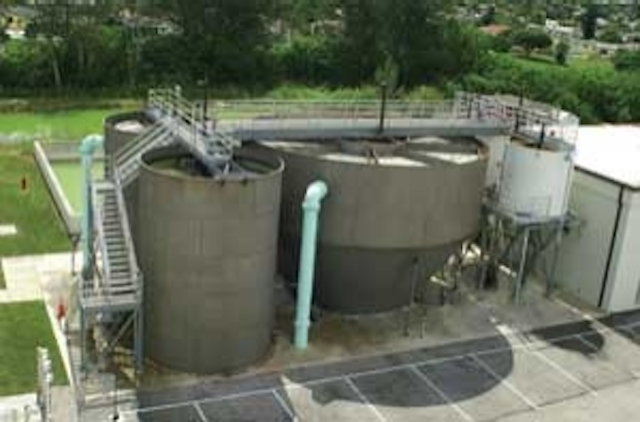 Layfield Environmental Systems
Tel: 800-377-8404
Web: www.layfieldenvironmental.com
Booth 1546
Circle No. 390 on Reader Service Card
Biosolids treatment
BCR Environmental offers the Neutralizer® for Class AA/EQ biosolids treatment, CleanB™ for Class B biosolids treatment, and Cleanstream™ for effluent treatment. The Neutralizer® treats municipal sludge to a Class AA (commercial grade fertilizer) residual in less than eight hours without digestion. CleanB™ produces Class B residuals in minutes through a simple chemical process without digestion thereby reducing operating time and cost. Cleanstream™ achieves high level disinfection without the safety and disinfection byproduct concerns of chlorine.
BCR Environmental
Jacksonville, FL
Tel: 904-819-9170
Web: www.bcrenvironmental.com
Booth 7557
Circle No. 391 on Reader Service Card
Refrigerated sampling station
The Liquistation CSF48 Refrigerated sampling station from Endress+Hauser is suitable for water treatment, compliance monitoring and increased process reliability. The system uses Memosens technology with true "hot plug-and-play" sensor recognition. It guarantees safe sampling compliant with all international standards and law.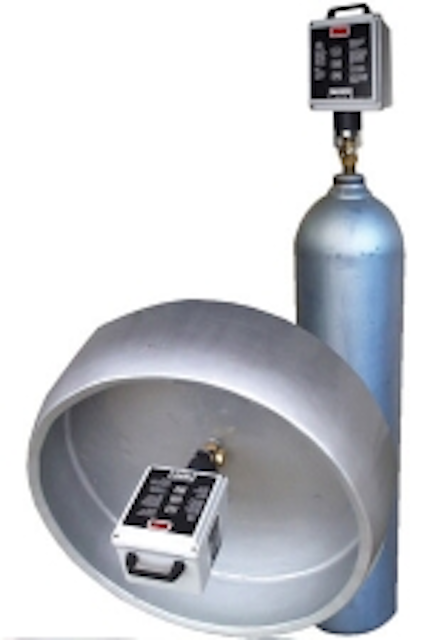 Endress+Hauser Inc.
Greenwood, IN
Tel: 888-363-7377
Web: www.us.endress.com/watersampler
Booth 5433
Circle No. 392 on Reader Service Card
Submersible fluorometer
Turner Designs now offers a corrosion-resistant plastic housing for its C-7 Submersible Fluorometer. The plastic housing is ideal for long term deployments or environments that may degrade or corrode stainless steel sensors. The plastic C-7 is available with either standard connectors or, for greater corrosion resistance, titanium connectors. It is available in all the same optical configurations - Chlorophyll, rhodamine WT dye, fluorescein dye, phycocyanin, phycoerythrin, CDOM, optical brighteners, crude oil, refined fuels, and even turbidity.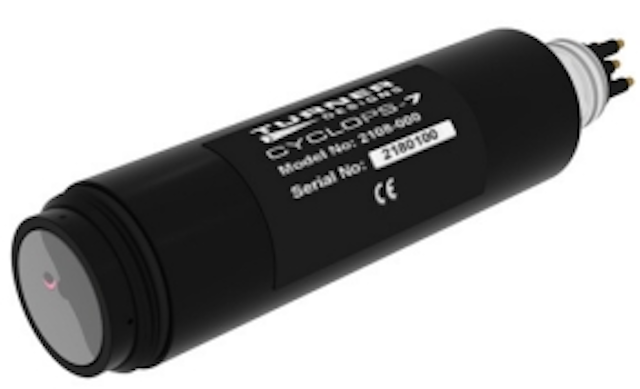 Turner Designs
Tel: 877-316-8049
Web: www.turnerdesigns.com
Booth 7607
Circle No. 393 on Reader Service Card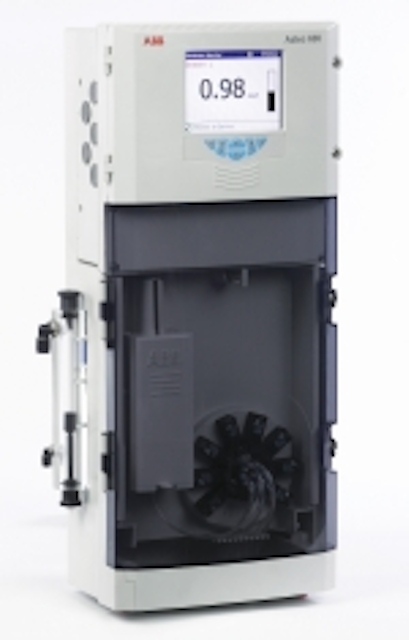 Colorimetric monitors
Built on ABB's new analytical instrument platform, the ABB Aztec 600 Aluminum, Iron and Manganese colorimetric monitors offer enhanced accuracy with simple operation and maintenance for potable water treatment applications. The analyzers use an LED and detector to measure the passage of light through a sample. A single piston pump provides all the sample and reagent fluid handling for measurement, mixing and disposal. Measurements are taken before and after color reagents are added to compensate for background color and turbidity. These measurements are compared against the calibrated values to calculate the sample being measured.
ABB Inc.
Web: www.abb.com
Booth 3115
Circle No. 394 on Reader Service Card
Circle No. 96 on Reader Service Card
Flow conditioner
A new flow conditioner that resolves turbulence issues to achieve a fully developed velocity profile with minimal head loss (K=.579) is being introduced by Westfall Manufacturing. The Model 3000 Flow Conditioner mounts directly into a piping system and features four leading tabs and four anti-swirl plates that suppress turbulence and swirl to produce a fully developed velocity profile within eight diameters downstream. Suitable for any fluid, this compact flow conditioner is ideal for increasing flow measurement accuracy; especially when using ultrasonic flow meters. They are available in sizes from ½" to 120" dia. and measure two diameters long.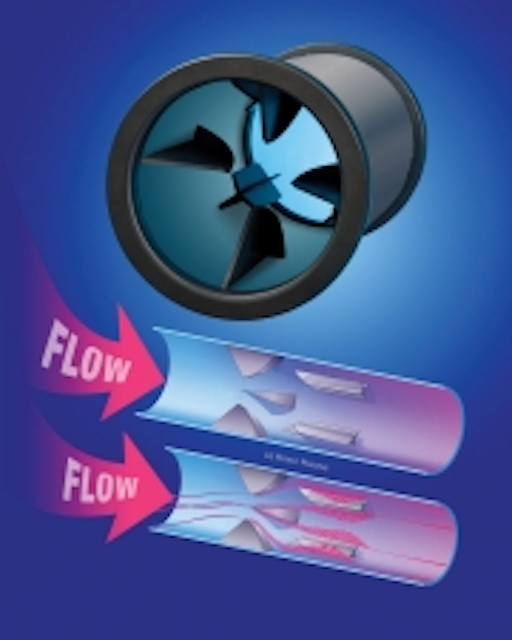 Westfall Manufacturing Co.
Bristol, RI
Tel: 888-928-3747
Web: www.westfallmfg.com
Booth 6620
Circle No. 395 on Reader Service Card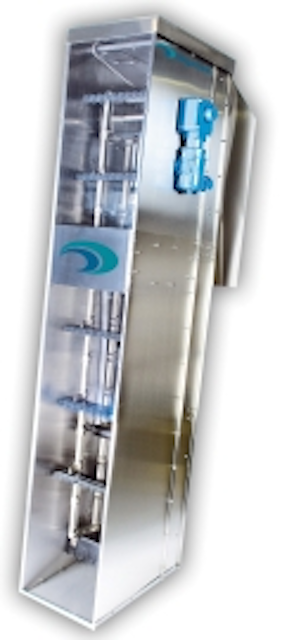 Perforated plate screens
The Duperon® Perforated Plate Screen employs the Hydropression effect to clean its static perforated plate. The cleaning system has been proven to be effective on some of the most stubborn forms of contaminants, including hair, grease, plastics, paper and small particulate matter. Front mounted debris skimmers guide materials released during cleaning to the surface for disposal. The debris skimmers and Hydropression Effector™ plate travel in a cycle driven by Duperon FlexLink™ technology so there are no submerged bearings, bushings or sprockets. This ensures long-term operation, even in difficult environments.
Duperon Corp.
Saginaw, MI
Tel: 800-383-8479
Web: www.duperon.com
Booth 2801
Circle No. 396 on Reader Service Card
Grinder pump stations
E/One's new W48 grinder pump stations offer 480 gallons of capacity. The stations are part of the company's W-Series of grinder pump stations, which feature an open wetwell design on the tank. The W48 is constructed from HDPE and is available with two, three or four grinder pumps. The stations are rated for 3500 to 7000 gpd, depending on the number of grinder pumps installed. The stations offer a choice of lids and accessway configurations, whether a 24" or 48" cover is required. The tank height is field-adjustable.
Environment One Corp.
Niskayuna, NY
Tel: 518-579-3068
Web: www.eone.com
Booth 3017
Circle No. 397 on Reader Service Card
Pressurized screen
The Hydro-Sludge™ Screen is a pressurized screen that separates coarse material from sludge and dewaters screened materials for landfill in one operation. This horizontal, in-line coarse material separator has an inlet screening zone and a pressing (compaction) zone. The enclosed system reduces odor problems and has no washwater requirements. Sludge passes through the perforated stainless steel screen while material larger than 5 mm is captured and conveyed to the compaction zone.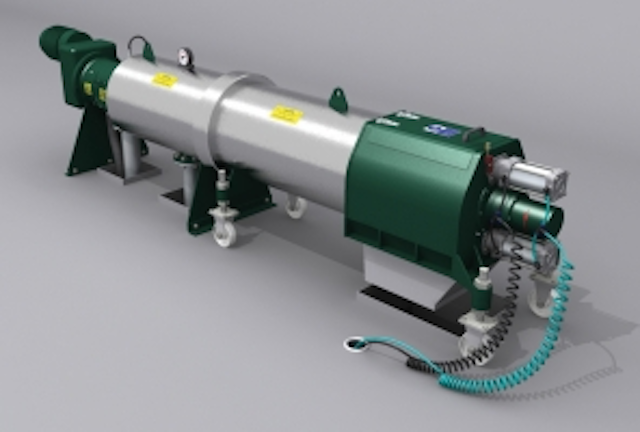 Hydro International U.S. Wastewater Division
Hillsboro, OR
Tel: 503-615-8130
Web: www.hydro-international.biz
Booth 1827
Circle No. 398 on Reader Service Card
Flow monitoring
Krohne will exhibit its line of compact electromagnetic flow meters for full or open channel pipe. The new Tidalflux 4300 is used to measure the volumetric flow rate of electrically conductive liquids in partially filled pipelines. Suited for wastewater management, the meter is combined with a capacitive flow-level measuring system, built into the wall of the measuring tube, providing accurate flow measurements in partially filled pipelines, with levels between 10 and 100% of the pipe cross-section.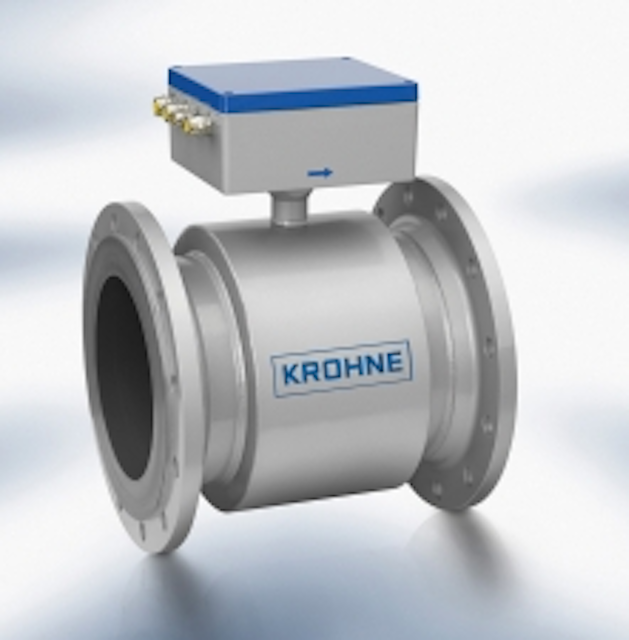 Krohne Inc.
Tel: 800-356-9464
Web: www.krohne.com/northamerica
Booth 1967
Circle No. 402 on Reader Service Card
Membrane bioreactor
Based on its existing Airlift™ Membrane BioReactor (MBR) technology, Norit X-Flow developed a new modular concept for municipal wastewater treatment, the Megablock. The pre-fabricated modules minimize plant engineering, on-site construction and help reduce total installed costs. The system is composed of modular sections, each consisting of 36 ultrafiltration (UF) membrane modules that can be expanded to a maximum of six sections for a total of 216 modules per unit.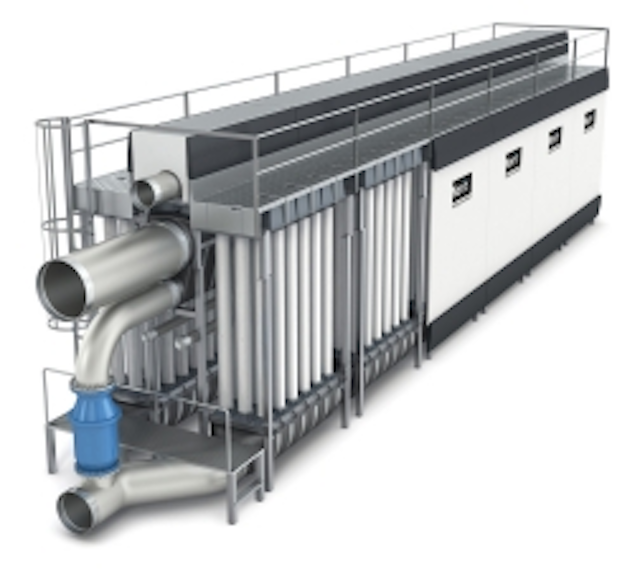 Norit X-Flow
Web: www.x-flow.com
Booth 2909
Circle No. 406 on Reader Service Card
Oxygen transfer system
The Mazzei Pipeline Flash Reactor™ (PFR) is designed for post-treatment aeration or pure oxygen injection in wastewater treatment applications. The reactor provides a new technology for rapid oxygen transfer within a compact footprint. The system uses a small sidestream passed through a Mazzei Injector to draw in ambient air or concentrated oxygen. The aerated sidestream is then delivered to the reactor where it mixes with the main flow, uniformly transferring the oxygen in the effluent pipeline.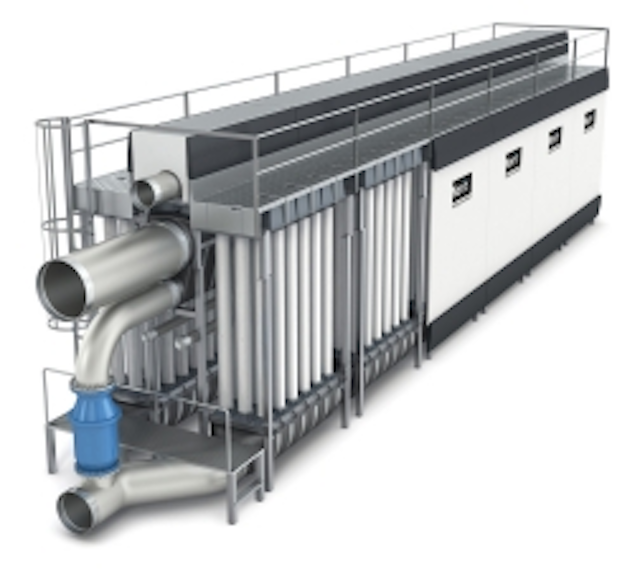 Mazzei Injector Co.
Bakersfield, CA
Tel: 661-363-6500
Web: www.mazzei.net
Booth 3111
Circle No. 399 on Reader Service Card
More WaterWorld Current Issue Articles
More WaterWorld Archives Issue Articles