Stadium Water Recycling Program Eases Strain of Halftime Flush
When plans were being considered to build a new stadium for the New England Patriots in Foxborough, MA, water supply was a concern.
Apr 1st, 2010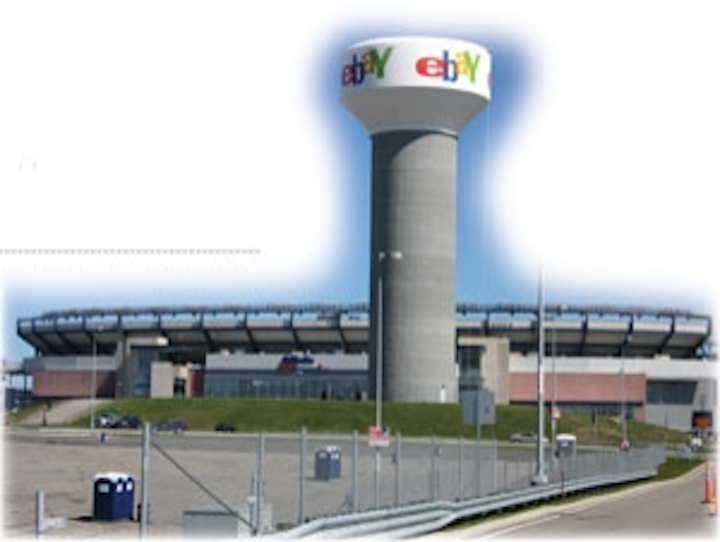 By Tim Davies
When plans were being considered to build a new stadium for the New England Patriots in Foxborough, MA, water supply was a concern. This town of approximately 16,000 people could not support the water demands for a new stadium facility without using a wastewater recycling system. Game days at the stadium would create a strain on the town's water system, and there wasn't an additional wastewater processing site in the area.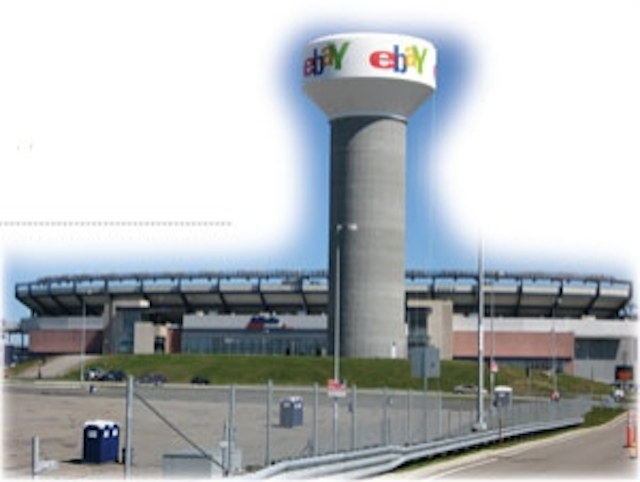 The Kraft Group selected Applied Water Management to build a wastewater recycling system to produce reuse water for the stadium's nearly 69,000 fans – without creating additional demands on the community's water system.
Applied Water Management designed and built the system for Gillette Stadium in two phases – an initial phase for the stadium, which began operating in 2002, and a second phase to support the new construction of Patriot's Place, an adjacent family entertainment complex, which began operating in 2007. The system now returns treated wastewater to both facilities for flushing toilets.
Project Details
The system is designed to process 250,000 gallons per day. The first phase consisted of the following major components:
3,500 GPM lift station and force mains, with grinder & emergency generator
680,000 gallon covered Equalization Tank (EQ)
Membrane Bioreactor (MBR) wastewater treatment system
Subsurface disposal/recharge fields
Control building & emergency generator
The second phase consisted of the following major components to accommodate the addition of Patriot's Place:
An additional 400,000 gallon EQ tank
Replacement of existing membranes with new membranes
Modified air piping
Upgraded blowers
New permeate pump system
Because the additional facility would result in both increased flows and increased influent concentrations of BOD (Biological Oxygen Demand) and TKN (Total Khedahl Nitrogen), modifications to the process were required. These included additional aeration and anoxic volumes, increasing aeration efficiency, and employing a two-step denitrification process.
The treatment system employs biological, chemical and physical processes for removal of contaminants. Operation of the plant is by programmable logic controller (PLC) system.
Process Description
Wastewater flows to an influent pump station where it is metered and then pumped to two interconnected EQ tanks. From the EQs, the water is transferred to pre-anoxic tanks through a grinder and bar screen.
The biological treatment process consists of three steps: pre-anoxic, aerobic and post-anoxic for degradation of organic matters and total nitrogen.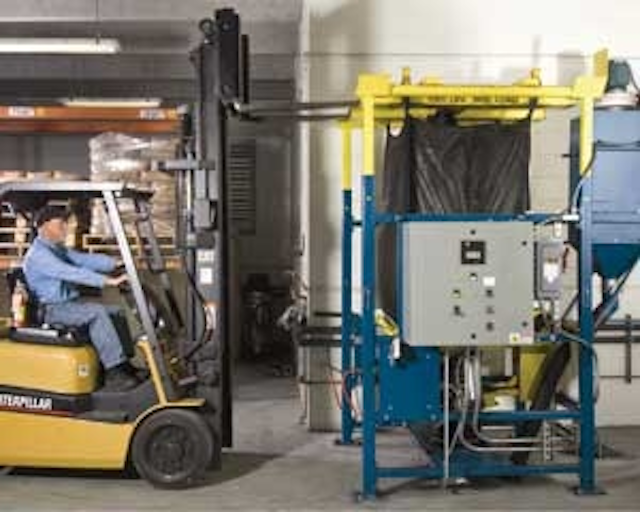 Pre-Anoxic – The pre-anoxic process is designed for denitrification. Without oxygen, the biomass oxidizes organics using oxygen molecules from nitrate. The reaction reduces nitrate to nitrogen gas, which is released to atmosphere.
Aerobic - After denitrification, wastewater is pumped to the aerobic zone, where air is introduced using medium bubble diffusers. Here, residual organic materials (BOD) and ammonia are biologically oxidized to carbon dioxide, nitrate and water. Caustic soda is added automatically to control pH.
During the process, nitrified biomass in the aerobic tank is re-circulated to the pre-anoxic tank. The recirculation rate can be adjusted based on ammonia and TKN concentrations.
Post-Anoxic – Residual nitrate in the wastewater is converted to nitrogen gas and carbon dioxide gas. The biologically treated wastewater enters the membrane filtration portion of the process.
Membrane - The wastewater is filtered through the submerged membranes. Modules consist of polymeric flat sheet membranes for removal of micron size particles. Permeate pumps pull clear liquid (permeate) through the membranes under low trans-membrane pressure, leaving concentrated wastewater behind. An air diffuser assembly located at the base of the membrane unit generates an upward cross-flow of air over the membranes for cleaning.
The membrane reactor operates with solids levels ranging from 8,000–12,000 mg/l. Excess biomass is wasted to sludge holding tanks and hauled off-site for proper disposal. The permeate stream from each membrane module is pumped to Ozone and Ultraviolet units.
Ozone is injected into the wastewater stream to eliminate residual color and UV is used to disinfect the wastewater. The water is then directed to the final effluent tank. This fully treated water is either pumped to a remote storage tank for reuse or to the designated leach field for disposal. Approximately 80 percent of treated water is pumped back to the facilities and 20 percent goes to subsurface disposal.
Conclusion
This wastewater recycling system treats an average of 90,000 gallons per day and saves an estimated 12 million gallons of water per year, easing the strain on the town's potable water supplies and infrastructure. The system consistently meets stringent limits for water use, and the system is designed to produce a lower volume of sludge than traditional wastewater treatment plants. All told, Gillette Stadium serves as a model for "green" building in the 21st century. WW
---
About the Author:
Tim Davies is President of Applied Water Management, a group within American Water. The group offers customized drinking water and wastewater solutions to real estate developers, industrial clients, and new and expanding communities. Services include designing, constructing and operating decentralized water and wastewater facilities.
More WaterWorld Current Issue Articles
More WaterWorld Archives Issue Articles