IT Device Monitoring Helps Support Automation Efficiency
In 2004, a Patent was issued for the first Industrial SNMP Driver to deliver a, "System and method for integrating process control and network management."
Mar 1st, 2010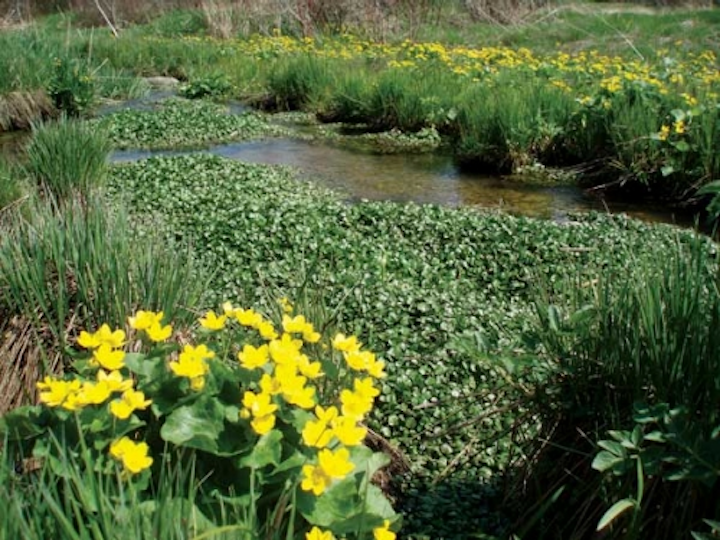 By Roy Kok
In 2004, a Patent was issued for the first Industrial SNMP Driver to deliver a, "System and method for integrating process control and network management." What does that mean? Quite simply, all the IT (Information Technology) that is used as the glue in an automation system can be integrated with automation systems – the HMI and SCADA systems that perform the monitoring, control, alarming and historization of processes.
The basic technology is far from new. SNMP (Simple Network Management Protocol) has been available since 1988 and over time, has become the standard communications protocol to talk with all types of IT components from Switches to Wireless Access Points, Printers, UPS Systems, and much more.
Improvements on the initial products have been made by Kepware and the company now offers a wide range of infrastructure monitoring drivers, all offering integration within an automation environment. For large water utilities with networks spanning over hundreds of remote sites, the company's iSNMP (Industrial SNMP) can be used to diagnose problems in complex systems of controls, infrastructure components and SCADA technology.
Devices that support SNMP are described as having SNMP Agent capability. The Agent communicates with the device and exposes information based on the SNMP Communications Standard. The SNMP Standard, however, does not describe the data that is available from the device. That is handled by a separate definition called a MIB (Management Information Base) file. Devices that include an SNMP Agent will have a corresponding MIB File, either available with the device or accessible from the manufacturer. The MIB describes the information that is available, and how to interact with the device. Some data is read-only; other data can be read or written to.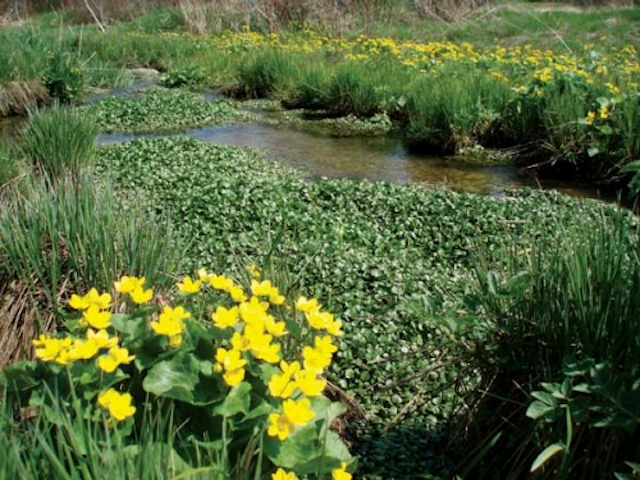 A typical water utility network layout.
Through the iSNMP product, water companies can import a device MIB and access information they need to continuously monitor the device. In addition to configuration information, devices provide real-time data for network traffic, connection details, and diagnostic information.
As an example, Kepware works with one utility whose automation system includes Wonderware's Intouch SCADA solution and several HMI screens. Typical IT infrastructure components include BreezeNET® products by Alvarion, Cisco switches and Routers, and GE MDS Radios and Access Points.
Monitoring data from these devices can trigger new alarms and help identify problems. Alarms associated with the iSNMP variables are managed with supplemental InTouch™ alarms and the alarm management procedures for notification and follow-up fall within standard procedures.
Radios and routers are monitored by a standard bandwidth measurement. The system can watch the rate of bytes traveling through I/O ports rather than the percentage of port utilization. This offers more succinct measurement to be reviewed when planning any network enhancements or corrections. If the bytes transferred ever becomes zero, an alarm is triggered.
The utility's SCADA application has communication fail alarms built in to monitor PLC communications. However, the application doesn't identify which component in a multi node communication system requires service. With the iSNMP protocol, the main screen shows all of the nodes required to propagate the data through the network. If one of the network nodes downstream of the I/O server becomes non-responsive, it is graphically represented and offers a major clue to how the repairs will be planned.
Before this application was created, staff would employ a system of pings, Telnet, trace route, and drawings with IP numbers trying to decide which component had failed. This process was subtle, tedious and time consuming and required a good amount of guesswork.
Monitoring bad communications to PLCs inside Wonderware applications is delivered though a system of running registers and timers. If the running register stops for a parameterized period – say a couple of minutes -- an alarm is generated. The same concept is applied though the use of the iSystemUptime register of Cisco Router. The alarm is generated in the Kepware OPC server and is fed to the Wonderware InTouch™ application to report. This data is historized with the Wonderware InSQL server (Historian) to trend long-term comparisons of change over time and to assess when bandwidth will require infrastructure upgrades.
Access Point radios can be monitored for both signal strength (RSSI and SNR) and number of connected remotes. Trending signal strength shows the reliability of connections in varying conditions like weather, tree growth, and large trucks parked near antennae or new construction of buildings. The number of connected remotes can display that a site is down, or if there are strange connections or attempts (a possible security concern) or new sites being added without timely notifying support staff.
In one instance a trend showing a major bandwidth surge was traced to a development machine with an I/O server with polling parameters set too fast. The monitoring software displayed the surge and technical staff directly monitored the switch to determine the offending IP address to solve the problem.
The Kepware Active Factory Trend tool can be used to identify the surges as well as declines in network performance. It also serves to date/time stamp network events that can be correlated to physical events. This can help staff solve problems or at least better describe circumstances that will lead to a resolution.
There is much more that can be monitored via SNMP. UPS systems are typically SNMP compliant. Variables such as Voltage, Load, Battery Charge, and Battery Life enable users to assess the quality of their backup systems, before they are put to the test. Intelligent Power Distribution panels enable SNMP monitoring of voltage, current and load controls on an outlet-by-outlet basis. These features enable users to perform load management and planning, or reboot remote systems directly from the automation SCADA system.
Conclusion
The addition of infrastructure health monitoring has been proven to substantially reduce troubleshooting time. While making the automation engineer's job more straight forward, it also helps reduce costs, reduce unexpected downtime and enhances their overall system reliability, delivering value to their customers. WW
---
About the author:
Roy Kok is Vice President of Sales & Marketing at Kepware. Kok has a Bachelor's degree in Electrical Engineering from Northeastern University in Boston and over 30 years of experience in the automation industry.
More WaterWorld Current Issue Articles
More WaterWorld Archives Issue Articles