PRODUCT SHOWCASE
Iwaki America has released the LKN series of motor driven, mechanically actuated diaphragm metering pumps.
Sep 1st, 2007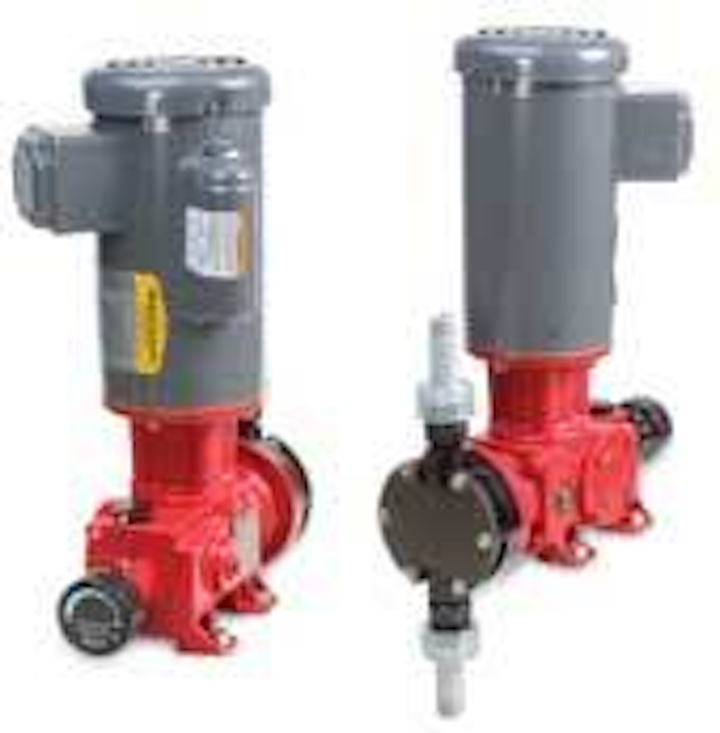 Metering pumps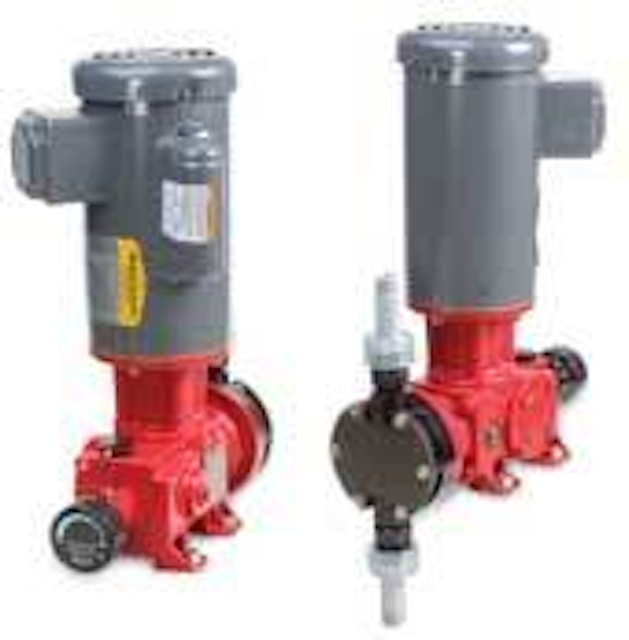 Click here to enlarge image
Iwaki America has released the LKN series of motor driven, mechanically actuated diaphragm metering pumps. The series features a maximum capacity of 114 gph and a maximum pressure of 225 psi. Available in a wide range of materials, the series is suitable for almost any chemical injection or metering application. The advanced engineering design features both stroke and speed adjustment and can be mounted to a variety of NEMA motors to meet application needs. Although a new release to the North American market, the LKN series has been marketed in Asia and Europe for over 40 years. Its rugged design is dry run capable and self priming. A true chemical metering pump, it is designed to move a variety of aggressive fluids including alcohols, caustic, bleach, peroxide and sulfuric acid as well as tough slurries.
Iwaki America Inc.
Holliston, MA
Tel: 508-429-1440 Web: www.iwakiamerica.com
Cartridge filter housings

Click here to enlarge image
Argonide's custom-built stainless steel housings are now available in five sizes. The company's NanoCeram® HyFloTM Filter Housings all hold multiple 4.5" x 20" Big Blue cartridge filters and can attain peak flow rates greater than 1300 gpm (836 gpm using nominal flow rates) per housing. Manufactured from 304 or 316 stainless steel, each housing is 150 psi-rated and uses clamp or swing-bolt closures. The HBB-60 and HBB-120 models incorporate a 3" flange; the HBB-240 model uses a 4" flange, and the newest models HBB-380 & HBB-760 come standard with 6" flanges.
Argonide Corp.
Sanford, FL
Tel: 407-322-2500
Web: www.argonide.com
Pump cooling water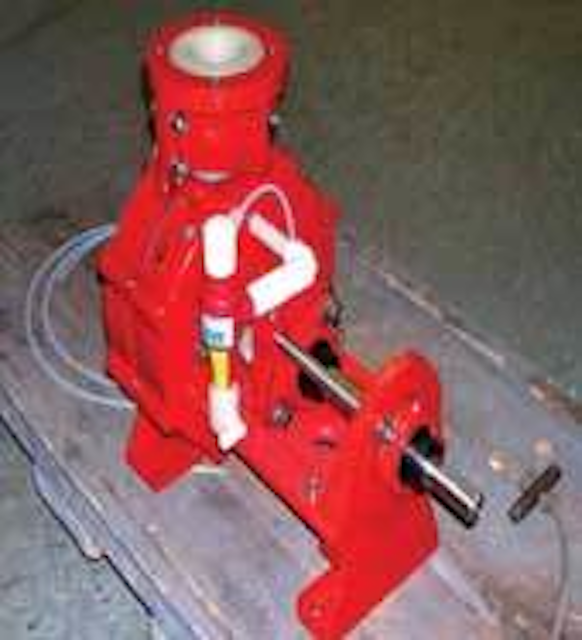 Click here to enlarge image
When the fluid being transferred by centrifugal pumps is also used to lubricate and cool the bearings and mechanical seals, it is often found to contain fine dirt or other abrasive particles that result in more frequent shut-downs for maintenance. This is particularly necessary if clean water is not readily available. An answer to this costly maintenance problem, that can be adapted for use with both horizontal and vertical thermoplastic pumps, involves the use of a unique cyclone separator being offered by Vanton. The cyclone separator can be included in orders for new pumps or purchased separately for field installation on the company's thermoplastic pumps now in service. In keeping with the basic the company's pump designs, there are no metallic components in contact with the pumped fluids.
Vanton Pump & Equipment Corp.
Hillside, NJ
Tel: 908-688-4216
Web: www.vanton.com
Utility locating system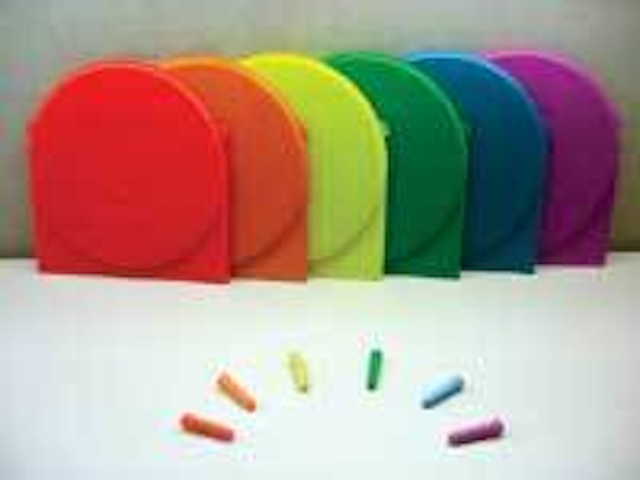 Click here to enlarge image
3M is expanding its product family of radio frequency identification (RFID) enabled electronic utility markers with the release of new markers designed for near surface and deeply buried applications. These new markers join the existing RFID ball and disk markers to address a broad range of permanent marking needs for utilities and other assets. The company's Marker Locator System includes hand-held Dynatel 2200M Series locator units, which offer compatibility with industry standard GPS/GIS field data collection devices for real-time mapping of marker placement and enhanced asset and resource management.
3M Track and Trace Solutions
Austin, TX
Tel: 800-426-8688
Web: www.3M.com/dynatel
Respirometer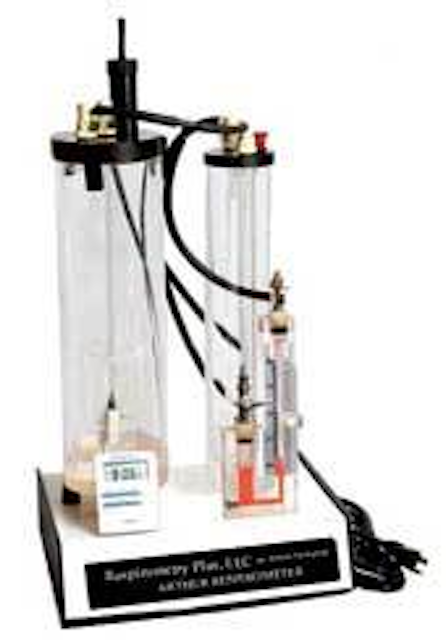 Click here to enlarge image
A new, simplified and inexpensive respirometer designed for use in small biological wastewater treatment plants has been introduced by Respirometry Plus. The instrument is based on the same principles as the fully automatic Arthur Respirometer which was introduced to the wastewater field by Arthur Technology in the 1970s. The simplified respirometer can perform all of the respirometric tests performed by the Arthur Automatic Respirometer for toxicity, treatability, nitrification/denitrification and organic load measurement, but the readout is manual, not electronic, and there is no temperature control.
Respirometry Plus LLC
Fond du Lac, WI
Tel: 800-328-7518
Web: www.respirometryplus.com
Flow monitoring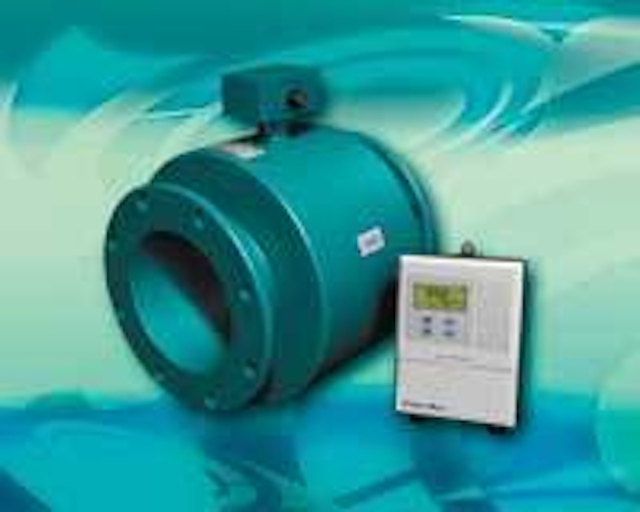 Click here to enlarge image
The Ultra Mag® Wastewater Flow Meter from McCrometer operates in treated water or even sludge or slurries and requires minimal maintenance. With its non-invasive, no-moving parts flow sensing technology, the inline flow meter delivers flow measurement accuracy of +0.5 percent in water effluent with repeatability of +0.05 percent. The meter measures liquid flow in 2 to 36 inch lines from 0.2 to 49 fps at pressures of up to 300 psi, depending on the selected flange configuration. It operates in temperatures up to 170°F. Manufactured with 316 stainless steel, the meter's electrodes feature a unique bullet-shaped design that is self-cleaning for long service and virtually no maintenance.
McCrometer
Hemet, CA
Tel: 800-220-2279
Web: www.mccrometer.com
Pressure recorder

Click here to enlarge image
Telog Instruments has upgraded its LPR-31 line pressure recorder and monitor that captures water hammer and negative pressure events. The new LPR-31i Line Pressure Impulse Recorder can be installed temporarily or permanently on water utility distribution system lines. The device monitors and captures water pressure impulse events in the distribution system caused by power outages, routine pump shut-downs, valve operations, flushing, firefighting, and main breaks. The recorder uses an internal strain gauge pressure sensor to monitor and record line pressure continually at user-programmable rates of up to 20 samples per second.
Telog Instruments
Victor, NY
Tel: 585-742-3000
Web: www.telog.com
Micro VFD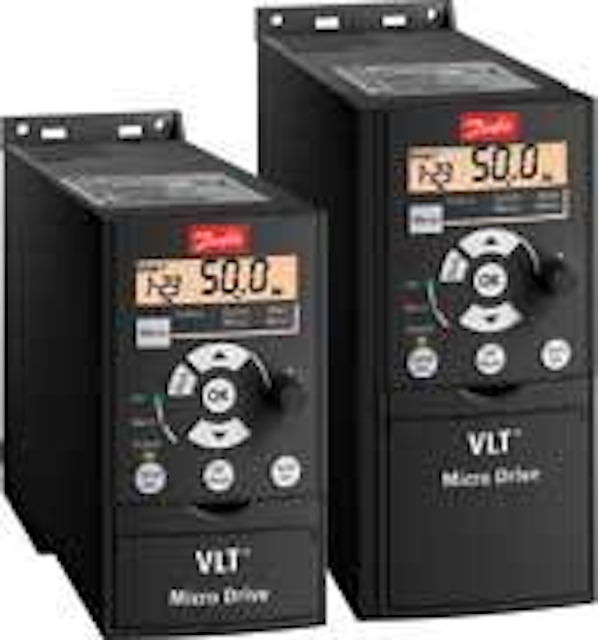 Click here to enlarge image
Danfoss Drives has introduced the VLT® Micro Drive - a variable frequency drive. Users simply connect the motor and power cables, turn the control knob, and watch the motor speed change. The general purpose drive is designed for out-of-the-box, plug-and-play control of AC motors up to 3 hp. There are plans to extend the horsepower range through 10 hp later this year. The drive eliminates the need for an external controller, and offers true side-by-side mounting without any de-rating due to its compact book-style design.
Danfoss Drives
Milwaukee, WI
Tel: 800-621-8806
Web: www.namc.danfoss.com