PRODUCT SHOWCASE
Transpo Industries has introduced an Open Curb Installation Kit for its EnviroSafeTM Modular Storm Water Catch Basin Filtration System.
Oct 1st, 2007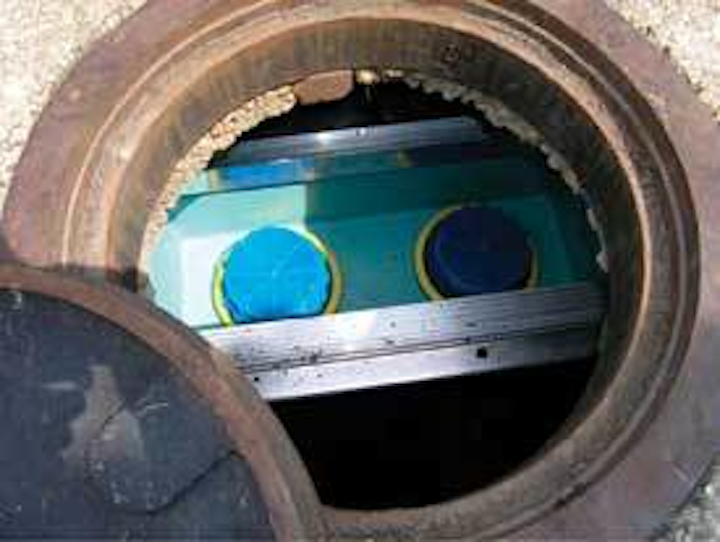 Catch basin filtration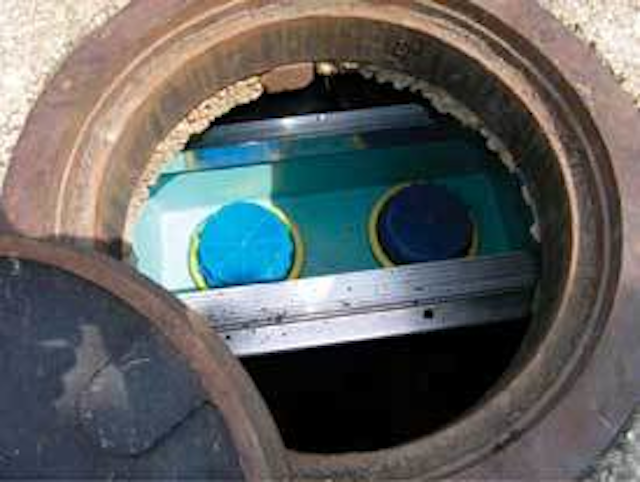 Click here to enlarge image
Transpo Industries has introduced an Open Curb Installation Kit for its EnviroSafeTM Modular Storm Water Catch Basin Filtration System. The kit includes a cartridge basin with passive filters or a sediment sack, four supporting cleats, two aluminum rails, two mounting flanges, and one flow collector assembly with hardware. EnviroSafeTM captures and filters the many pollutants common to stormwater runoff. These include trash, debris, sediments, oils, grease, and soluble metals. The filtering technology incorporates an antimicrobial treatment that inhibits bacteria, virus and mold growth.
Transpo Industries Inc.
New Rochelle, NY
Tel: 800-321-7870
Web: www.transpo.com
Electromagnetic flowmeter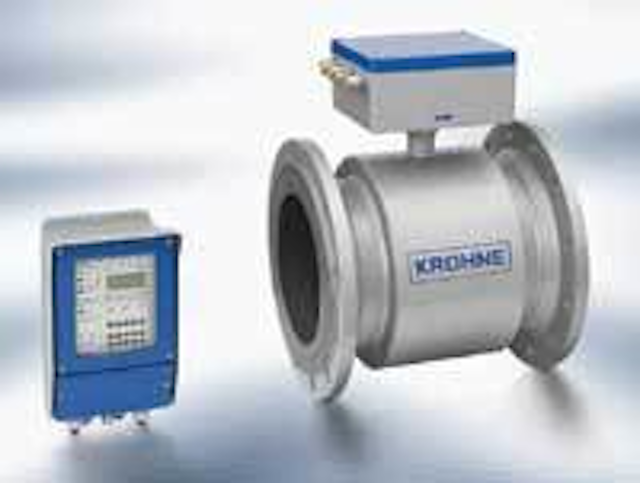 Click here to enlarge image
Krohne's Tidalflux electromagnetic flowmeter is used to measure the volumetric flow rate of clean water and wastewater. The flowmeter is combined with a capacitive flow-level measuring system, built into the wall of the measuring tube, providing accurate flow measurements in partially filled pipelines, with levels between 10 and 100% of the pipe cross-section. The flowmeter's factory calibration ensures a level of measurement accuracy never before possible in partially filled pipelines. Featuring excellent abrasion and chemical resistance, the flowmeters' steady display of measured values is achieved regardless of distorted flow profiles. Calibrated on EN 17 025 accredited calibration rigs, the flowmeter provides a measuring error of <1% of the measured value, even in cases of wave motion and heavy contamination.
Krohne Inc.
Peabody, MA
Tel: 978-535-6060
Web: www.krohne.com
Rotary air blowers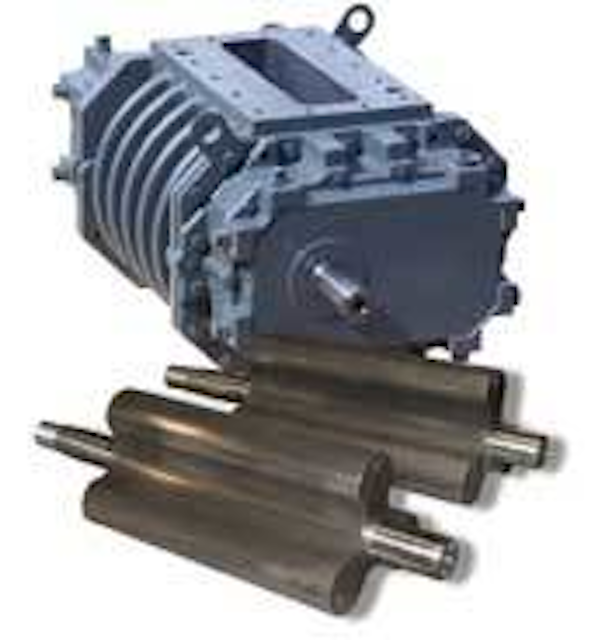 Click here to enlarge image
A new line of tri-lobe rotary air blowers, redesigned to incorporate the latest technology for reduced noise and vibration, has been introduced by Dresser Roots. The Roots RAM-X blowers have an exclusive WhispairTM discharge design. The design, when combined with the tri-lobe impellers, delivers air with reduced pulsation, less vibration, and quieter operation than conventional tri-lobe blowers. Reduced pulsation transmits less shock to the bearings, extending bearing life. All model sizes incorporate detachable steel mounting feet to adapt to horizontal or vertical configuration. A drive shaft extension allows top or bottom drive.
Dresser Roots
Houston, TX
Tel: 877-363-7668
Web: www.rootsblower.com
pH controller
Click here to enlarge image
The 4515 pH controller from ICM Meters has a NEMA enclosure and is suited for use in the municipal drinking water and wastewater markets. It has an analog 0-14 pH reading scale that can be seen in dim light from a reasonable distance. The unit can be used with any BNC type pH electrode. It offers 2-point calibration with manual temperature compensation. The unit has high and low set points and high and low alarm options. The chart recorder allows up to 30 days of continuous recording time.
ICM Meters
Hillsboro, OR
Tel: 503-693-3155
Web: www.icmmeters.com
Drum scale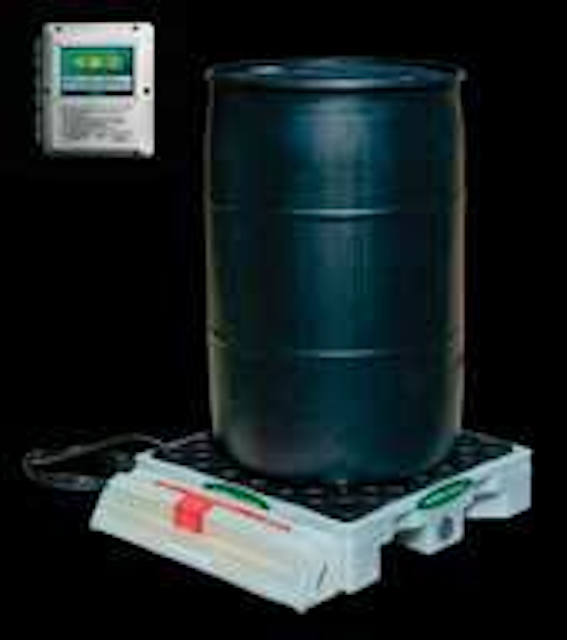 Click here to enlarge image
The SpillSafeTM drum scale from Force Flow accurately monitors the amount of chemical used and the quantity remaining while also providing security against uncontained chemical spills. The unique patent pending scale allows the system to detect a leak, provide early warning to the operator and complies with local regulations by containing 120% of the drum capacity.
Force Flow
Concord, CA
Tel: 925-686-6700
Web: www.forceflow.com
Level transmitter

Click here to enlarge image
The Mercoid Division of Dwyer Instruments is offering a new and robust submersible level transmitter, the PBLTX. The transmitter is designed for use in harsh applications and is ideal for wastewater, sludge, and slurries. A large diameter 316 SS diaphragm is incorporated in the transmitter. It is non-clogging and damage resistant to floating solids. The unit is UL approved intrinsically safe for wastewater applications that demand this rating per local codes and regulations. The level transmitter is designed to measure the height of liquid above its position in the tank, sump, or pit. It includes a standoff plate so that the unit can be dropped to the bottom of the tank. The cable is vented to atmosphere for barometric pressure compensation and can be bought in ETFE or polyurethane.
Dwyer Instruments Inc.
Michigan City, IN
Tel: 800-872-9141
Web: www.dwyer-inst.com
Hosted SCADA system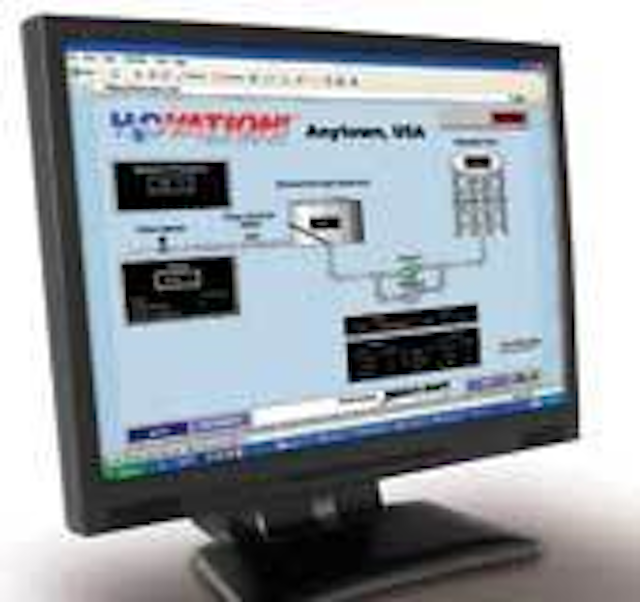 Click here to enlarge image
Healy-Ruff has introduced the H2Ovation!TM hosted-SCADA and remote access system for water and wastewater applications. The system provides operators with anytime, anywhere monitoring and control of their processes while eliminating many of the expenses and challenges typically associated with SCADA systems. The system offers full-featured open-architecture SCADA and PLC functionality that can be securely accessed from any standard computer. Users pay a monthly fee, but avoid large capital and maintenance expenses. The Web-based system is ideal for communities faced with increasing financial, infrastructure, staffing and compliance challenges. In addition to the new service, Healy-Ruff provides a full range of control panels, telemetry and SCADA systems and services.
Healy-Ruff Co.
Minneapolis, MN
Tel: 651-633-7522
Web: www.h2ovation.com
Dry scrubber system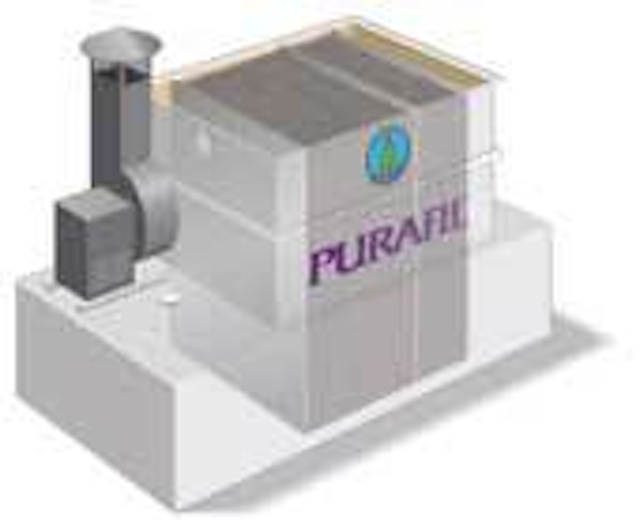 Click here to enlarge image
Purafil Environmental Systems Division (ESD) recently announced a retrofit plan for liquid caustic scrubbers. The company's Wet Scrubber Retrofit transforms a wet scrubber into a dry-chemical scrubber. The system uses the company's Chlorosorb® Ultra dry-scrubbing media. The retrofit program provides the necessary steps to remove the caustic solution, convert the scrubber's key internal elements and add its dry-scrubbing media. The program helps facilities that store hazardous quantities of chlorine prepare for an accidental chlorine leak without housing hazardous solution or managing the on-going challenges of maintaining a wet scrubber.
Purafil Environmental Systems Division
Doraville, GA
Tel: 800-222-6367
Web: www.purafil.com