NEW LITERATURE
Metalfab, a manufacturer of dry solids processing equipment and integrated systems, is offering a new brochure on its line of feeding equipment...
Apr 1st, 2007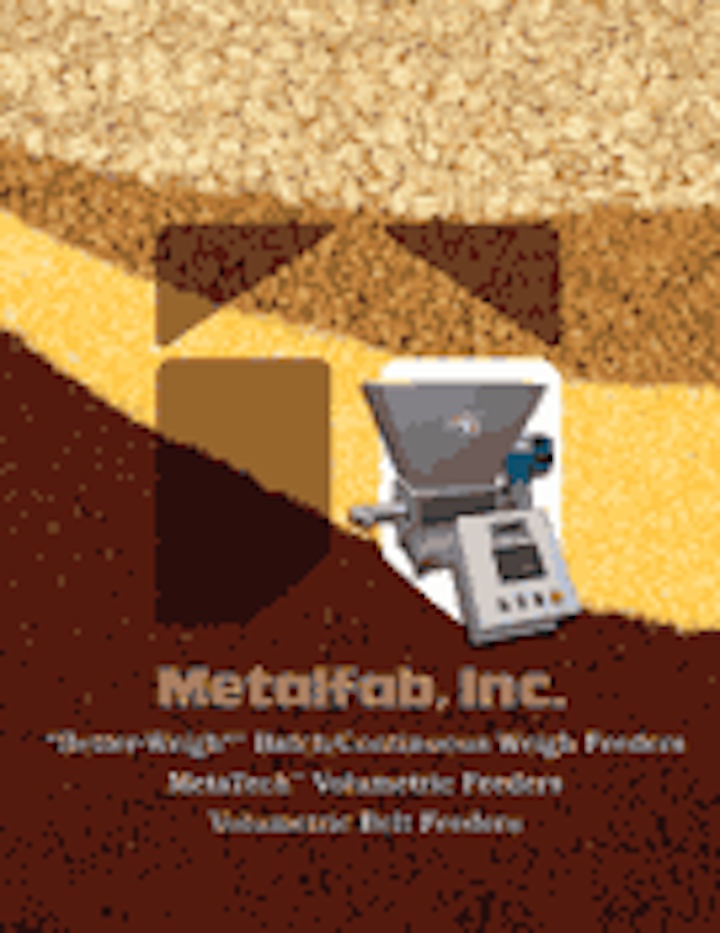 Feed equipment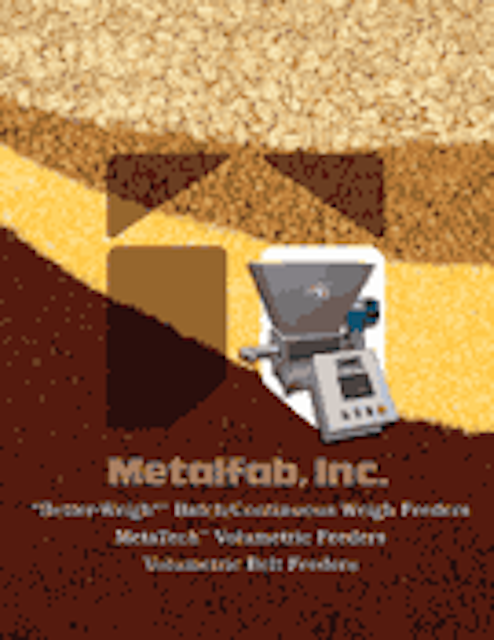 Click here to enlarge image
Metalfab, a manufacturer of dry solids processing equipment and integrated systems, is offering a new brochure on its line of feeding equipment for a wide range of processing industry applications. Included in the brochure are sections on its Better-Weigh® Batch/Continuous Weigh Feeders, MetaTechTM Volumetric Feeders, and Volumetric Belt Feeders. Each section contains a detailed product overview, features/benefits, operating characteristics, and basic product specifications inclusive of dimension drawings and feed rate charts.
Metalfab Inc.
Vernon, NJ
Tel: 800-764-2999
Web: www.metalfabinc.com
Blower products
Kaeser Compressors has released its updated blower product catalog. This 20 page, four-color piece details its line of Omega rotary lobe blowers and blower packages from 3 to 300 hp and flows up to 5350 cfm. It includes the latest models in the company's Omega Pak and Com-paK Plus integrated package designs. Information is provided on how the optimized Omega two-lobe and tri-lobe blowers and packages can reduce maintenance, energy consumption, and noise levels.
Kaeser Compressors Inc.
Tel: 800-777-7873
Web: www.kaeser.com
Vibration analysis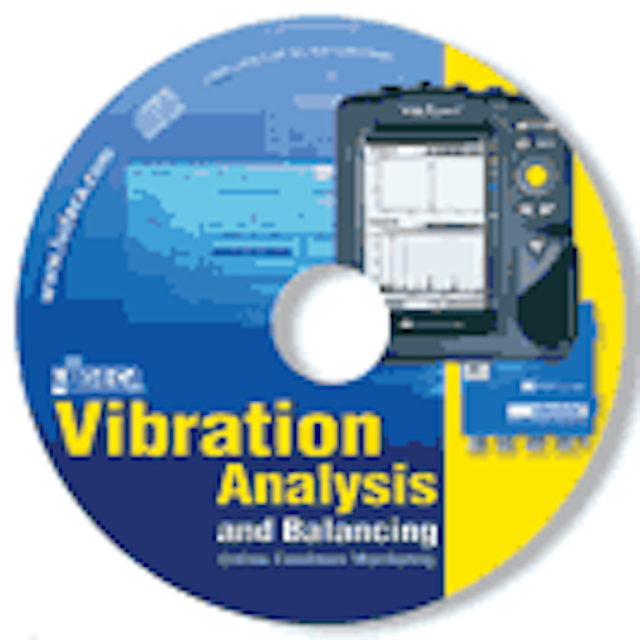 Click here to enlarge image
Ludeca offers a video detailing the use of its lightweight Vibxpert®, a two-channel vibration analyzer, and Vibscanner®, a multi-function vibration data collector. The video demonstrates the features and benefits of both of these portable vibration tools. In addition, entry-level to advanced multi-point permanently installed 'online' monitoring systems are shown. All of these products, both hand-held and online, share the flexible Omnitrend® software platform.
Ludeca Inc.
Tel: 305-591-8935
Wastewater solutions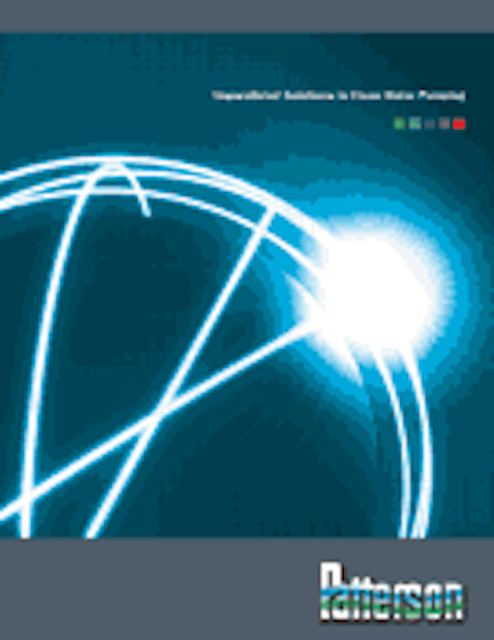 Click here to enlarge image
Patterson Pump Co. offers a 16 page brochure covering its full line of modern, high performance wastewater pumps and Flo-Pak® engineered prepackaged municipal pump systems. Industries served include municipal, industrial, commercial, stormwater, flood control and irrigation.
Patterson Pump Co.
Toccoa, GA
Tel: 706-886-2101
Web: www.pattersonpumps.com
Monitoring products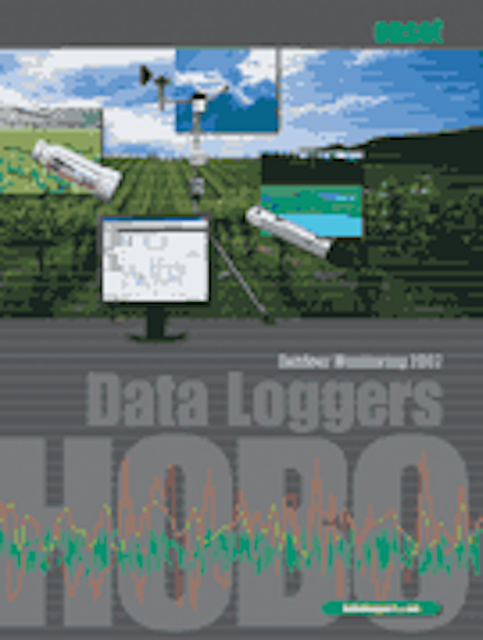 Click here to enlarge image
Onset Computer Corp., a supplier of battery-powered data loggers and weather stations, has published its 2007 Outdoor Monitoring products catalog. The catalog offers product descriptions, specifications, and prices for a full line of PC and Mac-based HOBO® data loggers for outdoor and underwater monitoring applications.
Onset Computer Corp.
Bourne, MA
Tel: 800-564-4377
Web: www.onsetcomp.com
Lock systems
Click here to enlarge image
Videx offers a free Catalog and CD that present an overview of CyberLock® access control products. The catalog features an extensive line of electronic locks and intelligent padlocks. CyberLock brings electronic access control to mechanical lock hardware simply by replacing its existing lock cylinder with an electronic cylinder. The locks cannot be picked and keys cannot be duplicated. Both the lock and key store a record of activity, providing a comprehensive audit trail.
Videx Inc.
Tel: 541-758-0521
Web: www.videx.com
Enclosures
Rittal has published a new North American Industrial Solutions Guide that showcases its industrial enclosure packaging solutions. This catalog features the company's wallmount and freestanding enclosures, human-machine interface enclosures and climate control products. The catalog provides up-to-date product information, technical specifications and schematic drawings. It also points out many of the design features and processes used in Rittal products that make them ideal for virtually any industrial application.
Rittal Corp.
Springfield, OH
Tel: 800-477-4000
Web: www.rittal-corp.com
Street sweepers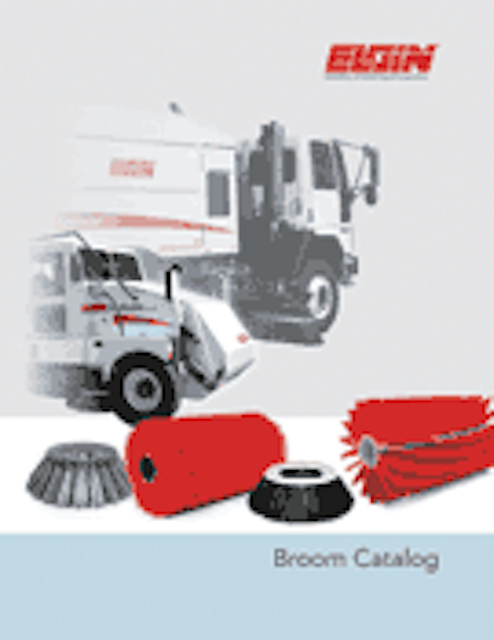 Click here to enlarge image
Elgin Sweeper has introduced a detailed catalog that features more than 50 genuine OEM performance brooms engineered to function with the key systems of Elgin's line of sweepers. The catalog provides broom descriptions, application information and technical specifications. Featured in the catalog is the new Elgin BroomstickTM, a tool to determine when to change out brooms for best sweeping performance.
Elgin Sweeper
Elgin, IL
Tel: 877-800-1111
Web: www.elginsweeper.com
Sensor systems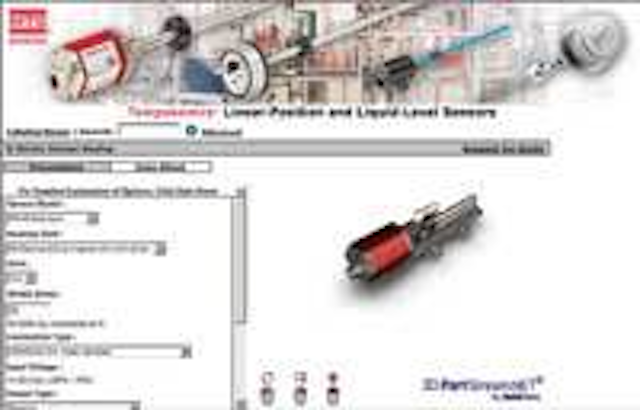 Click here to enlarge image
MTS Systems Corp., Sensors Division, has unveiled the first phase of its website redesign, which features a common layout and functionality across all regional Sensors Division websites. The site adds secure value-added information access for customers, including a product generator. Content is customized for each region, maintaining the local business culture of each major geographical region.
MTS Sensors Division
Cary, NC
Tel: 919-677-2317
Web: www.mtssensors.com
Flow, level catalog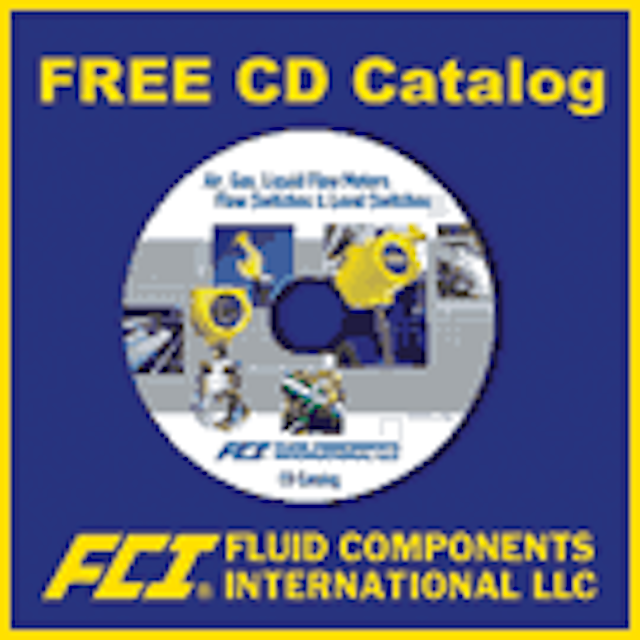 Click here to enlarge image
FCI has released its updated 2007 Flow Meter and Level Measurement Product and Services Catalog in CD ROM format. The catalog is designed to help customers specify the right flow, level or temperature meter for improving a plant process control. In addition to providing thermal and Coriolis mass flow meter technology and product explanations, detailed case studies and product user manuals and guides, the new CD includes a FAQ Library. The catalog can be downloaded from the company's web site at http://www.fluidcomponents.com/cdform.asp.
FCI
San Marcos, CA
Tel: 800-854-1993
Chlorine measurement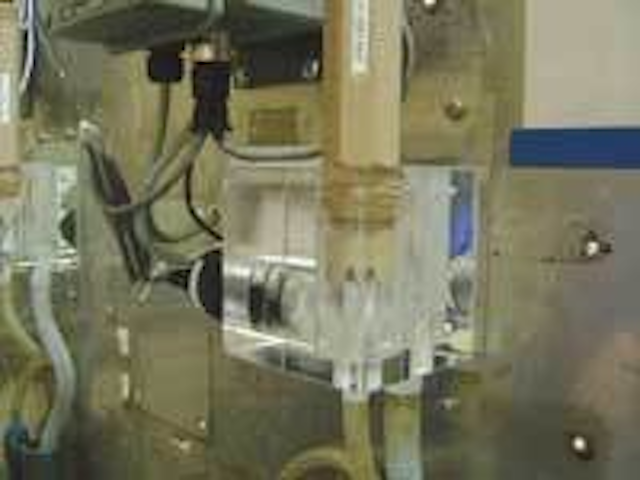 Click here to enlarge image
Analytical Technology Inc. (ATi) offers a free application note on the use of "Regent Free Residual Chlorine Measurement" in processes with variable and/or high pH. The new application note discusses how the company's Q45H62 monitoring system measures free chlorine residuals without the need for chemical buffering traditionally associated with such measurements. The pH corrected monitor uses a membrane-covered polarographic sensor that does not require the addition of chemical reagents.
Analytical Technology Inc.
Collegeville, PA
Tel: 800-959-0299
Web: www.analyticaltechnology.com
Dust collectors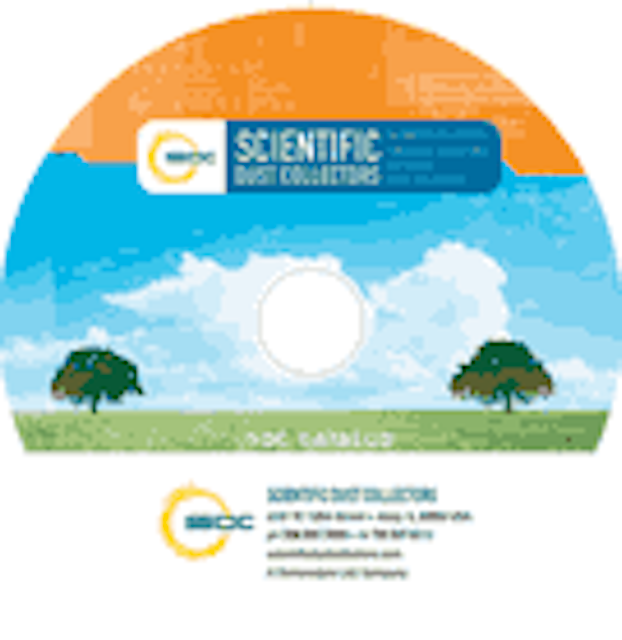 Click here to enlarge image
Scientific Dust Collectors has released a new product catalog on CD. The 348 page catalog can be used for general dust collection equipment. The CD features the company's line of baghouse and cartridge dust collectors, providing in-depth information on various applications, product literature, technical data, application guidelines, drawings and case studies. The CD is available free of charge to qualified respondents.
Scientific Dust Collectors
Alsip, IL
Tel: 708-597-7090
Web: www.scientificdustcollectors.com