NEW LITERATURE
Miller-Leaman offers free product literature on its new automatic, self-cleaning Turbo-Disc Filter systems.
Feb 1st, 2007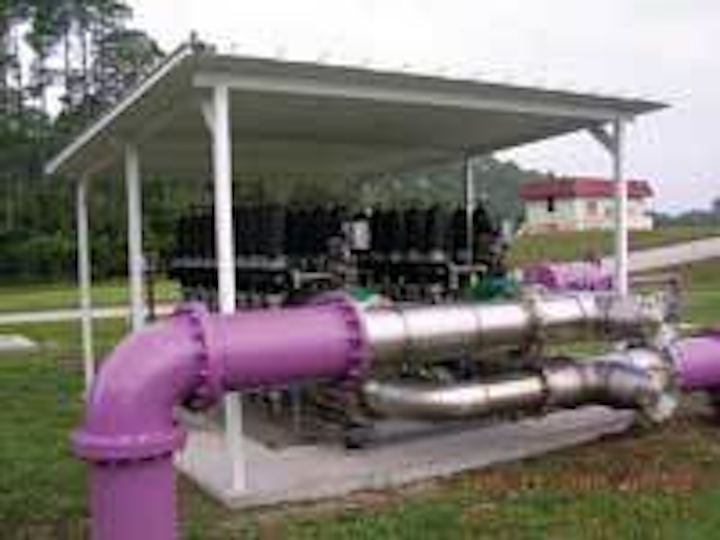 Disc filters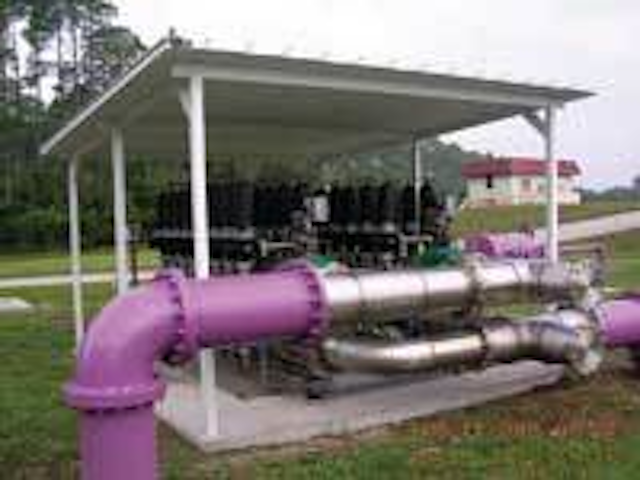 Click here to enlarge image
Miller-Leaman offers free product literature on its new automatic, self-cleaning Turbo-Disc Filter systems. Target applications include reuse water, pre-filtration for membranes, stormwater, well water, surface water, and other environmental applications. The three-dimensional polypropylene disc media is available in multiple color-coded micron sizes. As dirty water passes through the disc media from the outside-in, intersecting tapered grooves molded across the surface of the disc media trap particles and other fibrous contaminants in the water. Systems come complete with a micro-PLC backwash controller, which monitors the differential pressure across the filter system. During backwash, each filter housing (pod) is sequentially backflushed, using filtered water from the outlet manifold, without interrupting the downstream flow. Turnkey systems can be custom engineered, complete with pumps and other filtration and water treatment technologies (i.e. UV, ozone, etc.).
Miller-Leaman Inc.
Daytona Beach, FL Tel: 800-881-0320 Web: www.millerleaman.com
Metering pump Neptune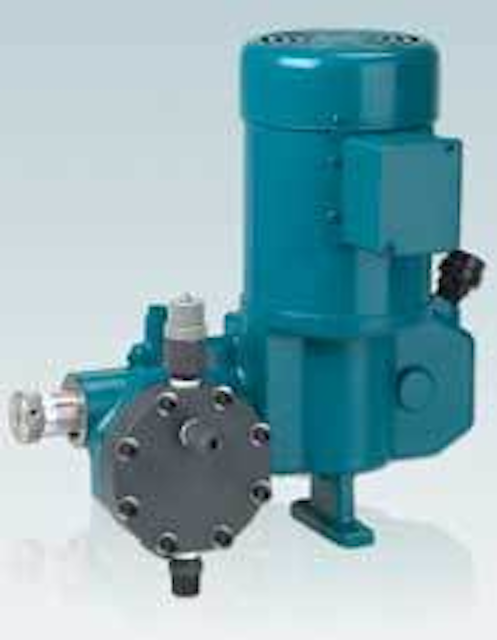 Click here to enlarge image
Chemical Pump Co. has introduced the 500AR Series hydraulic diaphragm metering pump. A full demonstration video can be downloaded from the company's website. The 500AR is designed with an automatic air release valve to be used in sodium hypochlorite service or with other chemicals that off-gas at room temperature.
Neptune Chemical Pump Co.
Lansdale, PA Tel: 215-699-8700 Web: www.neptune1.com
Turbine agitator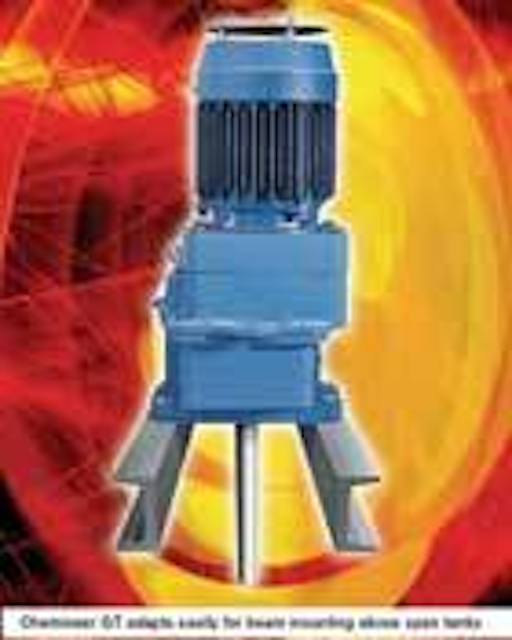 Click here to enlarge image
Literature is available on the Chemineer GT Turbine Agitator, which offers mounting and sealing options to suit any application. The open tank agitators can be mounted two ways: Drive-mounting to beams using a cast housing capable of handling maximum loads, and pedestal-mounting to beams using a cast iron pedestal to prevent exposure of the drive to the fluid.
Chemineer Inc.
Dayton, OH Tel: 937-454-3200 Web: www.chemineer.com
Pipe restraints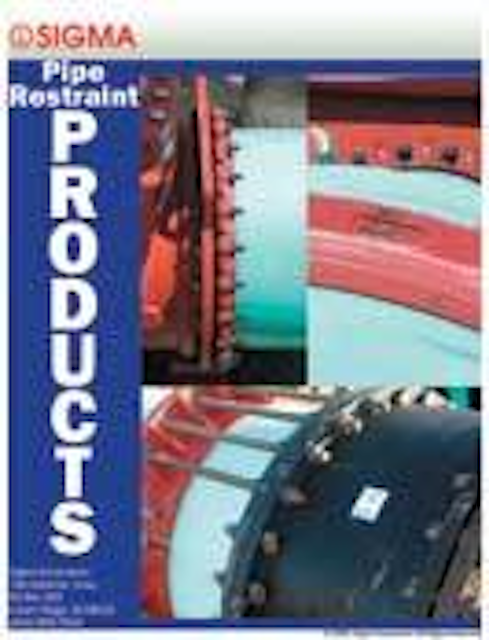 Click here to enlarge image
Sigma Corp. has published its newly redesigned Pipe Restraint Products catalog for 2007. Building on the strength of 21 years in the U.S. waterworks industry, this new publication is the first step in broadening the company and product brand recognition in the pipe and fitting restraint market. Sigma's flagship products in pipe restraint are the ONE-LOKTM Wedge Action Mechanical Joint Restraint gland and PV-LOKTM Serrated Clamp Restrainer for PVC pipe and fittings. The new catalog is the first publication by the company in the new, unified format for all product information both in print and on the company's newly launched website. Users of the catalog will find greater ease in selecting items based on the desired application of the product with much greater detail and depth of information to assist specifying authorities and end users in selecting the right product for the job.
Sigma Corp.
Cream Ridge, NJ
Tel: 800-999-2550
Web: www.sigmaco.com
Gas detector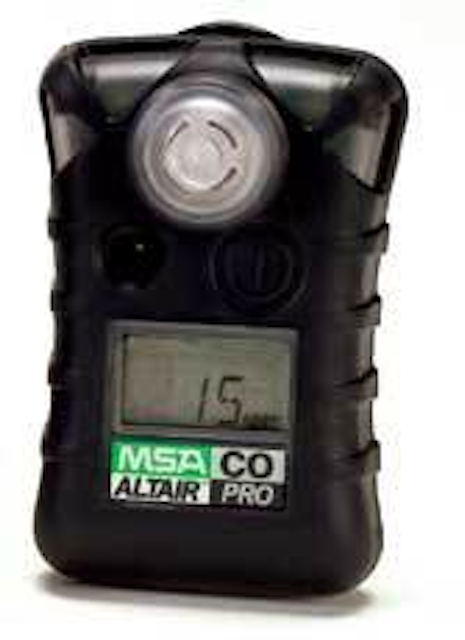 Click here to enlarge image
Literature is available for the MSA Altair Pro Single-Gas Detector product line, which has been expanded to include the following exotic gases: ammonia, chlorine, nitrogen dioxide, phosphine, sulfur dioxide and hydrogen cyanide. Featuring a replaceable sensor and battery, the detector displays data in on a backlit LCD and offers excellent impact resistance, great RFI performance and an effective alarm system.
MSA Inc.
Pittsburgh, PA
Web: www.msaliterature.com
Vibration monitoring
Ludeca has launched a new web page featuring demonstration videos for its tools, including tools for vibration analysis, balancing, bore alignment and more. The company offers both portable and permanently installed online monitoring systems for vibration analysis, which can be used to monitor the health of pumps and other rotating equipment. Visit the company website and click on Demo Videos or request a Demo CD.
Ludeca Inc.
Tel: 305-591-8935
Web: www.ludeca.com
Flow switch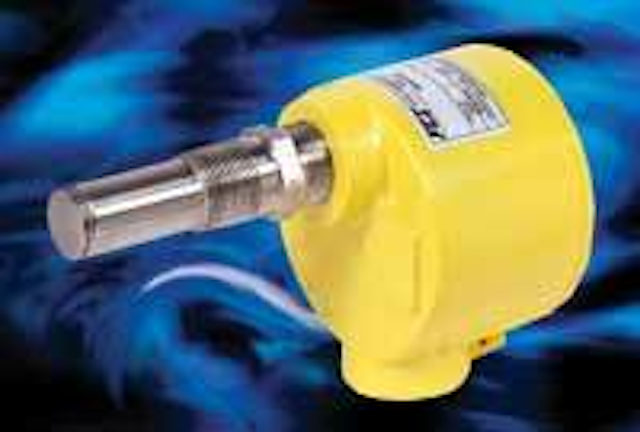 Click here to enlarge image
The NuTecTM FS2000H Flow Switch introduced by Fluid Components International provides precise, rapid control in liquids, slurries, gases and air. Literature on the product is available for download from the company's website. The switch is ideal for water/waste treatment applications. Designed with an insertion style non-invasive flow sensor, the switch performs equally well in clean or dirty media and is unaffected by entrained particles or bubbles.
Fluid Components International
San Marcos, CA
Tel: 800-854-1993
Web: www.fluidcomponents.com
Entrance systems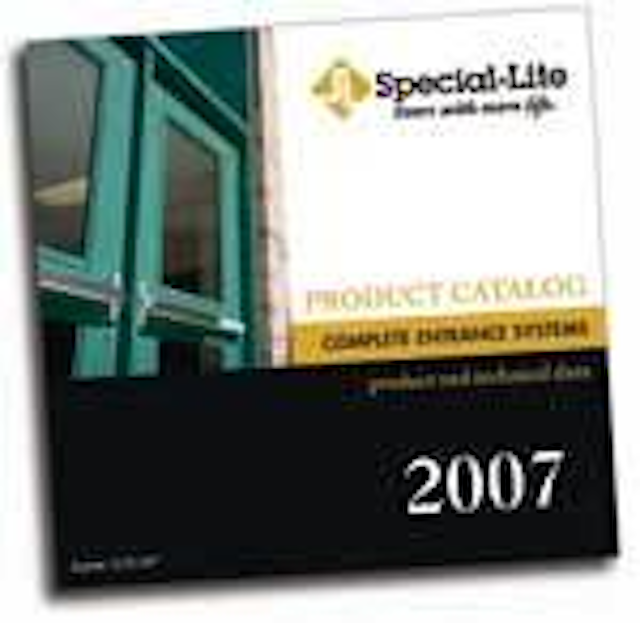 Click here to enlarge image
Special-Lite's 2007 product catalog on CD is now available, giving architects, designers, contractors, building owners and maintenance directors the complete range of information needed to evaluate and order the company's heavy-duty commercial entrance system products. Based on the company's print catalog, the Windows-based CD provides exportable CAD drawings in AutoCAD® R12 DWG format as well as brochures and sales sheets; order forms for literature and samples; color selection, windload and deadload charts; and miscellaneous technical information on warranties, product training, door handing, and cleaning instructions. The CD provides links to current specifications and product order forms on the company's website. A color photo gallery of the company's product lines in an extensive array of installation environments is also included.
Special-Lite Inc.
Decatur, MI Tel: 800-821-6531 Web: www.special-lite.com
Sensor platform
Click here to enlarge image
Turner Designs' new submersible C6 Multi-Sensor Platform is designed for extended or short-term deployments. A brochure is available for download from the company's website. Each platform comes with a factory installed depth and temperature sensor at a depth rating of 600 meters. The WindowsTM based user interface allows for intuitive calibration, data logging, and data management.
Turner Designs
Tel: 408-212-4048
Web: www.turnerdesigns.com
Odor control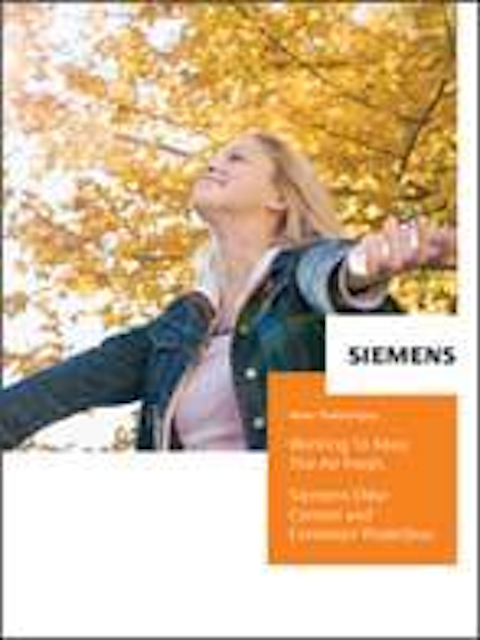 Click here to enlarge image
Siemens Water Technologies has published a brochure on its odor control technologies. The brochure: "Working To Keep The Air Fresh. Siemens Odor Control and Corrosion Protection," provides information on the company's many vapor phase and liquid phase systems for treatment of odor problems of any type, from any source. Information is presented in a direct and graphic style. To request a copy, send an e-mail to odorcontrol.water@siemens.com.
Siemens Water Technologies Corp.
Thomasville, GA
Tel: 800-841-1550