PRODUCTS & SERVICES: AERATION
Tideflex Technologies' aeration system combines coarse and fine bubble aeration components to improve mixing and oxygen transfer...
Feb 1st, 2007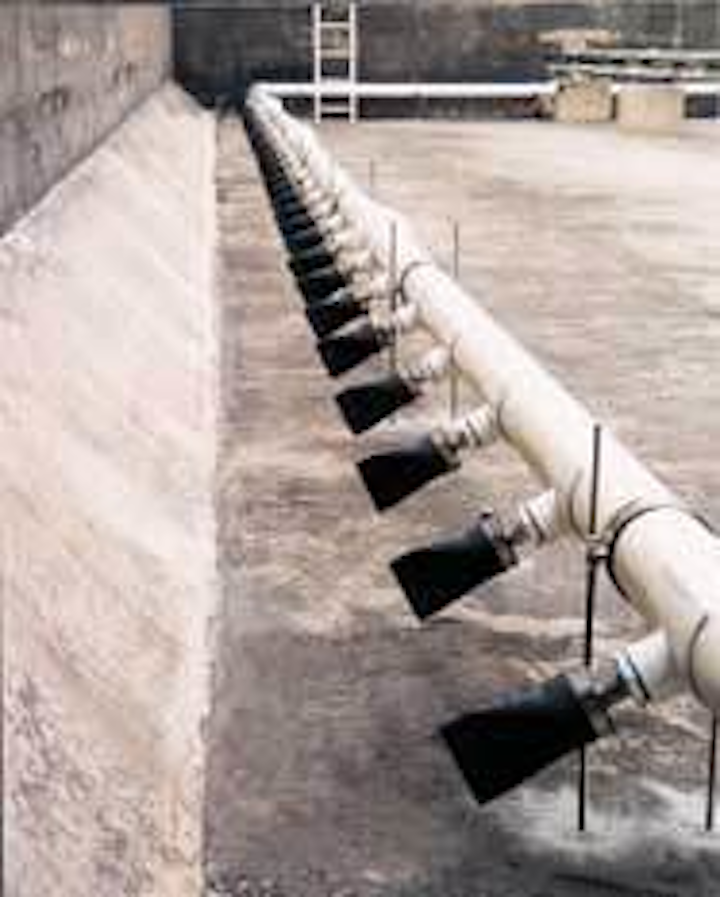 Aeration diffusers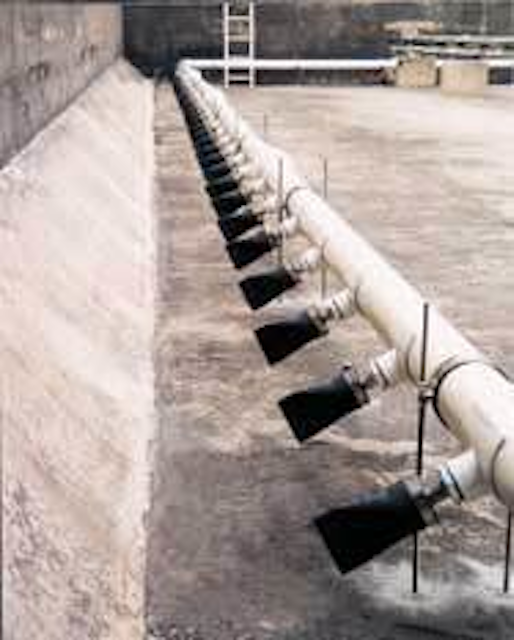 Click here to enlarge image
Tideflex Technologies' aeration system combines coarse and fine bubble aeration components to improve mixing and oxygen transfer while preventing backflow and clogging. The custom engineered system uses the Tideflex® TFA coarse bubble diffuser to provide rapid mixing while the company's Tubeflex Fine Bubble Air Diffuser provides the fine bubble supplement.
Tideflex Technologies
Carnegie, PA Tel: 412-919-0919 Web: www.tideflex.com
Blower systems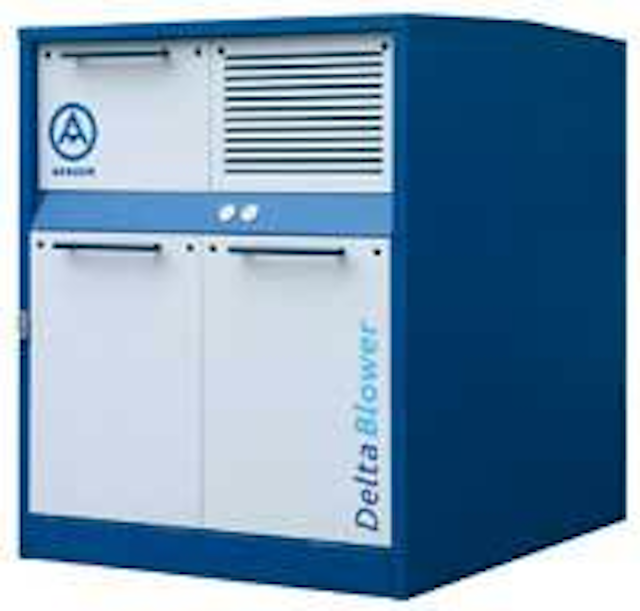 Click here to enlarge image
Aerzen has introduced a new series of blower units, Delta Blower Generation 5. Compared with the previous generation, sound levels of the new series have been reduced considerably; on average by 6 - 8 dB(A), and in some cases even more. Special attention was given to the fact that absorption material within the silencer elements is no longer necessary and therefore not used.
Aerzen USA
Coatesville, PA Tel: 610-380-0244 Web: www.aerzenusa.com
Blower package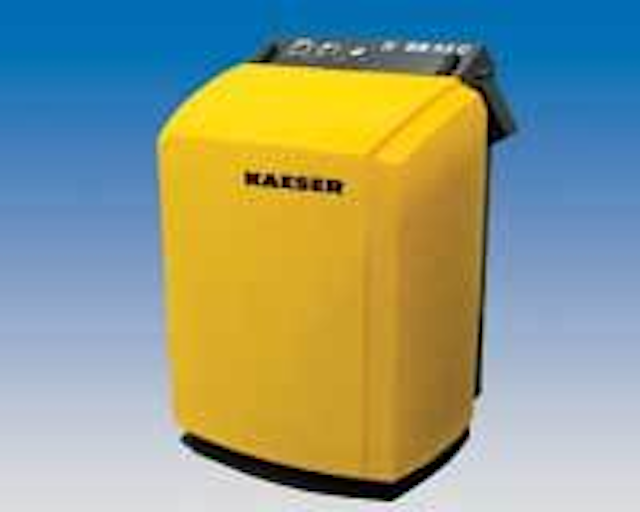 Click here to enlarge image
Kaeser Compressors' new BB52C blower package features its Omega Plus tri-lobe blower in a unique molded polymer shell. The blower package is one of the smallest, quietest process-quality blowers on the market. Like all Com-paK Plus units, the BB52C comes completely assembled with blower, motor, silencers and accessories to minimize installation costs.
Kaeser Compressors Inc.
Tel: 800-777-7873 Web: www.kaeser.com
Aeration systems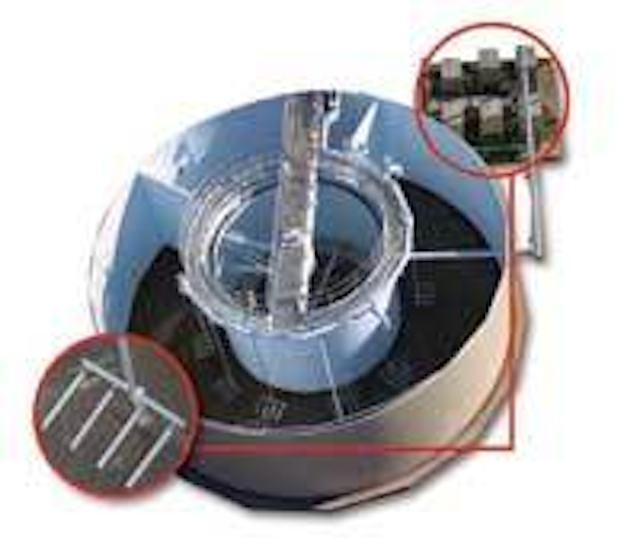 Click here to enlarge image
Ashbrook Simon-Hartley provides aeration technologies specifically designed for wastewater applications. These include Bio-PlusTM Technology - a system solution to aeration challenges -as well as Opti-Pro(sm) Blower Packages, and Opti-Pro(SM) aeration-related components (i.e., diffusers, valves, fittings, etc.).
Ashbrook Simon-Hartley
Houston, TX
Tel: 800-362-9041
Web: www.as-h.com
DO analyzers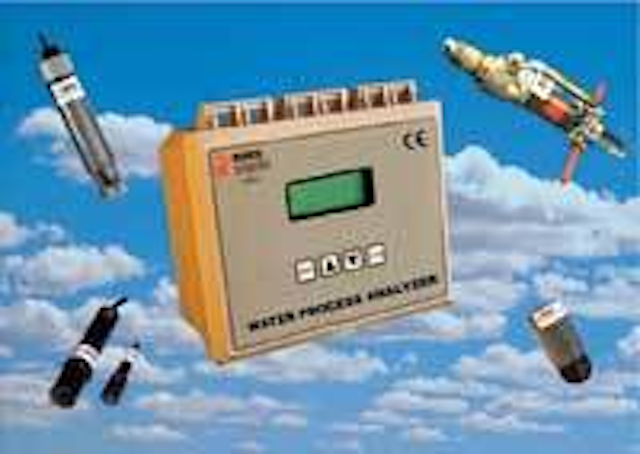 Click here to enlarge image
The Royce Series 8000 continuous Dissolved Oxygen/Suspended Solids Analyzers combine Royce technologies in a family of multi-channel and multi-parameter instruments. These analyzers and their appropriate sensors reduce per-point monitoring costs while providing reliability. They are available in both multi parameter single channel and multi-parameter dual channel versions for both DO & TSS monitors and controllers.
Royce Technologies/ITT Industries
Charlotte, NC
Tel: 800-347-3505
Process monitor, control
Click here to enlarge image
Dissolved oxygen and suspended solids are two of the most important controllable parameters in any biological reactor. Stabilizing these two parameters will reduce operation costs and enhance process performance. Insite Instrumentation Group's Model 2000 will make both of these crucial measurements. The dissolved oxygen sensor is an optical design that eliminates the need for replaceable membranes, sensor caps, cartridges, and fill solutions.
Insite IG
Slidell, LA Tel: 985-639-0006 Web: www.insiteig.com
Optical DO sensor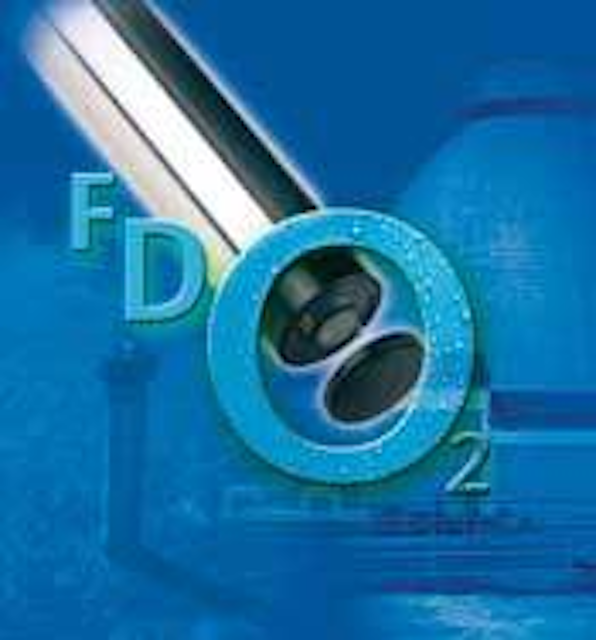 Click here to enlarge image
WTW has introduced the new FDO 700 IQ Dissolved Oxygen Sensor, the next generation of optical D.O. sensing technology. The sensor eliminates constraints and inherent weakness associated with first generation optical sensors and requires less maintenance. The sensor features Intelligent Membrane Technology (IQMC) - each membrane is individually calibrated, all data is stored within a memory chip permanently affixed to the membrane and transmitted when connected to the sensor.
WTW
Woburn, MA Tel: 800-645-5999 Web: www.wtw.com
Membrane disc diffusers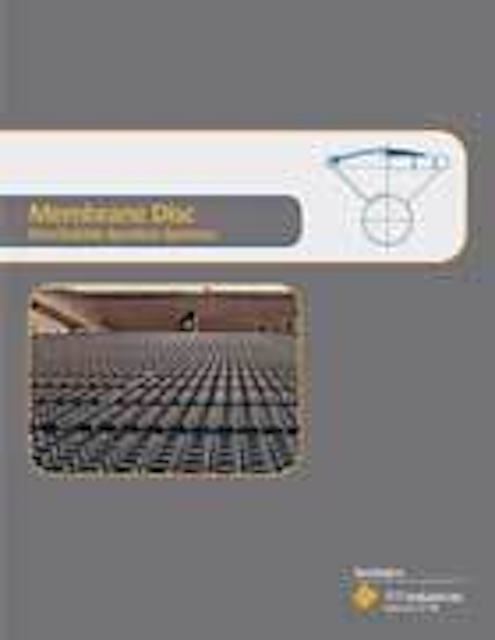 Click here to enlarge image
A new brochure on the Sanitaire Disc Membrane Diffusers is available. The brochure detailing the company's Silver Series Membrane Disc diffusers can be seen at www.sanitaire.itt.com. Hard copies can be obtained by contacting Kari Waldenmeyer at kari.waldenmeyer@itt.com. The diffusers provide high oxygen transfer efficiency and an extended service life. Sanitaire provides complete biological wastewater treatment solutions for municipal and industrial applications.
Sanitaire, a div. of ITT Industries
Brown Deer, WI
Tel: 414-365-2200
Solar-powered circulators

Click here to enlarge image
SolarBeeTM floating solar-powered circulators are designed to provide long-distance laminar flow for mixing oxygen in wastewater ponds. The approach conserves dissolved oxygen by distributing super-saturated surface water throughout the pond, thus reducing aerators' run time by as much as 50%. The circulators can reduce effluent BOD, TSS and ammonia. In addition, they can help solve problems involving overloading, odors and sludge build up.
SolarBee, Division of Pump Systems Inc.
Dickinson, ND
Tel: 866-437-8076
Web: www.solarbee.com
Blower package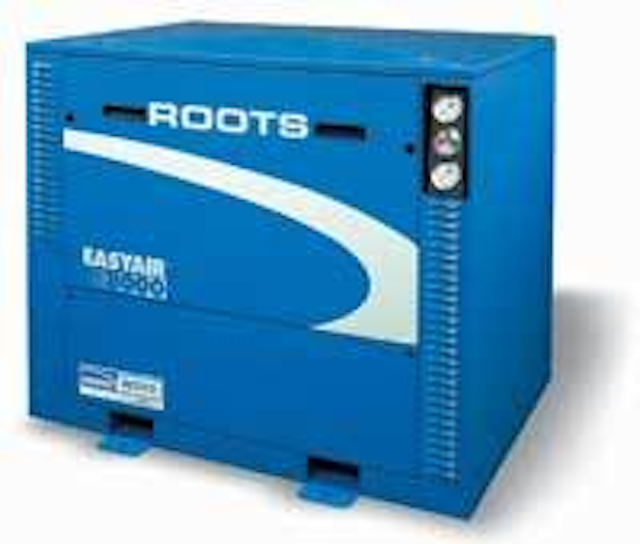 Click here to enlarge image
A new factory-engineered blower package, designed to operate 8,000 hours or more between scheduled maintenance, has been introduced by Dresser ROOTS. The EasyAirTM8000 is a compact, pre-assembled, skid-mounted blower unit with all piping, valves, and instrumentation in place.
Dresser ROOTS
Houston, Texas
Tel: 877-363-7668
Web: www.rootsblower.com
Oxygenation system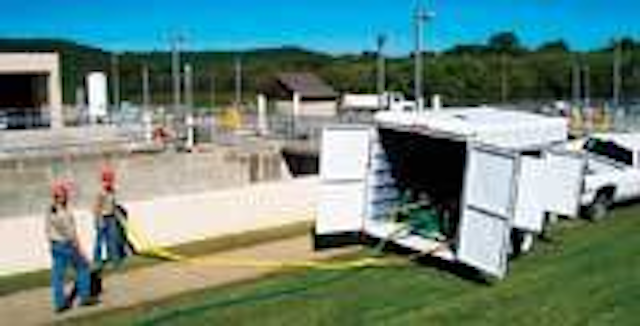 Click here to enlarge image
BlueInGreen has introduced a new product line that can address many difficult aeration/oxygenation applications. The Supersaturated Dissolved Oxygen injector (SDOXTM) delivers large quantities of dissolved oxygen and provides the energy required to mix and distribute the oxygen into the wastewater being treated. A wide range of target DO concentrations can be achieved without bubble formation or off-gassing, resulting in nearly 100% oxygen utilization by the process.
BlueInGreen, LLC
Fayetteville, AR Tel: 479-527-6378 Web: www.blueingreen.biz
Nutrient removal system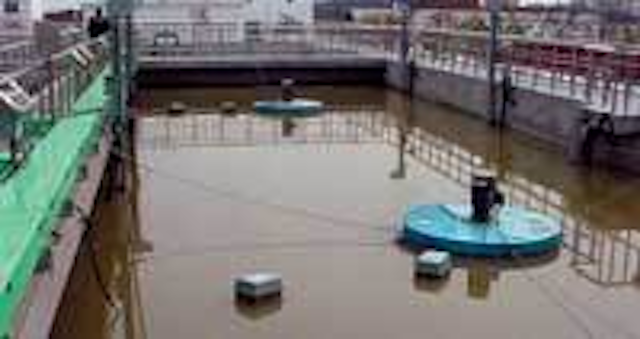 Click here to enlarge image
Aqua Aerobic Systems has introduced the AquaPASSTM Phased Activated Sludge System. This new product will compliment the company's line of biological processes with a continuous flow system specifically engineered to target the increasing demand for high-performance nutrient removal systems. The Phased Activated Sludge System is the product of integrating the key performance benefits of advanced wastewater treatment into a compact solution with specific attention called to minimizing O&M costs.
Aqua-Aerobic Systems Inc.
Tel: 815-639-4456 Web: www.aqua-aerobic.com/aquapass.html
Aeration system
Click here to enlarge image
Mazzei's AirJection® Aeration System uses patented technology to provide the efficient transfer of oxygen into wastewater basins. The system features a low speed pump with corrosion resistant 316 stainless steel air injectors at the basin surface, and subsurface, non-fouling, basin mixing nozzles. The process aspirates air and provides small bubble mixing at the same time without the use of a blower. At the injector, air is mixed into a pressurized water stream at a velocity of 47 feet per second.
Mazzei Injector Corp.
Bakersfield, CA
Tel: 661-363-6500
Web: www.mazzei.net
Blower package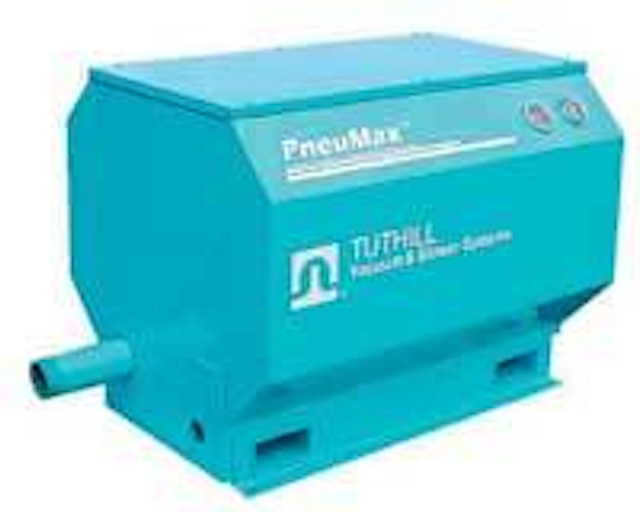 Click here to enlarge image
Tuthill Vacuum & Blower Systems' PneuMax line of low-noise rotary blower packages, including the new model 6008 Competitor® blower, are perfect for wastewater aeration. The new model increases the flow capacity of the company's PneuMax line of low-noise blower packages to the 800 CFM range, with operating pressures to 15 PSIG or vacuum levels to 16" Hg.
Tuthill Vacuum & Blower Systems
Tel: 800-825-6937
Web: http://vacuum.tuthill.com
Jet aeration system
MTS/Mass Transfer Systems designs and manufactures the MTS jet aeration and the Multi-AspiratorTM submersible aspirator products for industrial and municipal water and wastewater treatment. The company specializes in design, manufacture, installation and start-up of aeration systems for biological wastewater treatment processes for both new and existing basins, including a variety of industrial mixing applications as well as submersible self-aspirating aerators.
Mass Transfer Systems
Walpole, MA
Tel: 508-660-9150
Web: www.mtsjets.com