NEW LITERATURE
Chlorinators Inc. has published a flier that includes a testimonial from the Village of Montpelier, OH.
Aug 1st, 2007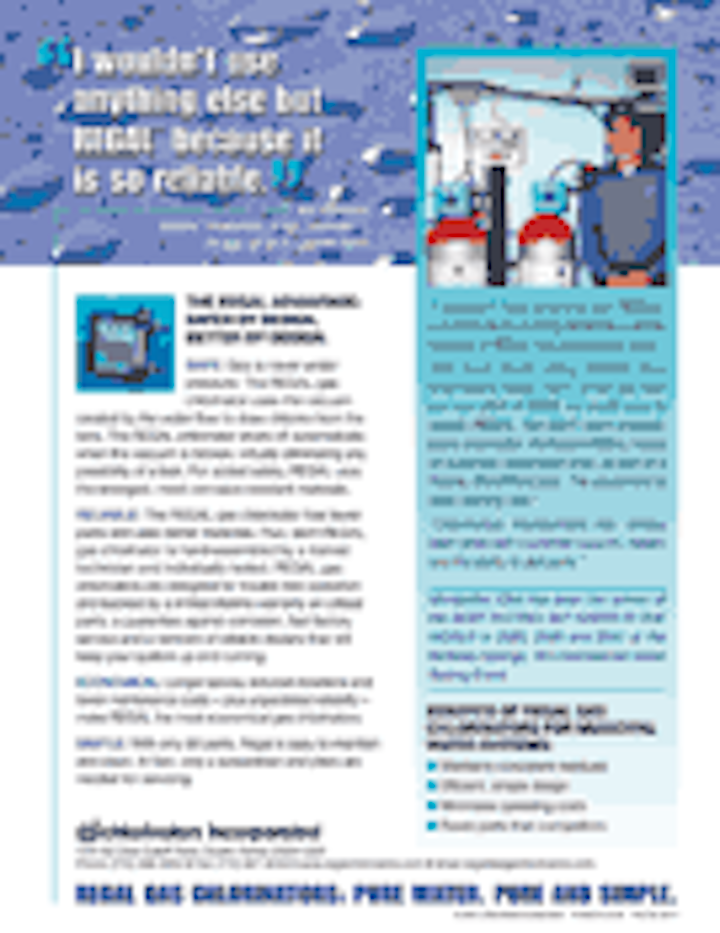 Chlorine dosing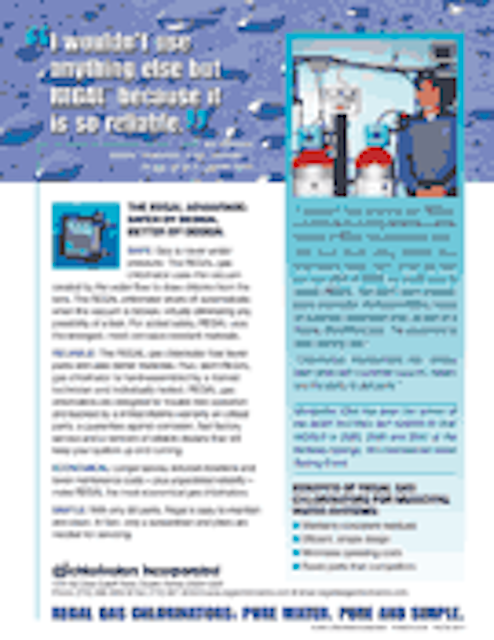 Click here to enlarge image
Chlorinators Inc. has published a flier that includes a testimonial from the Village of Montpelier, OH. The village has won a gold medal for the 3rd time for "The World's Best Tasting Municipal Drinking Water." The award is given by the International Water Tasting Event in Berkeley Springs, WV.
Chlorinators Inc.
Stuart, FL
Tel: 800-327-9761
Web: www.regalchlorinators.com
Temperature loggers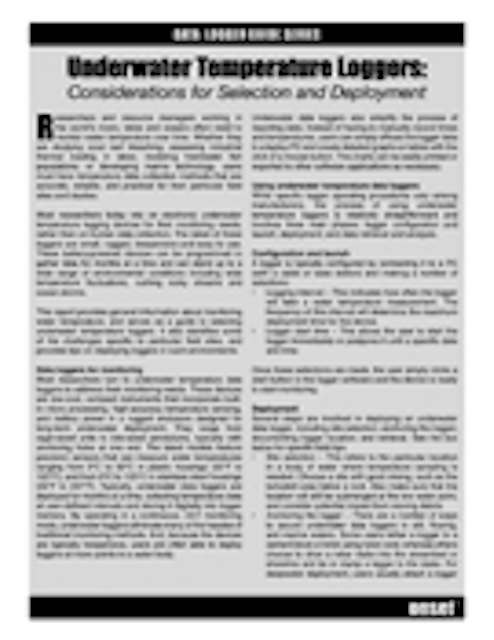 Click here to enlarge image
Onset Computer Corp. has introduced a new white paper entitled "Underwater Temperature Loggers: Considerations for Selection and Deployment." The white paper offers tips and advice on evaluating and deploying underwater temperature loggers for a range of applications, from fisheries research to coral reef studies. Three main phases of operation are discussed: configuration and launch, deployment, and data retrieval & analysis.
Onset Computer Corp.
Bourne, MA
Tel: 800-564-4377
Web: www.onsetcomp.com
Pump products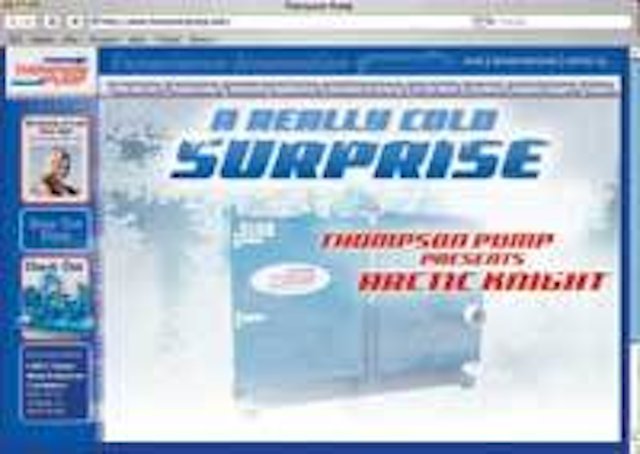 Click here to enlarge image
Thompson Pump has updated its website. The site features improved navigation and expanded information on the company's products, services and support. Visitors can select and print literature that is product specific or read about previously completed projects. The site also includes a dealer locator.
Thompson Pump
Port Orange, FL Tel: 800-767-7310 Web: www.thompsonpump.com
Controllers, sensors
Lakewood Instruments offers a free 153 page controller and sensor catalog that provides photos, descriptions, specifications, and applications for water treatment controllers. The catalog explains in detail the features and benefits of each water treatment controller in the company's product lines. The catalog has many photos that show plumbing accessories, chemical metering pumps, option cards, and Lakewood Remote Windows Software (LRWS).
Lakewood Instruments
Milwaukee, WI
Tel: 800-563-0840
Web: www.lakewoodinstruments.com Circle
Tank mixing system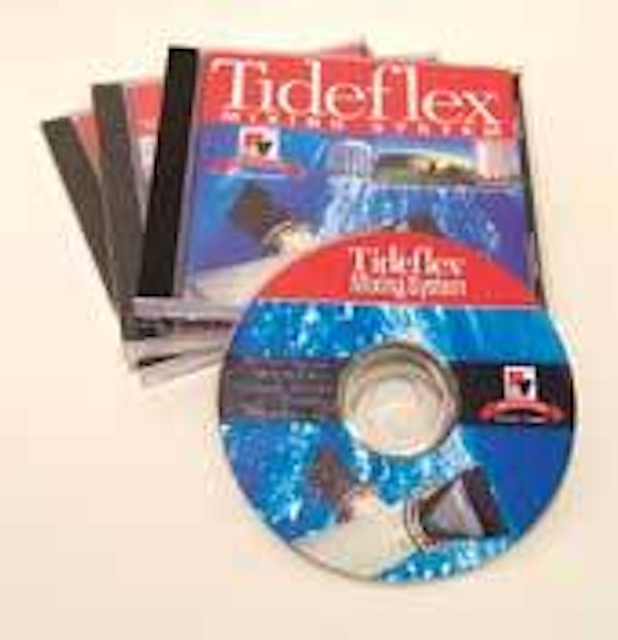 Click here to enlarge image
Tideflex Technologies has released a free CD that details the Tideflex® Mixing System. The electronic catalog includes technical information, case studies, product data, and application information on the system. An animated sequence illustrates how the system solves stagnation and stratification problems in potable water storage tanks of all shapes and sizes. Catalog sheets, specifications, application sheets and more can be printed from the CD.
Tideflex Technologies
Carnegie, PA
Tel: 412-279-0044
Web: www.tideflex.com
Check valves
Click here to enlarge image
Henry Pratt has released a new brochure for its CCNE AWWA Check Valve product line. The brochure covers the different models, features, benefits, specifications, drawings, and materials list. The catalog is also available online.
Henry Pratt Co.
Aurora, IL
Tel: 630-844-4000
Web: www.henrypratt.com
Blowers, compressors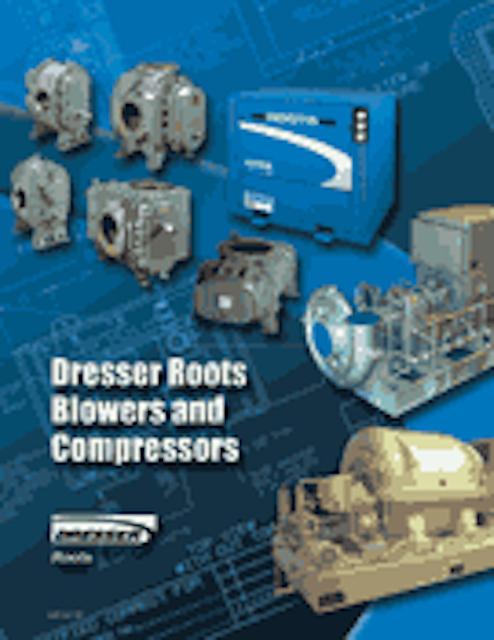 Click here to enlarge image
A new, 16-page "Dresser ROOTS Blowers and Compressors" brochure begins with an account of the company history ranging from the 1850s to modern times. The brochure then discusses the EasyAir® Factory Blower Package Systems, the company's preassembled, skid-mounted blower units contained in special noise abatement enclosures. Rotary blower principles of operation are then explained, with the company's small rotary blowers, large rotary blowers and tri-lobe blowers highlighted.
Dresser ROOTS
Houston, TX
Tel: 877-363-7668
Web: www.rootsblower.com
Powder mixing, dispensing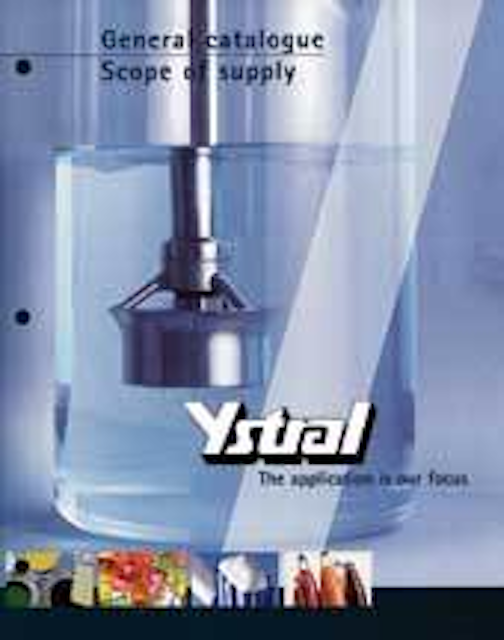 Click here to enlarge image
Powder Technologies, a provider of powder and liquid processing systems and related engineering services, is offering a new 20-page brochure on Ystral Mixing/Dispersing and Powder Wetting Technologies for a wide range of materials processing applications. Included in the brochure are sections on Ystral Jetstream Mixers, Dispermix Mixing and Dispersing Systems, Batch and Inline Dispersing Systems, Conti-TDS Powder Wetting Systems and Turnkey Processing Systems.
Powder Technologies Inc.
Hainesport, NJ
Tel: 609-914-0521
Web: www.powdertechusa.com
Mixing, agitation
Click here to enlarge image
Chemineer offers a six-page brochure featuring its mixing and agitation solutions that increase productivity throughout the water and wastewater treatment processes. The full-color brochure features detailed Process Flow charts indicating specific products for various stages of water and wastewater treatment. It also provides product specific information - including features and benefits - of applied technology and innovation tools and procedures.
Chemineer Inc.
Dayton, OH
Tel: 937-454-3200
Web: www.chemineer.com
Flow meters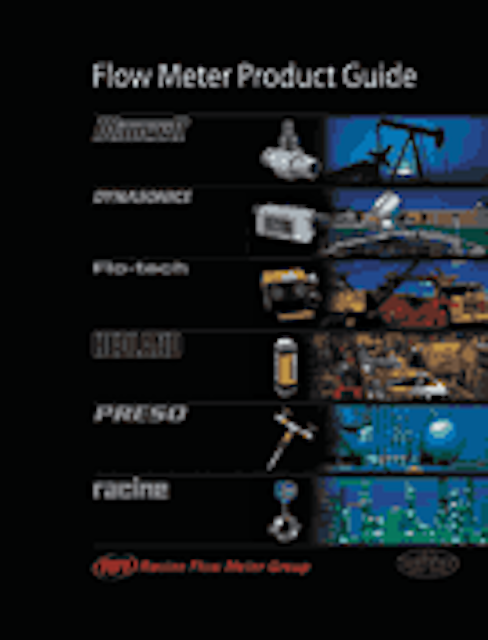 Click here to enlarge image
Racine Federated Inc. (RFI) has produced a new product guide listing the company's six flow meter divisions that offer a variety of measurement technologies. The group includes Blancett®, Flo-Tech®, Hedland®, DynasonicsTM, Preso®, and Racine VortexTM. The guide was designed to incorporate the divisions into one brochure. The eight-page catalog highlights Blancett's turbine meters; Dynasonics' transit time and Doppler meters; Flo-tech's hydraulic testers and sensors; Hedland's in-line variable area flow meters; Preso's differential pressure meters; and Racine Vortex's vortex-shedding flow meters.
Racine Federated Inc.
Racine, WI
Tel: 262-639-6770
Web: www.racinefed.com